سرفصل های مهم
شنبه سیزدهم دسامبر سال 1942
توضیح مختصر
زمان مطالعه

0 دقیقه

سطح

خیلی سخت
دانلود اپلیکیشن «زیبوک»
این فصل را می‌توانید به بهترین شکل و با امکانات عالی در اپلیکیشن «زیبوک» بخوانید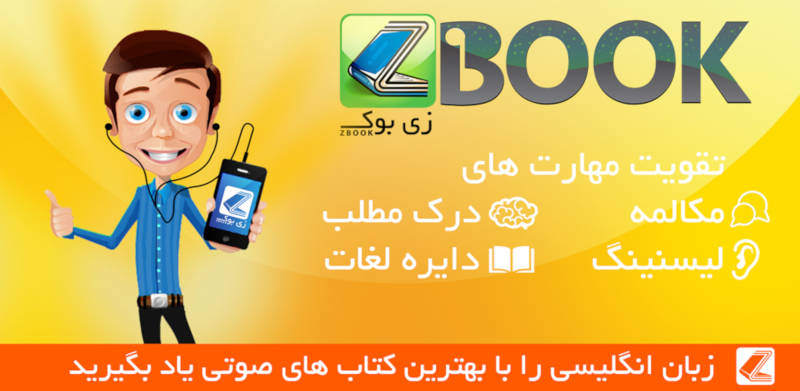 متن انگلیسی فصل
SUNDAY, DECEMBER 13, 1942
Dearest Kitty, I'm sitting here nice and cozy in the front office, peering out through a chink in the heavy curtains. It's dusky, but there's just enough light to write by. It's really strange watching people walk past. They all seem to be in such a hurry that they nearly trip over their own feet. Those on bicycles whiz by so fast I can't even tell who's on the bike. The people in this neighborhood aren't particularly attractive to look at. The children especially are so dirty you wouldn't want to touch them with a ten-foot pole. Real slum kids with runny noses. I can hardly understand a word they say.
Yesterday afternoon, when Margot and I were taking a bath, I said, "What if we took a fishing rod and reeled in each of those kids one by one as they walked by, stuck them in the tub, washed and mended their clothes and then. . ." "And then tomorrow they'd be just as dirty and tattered as they were before," Margot replied.
But I'm babbling. There are also other things to look at cars, boats and the rain. I can hear the streetcar and the children and I'm enjoying myself. Our thoughts are subject to as little change as we are. They're like a merry-go-round, turning from the Jews to food, from food to politics. By the way, speaking of Jews, I saw two yesterday when I was peeking through ; the curtains. I felt as though I were gazing at one of the Seven Wonders of the World. It gave me such a funny feeling, as if I'd denounced them to the authorities and was now spying on their misfortune.
Across from us is a houseboat. The captain lives there with his wife and children. He has a small yapping dog. We know the little dog only by its bark and by its tail, which we can see whenever it runs around the deck. Oh, what a shame, it's just started raining and most of the people are hidden under their umbrellas. All I can see are raincoats, and now and again the back of a stocking-capped head. Actually, I don't even need to look. By now I can recognize the women at a glance: gone to fat from eating potatoes, dressed in a red or green coat and worn-out shoes, a shopping bag dangling from their arms, with faces that are either grim or good-humored, depending on the mood of their husbands.
Yours, Anne
TUESDAY, DECEMBER 22, 1942
Dearest Kitty,
The Annex was delighted to hear that we'll all be receiving an extra quarter pound of butter for Christmas. According to the newspaper, everyone is entitled to half a pound, but they mean those lucky souls who get their ration books from the government, not Jews in hiding like us who can only afford to buy four rather than eight ration books on the black market. Each of us is going to bake something with the butter. This morning I made two cakes and a batch of cookies. It's very busy upstairs, and Mother has informed me that I'm not to do any studying or reading until all the household chores have been finished. Mrs. van Daan is lying in bed nursing her bruised rib. She complains all day long, constantly demands that the bandages be changed and is generally dissatisfied with everything. I'll be glad when she gets back on her feet and can clean up after herself because, I must admit, she's extraordinarily hardworking and neat, and as long as she's in good physical and mental condition, she's quite cheerful.
As if I don't hear "shh, shh" enough during the day because I'm always making "too much" noise, my dear roommate has come up with the idea of saying "shh, shh" to me all night too. According to him, I shouldn't even turn over. I refuse to take any notice of him, and the next time he shushes me, I'm going to shush him right back.
He gets more exasperating and egotistical as the days go by. Except for the first week, I haven't seen even one of the cookies he so generously promised me. He's partic ularly infuriating on Sundays, when he switches on the light at the crack of dawn to exercise for ten minutes.
To me, the torment seems to last for hours, since the chairs I use to make my bed longer are constantly being jiggled under my sleepy head. After rounding off his limbering-up exercises with a few vigorous arm swings, His Lordship begins dressing. His underwear is hanging on a hook, so first he lumbers over to get it and then lumbers back, past my bed. But his tie is on the table, so once again he pushes and bumps his way past the chairs.
But I mustn't waste any more of your time griping about disgusting old men. It won't help matters anyway. My plans for revenge, such as unscrewing the lightbulb, locking the door and hiding his clothes, have unfortu nately had to be abandoned in the interests of peace.
Oh, I'm becoming so sensible! We've got to be reasonable about everything we do here: studying, listen ing, holding our tongues, helping others, being kind, making compromises and I don't know what else! I'm afraid my common sense, which was in short supply to begin with, will be used up too quickly and I won't have any left by the time the war is over.
Yours, Anne
WEDNESDAY, JANUARY 13, 1943
Dearest Kitty,
This morning I was constantly interrupted, and as a result I haven't been able to finish a single thing I've begun.
We have a new pastime, namely, filling packages with powdered gravy. The gravy is one of Gies & Co.'s products. Mr. Kugler hasn't been able to find anyone else to fill the packages, and besides, it's cheaper if we do the job. It's the kind of work they do in prisons. It's incredibly boring and makes us dizzy and giggly.
Terrible things are happening outside. At any time of night and day, poor helpless people are being dragged out of their homes. They're allowed to take only a knapsack and a little cash with them, and even then, they're robbed of these possessions on the way. Families are torn apart; men, women and children are separated. Children come home from school to find that their parents have disap peared. Women return from shopping to find their houses sealed, their famthes gone. The Christians in Holland are also living in fear because their sons are being sent to Germany. Everyone is scared. Every night hundreds of planes pass over Holland on their way to German cities, to sow their bombs on German soil. Every hour hundreds, or maybe even thousands, of people are being killed in Russia and Africa. No one can keep out of the conflict, the entire world is at war, and even though the Allies are doing better, the end is nowhere in sight.
As for us, we're quite fortunate. Luckier than millions of people. It's quiet and safe here, and we're using our money to buy food. We're so selfish that we talk about "after the war" and look forward to new clothes and shoes, when actually we should be saving every penny to help others when the war is over, to salvage whatever we can.
The children in this neighborhood run around in thin shirts and wooden shoes. They have no coats, no caps, no stockings and no one to help them. Gnawing on a carrot to still their hunger pangs, they walk from their cold houses through cold streets to an even colder classroom. Things have gotten so bad in Holland that hordes of children stop passersby in the streets to beg for a piece of bread.
I could spend hours telling you about the suffering the war has brought, but I'd only make myself more miserable. All we can do is wait, as calmly as possible, for it to end. Jews and Christians alike are waiting, the whole world is waiting, and many are waiting for death.
Yours, Anne
مشارکت کنندگان در این صفحه
تا کنون فردی در بازسازی این صفحه مشارکت نداشته است.
🖊 شما نیز می‌توانید برای مشارکت در ترجمه‌ی این صفحه یا اصلاح متن انگلیسی، به این لینک مراجعه بفرمایید.