سرفصل های مهم
پنجشنبه ششم ژانویه 1944
توضیح مختصر
زمان مطالعه

0 دقیقه

سطح

متوسط
دانلود اپلیکیشن «زیبوک»
این فصل را می‌توانید به بهترین شکل و با امکانات عالی در اپلیکیشن «زیبوک» بخوانید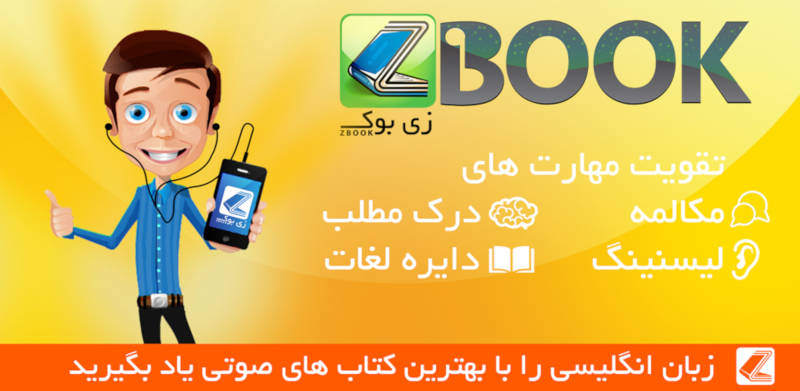 متن انگلیسی فصل
THURSDAY, JANUARY 6, 1944
Dearest Kitty,
My longing for someone to talk to has become so unbearable that I somehow took it into my head to select Peter for this role. On the few occasions when I have gone to Peter's room during the day, I've always thought it was nice and cozy. But Peter's too polite to show someone the door when they're bothering him, so I've never dared to stay long. I've always been afraid he'd think I was a pest. I've been looking for an excuse to linger in his room and get him talking without his noticing, and yesterday I got my chance. Peter, you see, is currently going through a crossword-puzzle craze, and he doesn't do anything else all day. I was helping him, and we soon wound up sitting across from each other at his table, Peter on the chair and me on the divan.
It gave me a wonderful feeling when I looked into his dark blue eyes and saw how bashful my unexpected visit had made him. I could read his innermost thoughts, and in his face I saw a look of helplessness and uncertainty as to how to behave, and at the same time a flicker of awareness of his masculinity. I saw his shyness, and I melted. I wanted to say, "Tell me about yourself. Look beneath my chatty exterior." But I found that it was easier to think up questions than to ask them.
The evening came to a close, and nothing happened, except that I told him about the article on blushing. Not what I wrote you, of course, just that he would grow more secure as he got older. "
That night I lay in bed and cried my eyes out, all the i while making sure no one could hear me. The idea that I had to beg Peter for favors was simply revolting. But people will do almost anything to satisfy their longings; take me, for example, I've made up my mind to visit Peter more often and, somehow, get him to talk to me.
You mustn't think I'm in love with Peter, because I'm not. If the van Daans had had a daughter instead of a son, I'd have tried to make friends with her. This morning I woke up just before seven and immediately remembered what I'd been dreaming about. I was sitting on a chair and across from me was Peter. . . Peter Schiff. We were looking at a book of drawings by Mary Bos. The dream was so vivid I can even remember some of the drawings. But that wasn't all-the dream went on. Peter's eyes suddenly met mine, and I stared for a long time into those velvety brown eyes. Then he said very softly, "If I'd only known, I'd have come to you long ago!" I turned abruptly away, overcome by emotion. And then I felt a soft, oh-so-cool and gentle cheek against mine, and it felt so good, so good . . .
At that point I woke up, still feeling his cheek against mine and his brown eyes staring deep into my heart, so deep that he could read how much I'd loved him and how much I still do. Again my eyes filled with tears, and I was sad because I'd lost him once more, and yet at the same time glad because I knew with certainty that Peter is still the only one for me. '
It's funny, but I often have such vivid images in my dreams. One night I saw Grammy* [*Grammy is Anne's grandmother on her father's side, and Grandma her grandmother on her mother's side.] so clearly that I could even make out her skin of soft, crinkly velvet. Another time Grandma appeared to me as a guardian angel. After that it was Hanneli, who still symbolizes to me the suffering of my friends as well as that of Jews in general, so that when I'm praying for her, I'm also praying for all the Jews and all those in need.
And now Peter, my dearest Peter. I've never had such a clear mental image of him. I don't need a photograph, I can see him oh so well.
Yours, Anne
FRIDAY, JANUARY 7, 1944
Dearest Kitty,
I'm such an idiot. I forgot that I haven't yet told you the story of my one true love.
When I was a little girl, way back in kindergarten, I took a liking to Sally Kimmel. His father was gone, and he and his mother lived with an aunt. One of Sally's cousins was a good-looking, slender, dark-haired boy named Appy, who later turned out to look like a movie idol and aroused more admiration than the short, comical, chubby Sally. For a long time we went everywhere together, but aside from that, my love was unrequited until Peter crossed my path. I had an out-and-out crush on him. He liked me too, and we were inseparable for one whole summer. I can still see us walking hand in hand through our neighborhood, Peter in a white cotton suit and me in a short summer dress. At the end of the summer vacation he went to the seventh grade at the middle school, while I was in the sixth grade at the grammar school. He'd pick me up on the way home, or I'd pick him up. Peter was the ideal boy: tall, good-looking and slender, with a serious, quiet and intelligent face. He had dark hair, beautiful brown eyes, ruddy cheeks and a nicely pointed nose. I was crazy about his smile, which made him look so boyish and mischievous.
I'd gone away to the countryside during summer vacation, and when I came back, Peter was no longer at his old address; he'd moved and was living with a much older boy, who apparently told him I was just a kid, because Peter stopped seeing me. I loved him so much that I didn't want to face the truth. I kept clinging to him until the day I finally realized that if I continued to chase after him, people would say I was boy-crazy.
The years went by. Peter hung around with girls his own age and no longer bothered to say hello to me. I started school at the Jewish Lyceum, and several boys in my class were in love with me. I enjoyed it and felt honored by their attentions, but that was all. Later on, Hello had a terrible crush on me, but as I've already told you, I never fell in love again.
There's a saying: "Time heals all wounds." That's how it was with me. I told myself I'd forgotten Peter and no longer liked him in the least. But my memories of him were so strong that I had to admit to myself that the only reason I no longer liked him was that I was jealous of the other girls. This morning I realized that nothing has changed; on the contrary, as I've grown older and more mature, my love has grown along with me. I can understand now that Peter thought I was childish, and yet it still hurts to think he'd forgotten me completely. I saw his face so clearly; I knew for certain that no one but Peter could have stuck in my mind that way.
I've been in an utter state of confusion today. When Father kissed me this morning, I wanted to shout, "Oh, if only you were Peter!" I've been thinking of him constantly, and all day long I've been repeating to myself, "Oh, Petel, my darling, darling Petel . . ."
Where can I find help? I simply have to go on living and praying to God that, if we ever get out of here, Peter's path will cross mine and he'll gaze into my eyes, read the love in them and say, "Oh, Anne, if I'd only known, I'd have come to you long ago."
Once when Father and I were talking about sex, he said I was too young to understand that kind of desire. But I thought I did understand it, and now I'm sure I do. Nothing is as dear to me now as my darling Petel!
I saw my face in the mirror, and it looked so different. My eyes were clear and deep, my cheeks were rosy, which they hadn't been in weeks, my mouth was much softer. I looked happy, and yet there was something so sad in my expression that the smile immediately faded from my lips. I'm not happy, since I know Petel's not thinking of me, and yet I can still feel his beautiful eyes gazing at me and his cool, soft cheek against mine. . . Oh, Petel, Petel, how am I ever going to free myself from your image? Wouldn't anyone who took your place be a poor substitute? I love you, with a love so great that it simply couldn't keep growing inside my heart, but had to leap out and reveal itself in all its magnitude.
A week ago, even a day ago, if you'd asked me, "Which of your friends do you think you'd be most likely to marry?" I'd have answered, "Sally, since he makes me feel good, peaceful and safe!" But now I'd cry, "Petel, because I love him with all my heart and all my soul. I surrender myself completely!" Except for that one thing: he may touch my face, but that's as far as it goes.
This morning I imagined I was in the front attic with Petel, sitting on the floor by the windows, and after talking for a while, we both began to cry. Moments later I felt his mouth and his wonderful cheek! Oh, Petel, come to me. Think of me, my dearest Petel!
مشارکت کنندگان در این صفحه
تا کنون فردی در بازسازی این صفحه مشارکت نداشته است.
🖊 شما نیز می‌توانید برای مشارکت در ترجمه‌ی این صفحه یا اصلاح متن انگلیسی، به این لینک مراجعه بفرمایید.