سرفصل های مهم
چهارشنبه چهاردهم اکتبر 1942
توضیح مختصر
زمان مطالعه

0 دقیقه

سطح

خیلی سخت
دانلود اپلیکیشن «زیبوک»
این فصل را می‌توانید به بهترین شکل و با امکانات عالی در اپلیکیشن «زیبوک» بخوانید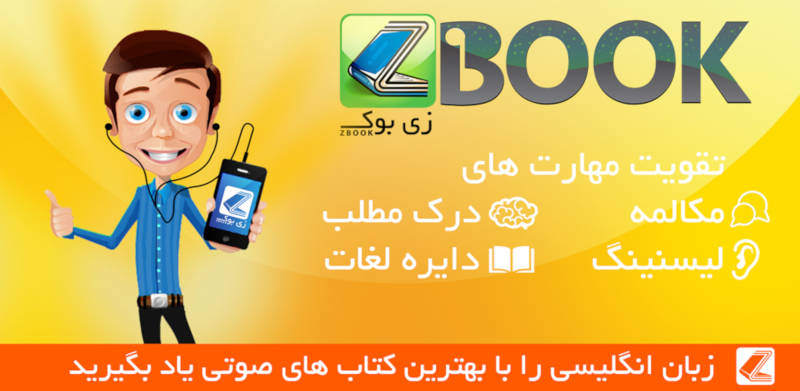 متن انگلیسی فصل
WEDNESDAY, OCTOBER 14, 1942
Dear Kitty,
I'm terribly busy. Yesterday I began by translating a chapter from La Belle Nivemaise and writing down vocabulary words. Then I worked on an awful math problem and translated three pages of French grammar besides. Today, French grammar and history. I simply refuse to do that wretched math every day. Daddy thinks it's awful too.
I'm almost better at it than he is, though in fact neither of us is any good, so we always have to call on Margot's help. I'm also working away at my shorthand, which I enjoy. Of the three of us, I've made the most progress. I've read The Storm Family. It's quite good, but doesn't compare to Joop ter Heul. Anyway, the same words can be found in both books, which makes sense because they're written by the same author. Cissy van Marxveldt is a terrific writer. I'm definitely going to let my own children read her books too. Moreover, I've read a lot of Korner plays. I like the way he writes. For example, Hedwig, The Cousin from Bremen, The Governess, The Green Domino, etc. Mother, Margot and I are once again the best of buddies. It's actually a lot nicer that way. Last night Margot and I were lying side by side in my bed. It was incredibly cramped, but that's what made it fun. She asked if she could read my diary once in a while.
"Parts of it," I said, and asked about hers. She gave me permission to read her diary as well.
The conversation turned to the future, and I asked what she wanted to be when she was older. But she wouldn't say and was quite mysterious about it. I gathered it had something to do with teaching; of course, I'm not absolutely sure, but I suspect it's something along those lines. I really shouldn't be so nosy.
This morning I'lay on Peter's bed, after first having chased him off it. He was furious, but I didn't care. He might consider being a little more friendly to me from time to time. After all, I did give him an apple last night. I once asked Margot if she thought I was ugly. She said that I was cute and had nice eyes. A little vague, don't you think?
Well, until next time!
Anne Frank
PS. This morning we all took turns on the scale. Margot now weighs 132 pounds, Mother 136, Father 155, Anne 96, Peter 14g, Mrs. van Daan 117, Mr. van Daan 165. In the three months since I've been here, I've gained 19 pounds. A lot, huh?
TUESDAY, OCTOBER 20, 1942
Dearest Kitty,
My hand's still shaking, though it's been two hours since we had the scare. I should explain that there are five fire extinguishers in the building. The office staff stupidly forgot to warn us that the carpenter, or whatever he's called, was coming to fill the extinguishers. As a result, we didn't bother to be quiet until I heard the sound of hammering on the landing (across from the bookcase). I immediately assumed it was the carpenter and went to warn Bep, who was eating lunch, that she couldn't go back downstairs. Father and I stationed ourselves at the door so we could hear when the man had left. After working for about fifteen minutes, he laid his hammer and some other tools on our bookcase (or so we thought!) and banged on our door. We turned white with fear. Had he heard something after all and now wanted to check out this mysterious-looking bookcase? It seemed so, since he kept knocking, pulling, pushing and jerking on it.
I was so scared I nearly fainted at the thought of this total stranger managing to discover our wonderful hiding place. Just when I thought my days were numbered, we heard Mr. Kleiman's voice saying, "Open up, it's me." We opened the door at once. What had happened?
The hook fastening the bookcase had gotten stuck, which is why no one had been able to warn us about the carpenter. After the man had left, Mr. Kleiman came to get Bep, but couldn't open the bookcase. I can't tell you how relieved I was. In my imagination, the man I thought was trying to get inside the Secret Annex had kept growing and growing until he'd become not only a giant but also the cruelest Fascist in the world. Whew. Fortunately, everything worked out all right, at least this time.
We had lots of fun on Monday. Miep and Jan spent the night with us. Margot and I slept in Father and Mother's room for the night so the Gieses could have our beds. The menu was drawn up in their honor, and the meal was delicious. The festivities were briefly interrupted when Father's lamp caused a short circuit and we were suddenly plunged into darkness. What were we to do? We did have fuses, but the fuse box was at the rear of the dark warehouse, which made this a particularly unpleasant job at night. Still, the men ventured forth, and ten minutes later we were able to put away the candles.
I was up early this morning. Jan was already dressed. Since he had to leave at eight-thirty, he was upstairs eating breakfast by eight. Miep was busy getting dressed, and I found her in her undershirt when I came in. She wears the same kind of long underwear I do when she bicycles. Margot and I threw on our clothes as well and were upstairs earlier than usual. After a pleasant breakfast, Miep headed downstairs. It was pouring outside and she was glad she didn't have to bicycle to work. Daddy and I made the beds, and afterward I learned five irregular French verbs. Quite industrious, don't you think? Margot and Peter were reading in our room, with Mouschi curled up beside Margot on the divan. After my irregular French verbs, I joined them and read The Woods Are Singingfor All Eternity. It's quite a beautiful book, but very unusual. I'm almost finished.
Next week it's Bep's turn to spend the night.
Yours, Anne
THURSDAY, OCTOBER 29, 1942
My dearest Kitty,
I'm very worried. Father's sick. He's covered with spots and has a high temperature. It looks like measles. Just think, we can't even call a doctor! Mother is making him perspire in hopes of sweating out the fever. This morning Miep told us that the furniture has been removed from the van Daans' apartment on Zuider-Amstellaan. We haven't told Mrs. van D. yet. She's been so "nervenmassig"* [*nervous] lately, and we don't feel like hearing her moan and groan again about all the beautiful china and lovely chairs she had to leave behind. We had to abandon most of our nice things too. What's the good of grumbling about it now?
Father wants me to start reading books by Hebbel and other well-known German writers. I can read German fairly well by now, except that I usually mumble the words instead of reading them silently to myself. But that'll pass. Father has taken the plays of Goethe and Schiller down from the big bookcase and is planning to read to me every evening. We've started off with Don Carlos. Encouraged by Father's good example, Mother pressed her prayer book into my hands. I read a few prayers in German, just to be polite. They certainly sound beautiful, but they mean very little to me. Why is she making me act so religious and devout?
Tomorrow we're going to light the stove for the first time. The chimney hasn't been swept in ages, so the room is bound to fill with smoke. Let's hope the thing draws!
Yours, Anne
مشارکت کنندگان در این صفحه
تا کنون فردی در بازسازی این صفحه مشارکت نداشته است.
🖊 شما نیز می‌توانید برای مشارکت در ترجمه‌ی این صفحه یا اصلاح متن انگلیسی، به این لینک مراجعه بفرمایید.