سرفصل های مهم
سه شنبه چهاردهم مارس 1944
توضیح مختصر
زمان مطالعه

0 دقیقه

سطح

خیلی سخت
دانلود اپلیکیشن «زیبوک»
این فصل را می‌توانید به بهترین شکل و با امکانات عالی در اپلیکیشن «زیبوک» بخوانید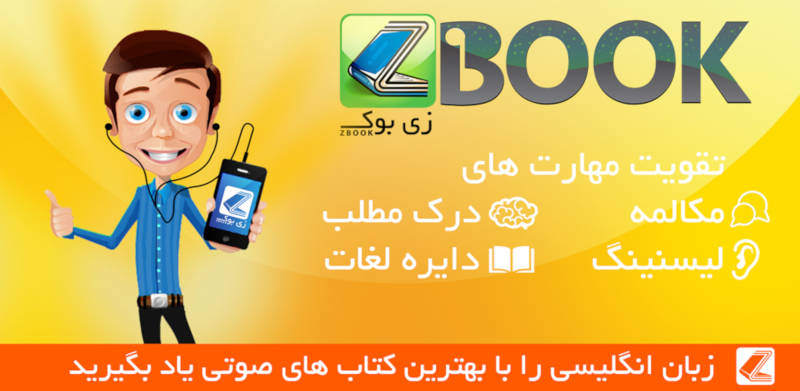 متن انگلیسی فصل
TUESDAY, MARCH 14, 1944
Dearest Kitty,
It might be amusing for you (though not for me) to hear what we're going to eat today. The cleaning lady is working downstairs, so at the moment I'm seated at the van Daans' oilcloth-covered table with a handkerchief sprinkled with fragrant prewar perfume pressed to my nose and mouth. You probably don't have the faintest idea what I'm talking about, so let me "begin at the begin- ning." The people who supply us with food coupons have been arrested, so we have just our five black-market ra- -, tion books-no coupons, no fats and oils. Since Miep and Mr. Kleiman are sick again, Bep can't manage the shop- ping.
The food is wretched, and so are we. As of tomor- row, we won't have a scrap of fat, butter or margarine. We can't eat fried potatoes for breakfast (which we've been doing to save on bread), so we're having hot cereal instead, and because Mrs. van D. thinks we're starving, we bought some half-and-half. Lunch today consists of mashed potatoes and pickled kale. This explains the precautionary measure with the handkerchief. You wouldn't believe how much kale can stink when it's a few years old!
The kitchen smells like a mixture of spoiled plums, rotten eggs and brine. Ugh, just the thought of having to eat that muck makes me want to throw up! Besides that, our potatoes have contracted such strange diseases that one out of every two buckets of pommes de terre winds up in the garbage. We entertain ourselves by trying to figure out which disease they've got, and we've reached the conclusion that they suffer from cancer, smallpox and measles. Honestly, being in hiding during the fourth year of the war is no picnic. If only the whole stinking mess were over!
To tell you the truth, the food wouldn't matter so much to me if life here were more pleasant in other ways. But that's just it: this tedious existence is starting to make us all disagreeable. Here are the opinions of the five grown-ups on the present situation (children aren't allowed to have opinions, and for once I'm sticking to the rules): Mrs. van Daan: "I'd stopped wanting to be queen of the kitchen long ago. But sitting around doing nothing was boring, so I went back to cooking. Still, I can't help complaining: it's impossible to cook without oil, and all those disgusting smells make me sick to my stomach.
Besides, what do I get in return for my efforts? Ingratitude and rude remarks. I'm always the black sheep; I get blamed for everything. What's more, it's my opinion that the war is making very little progress. The Germans will win in the end. I'm terrified that we're going to starve, and when I'm in a bad mood, I snap at everyone who comes near."
Mr. van Daan: "I just smoke and smoke and smoke. Then the food, the political situation and Kerli's moods don't seem so bad. Kerli's a sweetheart. If I don't have anything to smoke, I get sick, then I need to eat meat, life becomes unbearable, nothing's good enough, and there's bound to be a flaming row. My Kerli's an idiot."
Mrs. Frank: "Food's not very important, but I'd love a slice of rye bread right now, because I'm so hungry. If I were Mrs. van Daan, I'd have put a stop to Mr. van Daan's smoking long ago. But I desperately need a cigarette now, because my head's in such a whirl. The van Daans are horrible people; the English may make a lot of mistakes, but the war is progressing. I should keep my mouth shut and be grateful I'm not in Poland."
Mr. Frank: "Everything's fine, I don't need a thing. Stay calm, we've got plenty of time. Just give me my potatoes, and I'll be quiet. Better set aside some of my rations for Bep. The political situation is improving, I'm extremely optimistic."
Mr. Dussel: "I must complete the task I've set for myself, everything must be finished on time. The political situation is looking 'gut,' it's 'eempossible' for us to get caught. Me, me, me . . . ."
Yours, Anne
THURSDAY, MARCH 16, 1944
Dearest Kitty,
Whew! Released from the gloom and doom for a few moments! All I've been hearing today is: "If this and that happens, we're in trouble, and if so-and-so gets sick, we'll be left to fend for ourselves, and if . . ."
Well, you know the rest, or at any rate I assume you're famthar enough with the residents of the Annex to guess what they'd be talking about.
The reason for all the "ifs" is that Mr. Kugler has been called up for a six-day work detail, Bep is down with a bad cold and will probably have to stay home tomorrow, Miep hasn't gotten over her flu, and Mr. Kleiman's stom- ach bled so much he lost consciousness. What a tale of woe!
We think Mr. Kugler should go directly to a reliable doctor for a medical certificate of ill health, which he can present to the City Hall in Hilversum. The warehouse-employees have been given a day off tomorrow, so Bep will be alone in the office. If (there's another "if') Bep has to stay home, the door will remain locked and we'll have to be as quiet as mice so the Keg Company won't hear us. At one o'clock Jan will come for half an hour to check on us poor forsaken souls, like a zookeeper.
This afternoon, for the first time in ages, Jan gave us some news of the outside world. You should have seen us gathered around him; it looked exactly like a print: "At Grandmother's Knee."
He regaled his grateful audience with talk of-what else?-food. Mrs. P., a friend of Miep's, has been cooking his meals. The day before yesterday Jan ate carrots with green peas, yesterday he had the leftovers, today she's cooking marrowfat peas, and tomorrow she's plan- ning to mash the remaining carrots with potatoes.
We asked about Miep's doctor.
"Doctor?" said Jan. "What doctor? I called him this morning and got his secretary on the line. I asked for a flu prescription and was told I could come pick it up tomor- row morning between eight and nine. If you've got a particularly bad case of flu, the doctor himself comes to the phone and says, 'Stick out your tongue and say "Aah." Oh, I can hear it, your throat's infected. I'll write out a prescription and you can bring it to the phar- macy. Good day.' And that's that. Easy job he's got, diagnosis by phone. But I shouldn't blame the doctors." After all, a person has only two hands, and these days there're too many patients and too few doctors."
Still, we all had a good laugh at Jan's phone call. I can just imagine what a doctor's waiting room looks like these days. Doctors no longer turn up their noses at the poorer patients, but at those with minor illnesses. "Hey, what are you doing here?" they think. "Go to the end of the line; real patients have priority!"
Yours, Anne
مشارکت کنندگان در این صفحه
تا کنون فردی در بازسازی این صفحه مشارکت نداشته است.
🖊 شما نیز می‌توانید برای مشارکت در ترجمه‌ی این صفحه یا اصلاح متن انگلیسی، به این لینک مراجعه بفرمایید.