سرفصل های مهم
پنجشنبه سی ام دسامبر 1943
توضیح مختصر
زمان مطالعه

0 دقیقه

سطح

خیلی سخت
دانلود اپلیکیشن «زیبوک»
این فصل را می‌توانید به بهترین شکل و با امکانات عالی در اپلیکیشن «زیبوک» بخوانید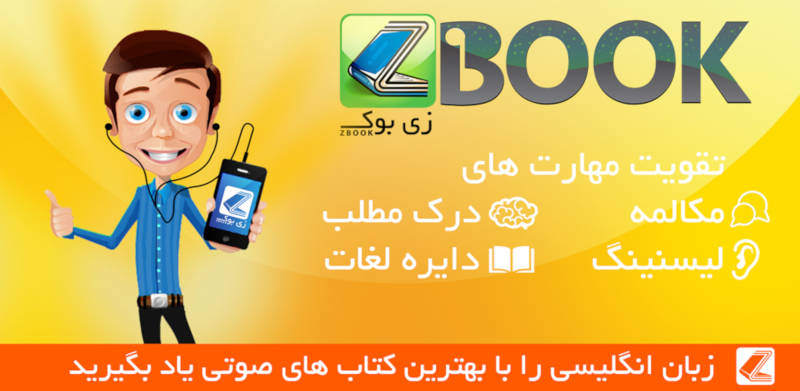 متن انگلیسی فصل
THURSDAY, DECEMBER 30, 1943
Dearest Kitty,
Since the last raging quarrels, things have settled down here, not only between ourselves, Dussel and "upstairs," but also between Mr. and Mrs. van D. Nevertheless, a few dark thunderclouds are heading this way, and all because of . . . food. Mrs. van D. came up with the ridiculous idea of frying fewer potatoes in the morning and saving them for later in the day. Mother and Dussel and the rest of us didn't agree with her, so now we're dividing up the potatoes as well. It seems the fats and oils aren't being doled out fairly, and Mother's going to have to put a stop to it. I'll let you know if there are any interesting developments. For the last few months now we've been splitting up the meat (theirs with fat, ours without), the soup (they eat it, we don't), the potatoes (theirs peeled, ours not), the extras and now the fried potatoes too. If only we could split up completely!
Yours, Anne
P.S. Bep had a picture postcard of the entire Royal Family copied for me. Juliana looks very young, and so does the Queen. The three little girls are adorable. It was incredibly nice of Bep, don't you think?
SUNDAY, JANUARY 2, 1944
Dearest Kitty,
This morning, when I had nothing to do, I leafed through the pages of my diary and came across so many letters dealing with the subject of "Mother" in such strong terms that I was shocked. I said to myself, "Anne, is that really you talking about hate? Oh, Anne, how could you?"
I continued to sit with the open book in my hand and wonder why I was filled with so much anger and hate that I had to confide it all to you. I tried to understand the Anne of last year and make apologies for her, because as long as I leave you with these accusations and don't attempt to explain what prompted them, my conscience won't be clear. I was suffering then (and still do) from moods that kept my head under water (figuratively speaking) and allowed me to see things only from my own perspective, without calmly considering what the others-those whom I, with my mercurial temperament, had hurt or offended-had said, and then acting as they would have done.
I hid inside myself, thought of no one but myself and calmly wrote down all my joy, sarcasm and sorrow in my diary. Because this diary has become a kind of memory book, it means a great deal to me, but I could easily write "over and done with" on many of its pages.
I was furious at Mother (and still am a lot of the time). It's true, she didn't understand me, but I didn't understand her either. Because she loved me, she was tender and affectionate, but because of the difficult situations I put her in, and the sad circumstances in which she found herself, she was nervous and irritable, so I can understand why she was often short with me.
I was offended, took it far too much to heart and was insolent and beastly to her, which, in turn, made her unhappy. We were caught in a vicious circle of unpleasantness and sorrow. Not a very happy period for either of us, but at least it's coming to an end. I didn't want to see what was going on, and I felt very sorry for myself, but that's understandable too.
Those violent outbursts on paper are simply expressions of anger that, in normal life, I could have worked off by locking myself in my room and stamping my foot a few times or calling Mother names behind her back.
The period of tearfully passing judgment on Mother is over. I've grown wiser and Mother's nerves are a bit steadier. Most of the time I manage to hold my tongue when I'm annoyed, and she does too; so on the surface, we seem to be getting along better. But there's one thing I can't do, and that's to love Mother with the devotion of a child.
I soothe my conscience with the thought that it's better for unkind words to be down on paper than for Mother to have to carry them around in her heart.
Yours, Anne
THURSDAY, JANUARY 6, 1944
Today I have two things to confess. It's going to take a long time, but I have to tell them to someone, and you're the most likely candidate, since I know you'll keep a secret, no matter what happens.
The first is about Mother. As you know, I've frequently complained about her and then tried my best to be nice. I've suddenly realized what's wrong with her. Mother has said that she sees us more as friends than as daughters. That's all very nice, of course, except that a friend can't take the place of a mother. I need my mother to set a good example and be a person I can respect, but in most matters she's an example of what not to do. I have the feeling that Margot thinks so differently about these things that she'd never be able to understand what I've just told you. And Father avoids all conversations having to do with Mother.
I imagine a mother as a woman who, first and foremost, possesses a great deal of tact, especially toward her adolescent children, and not one who, like Momsy, pokes fun at me when I cry. Not because I'm in pain, but because of other things.
This may seem trivial, but there's one incident I've never forgiven her for. It happened one day when I had to go to the dentist. Mother and Margot planned to go with me and agreed I should take my bicycle. When the dentist was finished and we were back outside, Margot and Mother very sweetly informed me that they were going downtown to buy or look at something, I don't remember what, and of course I wanted to go along. But they said I couldn't come because I had my bike with me. Tears of rage rushed to my eyes, and Margot and Mother began laughing at me. I was so furious that I stuck my tongue out at them, right there on the street. A little old lady happened to be passing by, and she looked terribly shocked. I rode my bike home and must have cried for hours. Strangely enough, even though Mother has wounded me thousands of times, this particular wound still stings whenever I think of how angry I was.
I find it difficult to confess the second one because it's about myself. I'm not prudish, Kitty, and yet every time they give a blow-by-blow account of their trips to the bathroom, which they often do, my whole body rises in revolt.
Yesterday I read an article on blushing by Sis Heyster. It was as if she'd addressed it directly to me. Not that I blush easily, but the rest of the article did apply. What she basically says is that during puberty girls withdraw into themselves and begin thinking about the wondrous changes taking place in their bodies. I feel that too, which probably accounts for my recent embarrassment over Margot, Mother and Father. On the other hand, Margot is a lot shyer than I am, and yet she's not in the least embarrassed.
I think that what's happening to me is so wonderful, and I don't just mean the changes taking place on the outside of my body, but also those on the inside. I never discuss myself or any of these things with others, which is why I have to talk about them to myself. Whenever I get my period (and that's only been three times), I have the feeling that in spite of all the pain, discomfort and mess, I'm carrying around a sweet secret. So even though it's a nuisance, in a certain way I'm always looking forward to the time when I'll feel that secret inside me once again.
Sis Heyster also writes that girls my age feel very insecure about themselves and are just beginning to discover that they're individuals with their own ideas, thoughts and habits. I'd just turned thirteen when I came here, so I started thinking about myself and realized that I've become an "independent person" sooner than most girls. Sometimes when I lie in bed at night I feel a terrible urge to touch my breasts and listen to the quiet, steady beating of my heart.
Unconsciously, I had these feelings even before I came here. Once when I was spending the night at Jacque's, I could no longer restrain my curiosity about her body, which she'd always hidden from me and which I'd never seen. I asked her whether, as proof of our friendiship, we could touch each other's breasts. Jacque refused.
I also had a terrible desire to kiss her, which I did. Every time I see a female nude, such as the Venus in my art history book, I go into ecstasy. Sometimes I find them so exquisite I have to struggle to hold back my tears. If only I had a girlfriend!
مشارکت کنندگان در این صفحه
تا کنون فردی در بازسازی این صفحه مشارکت نداشته است.
🖊 شما نیز می‌توانید برای مشارکت در ترجمه‌ی این صفحه یا اصلاح متن انگلیسی، به این لینک مراجعه بفرمایید.