سرفصل های مهم
دوشنبه دوم نوامبر سال 1942
توضیح مختصر
زمان مطالعه

0 دقیقه

سطح

خیلی سخت
دانلود اپلیکیشن «زیبوک»
این فصل را می‌توانید به بهترین شکل و با امکانات عالی در اپلیکیشن «زیبوک» بخوانید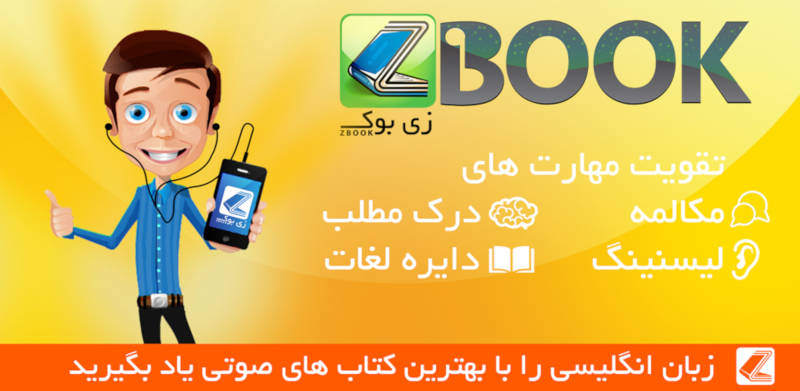 متن انگلیسی فصل
MONDAY, NOVEMBER 2, 1942
Dear Kitty,
Bep stayed with us Friday evening. It was fun, but she didn't sleep very well because she'd drunk some wine. For the rest, there's nothing special to report. I had an awful headache yesterday and went to bed early. Margot's being exasperating again.
This morning I began sorting out an index card file from the office, because it'd fallen over and gotten all mixed up. Before long I was going nuts. I asked Margot and Peter to help, but they were too lazy, so I put it away. I'm not crazy enough to do it all by myself!
Anne Frank
PS. I forgot to mention the important news that I'm probably going to get my period soon. I can tell because I keep finding a whitish smear in my panties, and Mother predicted it would start soon. I can hardly wait. It's such a momentous event. Too bad I can't use sanitary napkins, but you can't get them anymore, and Mama's tampons can be used only by women who've had a baby. i COMMENT ADDED BY ANNE ON JANUARY 22, 1944: I wouldn't be able to write that kind of thing anymore.
Now that I'm rereading my diary after a year and a half, I'm surprised at my childish innocence. Deep down I know I could never be that innocent again, however much I'd like to be. I can understand the mood chanaes and the comments about Margot, Mother and Father as if I'd written them only yesterday, but I can't imagine writina so openly about other matters. It embarrasses me areatly to read the panes dealina with subjects that I remembered as beina nicer than they actually were. My descriptions are so indelicate. But enouah of that. I can also understand my homesickness and yearning for Moortje. The whole time I've been here I've longed unconsciously and at times consciously for trust, love and physical affection. This longing may change in intensity, but it's always there.
THURSDAY, NOVEMBER 5, 1942
Dear Kitty,
The British have finally scored a few successes in Africa and Stalingrad hasn't fallen yet, so the men are happy and we had coffee and tea this morning. For the rest, nothing special to report.
This week I've been reading a lot and doing little work. That's the way things ought to be. That's surely the road to success.
Mother and I are getting along better lately, but we're never close. Father's not very open about his feelings, but he's the same sweetheart he's always been. We lit the stove a few days ago and the entire room is still filled with smoke. I prefer central heating, and I'm probably not the only one. Margot's a stinker (there's no other word for it), a constant source of irritation, morning, noon and night.
Anne Frank
MONDAY, NOVEMBER 9,1942
Dearest Kitty,
Yesterday was Peter's birthday, his sixteenth. I was upstairs by eight, and Peter and I looked at his presents. He received a game of Monopoly, a razor and a cigarette lighter. Not that he smokes so much, not at all; it just looks so distinguished.
The biggest surprise came from Mr. van Daan, who reported at one that the English had landed in Tunis, Algiers, Casablanca and Oran.
"This is the beginning of the end," everyone was saying, but Churchill, the British Prime Minister, who must have heard the same thing being repeated in England, declared, "This is not the end. It is not even the beginning of the end. But it is, perhaps, the end of the beginning." Do you see the difference? However, there's reason for optimism. Stalingrad, the Russian city that has been under attack for three months, still hasn't fallen into German hands.
In the true spirit of the Annex, I should talk to you about food. (I should explain that they're real gluttons up on the top floor.)
Bread is delivered daily by a very nice baker, a friend of Mr. Kleiman's. Of course, we don't have as much as we did at home, but it's enough. We also purchase ration books on the black market. The price keeps going up; it's already risen from 27 to 33 guilders. And that for mere sheets of printed paper!
To provide ourselves with a source of nutrition that will keep, aside from the hundred cans of food we've stored here, we bought three hundred pounds of beans. Not just for us, but for the office staff as well. We'd hung the sacks of beans on hooks in the hallway, just inside our secret entrance, but a few seams split under the weight. So we decided to move them to the attic, and Peter was entrusted with the heavy lifting. He managed to get five of the six sacks upstairs intact and was busy with the last one when the sack broke and a flood, or rather a hailstorm, of brown beans went flying through the air and down the stairs. Since there were about fifty pounds of beans in that sack, it made enough noise to raise the dead. Downstairs they were sure the house was falling down around their heads. Peter was stunned, but then burst into peals of laughter when he saw me standing at the bottom of the stairs, like an island in a sea of brown, with waves of beans lapping at my ankles. We promptly began picking them up, but beans are so small and slippery that they roll into every conceivable corner and hole. Now each time we go upstairs, we bend over and hunt around so we can present Mrs. van Daan with a handful of beans. I almost forgot to mention that Father has recovered from his illness. Yours, Anne P.S. The radio has just announced that Algiers has fallen. Morocco, Casablanca and Oran have been in English hands for several days. We're now waiting for Tunis.
TUESDAY, NOVEMBER 10, 1942
Dearest Kitty,
Great news! We're planning to take an eighth person into hiding with us! Yes, really. We always thought there was enough room and food for one more person, but we were afraid of placing an even greater burden on Mr. Kugler and Mr. Kleiman. But since reports of the dreadful things being done to the Jews are getting worse by the day, Father decided to sound out these two gentlemen, and they thought it was an excellent plan. "It's just as dangerous, whether there are seven or eight," they noted rightly. Once this was settled, we sat down and mentally went through our circle of acquaintances, trying to come up with a single person who would blend in well with our extended family. This wasn't difficult. After Father had rejected all the van Daan relatives, we chose a dentist named Alfred Dussel. He lives with a charming Christian lady who's quite a bit younger than he is. They're probably not married, but that's beside the point. He's known to be quiet and refined, and he seemed, from our superficial acquaintance with him, to be nice. Miep knows him as well, so she'll be able to make the necessary arrangements. If he comes, Mr. Dussel will have to sleep in my room instead of Margot, who will have to make do with the folding bed.* We'll ask him to bring along something to fill cavities with.
Yours, Anne
THURSDAY, NOVEMBER 12, 1942
Dearest Kitty,
Miep came to tell us that she'd been to see Dr. Dussel. He asked her the moment she entered the room if she knew of a hiding place and was enormously pleased when Miep said she had something in mind. She added "that he'd need to go into hiding as soon as possible, preferably Saturday, but he thought this was highly improbable, since he wanted to bring his records up to date, settle his accounts and attend to a couple of patients. Miep relayed the message to us this morning. We didn't think it was wise to wait so long. All these preparations require explanations to various people who we feel ought to be kept in the dark. Miep went to ask if Dr. Dussel couldn't manage to come on Saturday after all, but he said no, and now he's scheduled to arrive on Monday. I think it's odd that he doesn't jump at our proposal. If they pick him up on the street, it won't help either his records or his patients, so why the delay? If you ask me, it's stupid of Father to humor him.
Otherwise, no news.
Yours, Anne
مشارکت کنندگان در این صفحه
تا کنون فردی در بازسازی این صفحه مشارکت نداشته است.
🖊 شما نیز می‌توانید برای مشارکت در ترجمه‌ی این صفحه یا اصلاح متن انگلیسی، به این لینک مراجعه بفرمایید.