سرفصل های مهم
فصل 11
توضیح مختصر
زمان مطالعه

12 دقیقه

سطح

ساده
دانلود اپلیکیشن «زیبوک»
این فصل را می‌توانید به بهترین شکل و با امکانات عالی در اپلیکیشن «زیبوک» بخوانید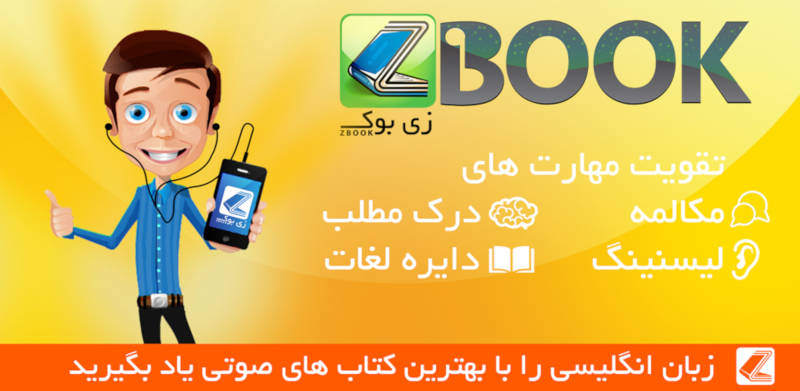 متن انگلیسی فصل
CHAPTER ELEVEN
L.A. Winners
When Gates and Ventanas had left, I came out of the secret stall. Lou Weaver was badly hurt, but he was alive. There was a bullet in his shoulder. His shoulder was bleeding. There was a lot of blood.
I took off Lou's shirt and tore a piece of cloth from it. I tied the cloth round his shoulder. I covered the hole in his shoulder. But I couldn't stay with him. I had to get to the Ride-A-Winner Ranch. I had to get there quickly. Gates and his friend had driven away fifteen minutes before. And they were going to kill Sandy!
'Someone will come and take care of you, Lou,' I said. 'You're going to be OK!'
Then I thought of something. The races had finished now. People were leaving the racetrack and going home. There was going to be a lot of traffic. The roads were going to be full of cars. The Ride-A-Winner Ranch was only a few kilometres away. But I couldn't drive there in less than an hour. What could I do?
Suddenly, something pushed me in the back. What was it? Was it a gun? I turned round quickly. It was The Chief. He had come out of his stall. He was looking for Lou. The big horse saw the old man lying on the ground. The Chief went to him and touched Lou's body with his mouth. The horse was trying to help his old friend.
Then, I had a plan. I looked around the stable. There was a piece of rope hanging on the wall. I tied the rope around The Chief's head and neck. I whispered to the horse.
'Come with me, Chief. We're going to help Sandy.'
I took the horse towards the stable doors. Gates and Ventanas had locked them. I took the special keys from my pocket.
A minute later, The Chief and I were outside the stable. I left the doors open.
It was late afternoon. I looked around. People were putting horses in trailers. No one was watching us. I had to hurry. Soon it was going to be dark.
'OK,' I said to The Chief. 'I've never ridden a horse before. It's going to be difficult. But I have to try.'
I jumped onto The Chief and we moved towards the gateway. I looked ahead. Slim and another security guard were standing at the gate. Some racetrack officials were with them. They were checking IDs. A car with a trailer was going through the gateway.
I kicked my feet on The Chief's sides. We galloped towards the gate. Suddenly, Slim saw us. He tried to shut the gate.
'Stop!' Slim shouted. 'What are you doing? Where are you going?'
I didn't reply. Slim stood in the gateway for a moment, then he ran. The Chief galloped through the gateway. I turned the horse in the car park and we stopped.
I shouted to Slim.
'There's a man in Stable 14. He's been shot!' I shouted. 'Call a doctor. And call the police!'
Then I turned The Chief again and we galloped across the car park.
There were long lines of cars leaving the racetrack. But we weren't going to go on the road. We were going to gallop across the fields towards the ranch.
I held on tightly to the rope round The Chief's neck. The big brown horse galloped very fast. He knew where his home was. I smiled. Riding was easy!
But then I saw a fence in front of us. Galloping was not difficult. But could we jump the fence? I kicked my feet on the horse's sides and The Chief jumped. He went over the fence but I did not stay with him. Crash! I fell onto the dusty ground.
I sat on the ground. My shoulder was painful. And I was worried. How could I get to the ranch now?
Then I heard a noise. It was the horse. The Chief was walking back to me. He came up to me and waited. I stood up slowly. I jumped onto The Chief's back. We started galloping again.
I saw the ranch in the distance. There was a car moving along the track to the white ranch house. It was a red 4x4. Were we too late?
As we got closer to the ranch, we slowed down. Soon, The Chief was walking quietly. The big brown horse was tired. He had worked hard that day.
The red 4x4 had stopped in front of the white ranch house. The Chief and I went to the side of the house and I watched the door. After a minute, the door opened and Dick Gates and Sandy Bonner came out. Gates was pushing Sandy in front of him. He had a gun in his left hand. Sandy's hands were tied with a rope. And Ventanas was walking behind Gates and Sandy. He had a gun too.
Suddenly, Sandy stopped walking. She turned and looked at Gates.
'Where's Lou?' she shouted at him.
'He's dead,' Gates replied. 'The stupid old man shot me.' Gates pointed to the blood on his right arm.
Sandy started to cry. 'Please leave me,' she said. 'I won't tell anyone about you. You took The Chief and you won your money. Now you've killed a kind old man. Please go and leave me.'
'Be quiet and get into the car!' Gates shouted. He pointed the gun at Sandy.
No one had seen The Chief and me. We were standing quietly at the side of the house.
'Get into the car!' Gates shouted again.
I kicked The Chief. The horse and I moved forward. The two criminals heard the horse and they turned round. But we were only five metres away.
'Go! Chief, go!' I shouted.
The horse jumped at the red-haired man and hit him very hard. Gates fell to the ground. There was a shot. The shot came from Gates' gun. Ventanas cried with pain and fell to the ground too. Gates had shot him!
I jumped down from the horse. I ran back to Sandy. She was looking down at Ventanas.
'He's OK,' she said. 'When The Chief hit Gates, Gates shot his friend in the leg.'
Gates was lying on the ground. He was not moving. His eyes were closed.
I picked up the two guns. Then I untied the rope from Sandy's hands and I tied it round the criminals' hands. I took the mobile phone from Ventanas' pocket. Quickly, I called the police.
After that, I told Sandy about my visits to the Santa Rosita Racetrack. I told her about the secret room in Stable 14. And I told her about Lou Weaver and my ride from the racetrack.
'Lou isn't dead,' I said.
'I couldn't tell you about Gates and Ventanas this morning. I was frightened,' Sandy said. 'But I was worried about Lou. He's a good man. Will he be OK?'
'Yes, Lou will be OK,' I said. 'What happened here? Tell me the whole story now.'
'I told you the truth when I came to see you yesterday morning,' Sandy said. 'Gates came here on Thursday morning and he took The Chief.
'On Thursday afternoon,' Sandy went on, 'I had a phone call from Ventanas. I told you about that. He said, "I've got The Chief. I've borrowed him. I'll return him after a few of days. But if you tell the police, I'll kill the horse. We're watching you." I believed him, Mr Samuel,' said Sandy.
'Yesterday morning, I didn't know any more facts,' Sandy went on. 'Gates and Ventanas hadn't phoned me again. They hadn't asked for money for The Chief. Lou and I didn't know what to do. So, I thought about a private detective. I saw your name and address in the phone book and I came to your office. Lou didn't know about my plan. But Ventanas came to the ranch on Friday afternoon. He asked me about The Chief and about Lou. He wanted me to help him. But he didn't tell me his plan. He frightened me. I hit him. He was very angry.
'This morning, I went to Los Angeles and spoke to you again,' Sandy went on. 'I said, "Forget about me and The Chief." But when I got back here, Gates and Ventanas were here again. They told us their plan. They wanted to take Lou to the racetrack. The Chief was behaving badly-They wanted Lou to take care of him. Ventanas had a gun. He was going to kill Lou if he didn't go with them.
'So,' Sandy said, 'I phoned you. I phoned you while Ventanas and Gates were taking Lou to their car. I tried to tell you about their plan. But Gates came back into the house. He heard me speaking to you and I couldn't tell you everything. Gates locked me in a storeroom.'
'They were going to kill me this evening,' Sandy said. 'Thank you for saving me. Thank you for everything, Mr Samuel.'
'I was pleased to help you,' I replied. 'But it was The Chief who saved you!'
Sandy put her arms round the horse's neck. 'He's wonderful,' she said and she smiled. I wanted her to put her arms round my neck. But she liked the horse, not me!
'Come to the ranch any time, Mr Samuel,' Sandy said. 'Come and ride The Chief again. He likes you!'
'That's very kind of you,' I said. 'But I won't ride again. I'd never ridden a horse before today. And today I rode a winner! But it was too exciting. Being a private detective and catching criminals is less dangerous!'
مشارکت کنندگان در این صفحه
تا کنون فردی در بازسازی این صفحه مشارکت نداشته است.
🖊 شما نیز می‌توانید برای مشارکت در ترجمه‌ی این صفحه یا اصلاح متن انگلیسی، به این لینک مراجعه بفرمایید.