سرفصل های مهم
فصل 10
توضیح مختصر
زمان مطالعه

6 دقیقه

سطح

خیلی ساده
دانلود اپلیکیشن «زیبوک»
این فصل را می‌توانید به بهترین شکل و با امکانات عالی در اپلیکیشن «زیبوک» بخوانید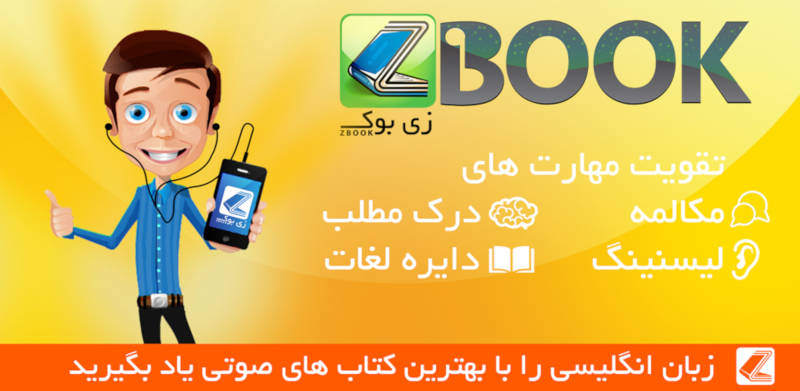 متن انگلیسی فصل
CHAPTER TEN
John is Arrested
'I must go to the post office,' said Peter, as he and John walked away from Bob Steel's house.
'Why?' asked John.
'I must get the eighty pounds to pay Bob Steel,' replied Peter.
'I see,' said John, 'but do you think Bob Steel will meet us at the station at half past three?'
'I expect he will,' said Peter, 'unless you made him too angry. Do you want to come to the post office with me?'
'No, thanks,' answered John, 'I can look after myself. I'll go straight to the railway station and meet you there.'
'All right,' said Peter, 'do as you like. See you at the station at half past three.'
'See you then,' said John. Then John walked off down the road towards the river. He watched the ships unloading for a while. Then he walked back up the hill towards the station. He went into the station and sat on a seat. There were lots of people in the station and no one noticed him. He watched the trains come and go. The time passed quickly, and looking at the station clock, John saw to his surprise that it was already half past three. He couldn't see either Peter or Bob Steel. John got up and walked over to the clock. Five minutes passed. He began to wonder what had happened. Suddenly, two men walked up to him.
I wonder what they want, thought John. Perhaps they want to ask the way.
'John Stevens,' the first man said. 'I am Detective Inspector Shaw. You are under arrest for the murder of your uncle.'
They were policemen. John looked around to see if he could escape, but the second policeman put his hand on John's shoulder.
'Don't try to run away,' said the policeman. 'You'd better come with us.'
The policemen took John outside the railway station, where there was a police car waiting. They put John into the back seat and Detective Inspector Shaw got in beside him. The other policeman got into the driving seat and started the car. As they were driving off, John looked back at the station and saw Peter looking at the car.
'Why did you do it?' asked Detective Inspector Shaw.
'Do what?' replied John.
'Kill your uncle,' said Inspector Shaw.
'I didn't kill my uncle,' said John angrily.
'Oh yes you did,' said Inspector Shaw, looking closely at John. 'We know you did.'
John did not reply. When the police car arrived at the police station, the policemen took John inside. They put him in a small room with no window and told him to wait there.
There was no chair and John was soon tired of standing, so he sat down on the floor. A few minutes later, Inspector Shaw came in. He saw John sitting on the floor and told him to stand up. John stood up.
Are you going to tell us all about the murder now?' asked Inspector Shaw roughly.
John didn't reply. He looked at the floor.
'Look at me, boy!' shouted the policeman.
John looked up.
'Now tell me the truth,' said Inspector Shaw. 'Tell me why you killed your uncle.'
'I didn't…' started John.
'I see,' interrupted Inspector Shaw. 'So you want to be difficult, do you?'
Inspector Shaw went out of the room and banged the door. John sat down again, but as soon as he did so the door opened and he was told to stand up. After about an hour another policeman came in, smiled and said hello to John.
'I'm Sergeant Black,' he said. Are you John?'
'Yes,' John replied.
Sergeant Black brought two chairs and he and John sat down.
'I expect you're thirsty,' said Sergeant Black. 'Would you like a cup of tea?'
'Yes, please,' said John, with a smile. He liked this policeman much more than Inspector Shaw.
Sergeant Black brought in two cups of tea and a plate of cakes.
'Now then,' said Sergeant Black kindly, 'what's all this about?'
John didn't reply.
'You can trust me,' said Sergeant Black. 'I'll understand.'
John liked Sergeant Black and he liked the tea so he started to answer the sergeant's questions.
'Did you like your uncle?' asked the sergeant.
'No,' said John slowly. 'Not very much.'
'Where have you been for the last two days?' asked Sergeant Black.
'I've been to…' John stopped.
Just then, there was a knock at the door. Sergeant Black got up and went out. John sat and thought for a minute. I must be more careful, he thought. I nearly said that I had been to Manchester. That would get Peter into trouble for helping me. Sergeant Black still hadn't come back, but John could hear his voice. He went up to the door and listened. Sergeant Black was talking to Inspector Shaw.
'He's starting to talk now,' said Sergeant Black.
'Good,' replied Inspector Shaw. 'He'll tell you everything now.'
John went back to his chair and sat down. That was lucky, he thought. It had all been a trick to make him talk. Sergeant Black and Inspector Shaw were working together. Sergeant Black came back into the room.
'Now,' he said, with a smile, 'where were we? Oh yes, you were just telling me that you had been to … I don't remember now. Where was it you said you had been?'
'I haven't been anywhere,' said John. 'And I'm not telling you anything.'
'Now, don't be stupid,' said Sergeant Black. 'If you didn't kill your uncle, you haven't got anything to be afraid of, have you? Tell me all about it and I'll see if I can help you.'
John said nothing. Sergeant Black tried asking more questions, but John didn't reply. After a while, the sergeant put John in another room with a bed and locked the door.
'Can I have some food, please?' John asked.
'Yes,' the policeman replied. 'You can have some food when you've told us the truth.'
مشارکت کنندگان در این صفحه
تا کنون فردی در بازسازی این صفحه مشارکت نداشته است.
🖊 شما نیز می‌توانید برای مشارکت در ترجمه‌ی این صفحه یا اصلاح متن انگلیسی، به این لینک مراجعه بفرمایید.