سرفصل های مهم
فصل 11
توضیح مختصر
زمان مطالعه

5 دقیقه

سطح

متوسط
دانلود اپلیکیشن «زیبوک»
این فصل را می‌توانید به بهترین شکل و با امکانات عالی در اپلیکیشن «زیبوک» بخوانید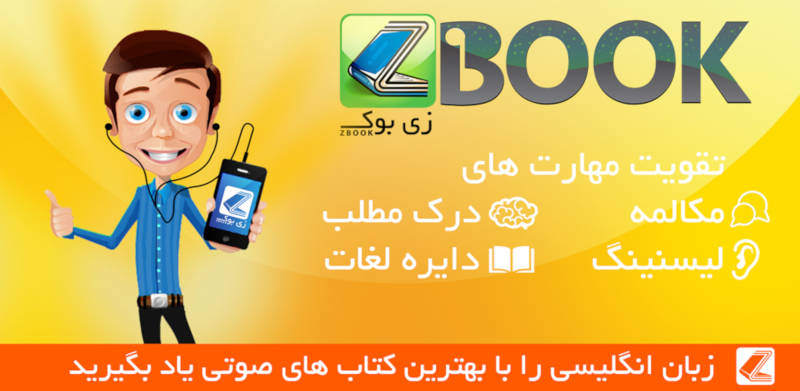 متن انگلیسی فصل
CHAPTER ELEVEN
Peter Finds Bob Steel
Peter looked at the police car as it drove away from the railway station. He thought that he could see John inside the car. Peter looked again. Yes, it was John. The police had caught John at the railway station. Peter ran into the station and looked under the clock, but there was no one there.
But where was Bob Steel? Perhaps Bob Steel had already left. Or perhaps he had seen the police and run away. Or perhaps Bob Steel had told the police that John would be waiting at the station at half past three.
Peter turned around angrily and left the station. Peter went back to River Street to collect his lorry. He also wanted to talk to Bob Steel again. He wanted to find out if Bob Steel had told the police about John, and if he knew anything more about the murder.
When Peter arrived at River Street, he was still feeling very angry. Peter banged on the front door of Bob's home, but there was no answer. He waited for a moment and then banged again. There was still no answer. Peter tried to look in the front windows, but he couldn't see anything because the curtains were all closed. He went around to the back of the house and banged on the back door. There was no answer.
Right, thought Peter, if Bob Steel is at home, he'll have to go out at some time. If he's out, he'll return home in the end. So I'll wait for him.
Peter walked back to the front of the house and drove his lorry around the corner, out of sight. Then Peter went into the cafe on the corner where he and John had waited at lunch-time. He sat at a table at the window, from which he could watch Bob Steel's front door. It was just after four o'clock. Peter drank a cup of tea and waited.
By five o'clock, Bob Steel still had not appeared. Peter drank another cup of tea and ate some biscuits. At six o'clock he went out, bought a newspaper and returned to the cafe. He looked at the front page of the newspaper.
Youth Arrested for Murder
Police are still trying to find the murderer of forty-four year old schoolmaster, Robert Stevens. This afternoon the police said that Mr Stevens' nephew Jonh, was helping them with their enquiries.
Peter pushed the newspaper away angrily. So it was true. John was under arrest. Peter asked for another cup of tea. At half past six he decided not to wait for Bob Steel any longer. He was just leaving the cafe, when he suddenly stopped. He could see Bob Steel walking quickly along the street away from number twelve.
Peter decided to follow him. Bob Steel went towards the centre of the town and Peter followed him. When Bob Steel stopped to cross the road, Peter hid in a doorway. When Bob Steel looked around, Peter hid behind his newspaper.
After a few minutes, Bob Steel stopped at a bus stop. Peter waited in a shop doorway, pretending to read his newspaper. The bus came and Bob Steel got on. Peter followed and sat close to the door of the bus, so that he could watch Bob Steel without being seen. Peter wasn't sure what ticket he should buy, so he asked to go to the centre of town and hoped that Bob Steel would get off there.
Peter was right. Bob Steel got off at the bus station in the centre of the town. Here, it was easier for Peter to follow because there were more people. Soon, Bob Steel turned into a narrow side street. Peter followed him. But when Peter turned the corner, he was surprised to see that the side street was empty. Peter walked along the side street slowly and carefully, stopping every few metres to listen. Half-way down the street, he could hear voices coming from a dark shop doorway. He went close to the doorway and listened. Peter could hear Bob Steel's voice, but couldn't hear all the words. Peter could only hear some of the words Bob Steel was saying.
'… told you… trust me… the police… arrest… railway station…'
Peter moved closer, to try to hear what Bob Steel was saying. Suddenly, Peter bumped into a tin which was lying on the ground. The tin made a loud noise. Bob Steel and the person he was with stopped talking. Peter jumped back and tried to hide, but it was too late.
'There's someone there,' shouted Bob Steel, and he and the person he was talking to ran off down the street. Peter ran after them. He could see both of them clearly as they ran ahead of him. The person Bob Steel had been talking to looked quite young, about fifteen or sixteen years old. At the end of the street, Bob Steel turned to the right, and the boy he had been talking to turned to the left.
What shall I do? thought Peter. Which one should I follow?
He decided to run after Bob Steel. He ran as fast as he could and slowly got closer and closer to Bob Steel. Bob Steel looked over his shoulder at Peter and tried to run faster. But Peter caught up with him and took hold of his coat. Bob Steel tried to get free, but he couldn't escape. Peter caught hold of Bob Steel's arm and twisted it behind his back.
'Now,' said Peter, 'you're going to tell me the truth.'
مشارکت کنندگان در این صفحه
تا کنون فردی در بازسازی این صفحه مشارکت نداشته است.
🖊 شما نیز می‌توانید برای مشارکت در ترجمه‌ی این صفحه یا اصلاح متن انگلیسی، به این لینک مراجعه بفرمایید.