سرفصل های مهم
فصل 02
توضیح مختصر
زمان مطالعه

6 دقیقه

سطح

خیلی ساده
دانلود اپلیکیشن «زیبوک»
این فصل را می‌توانید به بهترین شکل و با امکانات عالی در اپلیکیشن «زیبوک» بخوانید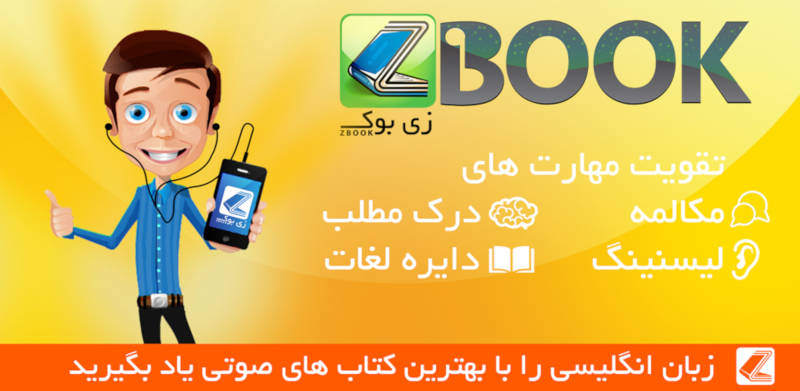 متن انگلیسی فصل
CHAPTER TWO
The Newspaper
It was warm in the cafe and Peter went up to the counter where a girl was serving. John took a seat at a table.
'Two teas, please,' said Peter to the girl at the counter.
'Here you are, love,' said the girl, as she pushed two cups of tea towards Peter. 'That's ninety pence, please.'
Peter gave her the money and carried the cups of tea over to the table where John was sitting.
'Thank you,' said John. The tea was hot and sweet and warmed both of them up.
'So you've left home, then,' said Peter.
'That's right,' John replied.
'Why?' Peter asked.
'I told you. We had an argument,' said the boy.
Peter smiled. 'You don't have to tell me if you don't want to.'
'I want to,' said John. 'I must talk to someone.'
'Tell me what happened then,' said Peter, in a kind voice.
'Well, you see,' John began, 'my parents are dead and I live with my uncle.'
Peter interrupted the boy. 'In Bristol?'
'Yes, that's right,' said John. 'My uncle has always been kind to me, but he never lets me do anything.'
'What do you mean?' asked Peter.
The boy pushed back his chair. 'Well, he never lets me go out in the evenings.'
Peter nodded. 'Why not?'
'Oh,' the boy said, 'he says that I must stay in and study instead. He makes me stay in and study every night while my friends are out enjoying themselves.'
'I see,' said Peter, as he drank his tea. 'That's why you ran away, is it?'
John shook his head. 'Not really. It was because of what happened last night.'
'What did happen?' asked Peter, watching the boy's face closely.
'I told my uncle that I wanted to go to the cinema with some of my friends,' John explained, 'but my uncle wouldn't let me go and told me to study instead.'
'Yes,' said Peter, encouraging the boy to continue his story.
'When he wasn't looking, I ran out and went to the cinema with my friends. When I came back my uncle was waiting for me. He was very, very angry and asked me where I had been. I told him I'd been to the cinema. When I told him that I'd been to the cinema, my uncle hit me in the face.' John paused to drink his tea.
'Does he often hit you?' asked Peter.
'When he gets angry. Last night he hit me very hard and I got angry and hit him back,' replied John.
Peter's face was serious. 'What did your uncle do then?' he asked.
'Nothing. You see I must have hit him very hard because he fell on the floor and didn't move.' John stopped speaking and looked at the table.
'What did you do then?' asked Peter quietly.
'I was…' John hesitated, 'I was afraid and so I ran out.'
'Where did you go?' inquired Peter.
'I can't remember. When I came back an hour later, there were several police cars outside the house. All the lights in the house were switched on. Then a policeman came out of the house and saw me. "There he is," he shouted and ran after me. I ran away and the policeman didn't catch me. I slept in the bus station and started hitch-hiking early this morning.'
'Well,' said Peter, 'you certainly had a busy night. Why did you run away from the police?'
'Because they wanted to catch me and put me in prison,' answered John.
'But why do you think they wanted to put you in prison?' continued Peter.
'Because my uncle must have telephoned the police. He must have told them to catch me because I had hit him.'
'Do you want some more tea?' asked Peter.
John nodded. 'Yes, please.'
'Here's ninety pence,' said Peter handing John the money. 'Can you go and get two more teas?'
John went to get the tea. There were a lot of people in the cafe and he had to wait. Peter picked up a newspaper which someone had left on the table.
Peter looked at the front page:
Man Found Dead
The body of Mr Robert Stevens, 44, was found in his home at 24 Devonshire Road, Bristol last night.
There must have been a fight because a lot of furniture was broken. Nothing has been stolen.
Police are looking for Mr Stevens' nephew. John Stevens, aged 16, who lived with him.
When Peter had read this, he quickly put the newspaper in his pocket. A minute later John returned with the tea.
'Was there anything interesting in the paper?' John asked.
'No,' said Peter. 'Drink up your tea because we must leave as soon as possible.' They finished their tea quickly and walked out to the lorry. Peter started the engine and drove off. It had stopped raining and the sun was shining. It was now warm inside the lorry and John began to feel sleepy.
'If you want to sleep,' Peter said, 'you can get into the back.
The lorry's not quite full and there's an old coat of mine there you can lie on.'
'Thanks,' said John, 'that would be good.'
Peter stopped the lorry and John got into the back. They drove off again. Peter drove as fast as he could in order to make up for lost time. There were only a few cars and soon the lorry was near Tewkesbury. Suddenly Peter saw a police car stopped on the road ahead. As he drove closer, a policeman walked out in front of the lorry and held his hand up.
مشارکت کنندگان در این صفحه
تا کنون فردی در بازسازی این صفحه مشارکت نداشته است.
🖊 شما نیز می‌توانید برای مشارکت در ترجمه‌ی این صفحه یا اصلاح متن انگلیسی، به این لینک مراجعه بفرمایید.