سرفصل های مهم
فصل 04
توضیح مختصر
زمان مطالعه

6 دقیقه

سطح

متوسط
دانلود اپلیکیشن «زیبوک»
این فصل را می‌توانید به بهترین شکل و با امکانات عالی در اپلیکیشن «زیبوک» بخوانید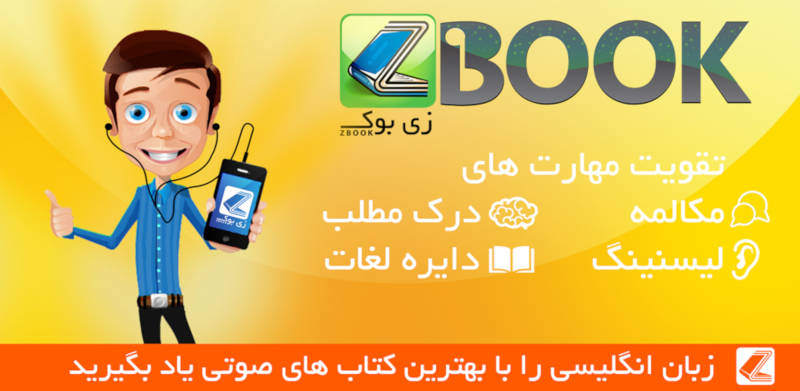 متن انگلیسی فصل
CHAPTER FOUR
Arriving in Manchester
By five o'clock Peter and John were outside Manchester. 'Have you ever been here before?' asked Peter. 'No, I haven't,' said John.
'Well, this is what we'll do. I've got to take my load of biscuits to this address.' He gave John a piece of paper. 'It'll take me an hour or two to unload everything and then I'm going to go and see some friends.'
'Why are you going to go and see some friends?' asked John. 'I thought you were going to help me find out who killed my uncle.'
'I am going to,' replied Peter. 'When I was younger I had a lot of friends in Bristol. We used to meet a lot and sometimes we did stupid things.'
'What do you mean? Stupid things?' John didn't understand.
'Oh, fighting, breaking windows, borrowing cars…' explained Peter.
John interrupted. 'Borrowing cars?'
Peter smiled. 'Well, taking them for an evening, driving around, and then leaving them.'
'Did you do that?' asked John, looking surprised.
'We had nothing else to do,' Peter continued. 'It was fun for a time.'
'Not for the people whose cars you took,' John added.
'That's true,' Peter agreed. Anyway, after a while I stopped seeing those friends.'
'Why?' asked John.
'Because they started stealing cars and selling them,' explained Peter.
John nodded his head. 'I understand.'
Peter went on. 'Soon after that they were caught by the police.'
'What did the police do?' asked John.
'They sent my friends to prison,' said Peter.
John looked at Peter. 'I'm sure that stopped them stealing.'
'Not really,' said Peter shaking his head, 'because in prison they met older men who taught them a lot about stealing.'
'What happened when they left prison?' inquired John.
'They came to live in Manchester,' answered Peter, 'and I'm afraid that they've continued to steal things.'
'But how does this help me?' asked John.
'When I've finished unloading the lorry, I'm going to try to find some of these old friends,' said Peter. 'As they've been in prison they know lots of criminals, lots of people who make a living by stealing. Criminals always talk to each other about things like your uncle's murder. My friends may have heard something about it. Something which the police may not know.'
John smiled. 'I understand now,' he said. 'They may be able to tell us something useful - something to help us find out who killed my uncle.'
Peter stopped the lorry outside the shop where he was going to unload the biscuits.
'Right,' said Peter. 'Look, we're here now. Why don't you go to a cafe or the cinema - the police won't be looking for you in Manchester. I'll meet you here outside the shop at ten o'clock.'
'Can't I come with you?' asked John.
'No,' Peter replied. 'My friends might not want to talk in front of you because they don't know you.'
'OK,' said John, 'see you at ten o'clock. Thanks so much for all your help.'
'You can thank me after we've found the murderer,' said Peter.
Peter and John jumped out of the lorry. John walked off down the street and Peter went into the shop where he had to unload the biscuits. He helped the men from the shop to carry the biscuits into the back of the shop and counted all the boxes. Then he got the manager to sign the papers to show that the shop had received all the boxes. By this time it was half past six.
Peter knew he had to hurry if he was going to help John. He parked the lorry on a piece of open ground and started walking. He walked quickly with his hands in his pockets and had soon left the shopping streets behind him.
It was already getting dark and the street lights were on. Peter crossed a busy main road and continued walking as fast as he could. The houses here were smaller and older. The roads were narrower and children were playing under the street lights. Here and there, Peter could see small areas of open ground covered with broken bottles, old cars and empty tins.
Peter hurried on and soon came to a cafe on the corner of one of the streets. The sign outside said "Cosy cafe". Peter looked in the window and then went in. He asked for a cup of tea and sat down. The cafe was almost empty. An old man sat in one corner reading a newspaper. At the next table to Peter sat a man of about twenty-five, smoking a cigarette. Peter drank some tea and then went over to talk to the owner of the cafe who was washing up dirty cups and saucers.
'Good evening,' said Peter.
'Yes,' the cafe owner replied. 'What can I do for you?'
'I'm looking for an old friend,' said Peter. 'He used to live near here.'
'Oh, yes, I might know him,' said the cafe owner, without looking up from his washing up. 'What's his name?'
'Jeff. Jeff Beck,' said Peter quietly.
The cafe owner dropped the cup he was holding. It broke on the floor.
'No, mister,' said the cafe owner. 'I don't know anyone of that name. You must have made a mistake.'
'Are you sure?' asked Peter going up close to the cafe owner. 'I think you do know him.'
'Look. I said I didn't. I don't like people asking questions. Why don't you go and ask someone else?' the cafe owner shouted. 'Go on. Get out.'
'OK,' said Peter, 'thank you for your help.'
Peter left the cafe and started to walk along the street.
'Excuse me, can you tell me the time?' said a voice from behind.
Peter turned round. It was the man who had been sitting next to him in the cafe.
'Of course,' said Peter, and looked at his watch. As he did so the man caught hold of Peter's hair and twisted his head back. Peter felt the cold steel of a knife against his throat.
'Now we're going to see whether you really do know Jeff or whether you're from the police,' the man said.
مشارکت کنندگان در این صفحه
تا کنون فردی در بازسازی این صفحه مشارکت نداشته است.
🖊 شما نیز می‌توانید برای مشارکت در ترجمه‌ی این صفحه یا اصلاح متن انگلیسی، به این لینک مراجعه بفرمایید.