سرفصل های مهم
فصل 05
توضیح مختصر
زمان مطالعه

5 دقیقه

سطح

متوسط
دانلود اپلیکیشن «زیبوک»
این فصل را می‌توانید به بهترین شکل و با امکانات عالی در اپلیکیشن «زیبوک» بخوانید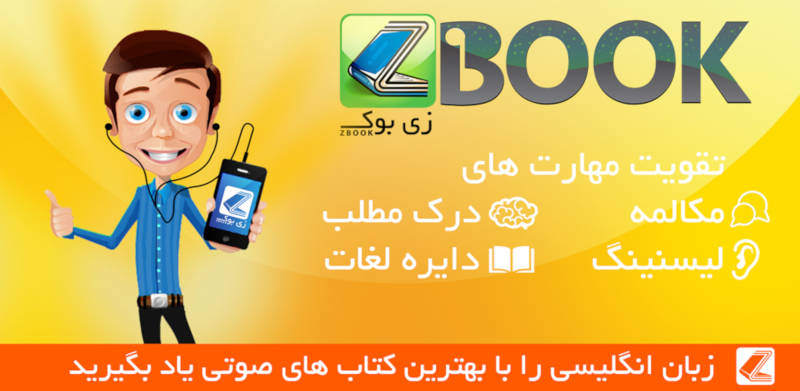 متن انگلیسی فصل
CHAPTER FIVE
A Visit to the Cinema
When John got out of the lorry he watched Peter go into the shop. Then John started to walk slowly along the pavement. He had never been to Manchester before and he didn't know where to go or what to do. People pushed past him as they hurried home from work. Everyone had somewhere to go or something to do, except him. He started looking in the shop windows so that people wouldn't see that he was lonely.
After a while he came to a cinema.
John went up to the cinema and looked at the photographs outside. There was a cowboy film showing. John noticed that there were other people standing looking at the photographs. If I stand here, he thought, no one will notice me. They'll think I'm waiting to go to the cinema or to meet someone.
Soon he had looked at all the photographs several times, so he stood watching the people go past. There were several other people standing outside the cinema as well - a man wearing a suit, who kept on looking at his watch, a small group of girls who were laughing together, a girl of about sixteen who seemed worried about something, a mother with two small children and lots of parcels, two boys of about John's age, smoking cigarettes and trying to look very grown-up, and an old man with a long coat.
More people came and waited for a while and then went into the cinema. A small, fat man came hurrying up to the woman with the children, kissed her, and picked up one of the children. The woman picked up the other child, and with parcels and children in their arms they rushed off together.
The group of girls finally decided to go into the cinema. A taxi stopped and a pretty girl came running up to the man in the suit who had been looking at his watch. She said she was sorry she was late and they went off happily together in the taxi.
The two boys put out their cigarettes and went into the cinema. The old man walked off down the street slowly, looking in all the shop windows. The only people left waiting outside the cinema were John and the girl who was looking worried. John looked at the clock outside the cinema entrance. It was seven-thirty. The film had started at seven-fifteen.
John looked at the girl. She was thin, quite tall and had short, brown hair. She looked about the same age as John. She was walking up and down with an angry look on her face.
She looks quite nice, thought John. I wonder what she would do if I asked her to go to the cinema with me. I expect she's waiting for someone. But she's been waiting for a long time now. Perhaps the person she's waiting for isn't going to come. Shall I go and ask her to go into the cinema with me? What if she laughs at me? What if she calls a policeman?
As he was thinking this, John looked up. To his surprise, he saw that the girl was not the only other person there. There was a man standing outside the cinema as well. A policeman.
John stood quite still. He wasn't sure what to do. If he walked away, perhaps the policeman would stop him and ask him questions. If he stood there, perhaps the policeman would ask him why he was waiting.
The policeman looked at John. John looked away and pretended to look at the photographs. After a minute, John looked back at the policeman. He was still staring at him. Then the policeman started to walk towards him.
Well, John thought, there's only one thing to do now. I must talk to the girl so that the policeman will think I live here.
John walked up to the girl and said, 'Hello'.
'Hello,' the girl said in reply.
There was a silence.
'Do you want to go in and see the film with me?' John asked suddenly.
'I don't know,' the girl replied, looking surprised. 'I'm waiting for my boyfriend. But I've been waiting for half an hour and he hasn't come yet.'
'Perhaps he won't come,' said John quickly. 'Perhaps he has taken another girl to the cinema instead.'
The girl smiled. 'Well, if he's done that,' she said, 'I'll come in with you. But he may just be late and he'll be angry if he gets here and doesn't find me.'
The policeman came closer.
John took hold of the girl's hand. 'Come on,' he said to her, 'the film's already started.'
'All right, then,' the girl replied, 'but I hope Steve doesn't get angry.'
'Who's Steve?' asked John.
'My boyfriend,' she replied, as they went up to buy tickets.
'Oh, don't worry about him,' said John, feeling very happy because he had escaped from the policeman. 'Your boyfriend will never know you went into the cinema with me, will he?'
John turned to the ticket office and asked for two seats at the back.
'That's six pounds sixty, please,' said the woman selling the tickets.
John gave her the money. 'What's your name?' he asked, turning to the girl.
'Susan,' she replied. 'What's your name?'
'John,' he said with a smile. He took her hand and they went into the cinema together. The film had already started and it was dark inside. They found two seats at the back and sat down.
Susan squeezed John's hand. 'I like you,' she said to him. 'You're nice.'
مشارکت کنندگان در این صفحه
تا کنون فردی در بازسازی این صفحه مشارکت نداشته است.
🖊 شما نیز می‌توانید برای مشارکت در ترجمه‌ی این صفحه یا اصلاح متن انگلیسی، به این لینک مراجعه بفرمایید.