سرفصل های مهم
فصل 08
توضیح مختصر
زمان مطالعه

5 دقیقه

سطح

متوسط
دانلود اپلیکیشن «زیبوک»
این فصل را می‌توانید به بهترین شکل و با امکانات عالی در اپلیکیشن «زیبوک» بخوانید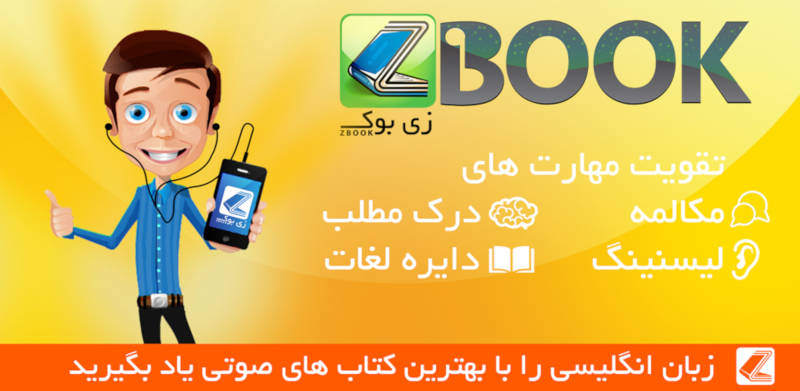 متن انگلیسی فصل
CHAPTER EIGHT
River Street
'Leave him alone!' Peter shouted.
Steve stopped kicking John and turned around. 'Who are you?' Steve asked. 'And what do you want? Go away and mind your own business.'
'No, I won't mind my own business,' said Peter and hit Steve hard, knocking him back against the wall. John, seeing that the others were watching Steve and Peter fight, jumped up and started to run.
'This way,' shouted Peter. 'Get into the car.'
John ran over to the big black car which was standing by the pavement. As John got in, he looked back to see that Peter had beaten Steve. Steve and his friends were running away.
'How did you know I was here?' John asked Peter when he got into the car.
'We'll talk about it later,' said Peter.
John and Peter sat in silence until the car stopped beside Peter's lorry. Peter thanked the driver and both Peter and John got into the lorry. Peter started the engine and they drove back to Bristol.
'Now,' said Peter, as they were leaving Manchester, 'tell me how you got into the fight.'
John explained to Peter about the cinema, Susan and Steve.
'I hope that fight taught you a lesson,' said Peter, 'don't…'
'Yes, I know,' replied John with a laugh. 'Don't steal other boys' girlfriends. You sound just like Steve. But how did you know where I was? You arrived just in time.'
'I didn't know where you were,' replied Peter. 'It was just luck. I was in the car on the way back to the lorry when I saw the fight. I asked the driver to stop because it didn't seem to be a fair fight. It was four against one. I didn't recognise you until after I had shouted "Stop".'
'That was lucky,' said John.
'Yes,' laughed Peter. 'But next time be more careful. Next time you get into a fight I may not be there to rescue you.'
'All right,' answered John. 'But what happened when you went to see your friends? Were they able to help us?'
Peter told John about his visit to the cafe, the meeting with the man with the knife, and the talk with Jeff at the Cabaret Club.
'When can we go and see this man in Bristol? The one Jeff told you about,' asked John.
'It depends on when we get back to Bristol,' said Peter. 'What's the time?'
'It's eleven o'clock,' John replied.
'Well,' said Peter, 'we should arrive in Bristol at about five o'clock in the morning. If we have some sleep after we arrive, we could go and see Bob Steel before lunch.'
'Won't you have to work tomorrow?' inquired John.
Peter shook his head. 'No,' he said. 'Universal Transport don't expect me to drive back until tomorrow. So I needn't go to work tomorrow. We'll have all day tomorrow to find the murderer.'
It was warm in the lorry. John was tired after his day's excitement, so he soon went to sleep. Peter drove on and on through the night. Halfway to Bristol they stopped at a cafe and had coffee and some sandwiches. Then they drove on again. The big lorry was empty and so went faster than usual. There were no cars and only a few lorries on the road. They drove faster than Peter had expected and it was still dark when they arrived in Bristol.
'Wake up,' shouted Peter. 'We're in Bristol now.'
John looked out of the window sleepily.
Peter stopped the lorry. 'You had better come to Bridgwater with me,' he said. 'It may not be safe for you to stay in Bristol.'
'No, don't be stupid,' replied John. 'I can look after myself.'
'All right,' said Peter, with a smile. 'Do you want to get out here?'
'See you at lunch-time,' said John, as he got out of the lorry.
But before Peter had time to reply, John jumped back into the lorry. 'Perhaps you're right,' John said. 'I'll come to Bridgwater with you.'
'Why did you change your mind so suddenly?' asked Peter.
'Because I saw two policemen walking up as I was getting out of the lorry,' answered John.
John stayed with Peter in Bridgwater. After their tiring night, they both slept well. Peter's mother was surprised to see John, but Peter explained that he was a friend in trouble. He did not explain what the trouble was. Soon after twelve o'clock the next day, they drove back into Bristol. Peter stopped the lorry outside a house close to the river. 'I think this is it,' he said. He took out the piece of paper which Jeff had given him and looked at the address.
'Bob Steel, 12 River Street. Yes, that's right.'
Number twelve River Street was a small, low house which hadn't been painted for a long time. The windows were dirty and the curtains were drawn. The house looked empty.
Peter knocked at the door. There was no answer. Peter knocked again. 'I'm coming,' shouted a voice. After a couple of minutes, the door opened a few centimetres.
'Who is it?' a voice asked.
'We want to talk to Bob Steel,' Peter replied.
'Why?' asked the voice.
'We want some information,' answered Peter.
'Come in then,' the voice said. 'You've come to the right place if you want information.'
مشارکت کنندگان در این صفحه
تا کنون فردی در بازسازی این صفحه مشارکت نداشته است.
🖊 شما نیز می‌توانید برای مشارکت در ترجمه‌ی این صفحه یا اصلاح متن انگلیسی، به این لینک مراجعه بفرمایید.