سرفصل های مهم
فصل 07
توضیح مختصر
زمان مطالعه

6 دقیقه

سطح

خیلی ساده
دانلود اپلیکیشن «زیبوک»
این فصل را می‌توانید به بهترین شکل و با امکانات عالی در اپلیکیشن «زیبوک» بخوانید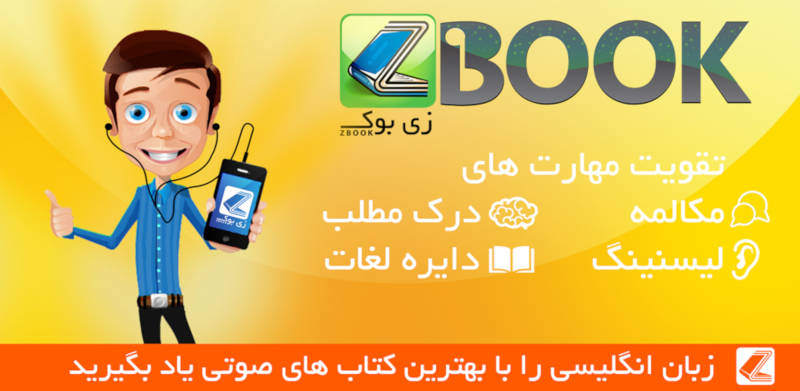 متن انگلیسی فصل
CHAPTER SEVEN
John Learns a Lesson
Meanwhile, John and Susan were sitting in the cinema. They were sitting close together and John had his arm around Susan. The film wasn't very good but they were both enjoying it.
Then the film stopped and the lights came on. It was the interval. John turned to Susan and said, 'I'm very thirsty. Would you like a cola?'
'Yes, please,' she replied.
John stood up. 'Stay here,' he said, 'and I'll go and get you one.'
John walked to the end of the row of seats where they were sitting and up to the girl who was selling drinks and ice-creams.
'Yes, what do you want?' asked the girl with a smile.
'Two colas, please,' replied John.
'There you are. That's one pound twenty, please,' the girl said.
John gave the money to the girl and started to walk back to Susan. Then he stopped. He could see that Susan was talking to another boy. She was arguing with him. The boy seemed very angry. John heard Susan say to the boy, 'It's your own fault. You were late. Now go away and leave me alone.'
The boy didn't reply. He turned around and walked towards John. The boy bumped into John, knocking one of the bottles of cola on the ground.
'Hey, what do you think you're doing?' said John angrily.
'You had better leave my girl alone,' answered the boy, 'or I'll do more than just push you.'
John picked up the bottle from the floor and went back to Susan.
'Who was that?' John asked Susan.
'It was my boyfriend, Steve,' Susan replied. 'He's angry with me because I didn't wait for him outside the cinema.'
'What did your boyfriend say?' John asked, as he passed Susan one of the bottles.
Susan had a drink. 'Steve told me to come and sit with him,' she said.
John nodded. 'And what did you say?' he asked.
'I told Steve to go away and leave us alone. I told Steve that I was a free person and didn't belong to him. I said that he didn't own me and that I can do what I like. And anyway,' she added, 'I like you much more than him.'
John smiled. 'I certainly like you much more than I like Steve,' he said.
Just then, the lights went out and the film started again. John put his arm around Susan. 'Give me a kiss,' he whispered to her.
She did. 'Please be careful,' she whispered suddenly. 'If Steve sees us, he'll be very angry.'
John looked around just in time to see Steve walking out of the door at the back of the cinema.
'It's all right,' said John, 'Steve has just left.'
Time passed very quickly for John and Susan and soon the film finished and the lights came on.
'Look,' John said, as they waited to leave the cinema. 'I can't explain now, but I've got to go back to Bristol. If you give me your address, I'll write to you.'
When they got outside, Susan opened her bag, wrote down her address and gave it to John. While she was writing, John looked at his watch. It was quarter past ten. But he had promised to meet Peter at ten o'clock.
'I must go now, Susan,' John said. 'I'll write to you.'
'Goodbye,' Susan said, 'and take care of yourself.'
John gave her a quick kiss and started to walk back to the shop where he had said he would meet Peter. He walked quickly, thinking of Susan and the cinema.
Suddenly a voice shouted, 'Hey, you!'
John stopped and turned around. It was Susan's boyfriend, Steve.
'Where do you think you're going?' Steve said loudly.
'It's nothing to do with you,' replied John and carried on walking.
'Oh, yes it is,' shouted Steve.
John could hear feet running up behind him. He didn't turn around. Suddenly, John felt a kick on the back of the leg. He tried to run, but fell over instead. He lay on the ground and as he looked up, he saw that Steve was standing over him.
'Now we'll have a little talk,' said Steve.
'No, we won't,' said John, jumping up and pushing Steve away. Then John looked around. Steve wasn't alone. He had three friends with him.
Steve came up to John and pushed him against the wall. 'So,' he said, 'you… want… to… fight… do… you?' As he said each word, he pushed John hard against the wall with his hand.
John felt lost. What could he do? There were four people against him and he was in a strange town.
'We're going to teach you a lesson,' said Steve, with a nasty laugh. 'We're going to teach you not to try to steal my girlfriend.'
John began to feel afraid. He knew that he must do something quickly. Suddenly, he hit Steve in the stomach and tried to run away, but the other three boys caught him.
'So you're frightened, are you?' asked one of the boys.
'You can't get away now,' said another.
'We're going to teach you a lesson,' said the third.
Then one of the boys hit John hard in the face and another boy hit him in the stomach. John fell on the ground. He felt sick. Then Steve came up and started to kick him.
John was going to scream when he suddenly heard a voice which he recognised.
'Leave him alone,' said the voice. It was Peter.
مشارکت کنندگان در این صفحه
تا کنون فردی در بازسازی این صفحه مشارکت نداشته است.
🖊 شما نیز می‌توانید برای مشارکت در ترجمه‌ی این صفحه یا اصلاح متن انگلیسی، به این لینک مراجعه بفرمایید.