سرفصل های مهم
فصل 01
توضیح مختصر
زمان مطالعه

9 دقیقه

سطح

ساده
دانلود اپلیکیشن «زیبوک»
این فصل را می‌توانید به بهترین شکل و با امکانات عالی در اپلیکیشن «زیبوک» بخوانید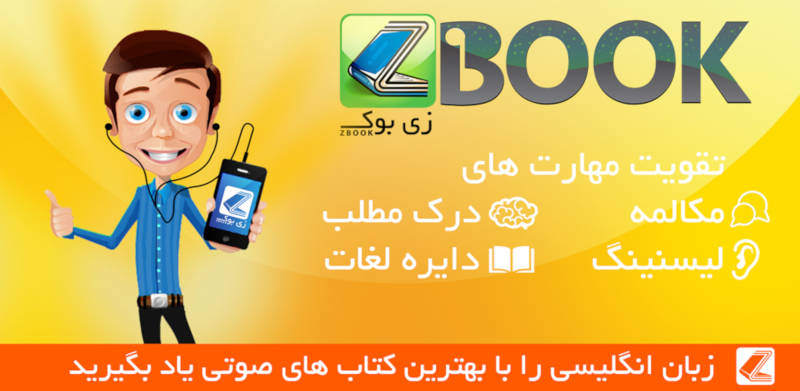 متن انگلیسی فصل
CHAPTER ONE
Mrs Graham
My name is Gilbert Markham and my story begins in October 1827, when I was twenty-four years old. I was living with my mother and my nineteen-year-old sister, Rose. Our home was Linden-Car, a farm in the north of England. My father was dead. He had been a farmer, and I am a farmer too.
One evening, I returned home after working in the fields all day. I took off my dirty boots, put on clean shoes, and went into the sitting-room. Rose and my mother were sitting by the fire. When I came into the room, my mother smiled. Then she told Rose to make some tea.
'Sit down, Gilbert. I've something to tell you,' Rose said. 'I visited the Wilsons' house today. Eliza Millward was there.' I smiled. 'What's the latest gossip?' I asked. 'Jane Wilson and Eliza Millward always know the gossip first.'
'There's a tenant at Wildfell Hall - a young woman,' Rose replied. 'She's been there for a week and no one knew!'
'Wildfell Hall has been empty for years,' my mother said. 'The house needs to be repaired. No one can live there.'
'Well, someone is living there now,' Rose answered. 'The tenant's name is Mrs Graham. Jane Wilson and her mother visited Mrs Graham yesterday. She's about twenty-five years old and she wears black clothes. She has one servant and they're living in two or three rooms.'
'If the young woman is wearing black clothes, she may be a widow,' my mother said. 'She'll be lonely if her husband is dead. We'll visit her tomorrow, Rose.'
I laughed. 'I'm too busy to go with you,' I said. 'I'll wait a little longer to see the tenant of Wildfell Hall. But you'll find out her secret - if she has one. I'm sure of that!'
On Sunday, we went to church and I saw Mrs Graham for the first time. She was a tall woman, with black hair and a pale, proud face. It was an unusual face, but not a happy one. When I smiled at her, she looked at me with a cold expression.
Two days later, I was hunting birds on the moors. My black and white dog, Sancho, was with me and I was carrying my gun. I decided to climb up the hill above Wildfell Hall.
The old house, which was built of grey stone, was gloomy. Its gardens were surrounded by a stone wall.
I walked down the hill to see the house more clearly. No one had lived in Wildfell Hall for many years. Many of its windows were broken, but a few had recently been repaired.
Suddenly, I heard a noise on the other side of the wall. Then I saw one little hand on the top of the wall and then another little hand. A few moments later, a small, blue-eyed boy was looking down at me. He saw my dog and smiled. But when the boy tried to get over the top of the wall, he fell. As the boy fell, his clothes caught in the branches of a tree. He began to scream. I ran up and caught the boy in my arms.
'Don't cry, you're quite safe,' I said. 'Look, here's my dog, Sancho. You can touch him. He won't hurt you.'
The little boy stopped crying. He smiled and put his hand on the dog's head. At that moment, a gate in the wall opened and a young woman in black clothes ran towards me.
'Give me the child!' Mrs Graham cried.
'He's not hurt, madam,' I said. 'He fell off the wall and I caught him.'
'I'm sorry, sir,' the woman said. 'I thought…'
'You thought that I was taking your son away,' I said.
'Perhaps I did, Mr Markham,' Mrs Graham replied. 'I saw you in church on Sunday, didn't I? You look like your sister Rose.'
But when I smiled, Mrs Graham looked at me with a cold expression on her face.
'Goodbye, Mr Markham,' she said suddenly. 'Come with me, Arthur,' she said to the boy.
A moment later, they had gone.
Later that day, I went to the vicarage. I wanted to visit the vicar's daughters, Mary and Eliza Millward. I liked Eliza. The pretty girl soon made me forget Mrs Graham's coldness. I returned home feeling very happy.
Mrs Graham visited our house two days later. Her little son, Arthur, was with her.
'We're surprised that you've come, Mrs Graham,' Rose told our visitor. 'We didn't think that you were visiting anyone. You've not visited the Wilsons or the Millwards.'
'The walk to their homes is too far for Arthur,' Mrs Graham replied. 'I only leave him with my servant when I go to church.'
'Why? Is he a naughty boy?' my mother asked.
'No,' Mrs Graham said. 'Arthur is a very good child. But he's very dear to me. I am his only friend. We don't like to be separated.'
'But that is foolish, Mrs Graham,' my mother said. 'You're spoiling the child. It's not good for him if you are always with him. He must learn to be independent.'
'You're wrong.' Mrs Graham said quietly. 'My son needs me. I show him how to behave well. And he is safe with me. He knows this and he trusts me.'
I smiled. Not many people told my mother that she was wrong. Little Arthur was looking at Sancho, who was lying beside me. I smiled and the little boy came nearer. He put his arms around the dog's neck.
'I am reading a book about farming. Would you like to see it, Arthur?' I asked. 'It has some pictures of animals in it. Come and look at them.'
'No, Arthur,' his mother said. 'Mr Markham wants to read.'
'He's no trouble,' I said. 'Let him stay.'
'Yes, please, Mama,' Arthur said. 'I'll be good.'
'We're having a small party here on Monday evening,' my mother said to Mrs Graham, 'I hope that you'll come. You'll meet your neighbors. Mr Lawrence, your landlord, will be here. Bring your little boy.'
'Thank you, but I never go to parties,' Mrs Graham replied. 'And the evenings are too cold and dark for Arthur now. Perhaps we will visit you again in the spring.'
Rose offered our guests cake and wine. Mrs Graham took some cake for Arthur and herself, but she would not drink any wine. Arthur turned away and began to cry.
'Arthur hates the taste and smell of wine,' Mrs Graham explained. 'I give him wine when he is ill, so now he hates it. I am teaching my son an important lesson. Wine and spirits can be very harmful. Alcohol can destroy people. I want my son to hate strong drink all his life.'
'Then other men will laugh at him,' I said.
Mrs Graham stood up and held her son's hand. 'You'll never change my mind about this, Mr Markham,' she replied.
'Women who don't listen never change their minds,' I said. Mrs Graham smiled coldly and walked towards the door.
'Mama, you haven't shaken hands with Mr Markham,' Arthur said quietly. Mrs Graham laughed, held out her hand towards me and said goodbye.
Mrs Graham did not come to our evening party. My mother told our guests about the young woman's hatred of wine.
They all laughed except Mr Lawrence, the owner of Wildfell Hall. He was sitting beside Jane Wilson. They had been talking to each other all evening.
'Your tenant is a strange person, Mr Lawrence,' said my mother. 'Tell us what you know about her.'
'I know nothing, Mrs Markham,' he said. 'Mrs Graham is my tenant, that is all. I have nothing to say about her.'
Jane Wilson and Eliza Millward were happy to talk about someone who they did not know. They made jokes about Mrs Graham.
Later, Lawrence came and spoke to me.
'You've met Mrs Graham,' he said. 'Do you like her?'
'She's an interesting woman who has some unusual ideas.' Lawrence smiled, but he did not reply.
When our guests were leaving, I helped Eliza to put on her coat. I put my hand on her face and kissed her. I thought that no one had seen this. But I was wrong. My mother saw me kiss Eliza.
'Please be careful, Gilbert,' she said when all our guests had left. 'Eliza is a silly girl - I don't want you to marry her!' I laughed. 'I have no plans to marry anyone, mother,' I said. 'You take care of me too well!'
مشارکت کنندگان در این صفحه
تا کنون فردی در بازسازی این صفحه مشارکت نداشته است.
🖊 شما نیز می‌توانید برای مشارکت در ترجمه‌ی این صفحه یا اصلاح متن انگلیسی، به این لینک مراجعه بفرمایید.