سرفصل های مهم
فصل 05
توضیح مختصر
زمان مطالعه

14 دقیقه

سطح

ساده
دانلود اپلیکیشن «زیبوک»
این فصل را می‌توانید به بهترین شکل و با امکانات عالی در اپلیکیشن «زیبوک» بخوانید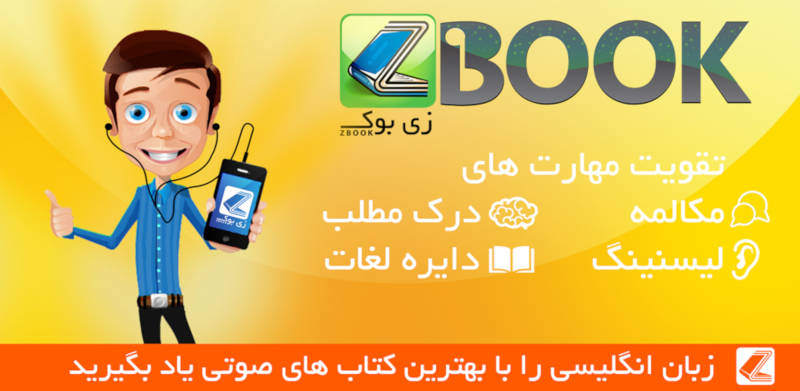 متن انگلیسی فصل
CHAPTER FIVE
First Love
1st June 1821
Many things have happened to me in the last few months.
I will write about them in my diary. Then perhaps I will be able to think more clearly. I am writing this in Staningley House, my aunt and uncle's home in the country. I have just returned from my first season in London. It was very exciting, but my life here is very dull. I do not enjoy walking. Neither am I interested in music or books. When I draw or paint, the subject is always the same. Every picture is of Mr Arthur Huntingdon. I love his handsome, smiling face, blue eyes and thick, red hair! I hide these pictures from my aunt. She does not approve of Mr Huntingdon. She thinks that his character may be bad.
'That young man is too wild and careless,' she said to me. 'He will certainly not be a good husband!'
My aunt had chosen Mr Boarham to be my husband, but I hate him. He is old and very dull. Mr Boarham proposed marriage to me. But I told him that I would never marry him. That same evening, I met Mr Huntingdon for the first time. Mr Huntingdon and I danced together all the evening.
Next morning, Mr Huntingdon came to speak to my uncle. And he came to the house several times after that.
'It's you that he comes to see, not me,' my uncle said, laughing. 'Do you want to marry Huntingdon, Helen? Do you want to be Mrs Huntingdon? Arthur is good-looking and he has plenty of money.'
'I'm not sure about Mr Huntingdon's character,' my aunt said. 'I'm not sure if that young man is a good or a bad person. And Helen always wants to do things which please her. She's only eighteen. She needs a husband who is older. She needs someone who will control her.'
'I like to laugh and be happy,' I replied, 'I want to enjoy life. I want a husband who I can love, and who loves me.' The next day, we went to a dinner party at The Grove - the home of Mr Wilmot. Mr Wilmot's beautiful niece, Annabella, and her cousin, Milicent Hargrave, were guests at the dinner party. Mr Huntingdon was a guest too. I did not sit next to Mr Huntingdon at dinner. But later, he came and stood beside me. He held my hand and told me that he loved me. My aunt saw him do this and she was very angry.
A few days after the dinner party, my aunt, uncle and I left London. We returned here, to Staningley House.
1st September 1821
My uncle has invited some friends to stay at Staningley House. And Mr Huntingdon is one of the guests! Annabella Wilmot and Milicent Hargrave are guests too.
This evening, Mr Huntingdon looked at my drawings. He picked one up and said, 'This is the best of them.'
I had drawn his face on the back of one of my pictures. He laughed and put the drawing in his pocket. Then he went to talk to Annabella. I watched them as they sat together.
Later, when I was alone, Mr Huntingdon came and held my hand.
'Helen! Do you love me or hate me?' he asked, laughing. 'At this moment, I hate you!' I said.
'No, you hate Annabella Wilmot. You're jealous of her!'
'No, I am not!' I said. And I pulled my hand away.
'Well, good night, sweet girl,' he said. Then he put his arm around my neck and kissed me.
22nd September 1821
Several weeks have passed. I have been too unhappy to write in my diary. But something important happened tonight. I must write it down.
After dinner, Annabella Wilmot played the piano and sang. She sings beautifully. Mr Huntingdon stood by the piano and took no notice of me at all. After about an hour, I went to the library. I wanted to be alone. I sat by the fire and I began to cry. Then Mr Huntingdon came into the room.
'Helen, what is the matter?' he said. 'Why are you crying?'
I could not reply.
'Please answer me, Helen,' he said. As he spoke, he knelt down by my chair and held my hand. But I pulled it away.
'I'm not crying because of you, Mr Huntingdon,' I said.
'Now that isn't true,' he said. 'You're crying because I spent time with Miss Wilmot. I've hurt you and I'm sorry.'
He moved closer to me and looked into my eyes. 'Now I'll tell you my secret,' he said. 'My dear, sweet girl - I love you. I can't live without you. Say that you'll be my wife!'
'I can't say "yes" to your proposal,' I replied. 'My uncle and aunt are my guardians. They have to give their permission. But my aunt doesn't approve of you, Mr Huntingdon!'
'But you love me, Helen!' he said. 'Tell me that you love me!'
'You know that I do,' I replied.
Then he held me in his arms and kissed me. At that moment, the door opened and my aunt came into the room.
Mr Huntingdon stood up immediately and smiled at her.
'Mrs Maxwell!' he said. 'I've asked your sweet niece to be my wife. She says that I must speak to you and Mr Maxwell. I want to marry Helen! Please say that I can.'
'We'll talk about this tomorrow,' my aunt said coldly.
When Mr Huntingdon had gone, she looked at me sadly.
'Please don't be angry, aunt!' I said.
'I'm not angry, Helen. But I am surprised,' she said. 'You were alone with Mr Huntingdon. You let him kiss you. You shouldn't have done that!'
'But aunt, I wanted him to kiss me!' I cried. 'I love him!'
24th September 1821
I felt very, very happy when I woke up this morning. It was a beautiful day and I went out into the garden. Mr Huntingdon found me there.
'My sweetest love. My own dear Helen,' he whispered. He put his arm around me and kissed me.
'I'm not yours yet,' I said. 'My aunt doesn't like you.'
'I'm not a rich man,' he replied. 'But I have enough money to marry.'
'My aunt doesn't care about money,' I said. 'But she wants me to marry a good man.'
'A good man?' he said. 'Well, I can be good. It's Sunday today. I'll go to church. That will please you and your aunt!'
'Then you'll be going to church for the wrong reason,' I said. 'You mustn't go to church to please me and my aunt. You should go because you want to pray to God. We must go back into the house now, Mr Huntingdon.'
'Please, call me Arthur,' he said, as he kissed me.
Later, Arthur went to speak to my uncle. My aunt spoke to me. She had nothing good to say about Mr Huntingdon.
'He's wild and careless,' she said. 'His character isn't good. He drinks and gambles. He spends too much money. He has bad friends too. He'll not be a good husband, Helen.'
'I'll change him!' I cried. 'With my love, he'll be a better man!'
My aunt laughed. 'Helen, many women try to change their husband's 'behaviour,' she said. 'Not many succeed. You've made a bad choice. Please think carefully about this.' My uncle has now said that I can marry Arthur! My uncle likes him, so he has given his permission. Soon I shall be Mrs Arthur Huntingdon. I am the happiest girl in the world!
1st October 1821
Arthur and I are going to be married at Christmas. Annabella Wilmot and Milicent Hargrave will be my bridesmaids'.
'Mr Huntingdon is very handsome,' Annabella said. 'But I like his friend, Lord Lowborough. I plan to marry him. He's rich and he has a title - he's a nobleman. When I marry Lord Lowborough, I'll be Lady Lowborough!'
'Helen, I hoped that you would marry my brother, Walter,' Milicent said. 'He's a better man than Arthur Huntingdon.'
'That is your opinion,' I said gently. 'I've chosen Arthur and I'm very happy.'
5th October 1821
Yes, I am happy. But my Arthur is not perfect. He has told me things about himself that I do not like. I love him, but his faults trouble me.
Arthur and I went riding today and Lord Lowborough and Annabella came with us. After a few minutes, they rode away from us. Arthur looked at them and smiled. Then he turned to me.
'They'll be married soon and they'll both regret it,' he said. 'Lowborough thinks that Annabella will be a good wife. But she wants to be Lady Lowborough, that is all.'
'Does Lord Lowborough love Annabella?' I asked.
'Perhaps. But he won't be a good husband,' Arthur said. 'Lowborough drinks too much and he was a gambler too. He's stopped gambling now, but he drinks more than ever!'
'Arthur, that is terrible!' I said. 'Drink can destroy a man.'
'All men drink,' said Arthur, laughing. 'Once, Lowborough tried to stop drinking, but he failed. I made sure of that.'
I was shocked. 'What do you mean?' I asked.
'Lowborough has been my friend for many years,' Arthur replied. 'When we're in London, we gamble and drink together. A few years ago, Lowborough began to drink and gamble a lot. One day he said, "I won't gamble again. I cannot gamble again. I've lost almost all my money." He became very bad company and his friends were not happy. "Lowborough," I told him, "drink a little wine. You're spoiling our enjoyment."
'So Lowborough started to drink again,' Arthur went on. 'Soon he was drinking more and more. Now he's decided to marry. He thinks that Annabella's love will save him. He's a fool! She only cares about his title and his money. She told me this herself.'
'You must warn Lord Lowborough,' I said. 'He's your friend.'
Arthur laughed loudly. 'No, Helen, that would break his heart,' he said. And he laughed again.
'Mr Huntingdon,' I said coldly. 'You shouldn't laugh at your friend.'
'My dear Helen, I'm not laughing at Lowborough. I'm laughing at you,' Arthur replied. 'You're too serious, my love.' I was very angry and I did not speak until we reached the house.
'Forgive me, sweet Helen,' Arthur whispered to me. 'Then don't laugh at your friend's unhappiness,' I replied. 'I'll never do it again,' he said and he kissed my hand. But Arthur's story had made me unhappy. I felt upset for the rest of the day.
13th October 1821
Arthur and his friends have all gone. I shall not see my love again for ten weeks. He has promised to write and the time will soon pass. Then we will be together - forever! I pray that our lives will be happy!
مشارکت کنندگان در این صفحه
تا کنون فردی در بازسازی این صفحه مشارکت نداشته است.
🖊 شما نیز می‌توانید برای مشارکت در ترجمه‌ی این صفحه یا اصلاح متن انگلیسی، به این لینک مراجعه بفرمایید.