سرفصل های مهم
فصل 13
توضیح مختصر
زمان مطالعه

11 دقیقه

سطح

متوسط
دانلود اپلیکیشن «زیبوک»
این فصل را می‌توانید به بهترین شکل و با امکانات عالی در اپلیکیشن «زیبوک» بخوانید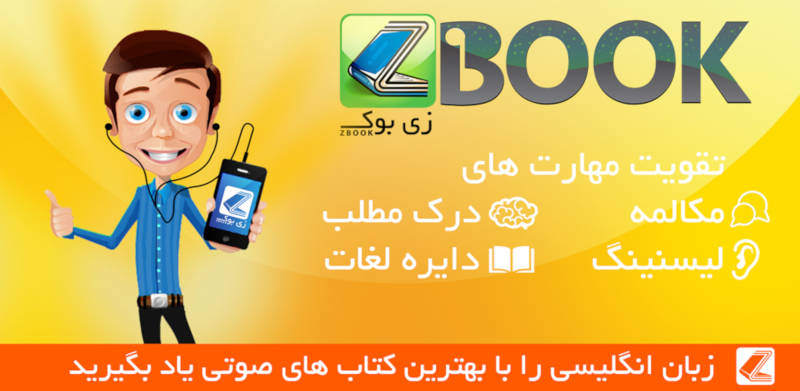 متن انگلیسی فصل
CHAPTER THIRTEEN
My Dearest Helen
It was a cold afternoon in December. Snow had fallen on the hard ground and everything was white.
I had taken a message from my mother to Mr Millward at the vicarage. As I was leaving the Millwards' home, Miss Eliza came into the hallway. She was wearing a hat, a warm coat and boots.
'I'm going to visit your sister, Mr Markham,' she said. 'I'll walk to Linden-Car with you.'
I bowed politely but I did not reply.
'I hope that Rose is at home,' Eliza went on. 'I've some news for her. I hope that she hasn't heard it already.'
'What news is that?' I asked.
'Mr Lawrence has left Woodford House,' Eliza said. 'He's gone to see his sister. Didn't he tell you? Mrs Graham - er - Mrs Huntingdon is-'
'What has happened to her?' I asked quickly.
Eliza began to laugh. 'Oh, your face has become quite red, Mr Markham!' she said. 'So you haven't forgotten Mrs Huntingdon? Well, she's going to be married next Thursday!'
'That is not true, Miss Eliza!' I said quickly.
'I'm not a liar!' she replied. 'My servant told me about Mrs Huntingdon's marriage. Mr Lawrence has gone to Grassdale for the wedding. Now… what was the name of Mrs Huntingdon's gentleman? I forget.'
'Was it Hargrave?' I asked.
'Yes, that is the name,' she said.
'It's impossible!' I said angrily and Eliza began to laugh more loudly.
'Oh, Mr Markham!' she cried. 'Were you planning to marry Mrs Huntingdon yourself? I'm afraid that you've missed your chance! But perhaps she said "no" when you asked her. Does Rose know about your feelings? What does your mother say?'
'Miss Eliza, I don't like people who laugh at me,' I said angrily. 'You can finish your walk alone.'
I did not say another word. I ran to Woodford House. I now knew how I felt about Helen. I loved her! But I was going to lose her! I could not let this happen.
A servant at Woodford House told me that Lawrence had gone to Grassdale. Was Eliza's news true! What could I do?
I made a decision. In the morning, I would take a coach to Grassdale. I would try to stop the wedding. Helen disliked Mr Hargrave - she had said this in her diary. She must not marry him. She must marry me! I hurried home and told Rose and my mother that I was going away.
That night, a lot of snow fell. The journey took a long time because the horses had to pull the coach through the thick snow. It was Thursday morning when we reached the nearest town to Grassdale. I got out of the coach and asked the way to the village. I was tired, but I started to walk there at once.
I reached the little church at Grassdale at last. There were several carriages outside the small building. A crowd of excited people was standing by the church door. As I pushed through the crowd, someone shouted: 'They're coming out!'
I was too late! The bride and bridegroom came out of the church. Everyone, except me, shouted their good wishes.
The bride had a veil over her face, but I could see her hair. It was blonde, not dark. She was not my Helen!
I looked at the bridegroom. It was Frederick Lawrence! He looked at me and shouted in surprise.
'Hello, Markham!' he cried. 'I'm glad that you came.'
He turned to the pretty girl by his side and she lifted her veil.
'Esther, this is my friend, Gilbert Markham,' he said. 'Markham, this is my bride, Mrs Lawrence. She was Miss Esther Hargrave.'
I bowed to the bride and shook Lawrence's hand happily. 'Why didn't you tell me about this?' I said.
'I did tell you. I wrote you a letter,' he replied.
'I didn't receive it,' I said.
'Then why…?' he began, but I shook my head. This was not the time to tell him the truth. Very soon, the bride and bridegroom got into their carriage and drove away.
Grassdale Manor stood just outside the village. It was a fine house, with pleasant gardens. I did not expect Helen to be there and I was right. A servant told me that Mrs Huntingdon was with her aunt at Staningley.
'Then I must go to Staningley,' I said to myself.
I walked slowly back to the town. I was very tired now. At an inn, I asked about a coach to take me near to Staningley. A coach was going there early the next day.
I slept well at the inn that night. After a good breakfast, I was ready for my journey.
It was a bright, cold day. There had been no more snow and the journey was fast and pleasant. As we came near to Staningley, the other passengers began to gossip.
'All this land belonged to old Mr Maxwell,' one passenger said. 'Now he's dead, and his niece owns all of his property.'
'All of it?' another passenger asked.
'Yes. Staningley Hall and all the land around it. It's a very fine house. Maxwell's niece is a young widow. And I hear that she's good-looking. She won't be a widow for long!'
They were talking about Helen! So she was a very rich woman. What chance did I have?
We were driving along by Maxwell's home now. The coach stopped.
'Staningley Hall!' the driver shouted.
I picked up my bag and got out of the coach. I stood in front of the gates of Staningley Hall and looked at the large house and its beautiful gardens. All my hopes and dreams were disappearing. I could not ask Helen to marry me. She was rich and I was a simple farmer.
'Goodbye my dear Helen, goodbye,' I said.
At that moment, a carriage drove along the road towards me. Suddenly, I heard a voice that I recognized.
'Mama, Mama, here's Mr Markham!' It was young Arthur Huntingdon.
And then I heard the voice that I loved so much.
'Oh, aunt, it's Mr Markham!' Helen cried. 'Driver! Stop the carriage!'
A hand wearing a black glove came out of the carriage window. It was my dear Helen's hand! For a moment, I held it tightly in my own.
'Were you coming to see us?' Helen asked quietly. 'Or were you only passing by?'
'I… I was coming to see the house,' I said.
'The house,' she said sadly. 'Do you want to come in?'
'Of course I do,' I replied.
Arthur had jumped out of the carriage. He ran towards me, smiling happily.
'Don't you think that I have grown, sir?' he said.
I looked at the handsome boy and I smiled too.
'Yes. You're much taller,' I said.
'Arthur, bring Mr Markham into the house,' Helen said.
Then the carriage drove on through the gates. Arthur walked with me towards the house, talking all the time.
When we entered at the house, Helen and her aunt were in the sitting-room. Helen looked more beautiful than ever. I bowed to Mrs Maxwell, before she left the room.
Helen looked at me sadly.
'How are you all at Linden-Car?' she asked softly. 'Has anything changed? Is anyone married? Or is anyone going to be married?'
'Nothing has changed,' I said quietly. 'I haven't changed at all. But I was afraid that you'd forgotten me.'
Helen asked Arthur to go and get a book from another room. We were alone for the first time. I did not speak.
'Gilbert, what's the matter with you?' Helen asked quickly. 'You have changed.'
'No, I haven't,' I replied. 'But things are different now. You're a rich woman, Helen. I'm a farmer… as I was before.'
'But what about your feelings? Have they changed?' she cried.
'My feelings are the same,' I said. 'It's wrong to talk about them now. I must go.'
'In the past, it was wrong to talk about our feelings,' Helen replied. 'But it isn't wrong now. Gilbert, if you really want me, you must take everything that I have too. I am yours, if you want me. Do you want me?'
'Of course I do!' I cried. 'Dearest Helen! I want you now and forever.' I put my arms around her and held her.
Then she moved away and stood by the window.
'We can't marry immediately,' Helen said quietly. 'My aunt doesn't know you. Perhaps in a year-'
'I cannot wait a year, dearest Helen!' I cried. 'It's winter now. You don't want your second wedding to be in the winter too. Let's get married in the spring!'
'No, Gilbert,' she said. 'That is too soon. Next autumn, perhaps.'
'Let's marry in the summer,' I said.
'Very well. We'll marry at the end of summer. You must he happy with that.'
'This is how happy I am!' I said. And I pulled Helen into my arms and kissed her.
A few minutes later, Arthur came back into the room and I kissed him too. He was my son now, as well as Helen's.
I ate lunch at Staningley Hall and I talked to Mrs Maxwell. Helen's aunt and I were soon friends.
In the evening, I returned home to Linden-Car and told my mother and Rose the news. At first they were surprised. But before our wedding day, they had begun to love Helen too.
Helen and I were married on a beautiful day in August. Helen, Arthur and I made our home at Staningley. Mrs Maxwell lived with us, until her death.
Helen and I are very happy. We have children of our own now and Arthur is becoming a fine young man. Unhappy times are behind us. We hope for many more happy years together.
مشارکت کنندگان در این صفحه
تا کنون فردی در بازسازی این صفحه مشارکت نداشته است.
🖊 شما نیز می‌توانید برای مشارکت در ترجمه‌ی این صفحه یا اصلاح متن انگلیسی، به این لینک مراجعه بفرمایید.