سرفصل های مهم
فصل 03
توضیح مختصر
زمان مطالعه

9 دقیقه

سطح

متوسط
دانلود اپلیکیشن «زیبوک»
این فصل را می‌توانید به بهترین شکل و با امکانات عالی در اپلیکیشن «زیبوک» بخوانید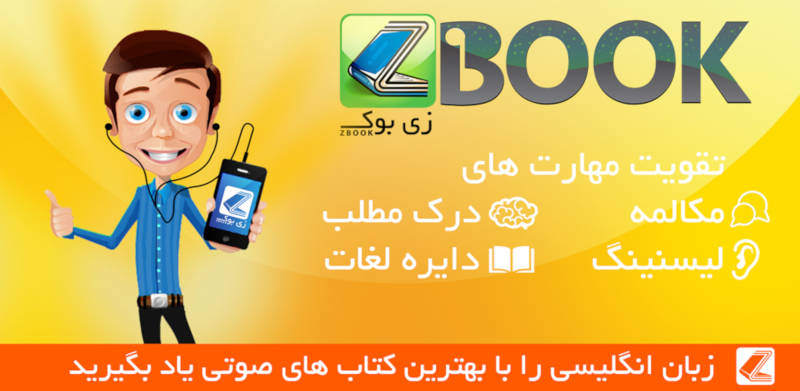 متن انگلیسی فصل
CHAPTER THREE
Scandal
Six weeks passed. It was June and the weather was very good. I was working hard on my farm. I was also falling in love with Mrs Graham, but I dared not tell her this.
When we met, we talked about poetry, music and art. But I never talked about love. Sometimes I gave Mrs Graham books, because she had very few books of her own. At the beginning of June, I had given Arthur a little puppy and a reading book. Mrs Graham had also accepted some plants for her garden.
One morning, a book of poetry arrived from London for me. I had bought the book because Mrs Graham wanted to read it. I decided to take the book to her that afternoon. I also took a blue collar for Arthur's young dog.
The boy and his mother were in the garden when I reached Wildfell Hall. I gave Arthur the collar and asked his mother about her picture of the sea.
'Is it finished yet?' I asked. 'I'd very much like to see it.'
'It is finished,' Mrs Graham replied with a smile. 'Please come inside and look at it. I'd like your opinion.'
The picture was very beautiful. When I looked at it, I remembered that happy day by the sea. I took the book of poetry out of my pocket.
'Mrs Graham,' I said quietly, 'you wanted to read this book. Please accept it as a gift.'
'I'm sorry, Mr Markham,' she said. 'I can't accept a gift from you. Tell me the price of the book. I'll pay you for it.'
'Why can't you accept a gift from me?' I asked angrily. 'You're very kind, but it's impossible,' Mrs Graham said. She took some money out of her purse and I told her the price of the book. I spoke as politely as I could.
'You feel angry and disappointed, Mr Markham,' she said. 'I am sorry. Please understand that.'
'I understand you very well,' I replied. 'You think that I'll want something from you. But I won't. I expect nothing from you.'
'Then I'll take the book,' she said and smiled. 'But please remember this! You'll get nothing from me!'
'Very well,' I said. I held her hand. I wanted to kiss those soft, white fingers, but I dared not.
I was soon on my way home. My mind and heart were burning with love. I could think of nothing and no one but the tenant of Wildfell Hall!
The next day, Eliza and Mary Millward came to see my sister and me. Eliza was very excited.
'Oh, Mr Markham!' she said. 'What is your opinion on the scandal about Mrs Graham? It's a shocking story, isn't it? Everyone in the neighborhood is talking about it.'
'What do you mean? What story?' I asked in surprise.
My sister looked surprised too.
'I haven't heard any scandal about Mrs Graham,' she said. 'Tell us what you mean, Eliza.'
'I won't believe anything bad about Mrs Graham,' Mary Millward said quickly. 'You must be careful, Eliza. The story may not be true.'
Eliza looked at me sadly. 'Well,' she replied, 'I hope that Mrs Graham's friends will believe the truth about her.'
I said nothing, but I was angry with Eliza.
A few days later, my mother invited our neighbors to Linden-Car for dinner. Mrs Graham was there and I was delighted to see her. Before dinner, we all sat together in the sitting-room.
Mr Lawrence had been invited. He arrived late and bowed to everyone, including Mrs Graham. Then he sat down, between my mother and Rose.
'He hides his feelings well,' Eliza said to me quietly. 'What do you mean? Who? What feelings?' I asked.
'You know what I mean,' Eliza replied, unpleasantly.
'No, I don't,' I said. 'Tell me.'
'I shall make you angry if I repeat the stories,' she said. 'I'm angry now,' I replied sharply. 'You've said enough.' Eliza stood up, walked to the window, and took out her handkerchief. She was crying, but I took no notice.
We all went into the dining-room and sat down at the long table. I was sitting next to Eliza. As my sister Rose sat down, Jane Wilson whispered, 'Please let me sit in your seat, Miss Markham. I don't wish to sit next to Mrs Graham, here or anywhere else.'
'What do you mean, Miss Wilson?' I asked quietly. 'Mrs Graham is my mother's guest and so are you.'
'I'm very surprised that your mother has invited Mrs Graham,' Jane Wilson said coldly. 'Everyone knows that Mrs Graham has a bad character'
'I don't know it,' I said. 'Tell me what you mean.'
Jane Wilson was silent for a moment and then she went on. 'Can you tell me who her husband was?' she whispered. 'Is Mrs Graham a widow, or not?'
'I have another question,' said Eliza. 'Who is Arthur's father? The boy looks very like…'
'Like whom?' Jane said. 'Please be careful, Miss Eliza. I suppose that you mean Mr Lawrence, but you dare not say so. Mr Lawrence is a gentleman and he is my friend.'
Mrs Graham said nothing, but I knew she had heard everything.
After dinner, I went outside into the garden. I wanted to get away from Jane and Eliza. I did not want to hear any more of their unpleasant stories. I found a seat in a quiet place. The seat was almost covered with flowers. I sat down and thought about the beautiful tenant of Wildfell Hall.
Suddenly I heard voices. Everyone had come out of the house and they were walking in the garden. I hoped that no one would find me. But a few seconds later, I saw someone coming down the path. It was Mrs Graham! Why was she alone? Were our other guests refusing to speak to her? I stood up as she came towards me.
'I'm sorry, Mr Markham,' Mrs Graham said. 'You want to be alone. I'll leave.'
'No, please sit down,' I said. 'You are alone too.'
'That is my choice,' Mrs Graham replied with a smile. 'Sometimes I get tired of people who talk all the time.'
'Especially if they're talking about a scandal,' I said softly. 'People enjoy that more than anything.'
'Not all of them, I hope!' Mrs Graham said.
'Well, my mother and Rose don't enjoy gossip,' I said. 'And I don't enjoy it either.'
'Then you're a good companion for me,' she said.
'I hope that I might be more than a good companion,' I replied.
Mrs Graham did not answer. Instead, she began to talk about the beauty of the flowers around us.
'Sometimes, I wish that I wasn't an artist,' she said. 'Instead of enjoying the flowers, I'm always thinking about painting them.'
'Your paintings give your friends great pleasure,' I said.
'Well, I enjoy my work, so I'm lucky,' she replied, smiling. Then she said quickly, 'Someone is coming.'
'It's only Mr Lawrence and Miss Wilson,' I said.
Jane Wilson saw us. She smiled unkindly and said something to Lawrence. His face became very red and they both walked on.
'Perhaps the stories were true,' I thought. 'Does Lawrence also have strong feelings for Mrs Graham?' I was very angry.
Mrs Graham stood up. 'I must join your other guests now, Mr Markham,' she said. Then she walked away.
Later in the evening, our guests were ready to leave.
'Let me walk with you to Wildfell Hall, Mrs Graham,' I said.
'No, Mr Markham. I'll go alone,' Mrs Graham replied.
Lawrence smiled when he heard this conversation and I refused to say goodbye to him.
'What's the matter, Markham?' he asked. 'Are you angry with Mrs Graham? If you have any feelings of love for her - forget them! You're wasting your time.'
I was too angry to reply. Were all the stories true? Were Lawrence and his tenant lovers? Was Arthur Graham his son?
مشارکت کنندگان در این صفحه
تا کنون فردی در بازسازی این صفحه مشارکت نداشته است.
🖊 شما نیز می‌توانید برای مشارکت در ترجمه‌ی این صفحه یا اصلاح متن انگلیسی، به این لینک مراجعه بفرمایید.