سرفصل های مهم
فصل 09
توضیح مختصر
زمان مطالعه

15 دقیقه

سطح

ساده
دانلود اپلیکیشن «زیبوک»
این فصل را می‌توانید به بهترین شکل و با امکانات عالی در اپلیکیشن «زیبوک» بخوانید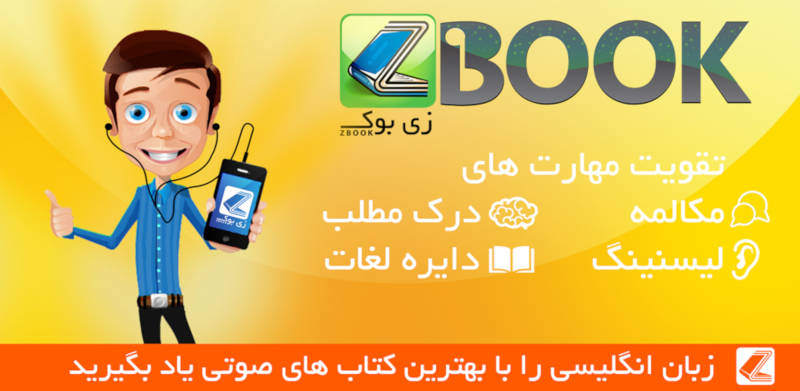 متن انگلیسی فصل
CHAPTER NINE
Decisions
20th December 1826
I have been married for five years. Five years of unhappiness is enough. I no longer love my husband - I hate him! I am going to leave Grassdale as soon as possible.
In September, the house was full of guests. This year, Walter Hargrave brought his mother, Mrs Hargrave, as well as his sister, Esther.
I spoke to Annabella when we were alone.
'Please be careful, Lady Lowborough,' I said. 'If you don't stay away from my husband, I'll tell your husband about your affair with Arthur. There'll be a scandal and you'll lose everything - your husband, your title and his money.'
But two weeks later, Lord Lowborough found out the truth for himself.
'Mrs Huntingdon, I must leave here tomorrow!' he said. 'I know why and I'm sorry,' I replied.
His face became very pale. 'Then you know…' he said. 'Yes. I've known for two years that my husband and your wife are lovers,' I said softly.
'Has my wife deceived me all that time?' he cried. 'Why didn't you tell me before, Mrs Huntingdon?'
'I'm sorry,' I said. 'But I couldn't speak about it.'
'So you're not happy about this?' he asked me.
'Happy?' I said. 'I've not been happy for a long time. But I'm calm now. One day, you'll be happier too.'
Lord Lowborough looked at me and smiled sadly.
'You're a brave woman,' he said. 'I'll take my wife away from here tomorrow. God help you, Mrs Huntingdon!'
'He will,' I said quietly and I went back to my guests.
In the morning, my husband got up early and said goodbye to the Lowboroughs.
'I'm sorry that you're leaving,' he said, laughing. 'I would never end a friendship with an old friend because of my wife! Lowborough, you can have my wife, if you want her! You might like her better than your own!'
I never saw Lord Lowborough and his wife again. Several months later, they separated. Annabella's second child, a girl, has blue eyes and red hair. Lord Lowborough cannot be her father. But he loves the little girl and takes care of her.
A few days after Lord and Lady Lowborough left Grassdale, the other ladies went home. From that day, Arthur and his friends drank, shouted and quarrelled all the time.
The nights were terrible. Arthur kept our son with him every evening. He taught little Arthur to drink wine and curse. I could not stop this. I did not care how my husband behaved towards me. But I could not let him destroy our son's life. I had to take little Arthur away. But where could we go? How would we live? I began to make a plan.
My family - my aunt and uncle, and my brother Frederick - did not know the truth about Arthur Huntingdon. They did not know that he was a bad husband and that he drank. I could not tell them the truth. But Rachel knew everything. She was my only friend and she promised to help me.
I needed to earn money. So I decided to paint pictures and sell them. I put my paints and my easel in the library and started work immediately.
One morning, Mr Hargrave came into the library.
'Your guests haven't seen much of you, Mrs Huntingdon,' he said. 'I guess that you hate us all. I'll be leaving this week. I don't know how long the others will stay.
'Your husband doesn't respect you,' Mr Hargrave went on. 'He wishes that he could get rid of you.'
'Then he'll have his wish soon,' I said quietly.
'Are you leaving your husband and your home?' Mr Hargrave asked me quickly. 'What about your son? Huntingdon won't let him go.'
'Arthur won't know that my son is coming with me,' I said. 'I've made my plans carefully.'
Mr Hargrave moved closer to me and smiled.
'Then I must be part of those plans, Mrs Huntingdon!' he cried. 'I love you and I'll take care of you. You can't live without me!'
Suddenly, Mr Hargrave got down onto his knees and held my hands. I was shocked. 'Let me go!' I cried.
At that moment, Ralph Hattersley was walking outside in the garden. As he went past the library, he looked through the window. He saw Hargrave - his wife's brother - kneeling by my feet and holding my hands.
'Hattersley will tell your husband that he has seen us together,' Mr Hargrave said happily. 'No one will respect you now. You must let me help you!'
I pulled my hands away and stepped back. 'No, Mr Hargrave!' I cried.
'You're a good and beautiful woman and I adore you!' he said. 'You are mine. Hold me in your arms!'
'Never!' I cried. I picked up a knife from my paint box and held it in front of me. 'Keep away, Mr Hargrave! I don't like you. If my husband was dead, I wouldn't marry you. Do you understand?'
Walter Hargrave's face was white with anger.
'Your husband said that you're a hard, cold-hearted woman,' he said. 'He was right.'
Suddenly, the door opened and my husband ran into the room. Ralph Hattersley was following him.
'You're a wicked woman!' Arthur shouted. 'You say that Annabella is bad, but you're worse than she is! You're having a secret affair with Hargrave. I curse you and all women who tell lies!'
'I've done nothing wrong,' I cried. I pointed to Walter Hargrave. 'Tell my husband the truth,' I said to him. 'You asked me to go away with you. Did I agree, or not?'
'You did not,' he replied.
My husband began to shout and curse. Then he walked out of the library. We followed him into the hallway.
'You have a good wife, Huntingdon,' Hattersley said. 'She's too good for you.'
I went back into the library and locked the door.
The next day, Mr Hargrave left Grassdale. I have not seen him since, and I thank God.
My husband's other friends stayed for another three weeks. I painted every day and I kept my son near me always.
10th January 1827
Arthur was in my sitting-room when I was writing this. He was drunk and I thought that he had fallen asleep on the sofa. But suddenly he stood up and took my diary.
'This looks interesting,' he said. 'I'll read it later.'
As he threw the diary onto my desk, Arthur saw my keys and picked them up.
'Ah!' he said. 'Let's go downstairs to the room that you lock so carefully. Let's both go to the library, my dear.'
Arthur pulled me down the stairs and into the hallway. He unlocked the library door and went inside.
Immediately, he saw my paints and the easel with a painting on it.
'Well, it's an artist's studio, not a library now,' he said, with a smile. 'But not for much longer.'
He threw all my painting things into the fireplace. Soon my pencils, brushes, paints and canvasses were all burning. Then he called for a servant. 'Take away this easel and the picture on it!' my husband said. 'Throw them away. My wife will not paint again.'
Arthur did not know about my finished pictures. I had sold several paintings and I had hidden others in a cupboard.
He laughed. Then he picked up my keys and said, 'Now I'm going to look in your rooms upstairs.'
He returned half-an-hour later.
'How angry you look!' he said. 'Your eyes shine like a cat's. Here are your keys. I've taken the money and jewels from your room. You were going to run away and make money by painting. That will never happen now! You're my wife. I'll never let you go.'
Then Arthur walked out of the library. I went back upstairs to my sitting-room. He had forgotten about my diary. I picked it up and took it to my bedroom.
Please, God! Help me! I am a prisoner in this house now.
20th March 1827
It is spring again and Arthur has gone away. He left Grassdale early in February. I have used the time well.
My husband had taught my son to like alcohol. Now when little Arthur drinks wine, I add bitter medicine. This makes him feel ill. Soon, my son will hate all strong drink.
I have made another plan. I will go and live in Wildfell Hall - the house where I was born. When my parents died, my brother Frederick and I went to live with my aunt and uncle in Staningley. Wildfell Hall has been empty for many years and it needs many repairs. I will ask my brother to repair a few rooms and I will live there with little Arthur and Rachel. The house is far away from Grassdale or London. My husband will not find me.
16th April 1827
Frederick came to stay here for two weeks. We enjoyed each other's company. Little Arthur pleased his uncle too.
'The boy looks like you, Frederick,' I said. 'I'm glad. I don't want him to look like his father.'
'Is your husband really so bad?' Frederick asked.
'He's wicked,' I replied, 'I must get away. I need your help.' Frederick listened carefully to my plan, 'I'll repair some rooms for you at Wildfell Hall,' he said, 'I hope that you don't leave Grassdale. But if you do, I'll help you.'
10th October 1827
Arthur returned home about three weeks ago. He has found a governess for little Arthur.
'You shouldn't teach children or be near them,' Arthur said to me. 'A governess named Miss Myers will be here next week. She'll teach my son and take care of him.'
When Miss Myers arrived, I did not like her. I am afraid that my husband likes her too much.
'Miss Myers is a bad woman,' Rachel told me. 'She wants to take your place, ma'am.'
'She can have my husband,' I replied. 'I'm leaving here forever.'
'I'll go with you, ma'am,' Rachel said. 'You and little Arthur need someone to take care of you. I won't stay in this wicked house when you've gone.'
12th October 1827
I have written to Frederick and my aunt. And I have written to Milicent Hattersley and Esther Hargrave. I have told them that I am leaving Grassdale. Only Frederick knows where Rachel, little Arthur and I will be living. With Rachel's help, everything is ready.
I went downstairs to the dining-room, but I could not eat my dinner. I was thinking about my secret journey. 'What's the matter with you now?' my husband asked, 'I'm not well,' I replied. 'I'm going to go to my room.'
'Go,' Arthur said. 'I can find someone to take your place.' I tried to sleep, but I could not. I wrote in this diary instead. Little Arthur was asleep when Rachel carried him downstairs. We left the house quietly.
In my new life, I shall be called 'Mrs Graham'. Graham was my mother's name before she married my father - Mr Lawrence. I dare not use my own name.
24th October 1827
I am free! The journey here to Wildfell Hall was long and very tiring, but we arrived at last.
Frederick has visited this house several times. But we must be careful. The people here do not know my real story. If anyone asks, we say this: 'I am Mrs Graham and I'm a widow. Frederick Lawrence is my landlord.' No one will know that he is my brother.
We have been here for two weeks now. Frederick has bought me everything that I need to start painting again. I must sell some paintings soon. We need the money.
My husband is trying to find me. But he does not want me, he wants my son. Frederick tells me that my husband has written to my aunt and uncle. They may believe his lies, but they cannot help him.
30th October 1827
My neighbors are kind, but they ask too many questions. My past life must remain a secret, or my son will be in danger. I am afraid to leave him alone.
3rd November 1827
I have visited my nearest neighbors - the Markhams of Linden-Car Farm. Mrs Markham is a widow. She has a son named Gilbert and a daughter named Rose. Gilbert Markham looks after the farm. Gilbert is a young man who
مشارکت کنندگان در این صفحه
تا کنون فردی در بازسازی این صفحه مشارکت نداشته است.
🖊 شما نیز می‌توانید برای مشارکت در ترجمه‌ی این صفحه یا اصلاح متن انگلیسی، به این لینک مراجعه بفرمایید.