سرفصل های مهم
فصل 07
توضیح مختصر
زمان مطالعه

12 دقیقه

سطح

ساده
دانلود اپلیکیشن «زیبوک»
این فصل را می‌توانید به بهترین شکل و با امکانات عالی در اپلیکیشن «زیبوک» بخوانید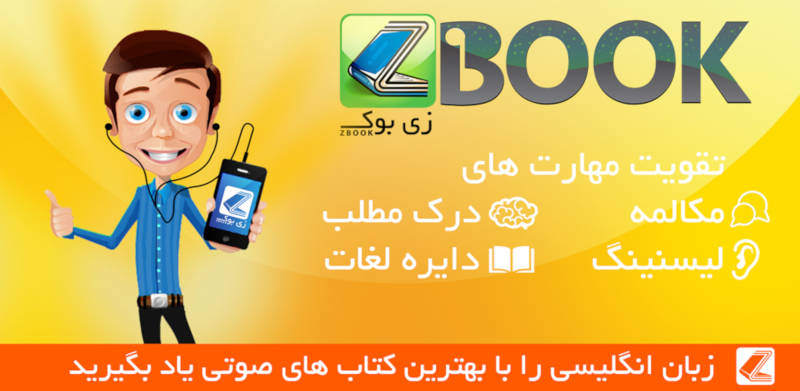 متن انگلیسی فصل
CHAPTER SEVEN
'I Shall Never Trust Him Again'
25th December 1823
A year has passed since I wrote in this diary. My little boy is one year old. He is well and his father loves him. Does my husband love me? I am not sure. But Arthur expects me to love him. He goes away and I must wait for him. When he is at home, I must please him. I must not complain.
Early in the spring of this year, Arthur went to London. He would not take me with him.
'Stay here, Helen. I'll only be away for a week, or two,' he said. 'That is a promise.'
It was a promise that he broke. Arthur was away for four months. I shall never trust him again.
But I did not complain about my husband's behaviour. I looked after my child. I drew and painted. And I waited.
The Hargraves live near to Grassdale. Esther Hargrave, Milicent's younger sister, has become my friend. Her brother, Walter, is my husband's friend. Sometimes Mr Hargrave comes to Grassdale with Esther. And sometimes he comes alone.
One day, I was playing with my baby in our garden. Suddenly I saw Walter Hargrave standing near us. How long had he been watching me and my child?
'I don't understand your husband, Mrs Huntingdon,' Hargrave said. He stood close to me and spoke sadly.
'What do you mean, Mr Hargrave?' I asked.
'Huntingdon spends too much time in London with his friends,' he replied. 'He should be here with you and his child.'
I said nothing. I distrust Mr Hargrave. I hope that my husband will come home soon.
A few days later, Arthur returned. He looked tired and ill. He was bad-tempered and he complained about everything. He complained that the servants were lazy and careless. He complained that the food was cooked badly. He became angry when his little son cried.
'What is the matter with you, Arthur?' I asked him.
'I'm ill!' he shouted. 'You should be caring for me, not that child! I have a terrible headache. Give me a glass of wine!'
'Wine has given you the headache,' I said.
'No, that isn't true,' he replied. 'My loving wife has given me this pain. I wish that I'd stayed in London! I can drink as much as I like in London! No one tells me what to do.'
Then he fell asleep and I left the room.
After several days, Arthur's temper improved and so did his health. I did everything to help him and make him happy.
20th March 1824
Arthur and I have been married for two years and three months. Every spring, he goes to London. He stays away for several months. I do not know what he does in the city. I do not know how much he drinks. When he comes back he is tired and ill. In the summer, he stays here - in Grassdale. Then his health slowly improves. In the autumn, he invites his friends to our home. He always invites Lord and Lady Lowborough and Ralph and Milicent Hattersley.
22nd September 1824
Our guests have been here for a week. I dislike Annabella, Lady Lowborough, very much. She has not behaved badly, but I do not trust her.
Every night after dinner, Arthur and his friends drink several bottles of wine. Ralph Hattersley and Arthur usually drink the most. Neither Milicent, nor I, can stop them.
7th October 1824
I think that Arthur is getting better. He has been drinking less and he is much more cheerful.
After dinner this evening, our guests were walking in the garden. It was a fine evening. As the sun went down, the shadows of the trees became longer and darker. I followed Arthur along the dark path and put my arms around him.
'God bless you, my darling!' he whispered and he kissed me. Then he looked more closely at me.
'Oh! Helen!' he said in surprise. 'What are you doing here? You'll get cold. Go back into the house!'
I laughed. 'I'm sorry that I frightened you,' I said.
As I ran back to the house, I saw Annabella coming along the path. Suddenly I felt terribly afraid. I stopped and hid in the shadows of the trees as she went past. Then I followed her.
I heard Arthur's voice. 'Is it really you, Annabella?' he said softly. 'Helen was here a few minutes earlier. I kissed her by mistake. But now, the right woman is in my arms. Kiss me, my dearest Annabella! I love only you!'
'Don't you love your wife at all?' she asked.
'No, not at all!' my husband said. 'I stopped loving her long ago. Kiss me again, my dearest!'
'One more kiss and then I must go,' Annabella said.
At last, she turned and walked back into the house. As she went past me, I saw a smile on her face.
I went into the house, but I could not talk to our guests. I was too upset. I called a servant.
'Please tell the guests that I'm not well,' I said.
Then I went into the library and sat alone, in the dark. I did not light the candles. I wanted darkness around me.
I decided to speak to Arthur that night. When I heard everyone going to their rooms, I opened the door.
As Arthur walked past the library, I called to him quietly. 'Helen!' he said. 'You look ill. What has happened?'
'You know what has happened,' I said quietly. 'You and Lady Lowborough have deceived me.'
'Who has been telling you lies?' he cried. 'Was it Rachel?'
'No,' I answered. 'I saw you and Annabella together, in the garden. And I heard what you said about me.'
'What are you going to do?' he asked, after a moment.
'I want to leave you, Arthur,' I said. 'I want to take our child with me.'
'No, I'll never let you go!' he replied.
'Then I'm your child's mother, but I'll not be your wife,' I said. 'I may forgive you, one day. But I no longer love you.' Then I turned away from him and went upstairs to my room.
Half an hour later, Rachel came to me. She had guessed what had happened.
'I know the truth about my marriage now,' I told her. 'I will stay in this house. But please, never speak to anyone about my pain and sadness.'
Rachel shook her head sadly and said nothing.
18th October 1824
The days have passed slowly. This evening, I was sitting with Milicent and Annabella in the library. I was trying to read, but Annabella talked all the time.
I took a piece of paper and wrote her this note: I know about you and my husband. We can no longer be friends.
Annabella's face became red when she read the message. She turned toward Milicent Hattersley.
'Milicent, I must speak to Helen alone,' she said. 'Would you leave us, please?'
When we were alone, Annabella held up the note. 'Who told you this?' she asked.
'No one told me,' I replied. 'I saw you in the garden with my husband.'
'Will you tell Lord Lowborough?' she asked.
'Perhaps,' I replied.
'I cannot… I will not stop meeting Arthur!' Annabella cried. 'Help us both! Don't speak to anyone about this!'
'I'll say nothing to your husband,' I said coldly. 'And I've nothing more to say to you.'
19th October 1824
When I went to the dining-room this morning, Annabella had already eaten her breakfast.
'This is the last day that I'll trouble you,' she said. 'I'm leaving Grassdale Manor.'
At that moment, Arthur came into the room. He walked over to her and held her hand.
'The last day!' he whispered.
They stood together for a moment. Then Annabella came over to me. She put her hand on my arm.
'Let me have him,' she said. 'I love him more than you.' Angrily, I pushed her away from me and Arthur laughed. I did not speak to either of them again that day.
20th October 1824
Before she left our house, Annabella spoke to me once more.
'You should thank me, Mrs Huntingdon,' she said. She smiled unpleasantly. 'I told your husband not to drink and he has obeyed me. Your bad temper makes him unhappy and then he drinks. Be kind to him.'
The angry expression on my face frightened her and she got into her carriage quickly. I hope that I never see her again!
20th December 1824
Arthur and I have been married for three years.
All our love has turned into hate. And now I want to leave Grassdale, but Arthur will not let me go.
'I'll hate to look at your pale, sad face,' Arthur said. 'But I don't want our neighbors to gossip. So you must stay here with me!'
Arthur has nothing to do and he is bored. He has started drinking again. I cannot stop him. When he is drunk, he shouts and curses me.
'Why didn't I marry Annabella?' he shouted one day. 'She writes to me and tells me that she loves me. She wants me, you don't.'
'I live with you, Annabella doesn't,' I said. 'Wine is making you fat and stupid. Does she know that?'
My husband likes to make me unhappy. He hurts me by spoiling our son. He gives the boy whatever he wants. Arthur knows that this makes me angry. My spoilt son hates me when I take these things away from him again. And he cries when I take him away from his father. Then I cry too.
مشارکت کنندگان در این صفحه
تا کنون فردی در بازسازی این صفحه مشارکت نداشته است.
🖊 شما نیز می‌توانید برای مشارکت در ترجمه‌ی این صفحه یا اصلاح متن انگلیسی، به این لینک مراجعه بفرمایید.