سرفصل های مهم
فصل 06
توضیح مختصر
زمان مطالعه

14 دقیقه

سطح

ساده
دانلود اپلیکیشن «زیبوک»
این فصل را می‌توانید به بهترین شکل و با امکانات عالی در اپلیکیشن «زیبوک» بخوانید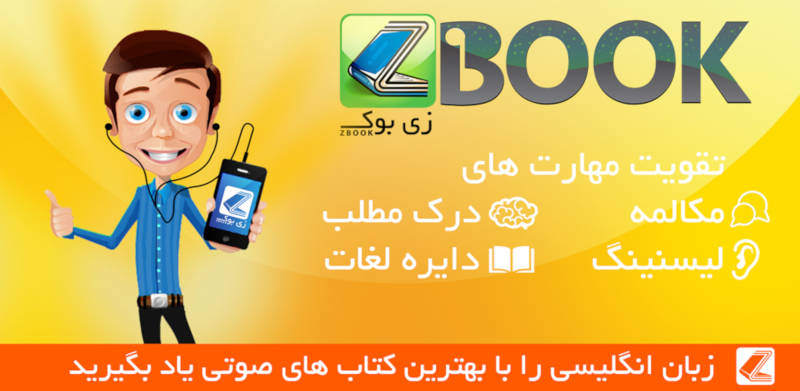 متن انگلیسی فصل
CHAPTER SIX
Wife and Mother
18th February 1822
I have not opened this diary for four months. Arthur has gone hunting today, so I have time to write.
I am now Arthur's wife. I am Mrs Arthur Huntingdon and our home is Grassdale Manor. Arthur and I have been married for two months. Am I sorry? No, my Arthur has many faults. But I will not think about this. He is my husband.
We were married at Christmas. In church, I promised to love my husband and obey his wishes. It is now my duty to love Arthur and take care of him. I love him and he loves me. But I do not believe that he cares about my thoughts and feelings. He does not ask my opinion about anything. And he is selfish. He only wants to do things which please him. He expects me to agree with him. And I do, because I love him.
After we were married, we went to France and Italy. I wanted to see Paris and Rome. But Arthur refused to take me to those beautiful cities.
'I want to take you home Helen,' Arthur said. 'You have a simple un spoilt beauty. I don't want that to change.'
Then he laughed. 'There are ladies in Paris and Rome who would be upset if they knew that I was married,' he said. 'They'd be jealous of you, Helen, and hate you too.'
So I did not complain and we came back to England. When I saw Grassdale Manor, my new home, I was very happy. Arthur was very kind and he did everything to please me. But soon, he made me unhappy again.
It was Sunday and we were returning home from church. 'Helen, you haven't pleased me today,' Arthur said. 'Why, what have I done?' I asked in surprise.
'Well, you're too serious. And sometimes you forget me. This morning, in church, you weren't thinking of me at all. You didn't look at me once. I don't want a saint for a wife.'
'Arthur, I love you,' I said. 'But you can't take God's place. When I'm in church, I think only of God. We have a life here on earth. But one day, we'll have a better life in heaven.'
'Well, for the moment, I'll enjoy my time on earth,' Arthur replied. 'I'm too young to die - and I don't want to. My heaven is here with you, my dear wife!'
15th March 1822
Arthur is bored. He is not bored with me, but he does not like our quiet life in the country. When the weather is good, he can walk, or ride his horse, or hunt. But the weather has been bad lately and he has had to stay inside the house.
Arthur dislikes reading and he hates to see me reading. He likes to tell me stories about the women that he has loved.
One day, we were sitting in the library. Outside, it was cold and rain was falling heavily.
'You're very lucky to be here with me, Helen,' he said. 'Many women would love to be in your place. Many women have wanted to marry me. Let me tell you about Lady-'
'Stop, Arthur, stop!' I cried. 'I don't want to hear stories about your other lovers. You're married now. I don't want to hear about other women!'
I began to cry.
'I like to see you angry!' Arthur said. 'You're jealous, aren't you! Let me kiss you and dry those tears.'
4th April 1822
We have had our first quarrel. Today, Arthur started talking about his affair with Lady Fairley - a married woman.
'Please don't speak about Lady Fairley again!' I said. 'I hate her. She's a wicked woman. She received her husband.'
Arthur laughed. 'But Lord Fairley was a stupid old man,' he said.
'Then why did she marry him?'
'For his money, of course,' Arthur replied. 'That is the usual reason. Don't worry, Helen. You're the one that I love now. I married you, didn't I?'
'And now I'm wishing that I hadn't married you,' I said.
'How beautiful you are when you are angry!' Arthur said. 'I don't believe you, my dear Helen. You don't really wish that you hadn't married me. If I believed that, I would be angry too. But I know that you belong to me. And you can't live without me.'
I did not answer. I walked past Arthur and went to my room and I locked the door.
At breakfast the next morning, Arthur came into the dining-room and tried to kiss me. I turned away and poured some coffee into his cup.
'Are you still angry with me, Helen?' Arthur asked. He put the cup to his lips. 'This coffee is cold,' he said.
'It's your fault,' I replied. 'You were late for breakfast.'
Arthur did not answer. He looked out of the window at the grey clouds and the rain.
'Curse this weather!' he said.
After breakfast, I wrote letters and sketched. Arthur did not speak to me again that day.
After dinner, he drank more wine than usual. Then he lay on the sofa and fell asleep. I was reading and did not look at him.
Suddenly, Arthur's dog ran up to his master and woke him up. Arthur shouted a curse and threw a book at the dog.
At bed-time, I got up to leave the room.
'Helen!' Arthur said.
'Yes? What do you want?' I asked.
'Nothing. Go,' he said. Then he whispered, 'Curse the woman!'
'Were you speaking to me?' I asked him coldly.
'No. Go to bed,' he replied.
The next day was the same as the one before. It was raining and Arthur was late for breakfast. Then he called for his carriage driver and spoke to him very quietly.
'Are you going away, Arthur?' I asked.
'Yes, I'm going to London,' he replied. 'I can't be happy here. My wife doesn't love me.'
'She would love you with all her heart if…'
'If what?' said Arthur. 'You would love me if I was sorry? Well, I am sorry. I'm very sorry. Forgive me, my dear girl!'
I was happy again! I cried and he kissed me again and again.
'Then you won't go to London, Arthur?' I said at last.
'Not without you, my dear,' he said. 'We'll go together!'
8th May 1822
We went to London on 8th April. Now I am back at Grassdale. But I am here alone. I did not enjoy my visit. Arthur bought me clothes and jewellery. We met new people every day and I had no time to rest. Then I told Arthur I am going to have a child.
'Helen, you're looking tired,' he said. 'London isn't good for you or your baby. Go back to Grassdale and rest.'
'Go back alone?' I said. 'Arthur, I want to be with you.'
'I have to do some business in London,' he replied. 'I'll come home in a week or two.'
29th June 1822
Many weeks have passed, but Arthur has not returned. My neighbors are away and I have only Rachel to speak to. I am sad and lonely. Arthur's letters are short and they tell me nothing. I am afraid that he is in bad company again.
14th August 1822
Arthur returned two weeks ago. At first, he looked tired and ill. He is better now, but he is already bored.
'There's nothing to do here,' he said angrily. 'We need more company. I'll invite a few friends to stay here. They'll make this gloomy place more cheerful.'
I became worried. 'Who will you invite?' I asked.
'Well, Lord Lowborough and his lovely wife, Annabella, of course. You're not afraid of her, are you, Helen?'
'No, of course not,' I replied coldly.
'And I'll invite Walter Hargrave and Ralph Hattersley. Hattersley can bring his bride. He recently married Hargrave's sister, Milicent. I know that you like her, Helen.'
23rd September 1822
Our guests have been at Grassdale for three weeks. As I had feared, Annabella flirts with Arthur.
When Annabella flirts, her husband becomes angry and she knows this. Lord Lowborough is jealous and I feel sorry for him. I sometimes feel jealous too, but I try not to show it.
Mr Hargrave sees what is happening. He spends a lot of time with me. He says kind things to me. He tells me that I am clever and beautiful. I try not to listen to him.
9th October 1822
I do not want to write this, but I must be truthful. I fear that my husband is having an affair with Lady Lowborough. She had been singing and playing the piano all the evening. Then I saw Arthur whispering to her. He held her hand and kissed it.
At that moment, Arthur looked up, saw me, and turned away. But Annabella looked at me and smiled. I felt ill.
Soon afterwards, our guests went to their rooms. Arthur and I were alone. He was very drunk.
'Are you very angry with me?' Arthur said carelessly.
'Yes, I am,' I said. 'You've behaved very badly.' I stopped speaking. Arthur was smiling. 'How can you smile about this?' I asked.
'Helen,' Arthur said. 'I thought that your anger was a joke, but you are serious! Oh, dear! I must go down on my knees and apologize!'
He knelt on the ground and held his handkerchief in front of his eyes.
'Forgive me, dear Helen!' he said. 'I'll never do it again!' He was making a stupid joke of his bad behaviour.
I turned away and went upstairs to my room. But Arthur ran after me. As I reached the door, he caught me and held my arm. I was extremely angry.
'Stop, Helen! Your face is white with anger!' he said. 'You'll make yourself ill!'
I went into the room and sat down - I could not stand. I felt weak and ill.
'Arthur,' I said. 'I'm not jealous, but I'm very, very angry. My love for you may soon turn to hate.'
'I did flirt with Annabella,' Arthur replied. 'But it meant nothing. You can't blame me, Helen. I'd drunk too much.'
'You often drink too much and I do blame you,' I said. 'Lord Lowborough is your friend and he loves his wife.'
Arthur began to walk round the room.
'When we married, you promised to obey me,' he said. 'No woman tells me what to do! But I do love you, Helen. Forgive me. I'll try to change.'
I believed him. I kissed him and began to cry. He held me in his arms. I forgave him and we were friends again.
Annabella has tried to speak to me several times. But I have always walked away from her. She will soon be gone.
25th December 1822
Last Christmas I was a happy bride. Now I am a mother.
The past year has not been easy, but now I have a child to care for. I have a baby boy. His name is Arthur too. I love my son very much, but his father is not interested in him.
'You love that child more than me!' Arthur said today. 'You don't love me at all now!'
'That isn't true,' I said. 'I love you both. Here, hold your son. You'll soon love him too.'
My husband looked down at the child in his arms. 'Take him, Helen!' he cried. 'I shall drop him!'
I took the child and held him close to his father.
'Arthur, kiss your son,' I said.
'I'd prefer to kiss his mother!' he replied. Then he laughed and kissed us both.
مشارکت کنندگان در این صفحه
تا کنون فردی در بازسازی این صفحه مشارکت نداشته است.
🖊 شما نیز می‌توانید برای مشارکت در ترجمه‌ی این صفحه یا اصلاح متن انگلیسی، به این لینک مراجعه بفرمایید.