سرفصل های مهم
فصل 02
توضیح مختصر
زمان مطالعه

9 دقیقه

سطح

خیلی سخت
دانلود اپلیکیشن «زیبوک»
این فصل را می‌توانید به بهترین شکل و با امکانات عالی در اپلیکیشن «زیبوک» بخوانید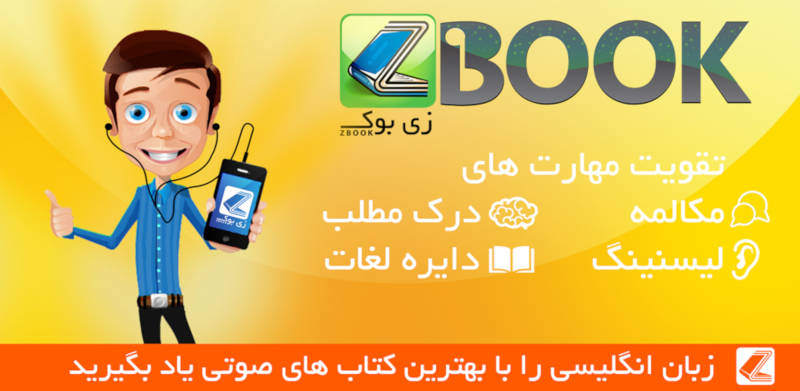 متن انگلیسی فصل
Chapter Two
AIthough his daily habits - and his neighbours' opinion of him - had changed very little over the years, Silas's inner life had been a history and a metamorphosis. Before he came to Raveloe, his life had been full of companionship and mental activity. He had lived in the city and attended chapel at Lantern Yard.
The community at Lantern Yard was part of a narrow religious sect in which even the poorest member could distinguish himself if he could speak well.
The people at Lantern Yard had always considered Silas a very pious and virtuous young man. Like many honest and fervent men, Silas had a strong sense of mystery. If he had been better educated, he might have found the explanations he sought in inquiry and knowledge, but, since he had had little schooling, he turned to religion for explanations. His mother had taught him to recognise and prepare medicinal herbs, but, during his years at Lantern Yard, he began to think that practising his mother's skill might be sinful. He believed that the herbs would do no good without prayer and that prayer might suffice without the herbs. Therefore the pleasure of wandering through the fields in search of dandelion and foxglove began to seem like a temptation.
Silas had a close friend at Lantern Yard called William Dane. He too was considered a pious and virtuous young man. However, the community thought him too severe with those who were not as virtuous as himself and too proud of his own virtue, so that he considered himself wiser than his teachers. But Silas could see no faults in William. He looked at his friend with innocent admiration in his eyes. The expression of trusting simplicity on Marner's face was very different from the complacent expression in Dane's narrow slanting eyes and thin lips.
Silas and William often discussed salvation. Silas said that he hoped he was among those chosen by God, but he could never feel sure. William, by contrast, declared that he was absolutely certain that he would be saved, because he had once had a dream in which he saw the words 'election sure' standing alone on the white page of an open Bible.
Silas was engaged to a young woman named Sarah, who worked as a servant. She and Silas were saving their money so that they could get married. But one evening, something happened that changed Silas's future. In the middle of a prayer meeting, Silas became suddenly still, rigid and unconscious. At first, the people at the prayer meeting thought that he was dead, but after more than an hour, he returned to normal. The people were then convinced that his mysterious suspended state had a spiritual meaning. They thought that Silas had been chosen by God and they asked him if he had had a vision during the trance. A less truthful man might have invented a vision to please them and a less sane man might have believed his own invention, but Silas was both honest and sane, so he told them the truth: he had not had a vision.
William Dane said that Silas's trance seemed more like a visitation of Satan than a sign of God's favour. He told Silas to examine his soul and to confess any sin he had kept secret. Silas felt hurt that his friend doubted him and he noticed that Sarah too seemed to withdraw from him now.
A short time after these events, the senior deacon of the chapel fell ill. Silas and William took turns watching the old man by night. Silas would sit by the deacon's bed until two in the morning, then William would take over until six. One night, Silas noticed that the old man had stopped breathing. He touched his arm and found that it was rigid: the deacon must have been dead for some time. Silas looked at the clock: it was four in the morning. Did I fall asleep? Silas asked himself. And why did William not come as usual at two o'clock? Silas went to tell the others what had happened, then he went to work, but at six o'clock William and the minister of the church came to Silas's house.
'William!' said Silas. 'Why did you not come at two o'clock this morning as usual?'
'I felt ill,' said William. 'But we came here to talk about something more important. There was a bag of money in a locked drawer in the deacon's bedside table. The bag has been stolen, Silas, and your knife was found in the drawer.'
'I swear before God that I am innocent!' cried Silas. 'I must have been asleep, or perhaps I had another trance like the one you witnessed at the prayer meeting and the thief must have come in while I was in the trance.'
They searched Silas's house and William found the empty bag which had contained the money hidden behind the wardrobe in Silas's bedroom! 'Confess, Silas!' cried William in a stern voice.
Silas looked at him with reproach in his eyes and said, 'William, you have been my friend for nine years. When have you known me to lie? But God will prove my innocence.'
The people of Lantern Yard never called the police when a crime was committed in their community. They had their own ways of discovering innocence or guilt. They decided to draw lots: that way God could show them who was the guilty one. The lots declared that Silas Marner was guilty. The minister told Silas that he must confess, repent his sin and give the money back, otherwise he would be expelled from the community. Silas walked up to William Dane and said in an agitated voice, 'Now I remember! My knife was not in my pocket. You borrowed it. You stole the money and now you are trying to blame me! But your sin will not be discovered, because there is no just God who governs the earth; there is only a God of lies, who bears witness against the innocent!'
The community was shocked by these blasphemous words.
William said, 'I leave our brothers and sisters to judge whether or not this is the voice of Satan. Silas, I will pray for you.'
Silas looked at Sarah, but she turned away from him with a look of disgust on her face. One month later, Sarah married William Dane and Silas left Lantern Yard.
It was in this unhappy state that Silas had come to Raveloe. He had lost his faith in God and his fellow man. All that remained for him was work. So he worked all day, every day, mindlessly, like a spider spinning its web. His customers paid him in coins of gold and silver and he kept them in an iron pot. As time went on, Silas began to love those coins. Every day he worked for sixteen hours, but at night he took his coins out of the pot and counted them. Their shapes and colours became familiar to him. He loved to look at them and touch them. He removed some bricks from the floor of his cottage, underneath the loom, and dug a hole there in which to hid the iron pot.
So, year after year, Silas lived in this solitude, with no human companionship and the only love in his life was the love he felt for the gold and silver coins in his iron pot.
مشارکت کنندگان در این صفحه
تا کنون فردی در بازسازی این صفحه مشارکت نداشته است.
🖊 شما نیز می‌توانید برای مشارکت در ترجمه‌ی این صفحه یا اصلاح متن انگلیسی، به این لینک مراجعه بفرمایید.