سرفصل های مهم
فصل 03
توضیح مختصر
زمان مطالعه

6 دقیقه

سطح

متوسط
دانلود اپلیکیشن «زیبوک»
این فصل را می‌توانید به بهترین شکل و با امکانات عالی در اپلیکیشن «زیبوک» بخوانید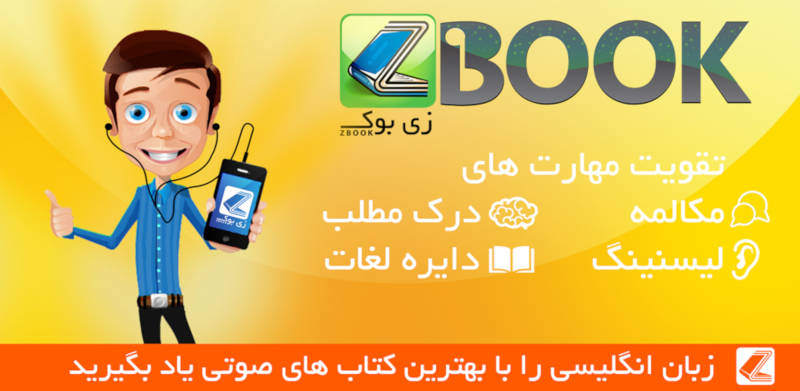 متن انگلیسی فصل
Chapter Three
The greatest man in Raveloe was Squire Cass, who lived in the large red house by the church. Squire Cass's wife had died many years ago. He lived with his sons. The villagers thought that the eldest son Godfrey was a handsome pleasant young man. They hoped that soon he would marry Miss Nancy Lammeter, for it was well known that Godfrey and Nancy were fond of each other. But the villagers did not like Squire Cass's second son Dunstan: they considered him a spiteful fellow who laughed at other people's misfortunes and wasted all his money on gambling and drink. Recently, people had noticed that Godfrey was not as healthy and happy as usual. They feared that perhaps his younger brother was leading him astray, encouraging him to drink and to gamble.
One evening, Godfrey and Dunstan were alone in the living room of the great red house. Dunstan had been drinking brandy. His plump face was red and his eyes were bright. He looked at his brother's sad pale face with a sneering smile.
'Dunstan, you must pay me back that money I lent you,' said Godfrey. 'It was the rent I had collected for father and now he is asking me for it.'
'But I haven't got the money,' Dunstan replied. 'Why don't you find the money to pay father back? You know, dear brother, that if I told father your secret he would cut you off without a penny.'
'But I cannot find the money to pay him!' cried Godfrey.
'Oh, I'm sure you will. Otherwise I'll tell him that his handsome son was married in secret to Molly Farren. She was such a nice young woman until she started to drink too much and take opium!'
'Perhaps I will tell father everything. And after all he'll know some time. She has been threatening to come to the house and tell him herself. If I tell father, at least you won't be able to torture me anymore!'
'Don't be ridiculous, Godfrey. You can sell your horse Wildfire and pay father back. I'll help you to sell the horse. Do you know Bryce, the horse dealer in Raveloe? I know him very well and I'm sure he will pay one hundred and twenty pounds for Wildfire.'
Godfrey covered his eyes with his hands and sighed. Wildfire was the best horse he had ever owned, but he had to get the money somehow. 'All right,' he said. 'Take Wildfire and sell him, but don't spend any of the money.'
The next morning, Dunstan mounted Wildfire and set off for the village. He rode past the deep pit of the abandoned quarry and past Silas Marner's cottage. Dunstan had often heard the villagers say that Silas had a lot of money. He thought he could probably frighten the weaver into giving him his money, but then Godfrey would not lose Wildfire. Dunstan preferred to sell the horse, because he knew it would pain Godfrey. Dunstan rode to the village, found Bryce, and agreed to sell Wildfire to him that afternoon. He could have sold the horse immediately and walked home with the money in his pocket, but he wanted to go riding first. He rode out to the fields to jump some fences. He enjoyed riding and jumping for a couple of hours, but, as he was jumping one last fence. Wildfire was pierced with a hedge-stake and fell down dead.
Dunstan staggered to his feet and drank from the flask of brandy he always carried with him. The horse was dead and the hundred and twenty pounds Bryce would have paid for him were lost. Now Dunstan would have to walk home and that seemed to him a humiliating thing: he always rode on horseback to and from the village. It was nearly four o'clock and a fog was gathering. Dunstan started walking home along the lonely lane, drinking his brandy and swearing at his misfortune.
The sky grew darker and the fog thicker as Dunstan walked along. Then suddenly he saw a light. Dunstan realised that it must be coming from the window of Silas Marner's cottage. He decided to knock on the door and ask the old weaver to lend him a lantern. Once he was inside the cottage, he would also ask Silas to lend him some money. He would promise to pay interest and, if Silas was still unwilling to part with the gold, he would frighten him a little. With this plan in mind, Dunstan knocked loudly on the door of the cottage. There was no answer, so Dunstan pushed the door and it opened.
A great fire was burning in the fireplace, but the cottage was empty. Dunstan wondered why Marner had left his cottage unlocked. Perhaps he had got lost in the fog and had fallen into the abandoned quarry. If so, he would certainly drown; the pit had been full of water for many years. Dunstan thought of taking the money. If the old weaver were dead, no one would ever know that it had been stolen. He looked around the cottage, searching for a hiding place. The brick floor was sprinkled with sand, but in one place the sand had been smoothed by a hand. Dunstan got down on his knees and pulled at the bricks. They came out easily and, in the hole beneath, he saw an iron pot full of coins. Quickly Dunstan replaced the bricks and smoothed the sand over them. He took the iron pot and left the cottage, closing the door behind him. Then he hurried out into the darkness.
مشارکت کنندگان در این صفحه
تا کنون فردی در بازسازی این صفحه مشارکت نداشته است.
🖊 شما نیز می‌توانید برای مشارکت در ترجمه‌ی این صفحه یا اصلاح متن انگلیسی، به این لینک مراجعه بفرمایید.