سرفصل های مهم
فصل 05
توضیح مختصر
زمان مطالعه

10 دقیقه

سطح

متوسط
دانلود اپلیکیشن «زیبوک»
این فصل را می‌توانید به بهترین شکل و با امکانات عالی در اپلیکیشن «زیبوک» بخوانید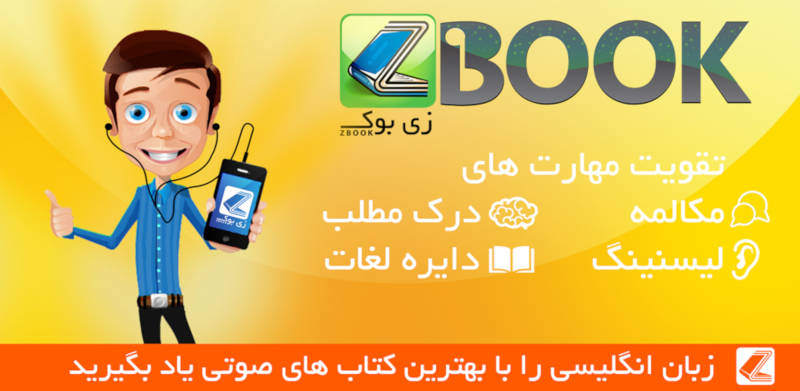 متن انگلیسی فصل
Chapter Five
Time passed and no one wondered about Dunstan's continued absence. Once before he had disappeared after an argument with his father and had staved away for six weeks. Godfrey had decided not to confess everything to his father. He had simply told him that he had lent the hundred pounds to Dunstan and that Dunstan had accidentally killed Wildfire. The old Squire had been furious. No one was surprised, therefore, that Dunstan had gone off somewhere to escape his father's fury.
Silas, meanwhile, mourned for his lost gold. He worked all day as before, but in the evening, instead of spending a happy hour counting his money, he sat by the fire with his head in his hands and moaned. The company at the Rainbow still debated the cause of the robbery. The police had been sent in search of the travelling pedlar, but they had not found him. Even so, Mr Snell believed that the pedlar had Silas's gold. Whenever he said so, old Mr Macey shook his head and said that some people did not understand the mysteries of the world.
Ever since the robbery, the villagers had felt more kindly towards Silas and, as Christmas drew near, they brought him presents of food. One of these visitors was Mrs Winthrop, the wheelwright's wife. She was a very mild, patient, hard-working woman who liked to help her neighbours, especially those in trouble. Whenever anyone in the village was ill, she went to offer her help and Dr Kimble often asked her to come and help him, especially if somebody was dying.
One Sunday, after church, she went to Silas's cottage with her little boy Aaron and a plate of cakes. Silas was working on his loom when she arrived, but he opened the door and invited her in. Before the robbery, Silas would have felt irritated at any interruption of his work, but now he felt lonely and bereft, and he welcomed any kindness from his neighbours. Mrs Winthrop gave him the cakes and sat down by the fire. 'It's a pity you should work on Sunday,' she said. 'Everyone needs a rest from work. Why don't you come to church?'
'I've never been to church,' said Silas. 'Many years ago, when I lived in the city, I used to go to chapel.'
Dolly Winthrop had never heard the word 'chapel' before and was afraid to ask what it meant: she thought it might mean something evil. 'Well, if you've never been to church, you don't know whether you would like it or not. I think it would cheer you up. There is music and singing. I love going to church. Especially when I have troubles, it makes me feel as if I had hope. It makes me trust in God.'
Silas did not want to go to church, but he realised that she was being kind and friendly and he felt grateful. To show his gratitude, he offered a cake to her little boy Aaron.
'Have you ever seen such a lovely child?' asked Dolly, putting her arm around the boy. 'And he has a wonderful singing voice. Aaron, why don't you sing a Christmas carol for Master Marner?'
As soon as Aaron had finished his cake, he sang 'God rest ye, merry gentlemen' in a clear sweet voice. Dolly glanced at Silas and smiled, convinced that this would make him want to come to church.
Silas was rather relieved when they left. He did not go to church at Christmas. He had been moved by Mrs Winthrop's concern for his welfare, but all he wanted to do was to stay at home with his sorrow. Meanwhile, in Raveloe, the Christmas season was very merry. The church bells rang and the villagers, all dressed in their best clothes, laughed and talked in the streets on the way to church, but there was frost in the air, so after church they all hurried home to eat, drink and be merry.
There was a family party at Squire Cass's house on Christmas Day. Dunstan had still not returned, but no one missed him. 'Perhaps he'll be home for New Year's Eve,' said Godfrey. Every New Year's Eve, the Squire held a great party and invited all the ladies and gentlemen of the neighbourhood. Godfrey was longing for the party, so that he could sit next to Nancy at the dinner table and dance with her afterwards. It would be a fine party and perhaps Nancy would smile at him and look at him kindly. He tried to think about these pleasant things instead of worrying about money. Molly had been asking him for money for some time now and he had no money to give her. She had said that if he did not give her money she would come to the big red house and tell his father everything.
On New Year's Eve, the snow was falling as the carriages arrived outside the Red House for the party. Miss Nancy Lammeter looked very lovely as she walked up the steps to the front door. Godfrey was waiting for her. The sight of Godfrey made her nervous. She had told him quite clearly that she would not marry him, but still he sometimes looked at her with loving eyes. At other times, he hardly spoke to her and he would ignore her for weeks and weeks. How could he really love her if he acted so strangely? And then she had heard gossip about him in the village. She certainly was not going to marry a man who drank or gambled or wasted his money.
The Red House was full of music and light and conversation. Godfrey led Nancy to the dining room and seated her between himself and the old Squire. As she looked around the splendid table, she thought a little sadly what a fine thing it would have been to have married Godfrey and become the mistress of the Red House. She believed that a pure woman loved only one man in her life. She had certainly loved Godfrey before he had started acting so strangely and therefore she would never marry anyone else. But she would not marry a man she could not respect.
There was a lot of lively conversation over dinner. The older men joked with Godfrey about how pretty Nancy was and asked him if he had asked her to dance yet. Godfrey and Nancy both found these jokes embarrassing, but when Godfrey did ask her to dance, Nancy accepted quietly.
As they moved onto the dance floor, Godfrey said, 'Thank you. I thought you would refuse to dance with me. I know you are angry with me. You are quite right to be angry. I have behaved very badly. I have acted strangely towards you and I have wasted my money. But, if I changed, would you forgive me, Nancy?'
'I would be glad to see a change for the better in anyone, Mr Godfrey,' replied Nancy, 'but it would be better if no change were needed."
'You are very cruel, Nancy,' said Godfrey. 'Why don't you encourage me to be a better man? I'm very miserable, but you have no feeling.'
'I think the person without feeling is the one who behaves badly!' said Nancy, her eyes flashing. Godfrey was delighted with those flashing eyes. They proved that she still cared for him.
مشارکت کنندگان در این صفحه
تا کنون فردی در بازسازی این صفحه مشارکت نداشته است.
🖊 شما نیز می‌توانید برای مشارکت در ترجمه‌ی این صفحه یا اصلاح متن انگلیسی، به این لینک مراجعه بفرمایید.