سرفصل های مهم
فصل 10
توضیح مختصر
زمان مطالعه

6 دقیقه

سطح

سخت
دانلود اپلیکیشن «زیبوک»
این فصل را می‌توانید به بهترین شکل و با امکانات عالی در اپلیکیشن «زیبوک» بخوانید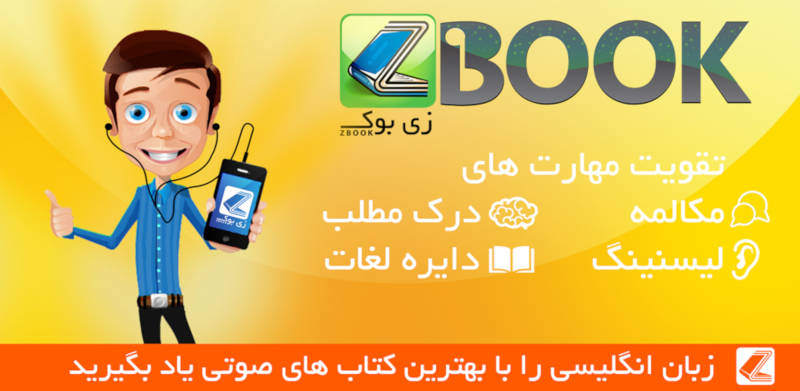 متن انگلیسی فصل
Chapter Ten
That evening, Silas and Eppie sat alone in the cottage. On the table in front of them were the piles of gold - Silas's old gold come home at last. 'Sometimes,' said Silas, 'when you were first here, I used to think that you might turn back into the gold by magic. The gold had gone, you see, and you had come in its place. At first I thought that you might go and the gold come back. But after a little time, I knew I loved you more than the gold. I needed your voice and the touch of your little fingers. You were little then. You didn't know how much your old father loved you.'
'But I know now, father,' said Eppie. 'If you had not taken care of me, I would have been sent to the workhouse, and there would have been no one to love me.'
'The blessing was mine, my precious child. If you hadn't been sent to save me, I would have lived the rest of my life in misery. The money was taken away from me to help save me and now it has come back just when it is needed for you. Our life is wonderful.'
At that moment there was a knock on the door.
'Why, good evening Mr and Mrs Cass,' said Eppie in surprise, as she let them in.
'We are disturbing you very late, my dear,' said Nancy, taking Eppie's hand and looking at her with interest and admiration.
'Good evening, Marner,' said Godfrey, and Eppie placed two chairs for them then went and sat beside Silas. 'I'm glad to hear you got your gold back after all these years. I am very sorry that it was one of my family who robbed you and I want to compensate you for it in any way I can. Whatever I can do for you will be nothing but paying a debt. And I owe you for more than the robbery.'
Godfrey hesitated. He and Nancy had agreed not to tell them that he was Eppie's father yet. He wanted to wait until Eppie knew him better.
Silas was always nervous when speaking to gentlemen like Mr Cass: big, powerful, red-faced men, usually seen on horseback. 'I have a lot to thank you for already, sir, and the robbery was not your fault,' he replied shyly.
'That may be the way you see it, Marner, but I see it differently. You have been working hard all your life. Now it's time for you to rest. How old are you?'
'I'm fifty-five,' said Silas.
'Well, you may live another thirty years, like old Mr Macey.
That gold on the table will not be enough to keep you comfortably for all that time.'
'For working people, that gold seems a lot of money - almost too much. And Eppie and I don't need very much.'
Godfrey was finding it surprisingly difficult to come to the point. It had all seemed so simple when he had thought about it at home. 'You have been very kind to Eppie for the past sixteen years. I'm sure you would like to see her well provided for. Mrs Cass and I have no children of our own. We would like to take care of Eppie and make her a lady. We would treat her in every way as if she were our own daughter. I'm sure you would be glad to see her fortune made in that way.'
As Godfrey spoke, Eppie put her arm around Silas. She could feel him trembling violently.
'Eppie, my child,' said Silas. 'What do you think? I won't stand in your way. Thank Mr and Mrs Cass.'
Eppie's cheeks were flushed with distress. She knew that her father was suffering. 'Thank you very much, madam, and you, sir. But I can't leave my father. I don't want to be a lady. I just want to stay with the people I know.'
Silas grasped her hand and sobbed with relief.
There were tears in Nancy's eyes. She felt sympathy for Eppie, but she also felt sadness for Godfrey.
Godfrey felt irritated at this unexpected opposition. It had taken him so long to do the right thing. He had been so eager to come to the cottage and make his offer. Now he found it difficult to understand other people's feelings. 'It is my duty to tell you, Marner, that Eppie is my own child.' he said. 'Her mother was my wife. I have a natural claim on her.'
Eppie went pale, but Silas flushed with anger. 'If you are her father, sir, why didn't you say so sixteen years ago, before I began to love her? If you take her from me now, it will be like taking the heart out of my body. God gave her to me because you did not want her and now He looks upon her as mine. You have no right to her! She has been calling me father for sixteen years!'
'I thought you would be glad that we could give Eppie a better life,' said Godfrey, growing angry. 'She is now old enough to marry. If she stays with you, she will marry some low working man. I know I should have done my duty before and I am grateful for what you have done for Eppie. But now I want to do my duty. I insist on taking care of my own daughter.'
Silas was afraid that what Godfrey said was true. He certainly did not want to stand in Eppie's way, to deny her the chance of a better life. Eppie held his hand tightly in her own and said, 'Thank you, sir and madam, for your offers. But I would be miserable if I left my father. He has loved me and taken care of me all my life and I will love and take care of him for the rest of his life. No one shall ever come between us!'
'But Eppie,' said Silas. 'Perhaps one day you will be sorry if you choose to stay among poor people with small houses and poor clothes when you could have had the best of everything.'
'No. I won't be sorry,' Eppie replied. 'I don't want fine clothes or a carriage or a big house. I want a little home where my father can sit in the corner and I can do everything for him. I like working people and their way of life. And I've promised to marry a working man who will come and live with my father and help me take care of him.' At this point, Eppie burst into tears.
Nancy looked at Godfrey. His face was flushed and his lips were trembling.
'Let's go, Nancy.' he said.
Nancy took Eppie's hand and said, 'We'll come back and talk about it another time. Remember that we wish you well, my dear, and you too, Marner.' Then she followed her husband out of the door.
As they rode home in the carriage, Nancy held Godfrey's hand.
'Well, that's over!' he said after a while.
'Yes,' said Nancy. 'We can't force her to come to us if she doesn't want to.'
'I'll do all I can for her in the life she has chosen. We won't tell anyone that I am her real father. It can't do any good now. She's a pretty girl, isn't she?'
'Yes. Her hair and eyes are just like yours. I'm surprised I never noticed it before. Will you be very sad, Godfrey, because she won't come to us?'
'Perhaps, for a little while. But Marner was right. I didn't want her when she was little and now it's too late. But I have no right to be unhappy. I've got you.'
'If you could resign yourself to our childless state,' said Nancy, i think we could be happier than we have been.'
'Then I will. At least it is not too late to change that.'
مشارکت کنندگان در این صفحه
تا کنون فردی در بازسازی این صفحه مشارکت نداشته است.
🖊 شما نیز می‌توانید برای مشارکت در ترجمه‌ی این صفحه یا اصلاح متن انگلیسی، به این لینک مراجعه بفرمایید.