سرفصل های مهم
فصل 09
توضیح مختصر
زمان مطالعه

9 دقیقه

سطح

متوسط
دانلود اپلیکیشن «زیبوک»
این فصل را می‌توانید به بهترین شکل و با امکانات عالی در اپلیکیشن «زیبوک» بخوانید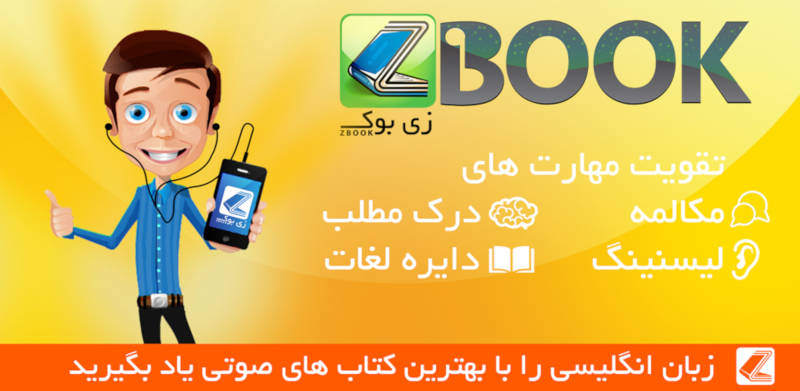 متن انگلیسی فصل
Chapter Nine
Godfrey Cass was now a handsome man of forty. His hair was still blond and his skin smooth, but he was heavier than he had been in his youth. His wife Nancy was still a good-looking woman, though a little pale. Her clear brown eyes expressed the patience and quiet strength of a woman who has had troubles in her life but has born them bravely.
Fifteen years ago, soon after their marriage, the old Squire had died and Godfrey had inherited the Red House. At first, Nancy had assumed that she and Godfrey would have children. She made the red house as clean and bright as possible, hoping that soon it would be filled with the sound of children's laughter. But the years passed and no children came. Slowly Nancy gave up hope of becoming a mother. It was a terrible disappointment to her, but she thought that it was God's will and that her duty, as a good Christian, was to accept it. Godfrey, however, could not accept it and this caused Nancy further pain and sadness. He felt that a life without children was empty and he could not resign himself to it as she could.
When, after ten years of marriage, it became clear that they would have no children of their own, Godfrey told Nancy that he would like to adopt a child. He said that they should adopt Eppie, because Eppie was an orphan and she was a very pretty, pleasing little girl. Godfrey was sure the weaver would not mind. Silas Marner would want what was best for the child and clearly Eppie's life would be better if she grew up in the red house and became a lady. Godfrey never imagined that Silas would rather die than part with Eppie.
Nancy, however, had refused to adopt a child. She said that it would be wrong to go against God's will. This disagreement had caused a lot of pain between Godfrey and Nancy. Two years later, he had raised the subject again, but Nancy still refused and there was more bitterness between them. But Godfrey had not mentioned the idea of adopting Eppie for four years now and Nancy hoped that he had finally resigned himself to their childless life.
One afternoon, Godfrey went to the abandoned quarry to see what progress was being made in the drainage. He said he would be home by tea-time. At four o'clock, Nancy was sitting by the fire, reading a book. Godfrey rushed into the room, pale and trembling.
'Why, Godfrey, what is the matter?' asked Nancy in surprise.
'I have had a terrible shock,' he replied. 'It's Dunstan - my brother Dunstan who disappeared sixteen years ago. They have found him - found his body - his skeleton. The drainage is finished and all the water is gone from the abandoned quarry. And there he is! He has been lying there for sixteen years at the bottom of the pit! They found his watch and his ring. There's no doubt that it is Dunstan.'
'Do you think he drowned himself?' asked Nancy.
'No. He fell in. Nancy. I'm sorry to have to tell you this. Dunstan was the man who robbed Silas Marner. All the weaver's money was there in the pit.'
Nancy blushed red. She fell it was a terrible disgrace to have a criminal in the family. Godfrey was silent. He was staring at the floor and Nancy knew that he had something more to say.
Finally he looked up at her and said. 'All our bad deeds come to light in the end. When God wills it, our secrets are revealed. I have had a secret for many years, but now I want to tell you, Nancy. You remember the woman Marner found in the snow? That wretched woman - Eppie's mother - was my wife. Eppie is my child.'
He paused, afraid of her reaction to his confession. Nancy was pale and still as a statue.
'Nancy? Can you still love me?'
She was silent.
'I know I should have confessed then, but I was afraid of losing you. It was a great mistake to marry her and I suffered for it.'
When Nancy finally spoke, there was no anger in her voice, only regret. 'Godfrey, if you had told me this sixteen years ago, we could have adopted Eppie. Do you think I would have refused to adopt her if I had known that she was yours? And, if you had told me sixteen years ago, we could have had her from the beginning and she would have loved me as her mother. Our lives would have been more like what we hoped for when we married.'
Nancy began to weep.
'But you wouldn't have married me if I had told you,' said Godfrey.
'I don't know what I would have done, Godfrey. But nothing is worth doing wrong for - nothing in the world. Nothing is as good as it seems beforehand. Even our marriage has not been as good as we thought it was going to be.'
'Can you ever forgive me?' asked Godfrey.
'Yes, I forgive you, but the person you really wronged was Eppie.'
'We can take Eppie now,' said Godfrey. 'I don't mind everyone knowing the truth now.'
'She's grown up now,' said Nancy. 'But it's your duty to acknowledge her and provide for her. I will do my best for her and I hope that God will make her love me.'
'Then we'll go to Silas Marner's house tonight'
مشارکت کنندگان در این صفحه
تا کنون فردی در بازسازی این صفحه مشارکت نداشته است.
🖊 شما نیز می‌توانید برای مشارکت در ترجمه‌ی این صفحه یا اصلاح متن انگلیسی، به این لینک مراجعه بفرمایید.