سرفصل های مهم
فصل 06
توضیح مختصر
زمان مطالعه

2 دقیقه

سطح

خیلی سخت
دانلود اپلیکیشن «زیبوک»
این فصل را می‌توانید به بهترین شکل و با امکانات عالی در اپلیکیشن «زیبوک» بخوانید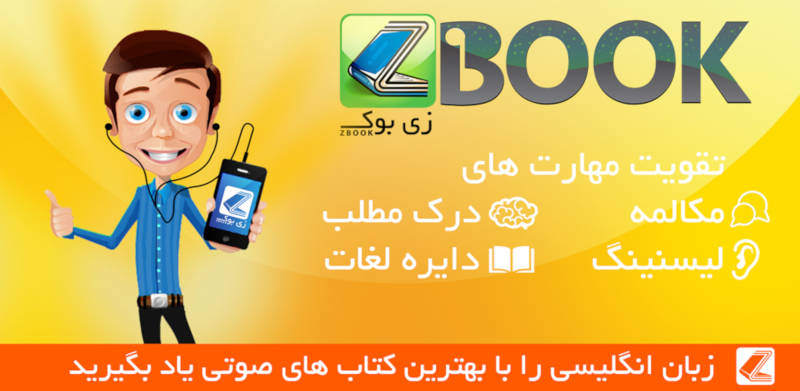 متن انگلیسی فصل
Chapter Six
While Godfrey was forgetting the sorrows of his secret life in the sweet company of Nancy Lammeter, his wife Molly was walking with slow uncertain steps through the snow-covered Raveloe lanes, carrying her sleeping child in her arms.
She had decided to go to the Red House on New Year's Eve to humiliate him in front of all his friends. Ever since he had told her that he would never acknowledge her as his wife, she had been planning this act of revenge. He would be at the Red House, smiling and dancing. She would go there and show herself - her ragged clothes and her faded face that had once been beautiful - and, with their child in her arms, she would tell the old Squire that she was his eldest son's wife!
She knew that her poverty was not Godfrey's fault - she had spent all the money he had given her on opium - yet she felt bitterness towards him. He lived in a fine house and wore fine clothes, while she lived in misery.
As she walked on, the snow fell more and more thickly. She needed comfort and the only comfort she knew was the lump of opium hidden in her dress, but she did not wish to take it, because she had to take care of her child. For a while she struggled against her desire for the opium, but finally she lost the struggle, swallowed the opium and walked on. The wind was freezing and Molly walked more and more slowly and drowsily. She longed to lie down and sleep. Finally, she lay down by a small bush on a bank of snow. She leaned her back against the bush, as if it were a pillow. At first she held her child tightly to her bosom, but slowly her hands relaxed and the child's blue eyes opened wide in the cold starlight.
'Mammy!' called the child, but there was no answer. There was a gleam of light nearby. The child crawled away from her mother to catch the bright thing, then she looked up and saw that the light was coming from a very bright place. Slowly she got up and walked through the snow to the open door of Silas Marner's cottage. There she saw a fire blazing in the fireplace. She went up to the fire and sat in front of it on the hearth, making little noises of pleasure. Then the warmth made her sleepy and she lay her golden head on the floor and fell asleep.
But where was Silas while this strange visitor had come to his hearth? He was in the cottage, but he did not see her. During the weeks since the robbery, he had developed the habit of opening his door and looking out, as if he thought his money might be coming back to him. On this evening he had looked out more eagerly than usual, because his neighbours had told him that it was good luck to sit up till midnight on New Year's Eve and that, if he did so, his money might come back. He had stood by the door, looking out at the wide expanse of snow and listening to the silence. Just as he was about to close the door, he fell into a trance. He stood there, still and rigid, with wide sightless eyes, holding open his door, powerless to resist either the good or the evil that might enter there.
When the trance was over, Silas continued the action of closing the door, unaware that any time had passed. He returned to his chair by the fire. The light from the fire was dim now and Silas's eyesight was poor. Looking down, he thought he saw gold on the floor. Gold! His own gold brought back to him as mysteriously as it had been taken away! His heart began to beat violently. He stretched out his hand to touch the gold, but, instead of hard coins, his fingers touched soft warm curls. Silas fell on his knees in amazement. It was a sleeping child! A lovely round child with golden curls all over her head.
At the touch of his fingers, the child awoke and cried out, 'Mammy!' Silas took her in his arms and rocked her to comfort her. Then he warmed up some soup and fed it to her with a spoon. After she had eaten, the child began to pull at her boots. They were wet and uncomfortable. As he took off her boots, Silas realised that she must have been walking in the snow. So she had not appeared by magic after all! She had wandered in off the road. With the child in his arms, Silas went to the door and looked out. He could see her small footprints in the snow. Silas followed the footprints. Finally, he came to a bank of snow with a small bush and a dark shadow on it, but only when the child cried out 'Mammy! Mammy!' did Silas realise that the shadow was a human body.
'I must find the doctor!' cried Silas. He remembered that all the ladies and gentlemen of the village were dancing at Squire Cass's house that evening, so he hurried along the lane towards the big red house with the child in his arms.
By this time the party at the Red House was very merry indeed. Ladies and gentlemen were dancing and drinking wine. The air was full of conversation and laughter. Godfrey was just about to ask Nancy to dance with him again when he heard a disturbance at the door. Looking up, he saw what seemed to him an apparition from the dead. Silas Marner stood there, wet with snow and holding Godfrey's own child in his arms. Godfrey had not seen the child for several months, but he recognised her immediately and his face turned pale.
'I need the doctor!' cried Silas. 'There's a woman out there in the snow. I think she's dead!'
Godfrey's heart leapt. There was one terror in his mind at the moment: it was that the woman might not be dead. Generally Godfrey was a kind man, but anyone whose life depends on secrecy is bound to have evil wishes. Godfrey joined the crowd of people around the weaver.
'Whose child is that?' asked Nancy, appearing at his side.
'I don't know,' Godfrey replied. 'I think she belongs to some poor woman who has been found ill in the snow.'
Mrs Kimble the doctor's wife turned to Silas and said. 'Leave the child here. One of the servant-girls will take care of her.'
'No!' cried Silas. 'She came to me! I have a right to keep her!'
'Come on!' said Dr Kimble, pulling on his coat. 'There's no time to lose.'
'I'll come with you,' said Godfrey.
Dr Kimble sent a servant into the village to find Mrs Winthrop, then he hurried out with Godfrey, Silas and the child. When they reached the cottage, Silas took the child in to warm her by the fire. Dr Kimble and Godfrey went straight to the snow bank and carried the woman's body back to the cottage. By the time they got there, Mrs Winthrop had arrived. They put the woman's body down on the floor, far from the fire, where Silas was rocking the child to sleep.
'It's too late.' said Dr Kimble. 'She's dead. She's probably been dead for hours.'
Godfrey looked down at the cold white face of his dead wife. He felt an enormous relief and he felt guilty about his evil wishes and his relief. He wished that he were a stronger man, that he could confess everything now and claim the child as his own and provide for her. But then he would lose Nancy. He looked over at the child by the fire. She was not asleep yet and her big blue eves looked back at Godfrey with no sign of recognition, then she looked away from him and gazed up with loving interest at the weaver's lace. Again Godfrey felt relief, though mingled with sadness, because his own child did not recognise him.
'Come on. Godfrey. There is nothing more we can do here,' said the doctor. 'Mrs Winthrop, please see that the body is prepared for burial and help Master Marner with the child. Goodbye Marner!'
Godfrey lingered a moment by Silas's chair. 'Do you really intend to keep the child. Marner?' he asked.
'Yes!' Silas replied. 'She is alone in the world now and so am I. I will take care of her.'
'Well, allow me to give you something to help buy her clothes,' said Godfrey. He placed a gold coin in Silas's hand and hurried out after the doctor.
مشارکت کنندگان در این صفحه
تا کنون فردی در بازسازی این صفحه مشارکت نداشته است.
🖊 شما نیز می‌توانید برای مشارکت در ترجمه‌ی این صفحه یا اصلاح متن انگلیسی، به این لینک مراجعه بفرمایید.