سرفصل های مهم
فصل 07
توضیح مختصر
زمان مطالعه

7 دقیقه

سطح

متوسط
دانلود اپلیکیشن «زیبوک»
این فصل را می‌توانید به بهترین شکل و با امکانات عالی در اپلیکیشن «زیبوک» بخوانید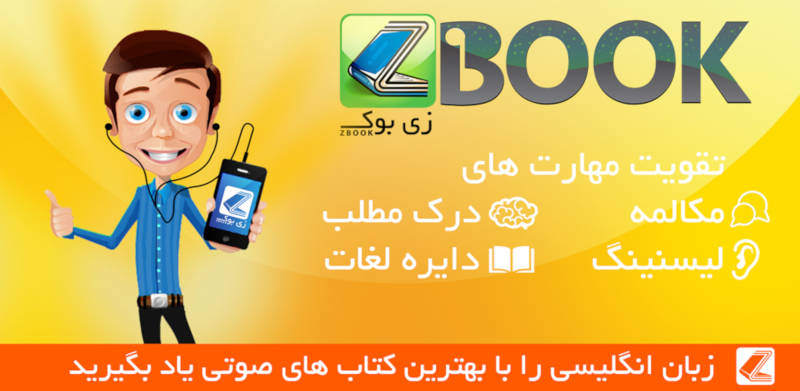 متن انگلیسی فصل
Chapter Seven
That Silas had decided to keep the child was a subject of great interest among the villagers. The sympathy they had felt for him since the robbery was now increased, especially among the women.
They all wished to help him as much as possible.
The day after Molly Farren was buried, Dolly Winthrop brought some baby clothes to Silas's cottage. She laid them out by the fire to warm.
'It is all a mystery to me,' said Silas. 'One day the door was open and my gold vanished. Another day the door was open and the child came. I don't know where the child came from or where the gold went. It is all very strange.'
'Yes,' said Dolly. 'It's like the night and the morning, sleeping and waking, the rain and the harvest: one goes and the other comes and we don't know how or why. I think you are right to keep the child, Master Marner, though there are some who disagree with me. I'll be glad to come and help you take care of her whenever I can.'
'Thank you,' said Silas. 'But I want to take care of her myself. I would be grateful for your advice about how to take care of her properly, but I want to do it myself, so that she will grow fond of me. I am used to cooking and cleaning the house. I can learn to take care of the child too.'
So Dolly told Silas how to dress the child and he did it himself, and the child laughed and gazed at him and pulled his hair as he dressed her.
'There! You see?' said Dolly gently. 'She's fond of you already. But what are you going to do with her while you work at your loom?'
Silas thought for a while then said, 'I'll tie her to the loom with a long strip of linen. That way she can move about and play, but she cannot go too far.'
'Well, maybe that will work,' said Dolly. She hesitated a moment then said something that had been on her mind all day. 'And you must take her to church. Master Marner. You should do that for the poor orphan child. She should go to church and learn to say her prayers like my little Aaron does. She probably hasn't even been christened yet.'
'What do you mean by "christened"?' asked Silas. At Lantern Yard, they had used the word 'baptism', and only grown men and women were baptised.
'Oh dear, Master Marner!' cried Dolly. 'Did you have no father and mother to teach you how to say your prayers and that there are good words and good things that will keep us from harm?'
'Yes, yes,' replied Silas. 'I knew a lot about that once, but it was long ago and far away and our words and customs were different. But I want to do everything I can for the child. You tell me what to do and I'll do it.'
'Well, then,' began Dolly, smiling. 'I'll talk to the parson about it and arrange to have her christened and you must think of a name for her.'
'My mother's name was Hephzibah,' said Silas.
'That's a difficult name,' said Dolly doubtfully.
'It's from the Bible.'
'Oh, well, it must be all right, then, but it is so long and difficult to remember.'
'My mother was known as Eppie,' said Silas.
So the child was christened and, for the first time, Silas went to church in his best clothes to share in the religious observances of his neighbours. In this way, little Eppie created fresh links between the weaver and the community in which he lived. Unlike the gold, which had no needs, Eppie's needs were constantly changing. In order to satisfy them, Silas had to keep in contact with the villagers so that they could give him help and advice. The missing gold had demanded that he work more and more hours at his loom, but Eppie called him away from work, and in her company he was happy to leave his loom and wander through the woods and fields, picking flowers and listening to birdsong. She was a bright, happy, laughing child. Like the sunshine, she warmed him and brought joy into his life.
As she grew, Eppie became more adventurous and disobedient. 'You must smack her, Master Marner,' said Dolly, when Silas asked her advice. 'Either that or put her in the coalhole. That's what I did with my Aaron. When she's naughty, you must teach her a lesson.'
Silas was horrified at the idea of punishing Eppie. Not only did he hate the thought of causing her pain or distress but he feared that, if he did so, she would stop loving him.
A few days after this conversation, Silas was working at his loom, and Eppie was sitting on the floor, tied to the loom by a long strip of linen. Through the open door, she could see the flowers dancing in the wind. She reached up to the shelf, took Silas's scissors, cut the strip of linen and ran out into the sunshine. The loom made so much noise that Silas heard nothing. He only realised what had happened when he reached for his scissors and found them gone. 'Eppie!' he cried, rushing out of the cottage and up to the abandoned quarry. He was afraid she might have fallen in. Silas looked down into the deep pit of the quarry at the smooth red surface of the water that filled it. His heart was beating violently and cold sweat stood on his brow. 'Eppie! Eppie!' he cried, then he heard her laughter and, turning round, he saw her sitting on the ground, playing in the mud. Silas ran up to her and took her in his arms. He kissed her and held her tight all the way back to the cottage. But then he remembered Mrs Winthrop's advice. Eppie must be taught a lesson. She must be taught never to run away again.
'Naughty Eppie!' said Silas sternly. 'You must never run away again! I must punish you! I must put you in the coal-hole, a nasty dark place!'
Silas had thought that the threat alone would frighten Eppie and perhaps make her cry, but Eppie just laughed, as if she thought going in the coal-hole would be fun. Clearly the threat was not enough. Silas put Eppie in the coal-hole and held the door shut. For a moment there was silence, then he heard a little voice crying, 'Open! Open!'
Silas immediately opened the door and took Eppie out. She was covered in black dust from the coal. Silas sat her on the table, washed her and changed her clothes, saying, 'Now Eppie will be a good girl. Now you've learnt your lesson and you will never run away again, or else I will have to put you in the coal-hole!'
As soon as she was clean, Silas put her down so that she could play. But Eppie ran back to the coal hole and shut herself in, laughing and shouting, 'Eppie in the coal-hole!'
This total failure to discipline Eppie discouraged Silas, so Eppie was raised without punishment and Silas was patient with her naughtiness. In the village, he became known as the kindest of fathers and none of the village children was afraid of him now. Whenever Silas and Eppie went into the village, people would stop and talk to them. The weaver would answer their questions and smile. He was holding Eppie's little hand and she was gradually leading him back from the narrow lonely life he had lived to a new life of joy and companionship.
One person watched Eppie's growth with particular interest. Godfrey took care not to show more interest than was natural: no one was surprised that the kind young Squire occasionally gave presents to the weaver's little adopted daughter. Godfrey thought that perhaps one day he would be able to provide for her without raising suspicion.
He had been a much happier man since that fateful New Year's Eve. Dunstan had never come home. Everyone thought that he had gone to the colonies and would never return. Gradually Godfrey stopped worrying that any day Dunstan might come back and reveal the secrets of his past life. For the first time in years, he felt free again. Now he could marry Nancy and his life would be paradise. He imagined a future in which Nancy smiled at him as he played with their children by the hearth in the big red house.
But he would not forget his other child. That was a father's duty.
مشارکت کنندگان در این صفحه
تا کنون فردی در بازسازی این صفحه مشارکت نداشته است.
🖊 شما نیز می‌توانید برای مشارکت در ترجمه‌ی این صفحه یا اصلاح متن انگلیسی، به این لینک مراجعه بفرمایید.