سرفصل های مهم
فصل 08
توضیح مختصر
زمان مطالعه

1 دقیقه

سطح

خیلی سخت
دانلود اپلیکیشن «زیبوک»
این فصل را می‌توانید به بهترین شکل و با امکانات عالی در اپلیکیشن «زیبوک» بخوانید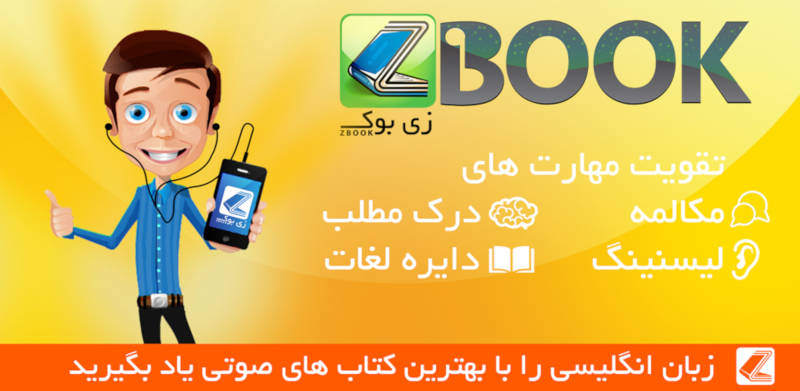 متن انگلیسی فصل
PART 2
Chapter Eight
It was a bright autumn Sunday, sixteen years after Silas Marner found his new treasure on the hearth. The church bells were ringing. Morning service had just finished and the villagers, were coming out of the church. Among them were Silas Marner and Eppie. Silas's hair was white now and his shoulders were bent. He looked like a very old man, though in fact he was just fifty-five. Eppie, walking Reside him, was the freshest blossom of youth, a blonde dimpled girl of eighteen. A handsome young man was walking behind her.
'I wish we had a garden, father,' said Eppie, as they went out into the lane. 'But to make a garden, first you must do a lot of digging and you couldn't do that, could you, father?'
'Yes, I could do it, child, if you like. Why didn't you tell me before that you wanted a garden?'
'I'll dig the garden for you, Master Marner,' said the young man.
'And I'll bring you some good soil from Mr Cass's garden. He'd be glad to let you have some.'
'Ah! Thank you Aaron! That will make it much easier.' said Silas.
Eppie blushed and smiled. 'Mrs Winthrop told me that Aaron would be happy to help, otherwise I would not have asked. It will be so nice to have flowers and sweet-smelling herbs. I would love to have lavender too, but only fine ladies have lavender in their gardens.'
'I can get you some lavender,' said Aaron eagerly. 'I can bring you anything you want from Mr Cass's garden. When I'm working there, I trim the plants and usually I just throw them away. But if you put them in water, they grow roots and then you can plant them in your garden.'
'Well, be careful not to take anything that they would miss at the Red House,' said Silas. 'Mr Cass has been very good to us. I wouldn't want to impose on him."
'You wouldn't be imposing on him. There's so much waste in any garden. Why not give it to someone who could use it? I often think of that when I'm working. If the land were used properly, no one would go hungry. I must go home now. though. Mother will be waiting for me. I'll come to your cottage this afternoon and we can plan the garden, if you like.'
'Oh yes,' said Eppie, 'and bring Mrs Winthrop with you. I'm sure she would like to help us decide where the garden should be.'
'Yes,' said Silas. 'She's a very wise woman. With her there to advise us, we will have a wonderful garden.'
Aaron turned back to the village, while Silas and Eppie walked up the lane.
'Oh daddy!' cried Eppie, kissing Silas on the cheek. 'I'll be so happy when we have a little garden. I knew Aaron would dig it for us - I knew that very well.'
'Oh did you indeed?' said Silas, smiling affectionately. 'Well, you'll owe Aaron a favour if he does all that work for you.'
'No I won't,' replied Eppie, laughing. 'He wants to do it.'
When they reached the cottage and Eppie unlocked the door, a small brown dog leapt up to greet them. A kitten was sleeping under the loom, while the mother cat lay in the sunshine by the window. This happy animal life was not the only change in Silas's cottage. Many improvements had been made. Once in a while Mr Godfrey Cass had sent fine pieces of furniture from the red house. The villagers thought it was very kind of him, but, after all, it was only right that he - a rich man - should help the poor weaver who was raising an orphan child.
After lunch, Silas and Eppie went out to walk around and plan the garden. As they passed the small bush where her mother had died, Eppie said, 'I would like to move the bush into our garden, daddy.'
Silas had told Eppie all about her mother and how he had found Eppie on the hearth and how her mother had died in the snow. Silas had given her the gold wedding ring her mother had worn. Eppie kept it in a box and looked at it often.
'That's a good idea,' Silas replied. 'That bush is very pretty in the spring, when it's covered with yellow flowers. We'll need a wall around the garden too. Otherwise the donkeys will get in and eat all your plants.'
'There are lots of big stones by the pit,' said Eppie, leading Silas towards the abandoned quarry. 'We can use those to build a wall.'
When they reached the edge of the pit, Eppie looked into it and cried, 'Look how much lower the water is than usual!'
'Ah, yes,' said Silas. That's the drainage. Mr Cass is draining this whole area so that he can plant in the fields beyond the pit.'
'How strange it will seem to have the old quarry all dried up,' said Eppie.
She lifted a large stone from the ground. This is the kind of stone we need to build our wall,' she said.
'Put it down, Eppie. It's too heavy for you,' said Silas. 'You need someone strong to help you and I'm not strong enough now.'
He sat down on the grassy bank and looked thoughtful. Eppie dropped the stone and sat down beside him. 'Father,' she said, very gently, 'if I got married, would I wear my mother's ring?'
Silas looked surprised at her question. 'Why, Eppie, are you thinking of getting married?'
Eppie smiled and blushed. 'Yes, I have been, this past week,' she said. 'Ever since Aaron asked me to marry him.'
'And will you marry him, Eppie?' asked Silas a little sadly.
'Yes, some time,' said Eppie. 'I don't know when. But, if we do get married, we will all live together - you and Aaron and I - and you won't need to work any more. It is getting difficult to find weaving work these days. Besides, you deserve a rest. Aaron says he will be as good as a son to you.'
'And would you like that, Eppie?' asked Silas, looking at her.
'Yes, but only if you would like it too, father.'
'Well, you're very young to be married. We'll ask Mrs Winthrop what she thinks. I'm getting old now and I like to think you will have someone to take care of you when I'm gone.'
'Then you would like me to get married, father?' asked Eppie in a trembling voice.
'I think I would,' said Silas.
مشارکت کنندگان در این صفحه
تا کنون فردی در بازسازی این صفحه مشارکت نداشته است.
🖊 شما نیز می‌توانید برای مشارکت در ترجمه‌ی این صفحه یا اصلاح متن انگلیسی، به این لینک مراجعه بفرمایید.