سرفصل های مهم
فصل 01
توضیح مختصر
زمان مطالعه

13 دقیقه

سطح

ساده
دانلود اپلیکیشن «زیبوک»
این فصل را می‌توانید به بهترین شکل و با امکانات عالی در اپلیکیشن «زیبوک» بخوانید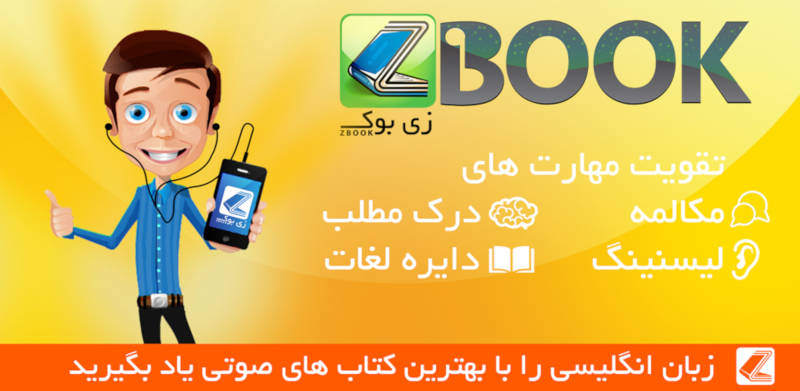 متن انگلیسی فصل
Chapter one
Mr JLB Matekoni's House
Mr JLB Matekoni was the owner of Tlokweng Road Speedy Motors, a garage in Gaborone, the capital of Botswana. He had asked Precious Ramotswe, the only lady private detective in Gaborone, to marry him and, to his great surprise, she had agreed.
It was the second time Mr JLB Matekoni had asked her. Mma Ramotswe had refused the first time. Probably she would never marry again, he had thought. Her first marriage, to a musician named Note Mokoti, had been a disaster. She was an independent woman now, with her own business, the No. 1 Ladies' Detective Agency. She lived in a comfortable house in Zebra Drive. Men could be difficult to manage, Mr JLB Matekoni thought, so why would she want to marry?
But one evening, after he had fixed her little white van, Mma Ramotswe had said yes. She had given her answer in such a simple, kind way that Mr JLB Matekoni was sure she was one of the very best women in Botswana. He returned home that evening and thought, 'I am over forty years old. Until now I have not been able to find a wife. I am so fortunate that I must be dreaming.'
But it was true. The next morning he knew that it had really happened. Unless she had changed her mind during the night, he was engaged to be married.
He looked at his watch. It was six o'clock, and the first light of the day was on the tree outside his bedroom window. It would be best to wait an hour or more before he telephoned Mma Ramotswe. It would give her time to get up and make her morning cup of tea.
He telephoned shortly before seven. Mma Ramotswe asked politely whether he had slept well.
'I slept very well,' said Mr JLB Matekoni. 'I dreamed all night about a clever and beautiful woman who has agreed to marry me.' He paused. If she had changed her mind, then this was the time that she might tell him.
Mma Ramotswe laughed. 'I never remember my dreams. But if I did, I am sure that I would remember dreaming about that excellent mechanic, my future husband.'
Mr JLB Matekoni smiled. She had not changed her mind. 'Today we must go to the President Hotel for lunch,' he said, 'We shall celebrate this important matter.'
Mma Ramotswe agreed. She said she would be ready at twelve o'clock. Afterwards, perhaps he would allow her to visit his house so she could see what it was like. There were two houses now, and they would have to choose one. Her house on Zebra Drive had many good qualities, but it was rather close to the centre of town. His house was near the old airport. It had a large garden and was quiet, but it was not far from the prison.
After their celebration lunch in the President Hotel, they drove off in Mr JLB Matekoni's pick-up truck to see his house.
'It is not a very tidy house,' said Mr JLB Matekoni. 'I have a maid but she makes it worse, I think. And some rooms in this house have engine parts in them.'
Mma Ramotswe said nothing. Now she knew why Mr JLB Matekoni had never invited her to the house before.
They arrived and Mma Ramotswe sat in the pick-up while Mr JLB Matekoni opened the gate. She noted pieces of paper and other rubbish in the garden. If she moved here - if - that would soon change. She would not want people to think that she allowed her garden to look like that.
They entered the house and Mma Ramotswe looked around her. They were in the living room. The furniture was old but good, and on the wall there was a painting of a mountain and a small picture of Nelson Mandela.
'This is a very fine room,' said Mma Ramotswe.
Mr JLB Matekoni looked pleased. 'I try to keep this room tidy,' he said. 'It is a special room for important visitors.'
'Do you have many important visitors?' asked Mma Ramotswe.
'There have been none until now,' he said, 'but it is always possible.'
'Yes,' agreed Mma Ramotswe. 'One never knows.'
She looked over her shoulder, towards a door that led into the rest of the house.
'The other rooms are that way?' she asked politely.
'That is the not-so-tidy part of the house,' said Mr JLB Matekoni. 'Perhaps we should look at it some other time.'
Mma Ramotswe shook her head and Mr JLB Matekoni realised that there could be no secrets in a marriage.
'This way,' he said. 'Really, I must get a better maid.'
Mma Ramotswe followed him. They came to a room with its floor covered in newspapers. In the middle of the floor there was an engine. Around the engine were parts that had been taken from it.
'This is a very special engine,' said Mr JLB Matekoni. 'One day I shall finish fixing it.'
The bathroom was clean but very plain. There was a large bar of carbolic soap on the edge of the bath.
'Carbolic soap is very good for health,' said Mr JLB Matekoni. 'I have always used it.'
The dining room had a table and one chair, but its floor was dirty. There were piles of dust under the furniture and in each corner.
'What does the maid do?' wondered Mma Ramotswe.
'The maid cooks for me,' said Mr JLB Matekoni. 'She makes a meal each day, and it is always the same meal. But she always seems to need a lot of money to buy food and kitchen things.'
'She is very lazy,' said Mma Ramotswe. 'If all the women in Botswana were like her, there would be no men left alive.'
Mr JLB Matekoni smiled. He was not brave enough to get rid of his maid, but now she would have to face Mma Ramotswe.
They were sitting in the living room when they heard a noise.
'That is the maid,' said Mr JLB Matekoni. 'She always closes the kitchen door very loudly when she arrives.'
'Let's go and see her,' said Mma Ramotswe. 'I want to meet this lady.'
Mr JLB Matekoni led the way into the kitchen. A tall woman stood in front of the kitchen sink, filling a pot with water. She was thinner than Mma Ramotswe, but she looked stronger. Mr JLB Matekoni cleared his throat and the woman turned round slowly.
'I am busy…' she started to say, but stopped when she saw Mma Ramotswe.
Mr JLB Matekoni greeted her politely and introduced his guest.
'Florence, this is Mma Ramotswe,' he said.
'I am glad to meet you, Mma,' said Mma Ramotswe. 'I have heard about you from Mr JLB Matekoni.'
'I am glad that he speaks of me,' said the maid. 'But I am very busy. There is much to do in this house.'
'Yes, a dirty house like this needs a lot of work,' said Mma Ramotswe.
The maid looked offended. 'Why do you say this house is dirty?' she asked.
'Because I have seen it,' said Mma Ramotswe. 'I have seen the dust in the dining room and the rubbish in the garden.'
The maid's eyes opened wide. 'Who is this woman?' she asked Mr JLB Matekoni angrily. 'Why is she coming into my kitchen and saying things like this?'
Mr JLB Matekoni looked nervous. 'I have asked her to marry me,' he said.
'Aiee!' cried the maid. 'You cannot marry her! She will kill you!'
Mr JLB Matekoni put his hand on the maid's shoulder. 'Do not worry, Florence. Mma Ramotswe is a good woman, and I will help you get another job. My cousin has a hotel near the bus station. He needs maids and he can give you a job.'
'I do not want to work in a hotel,' said the maid. 'I am a high-class maid who works in private houses. Oh, oh! I am finished now. If you marry this fat woman, you are finished too. She will break your bed and you will die very quickly.'
Mr JLB Matekoni was embarrassed by the maid's words. He would speak to his cousin as soon as possible, he thought. He and Mma Ramotswe went back to the living room and closed the door behind them.
'Your maid is a difficult woman,' said Mma Ramotswe.
'She is not easy,' said Mr JLB Matekoni. 'But I think we have no choice. She must go to that other job.'
Mma Ramotswe agreed. The maid must go. But she knew that they could not live in this house, either. They would rent it to someone and live in her house in Zebra Drive. Her maid was much better than his and she would take good care of Mr JLB Matekoni. But she had to be careful not to offend him. She would explain that her house was very convenient for the centre of town. That is what she would say. She looked round the room. Was there anything they needed to move from this house to hers? The answer, she thought, was probably no. Mr JLB Matekoni needed only his clothes and his carbolic soap. That was all.
مشارکت کنندگان در این صفحه
تا کنون فردی در بازسازی این صفحه مشارکت نداشته است.
🖊 شما نیز می‌توانید برای مشارکت در ترجمه‌ی این صفحه یا اصلاح متن انگلیسی، به این لینک مراجعه بفرمایید.