سرفصل های مهم
فصل 14
توضیح مختصر
زمان مطالعه

14 دقیقه

سطح

ساده
دانلود اپلیکیشن «زیبوک»
این فصل را می‌توانید به بهترین شکل و با امکانات عالی در اپلیکیشن «زیبوک» بخوانید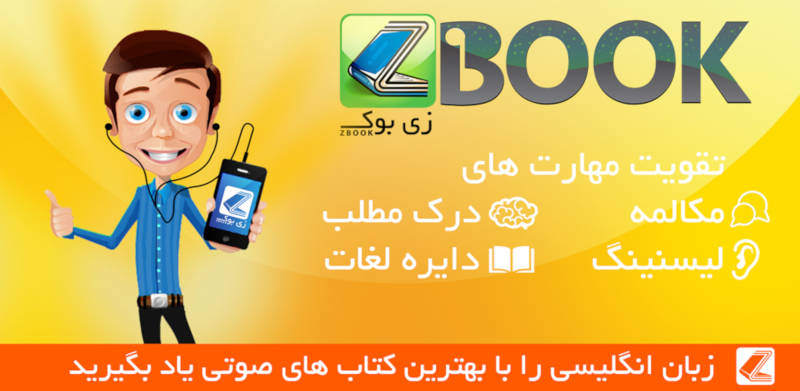 متن انگلیسی فصل
Chapter fourteen
Bulawayo
She left early, when the sky was still dark. She drove the little white van along the Francistown Road. Just before she passed the road to Mochudi, the sun came up. For a few minutes, the whole world was gold - the tree, the grass, the dust. The sun was a great red ball in the sky. It went up slowly over Africa. As it did, the natural colours of the world returned.
Mma Ramotswe liked the drive to Francistown, although today she was going further, over the border and into Zimbabwe. Mr JLB Matekoni had not wanted her to go.
'It is more dangerous than Botswana,' he had said. 'What will happen if your van breaks down?'
She did not like him to worry, but it was important to make it clear: she would make the decisions in these matters. You could not let the husband make decisions for the No. 1 Ladies' Detective Agency. It was not called the No. 1 Ladies' (and Husband's) Detective Agency. Mr JLB Matekoni was a good mechanic, but he was not a detective.
So she was driving to Bulawayo. By nine o'clock, she was passing through Mahalapye, where her father, Obed Ramotswe, had been born. If the little white van broke down, she could knock on any door and expect to receive help.
She stopped at Francistown and drank a cup of tea at a hotel. Then she crossed the border and drove into Bulawayo, a town of wide streets and leafy trees. She would stay with a friend here.
It was easy to find the South African woman. Mma Ramotswe's friend made some telephone calls and got the name and address of the hotel. It was an old but well-kept building and there was a noisy bar somewhere inside. There was a sign with the name of the hotel manager: Carla Smit. This was the end of the search.
'I am Carla. And you are…?'
Mma Ramotswe looked at the woman sitting behind an untidy desk. 'She thinks I have come for a job,' she thought.
'My name is Precious Ramotswe,' she said. 'I'm from Gaborone. And I have not come to ask for a job.'
The woman smiled. 'So many people do,' she said. 'There is such terrible unemployment.'
'We are lucky down there in Botswana,' said Mma Ramotswe. 'We do not have these troubles.'
'I know,' said Carla. 'I lived there for a couple of years. It was a long time ago. But I hear that things haven't changed much in Botswana. That's why you are lucky.'
'You preferred the old Africa?'
Carla answered carefully. 'I was a South African, but I did not like apartheid. I left South Africa to get away from it. Not all white people liked apartheid, you know.'
Mma Ramotswe had not wanted to embarrass her. 'I didn't mean that,' she said. 'I meant the old Africa, where there were fewer people without jobs. People had a place then. They belonged to their village, to their family. They had their lands.'
Carla relaxed. 'Yes, but we cannot stop the world, can we? Africa has these problems now. We have to try to solve them.' Mma Ramotswe looked at her hands, and began speaking. 'Ten years ago, you lived out near Molepolole. You were there when an American named Michael Curtin disappeared.'
She stopped. Carla was staring at her with wide eyes.
'I am not the police,' said Mma Ramotswe quickly. 'I have not come here to question you.'
'Then why do you want to talk about that? It happened a long time ago. He disappeared. That's all.'
'No,' said Mma Ramotswe. 'That is not all. I know what happened. You and Oswald Ranta were there, in that hut, when Michael found you. He fell into a ditch and broke his neck. You hid the body because Oswald was afraid that the police would think he killed Michael. That is what happened.'
Carla said nothing, but Mma Ramotswe could see that she was shocked. Dr Ranta had told the truth.
'You did not kill Michael,' she said. 'But you hid the body. Because of that, his mother never knew what had happened to him. That was the wrong thing to do. But you can make things better. And you can do it safely.'
'What can I do?' said Carla quietly.
'You can end his mother's search,' she said. 'She only wants to say goodbye to her son. She just wants to know, that's all.'
'I don't know,' said Carla. 'Oswald would be angry…'
Mma Ramotswe interrupted her. 'Oswald agrees.'
'Then why can't he tell her?' said Carla, suddenly angry. 'He did it. I only lied to protect him.'
'Yes,' said Mma Ramotswe. 'It's his fault. But he is not a good man. He cannot say he is sorry. But you can. You can meet this woman and tell her what happened. And you can tell her that you are sorry.'
Carla looked down. 'I don't see why… It's been such a long time
Mma Ramotswe stopped her. 'And you are the mother of her grandchild, aren't you? Mma Curtin has no son now. But there is a…'
'Boy,' said Carla. 'He is called Michael too. He is nine, almost ten.'
Mma Ramotswe smiled. 'You must bring the child to her, Mma,' she said. 'You are a mother. You know what that means.'
Mma Ramotswe got up and walked over to the woman's desk.
'You know you must do this,' she said.
She took the woman's hand and held it gently. It was dark, from sun and heat and hard work.
'Mma Curtin is ready to come to Botswana,' she said. 'She will come in a day or two if I tell her. Can you leave this place, just for a few days?'
'I have an assistant,' said Carla. 'She can run the hotel.'
'And the boy, Michael? Won't he be happy to see his grandmother?'
Carla looked up at her.
'Yes, Mma Ramotswe,' she said. 'You are right.'
Mma Ramotswe returned to Gaborone late the next day. Her maid, Rose, had stayed in the house to look after the children. They were asleep when Mma Ramotswe arrived home. She went to their bedroom and listened to their soft breathing as they slept. Then, tired from the drive, she went to bed.
She was in the office early the next morning. Rose would take care of the children. Mma Makutsi had arrived before her, and was sitting at her desk, typing a report.
'Mr Badule,' she said. 'I am reporting the end of the case.'
'I thought you wanted me to handle that,' said Mma Ramotswe.
'I was not brave enough at first,' said Mma Makutsi. 'But he came in yesterday. You were not here and I had to talk to him.'
'And?' asked Mma Ramotswe.
'And I told him that his wife was seeing another man.'
'What did he say?'
'He was upset. He looked very sad.'
'That's not surprising,' said Mma Ramotswe.
'Yes, but then I told him he should not do anything. I said his wife was not seeing this man for her own pleasure. I said she was doing it for the son. She was seeing a rich man so his son would go to a good school.'
Mma Ramotswe was surprised. 'He believed that?' she said.
'Yes,' said Mma Makutsi. 'He seemed pleased. So now he is happy, his wife is happy, and the boy can stay in the private school. And the wife's lover and the wife's lover's wife are also happy. It is a good result.'
Mma Ramotswe was not so sure. There was something wrong with this solution. She would have to talk about it with Mma Makutsi when they had more time.
Some days passed with no new clients. Mma Makutsi cleaned her typewriter and bought some new tea things. Mma Ramotswe wrote letters to old friends and added up the company's money. There was not a lot, but they were not losing money, and she had been happy and had done interesting things. That was as important as making a lot of money.
Three days later, Andrea Curtin arrived. In the office of the No. 1 Ladies' Detective Agency, Mrs Curtin met her grandson and his mother. While Carla told her what had happened ten years ago, Mma Ramotswe took the boy for a walk.
He was a serious, polite boy, and he seemed interested in stones.
As they walked, he stopped to look at or pick up small rocks.
'I want to study geology,' he told Mma Ramotswe. 'There is a geologist who stays in our hotel sometimes. He shows me how to find interesting rocks.'
Mma Ramotswe smiled. 'That's like being a detective,' she said. 'Looking for things.'
When they returned, Carla and Mrs Curtin were sitting together. The older woman looked peaceful and happy. Mma Ramotswe knew that she had found what she was looking for.
They drank tea together quietly. The boy had a gift for his grandmother, a small stone animal which he had made himself. She took it, and kissed him, just like any other grandmother.
Mma Ramotswe also had a gift for the American woman. It was a basket that she had bought on her way back from Bulawayo, from a woman sitting by the road. The woman was poor, and Mma Ramotswe had wanted to help her. It was a traditional Botswana basket, with a traditional picture on its side.
She explained the picture to Mrs Curtin. 'This is a giraffe, and these little marks are the tears of the giraffe. The giraffe gives its tears to the women and they put them in the basket.'
The American woman took the basket politely, with both hands, in the correct Botswana way.
'You are very kind, Mma,' she said. 'But why did the giraffe give its tears?'
Mma Ramotswe was surprised. She had never thought about it. 'I suppose it means that we can all give something,' she said. 'A giraffe has nothing else to give - only its tears.'
Did it really mean that, she wondered. For a moment, she imagined a giraffe looking down from the trees. She thought of the beauty that there was in Africa, and the love.
The boy looked at the basket. 'Is that true, Mma?'
Mma Ramotswe smiled. 'I hope so,' she said.
مشارکت کنندگان در این صفحه
تا کنون فردی در بازسازی این صفحه مشارکت نداشته است.
🖊 شما نیز می‌توانید برای مشارکت در ترجمه‌ی این صفحه یا اصلاح متن انگلیسی، به این لینک مراجعه بفرمایید.