سرفصل های مهم
فصل 07
توضیح مختصر
زمان مطالعه

14 دقیقه

سطح

ساده
دانلود اپلیکیشن «زیبوک»
این فصل را می‌توانید به بهترین شکل و با امکانات عالی در اپلیکیشن «زیبوک» بخوانید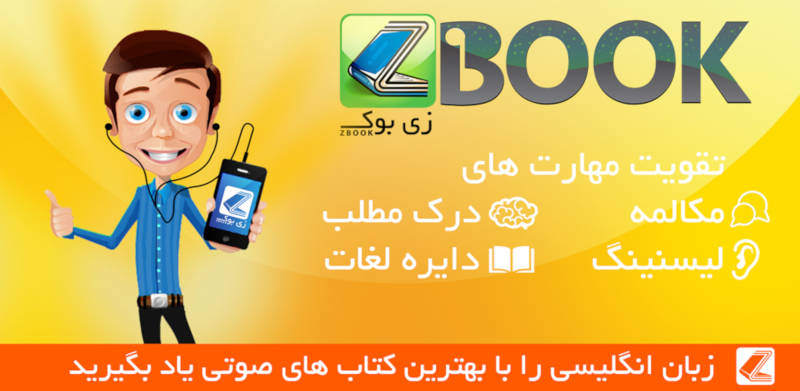 متن انگلیسی فصل
Chapter seven
Mr Badule's Wife
It was the first day of Mma Makutsi's promotion to assistant detective.
'You are an assistant detective,' Mma Ramotswe had said, 'but you will still need to type and do other things.'
'That is all right, said Mma Makutsi. 'I can do all those things, but I will do more as well. I shall have clients.'
Mma Ramotswe was surprised. She had not planned on letting Mma Makutsi have her own clients. But maybe it was selfish to keep all the clients for herself.
'Yes,' she said. 'You can have clients. But not the big clients at first. You can start with small matters.'
'That is quite fair,' said Mma Makutsi. 'I do not want to run before I can walk. Thank you, Mma.'
Mma Ramotswe thought she should give Mma Makutsi a client as soon as possible. When, later that morning, Mr Letsenyane Badule arrived, she decided that this would be her assistant's first case.
Mr Badule was nervous as he sat in the client's chair.
'You need not feel embarrassed,' said Mma Ramotswe. 'Many people come here to ask for help.'
'Actually,' said Mma Makutsi, 'it is the strong people who ask for help. The weak ones are too ashamed to ask.'
Mr Badule seemed to relax after Mma Makutsi said this. That was good, thought Mma Ramotswe. She knows how to speak to a client.
'I have been very worried,' said Mr Badule. 'I have not been able to sleep. I have a question that keeps me awake.'
'Why don't you tell us about yourself, Rra?' said Mma Ramotswe.
Mr Badule told his story over a cup of tea.
I am not an important man, he began. I come from Lobatse, and my father worked at the High Court, as a cleaner. He was a hard worker and the judge was kind to him. He was kind to me too. He helped me get a place in a good school.
When I passed my examinations, I got a job with the Government Meat Agency. I worked hard. When I saw other workers steal meat, I reported it. My boss was pleased with me and gave me a promotion.
After some time, I saved enough money to buy my own shop. Perhaps you have seen it on the road to Lobatse. It is called the Honest Meat Shop.
The shop does quite well, but I have not got a lot of extra money. My wife does not work and she likes expensive clothes.
For many years we did not have children. But then we had a son. I was proud of him.
My son did not do well in school. His teachers said his writing was untidy and full of mistakes. My wife said that we should send him to a private school, but I was worried that it would be too expensive. When I said that, she became very cross.
'If you cannot pay for a private school,' she said, 'I will go to a charity and ask them to pay.'
'There are no charities that will pay for private schools,' I said.
'I know one that will, and I will speak to them tomorrow.'
She went to town the next day. When she came back, she said it had all been arranged. 'The charity will pay for him to go to Thornhill,' she said. 'He can start next term.'
I was surprised. Thornhill is a very good school, you know. I asked my wife to tell me the name of the charity, so I could thank them, but she said that it was a secret.
My son liked Thornhill and soon he was getting good marks in mathematics and writing. I think if he continues to do well, he will get an important job in the Government one day. And he is the grandson of a cleaner!
I'm sure you are thinking, why should this man complain? He has a well-dressed wife and a clever son. But when I come home from work and my wife is not yet home, and I wait until ten or eleven o'clock before she returns, I worry. Because, you see, I think my wife is seeing another man. I know many husbands say that, and they are wrong. I hope I am wrong. But I cannot have any peace until I know if it is true or not.
When Mr Letsenyane Badule left the office, Mma Ramotswe looked at Mma Makutsi and smiled.
'This is a very simple case, Mma Makutsi,' she said. 'I think you should be able to handle it alone.'
'Thank you, Mma Ramotswe,' said Mma Makutsi. 'I shall do my best.'
'So, what do you think?'
'I think Mma Badule is getting money from somewhere. That means she is getting it from a man. She is paying for the school with the money.'
Mma Ramotswe agreed. 'So now you should follow her one day and see where she goes. She should lead you straight to the house of this other man. Find the maid and give her one hundred pula. She will tell you everything. Maids like to talk about what happens in their boss's house. Then you tell Mr Badule.'
'That is the part I will not like,' said Mma Makutsi.
Mma Makutsi felt wonderful. It was her first case as an assistant detective. She could not drive, so she asked her uncle to drive her. He was excited about doing detective work, and put on a pair of dark glasses.
Early the next morning, they drove to the house next to Mr Badule's shop. They found a place to park across the road and waited in the car.
'I have seen many films like this,' said the uncle. 'The detectives sit in their car and wait patiently. Then somebody starts shooting.'
'Nobody will shoot,' said Mma Makutsi. 'There is no shooting in Botswana.'
At seven o'clock a boy came out of the house, dressed in the uniform of the Thornhill School.
'Should I make a note of this?' asked the uncle.
At first Mma Makutsi wanted to say that it would not be necessary, but she changed her mind. It would give her uncle something to do. So the uncle wrote on a piece of paper: 'Badule boy leaves house at 7 AM and goes to school on foot.'
Twenty minutes later, Mr Badule came out of the house and walked over to his shop. The uncle made a note of this too.
They waited for four hours. The car was becoming hot, and Mma Makutsi was becoming annoyed by all the notes her uncle was taking. Then they saw Mma Badule leave the house. She got into a car and began to drive into town.
Mma Makutsi and her uncle followed her to a large house on Nyerere Drive. Mma Badule got out of the car and went inside. Mma Makutsi remembered Mma Ramotswe's advice. The best thing to do would be to talk to the maids and offer them the new fifty pula notes that Mma Ramotswe had given her.
Her uncle wanted to go with her, but Mma Makutsi said it would not be dangerous to talk to a few maids in the middle of the day. He looked nervous as she left the car and went to the maid's entrance. He took out his pencil, looked at his watch and made a note: 'Mma Makutsi enters house at 2:10 PM.'
There were two maids, one of them older than the other. They both stared at Mma Makutsi.
'I want to talk to you, my sisters,' said Mma Makutsi. 'I want to talk about the woman who has come to visit this house.'
'She is a very well-dressed lady,' said the younger maid. 'She comes and sits and drinks tea.'
The older maid smiled. 'But she is also very tired. She often has to lie down to rest in the bedroom.'
The younger one laughed loudly. 'Oh, yes! There is much resting in that bedroom.'
Mma Makutsi laughed too. This was going to be easy.
'Who is the man who lives in this house?' she asked. 'Has he no wife?'
'He has a wife, all right,' said the older maid. 'She lives in their village, near Mahalaype. He goes there at weekends. This woman here is his town wife.'
'Does the village wife know about the town wife?'
'No, she would not like it. She is a religious woman and very rich. She bought this house for her husband.'
'But she does not like to live in Gaborone,' added the younger maid. 'She prefers her village. So he has to go back every Friday, like a schoolboy going home for the weekend.'
'The man said that if we told his wife, we would lose our jobs,' said the older maid. 'So we keep our mouths shut.'
Suddenly both maids looked upset. 'Aiee!' cried the younger one. 'Have you been sent by the wife?'
'No,' said Mma Makutsi quickly. 'I do not know the wife. The other woman's husband has asked me to find out what she is doing.'
'But if you tell him what is happening,' said the older maid, 'he might tell the real wife. That way we lose our jobs too. And there is a boy who belongs to the well-dressed woman. If you look, you will see that he is the son of the man in this house, not the other man. They both have big noses. The boy comes here every day after school, but does not tell the father that he lives with. That is bad. What will happen to Botswana, Mma, if we teach boys to lie?'
Mma Makutsi returned to her uncle's car. He had fallen asleep. She touched his arm and he woke up.
'Ah! You are safe! I am glad that you are back.'
'We can go now,' said Mma Makutsi. 'I have found out everything I need to know.'
They drove back to the No. 1 Ladies' Detective Agency. Mma Makutsi had not needed to give money to the maids, so she gave fifty pula to her uncle for helping her. Then she sat down to write her report.
The client's wife has been seeing a man for many years. He is the husband of a rich woman who does not know about this. The boy is the son of this man, and not the son of the client. I am not sure what to do, but I think we have two choices.
(a) We tell the client everything. This is what he asked us to do. We have promised to tell him about his wife and we should keep our promises.
(b) We tell the client that there is another man, but we do not know who he is. I do not like to lie, as I believe in God. But if we tell the client everything, he will be sad. He will find out that his son is not his real son. Would God want him to be unhappy? And what if the rich woman finds out? She may stop giving money to the real father and he may stop paying for the boy's school. Then the boy would suffer.
For these reasons, I do not know what to do.
Mma Makutsi signed the report and put it on Mma Ramotswe's desk. Then she looked out of the window at the trees. She had received top marks from the Botswana Secretarial College, but they had not taught her how to answer a question like this one.
مشارکت کنندگان در این صفحه
تا کنون فردی در بازسازی این صفحه مشارکت نداشته است.
🖊 شما نیز می‌توانید برای مشارکت در ترجمه‌ی این صفحه یا اصلاح متن انگلیسی، به این لینک مراجعه بفرمایید.