سرفصل های مهم
فصل 13
توضیح مختصر
زمان مطالعه

15 دقیقه

سطح

ساده
دانلود اپلیکیشن «زیبوک»
این فصل را می‌توانید به بهترین شکل و با امکانات عالی در اپلیکیشن «زیبوک» بخوانید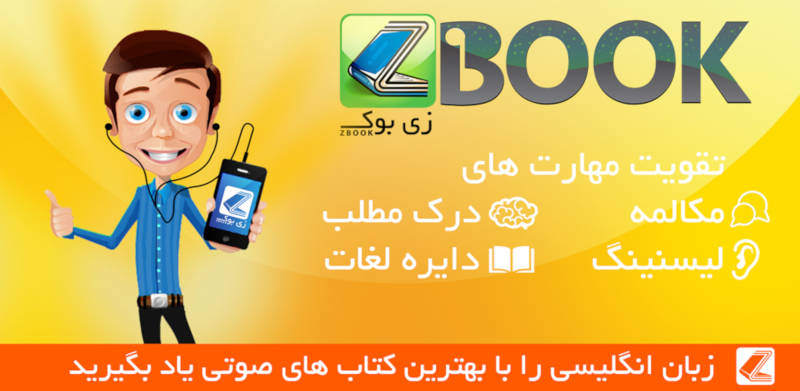 متن انگلیسی فصل
Chapter thirteen
Michael Curtin
Mma Ramotswe felt afraid. She had been afraid only once or twice before in her work as Botswana's only lady detective. (Mma Makutsi, she thought, was only an assistant detective.) Of course, there was no real reason to be afraid to go to Dr Ranta's house. There would be neighbours next door, there would be the lights of cars in the road. Dr Ranta was a ladies' man, not a murderer.
But sometimes very ordinary people can be murderers. She had read that most people knew the person who murdered them. Mothers killed their children. Husbands killed their wives. Wives killed their husbands. Employees killed their employers. Perhaps murder happened in exactly this situation - a quiet talk in a small house, while people did ordinary things just a short distance away.
Mr JLB Matekoni knew that something was wrong with Mma Ramotswe. He had come to dinner to tell her about his visit to his maid, who was now in prison. He decided to tell his story first, to take her mind off her problem, whatever it was.
'I have asked a lawyer to see Florence,' he said.
Mma Ramotswe put a large serving of beans on Mr JLB Matekoni's plate.
'Did she explain anything?' she asked.
'She was shouting when I first arrived,' he said. 'The guards said: "Please control your wife and tell her to shut her big mouth." I had to tell them twice that she was not my wife.'
'But why was she shouting?' asked Mma Ramotswe. 'She is a silly woman, but I'm sure she knows that shouting won't help her.'
'She knows that, I think,' said Mr JLB Matekoni. 'She was shouting because she was so cross. She said something else too. She said your name. I don't know why.'
'And the gun? Did she explain the gun?'
'She said the gun did not belong to her. She said that it belonged to a boyfriend and that he was coming to collect it. Then she said that she didn't know it was in her bag. She thought it was a package of meat.'
'Nobody will believe that,' said Mma Ramotswe.
'That's what the lawyer said to me on the telephone,' said Mr JLB Matekoni. 'The courts don't believe people who say they did not know they had a gun. They send them to prison for at least a year.'
Mr JLB Matekoni looked at Mma Ramotswe. She was nervous about something. In a marriage, it would be important not to have secrets. Of course, he had kept his two foster children a secret from Mma Ramotswe. But now they should have no secrets.
'Mma Ramotswe,' he said, 'you are thinking about something. Is something wrong? Is it something I have said?'
She looked at her watch.
'It's not about you,' she said. 'I have to speak to somebody tonight. It's about Mma Curtin's son. I am worried about this person that I have to see.'
She told him about Dr Ranta. She said that she did not think he would murder her, but she could not be sure.
He listened quietly. When she had finished, he said, 'You cannot go. I cannot let my future wife do something dangerous like that.'
She looked at him. 'It makes me very pleased to know that you are worried about me. But I am a detective. This is my job.'
Mr JLB Matekoni looked unhappy. 'If you go, then I shall go too. I shall wait outside. He need not know I am there.'
'All right,' she said. 'We will take my van. You can wait outside while I am talking to him.'
'And if there is a problem, you can shout,' he said.
They finished the meal, both of them feeling better. Mr JLB Matekoni took the plates to the kitchen, and Mma Ramotswe went to look at the children. Motholeli had been reading to her brother in his bedroom. Now Puso was almost asleep and the girl was sleepy herself.
'It is time for you to go to bed too,' she said to the girl. 'Mr JLB Matekoni says you have had a busy day fixing engines.'
She pushed Motholeli back to her own room and the girl got into bed.
'Are you happy here, Motholeli?' she asked.
'I am so happy,' said the girl. 'And every day my life is getting happier.'
They were parked outside Dr Ranta's house.
'I will be ready,' said Mr JLB Matekoni. 'If you shout, I will hear you.'
They looked at the house. It was an ordinary house with an untidy garden. Dr Ranta clearly did not employ a gardener, thought Mma Ramotswe. This was wrong. A person with a good job, like Dr Ranta, should employ people at home. There were so many people who needed work.
'He is selfish,' said Mma Ramotswe.
'That's exactly what I was thinking,' said Mr JLB Matekoni.
She opened the door of the van and got out. Mr JLB Matekoni watched her walk to the front door and knock. Dr Ranta had been waiting. He quickly opened the door and she went inside.
'Is your friend in the van coming in, Mma?' said Dr Ranta.
'No,' she said. 'He will wait for me outside.'
Dr Ranta laughed. 'So you will feel safe?'
She did not answer his question. 'You have a nice house,' she said. 'You are fortunate.'
He led her into the living room and they sat down.
'I don't want to waste time talking to you,' he said. 'I will speak only because you are making trouble for me and because someone is lying about me.'
He was hurt, thought Mma Ramotswe. He had been beaten - and by a woman. That would be very embarrassing for a man like him.
'How did Michael Curtin die?' she asked.
'I worked there,' he began. 'I was studying what they were doing, for the university. But I knew their commune would fail.
I knew it would not work.
'I lived in the big house. The boss was a German, Burkhardt Fischer. He had a wife, Marcia. There was also a South African woman, Carla Smit. And the American boy.
'We were all friends, except that Burkhardt did not like me. He tried to make me leave but he couldn't. I was working for the university. He told lies about me, but they didn't believe him.
'The American boy was very polite. He could speak some Setswana and people liked him. The South African woman liked him too. Soon they were sharing the same room. She did everything for him. She cooked his food, cleaned his clothes. Then she became interested in me. I didn't make her do it, but she was with me at the same time that she was with that boy. She said she wanted to tell him, but she didn't want to hurt him. So we saw each other secretly.
'Burkhardt guessed what was happening. He called me into his office and said he would tell the American boy if I didn't stop seeing Carla. He became angry and said he would complain about me to the university. So I told him I would stop seeing Carla.
'But I did not. Why should I? We met each other in the evenings. She told the boy that she liked walking in the bush at night. He didn't because he thought it was dangerous. So he did not go with her.
'We had a place where we went to be alone together. It was a small hut in the fields. That night we were in the hut together. There was a full moon outside. I heard someone outside and I opened the door very slowly. The American boy was outside.
'He said, "What are you doing here?" I said nothing, and then he saw Carla. Of course, then he knew what was happening.
'At first he didn't say anything. Then he began to run - not back to the big house, but into the bush.
'Carla shouted for me to go after him, so I did. He ran fast.
I caught him once but he got away. I followed him through the bush, and cut myself on the arms and legs. It was very dangerous.
'I caught him again, but he pulled away from me. We were on the edge of a deep ditch. He fell into the ditch. I looked down and saw him lying on the ground. He was not moving.
'I climbed down and looked at him. He had broken his neck when he fell, and he was not breathing.
'I ran back to Carla and told her what had happened. She came back with me to the ditch. He was clearly dead and she started to scream.
'When she had stopped screaming, we talked about what to do. I said that if we reported what had happened, nobody would believe that it was an accident. People would say that we had had a fight about Carla, and that I killed him. I knew Burkhardt would say bad things about me to the police.
'So we decided to bury the body and say that we knew nothing about it. There were some anthills near us, so I hid the body inside one and covered it with leaves and stones. I did a good job, because the game tracker never found it.
'The police asked us questions and we both said nothing. She became very quiet and did not want to see me anymore. After some time, she left. She told me that she was going to have a child - his child, not mine. I left too, one month later.
'I went to study at Duke University. She did not go back to South Africa. I heard that she went to Bulawayo in Zimbabwe, and that she found a job running a hotel there. I think she is still there.'
He stopped and looked at Mma Ramotswe. 'That is the truth, Mma,' he said. 'I did not kill him. I have told you the truth.'
'I know,' said Mma Ramotswe. She paused. 'I am not going to tell the police. I promised you that I would not. But I am going to tell the mother what happened. I will ask her to make the same promise - not to go to the police.'
'And those girls?' asked Dr Ranta. 'They won't make trouble for me?'
'No,' said Mma Ramotswe. 'There will be no trouble.'
'But what about the letter?' he asked. 'The one from the other girl?'
Mma Ramotswe got up and opened the front door. Mr JLB Matekoni was sitting in the van. He looked up when she opened the door. She walked out of the house.
'Well, Dr Ranta,' she said quietly. 'I think you are a man who has lied to a lot of people. Especially to women. Now something new has happened to you. A woman has lied to you and you have believed her. There was no girl.'
She walked to the van. Dr Ranta stood at the door watching her. She knew he would not hurt her. Actually, if he had a conscience, he should be grateful to her. Now, finally, the events of ten years ago could rest in peace. But she doubted that he had much of a conscience.
مشارکت کنندگان در این صفحه
تا کنون فردی در بازسازی این صفحه مشارکت نداشته است.
🖊 شما نیز می‌توانید برای مشارکت در ترجمه‌ی این صفحه یا اصلاح متن انگلیسی، به این لینک مراجعه بفرمایید.