سرفصل های مهم
فصل 09
توضیح مختصر
زمان مطالعه

12 دقیقه

سطح

ساده
دانلود اپلیکیشن «زیبوک»
این فصل را می‌توانید به بهترین شکل و با امکانات عالی در اپلیکیشن «زیبوک» بخوانید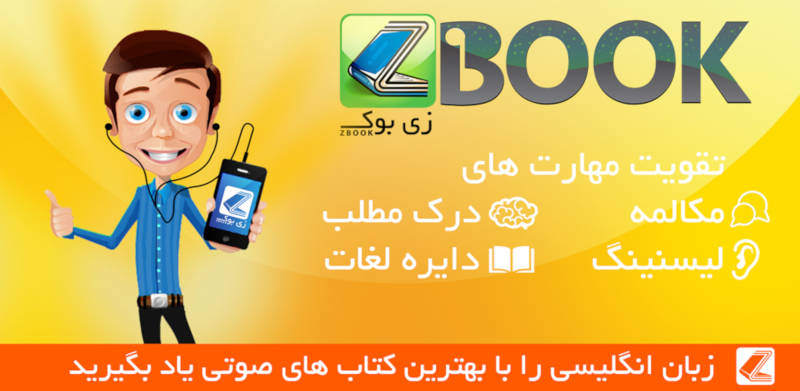 متن انگلیسی فصل
Chapter nine
The Bad Maid
Florence Peko, the bad-tempered maid of Mr JLB Matekoni, had a headache. She had had headaches since Mr JLB Matekoni said that he was going to marry Mma Ramotswe. Whenever something bad happened, Florence had a headache. When her brother was in court, for example, she had had headaches. When she visited him in prison, there was always a headache.
Her brother had been arrested for stealing cars.
Why did he have to go to prison? There were many other men who were much worse than he was. There was a long list of bad men in Botswana. She knew some of them.
And one of them, Mr Philemon Leannye, might even help her, she thought. She had met him at a restaurant. He was tired of bar girls, he said. He wanted to meet some honest girls who would not take his money.
'Someone like you,' he had said.
He made her feel special, and they began to see each other. He often disappeared for a month or two, but then he returned with a gift for her. A silver clock, a bag, a bottle of wine. He lived with a woman and three children.
'That woman always shouts at me,' he complained. 'I give her money every month, but she always wants more. She says the children are hungry. She is never satisfied.'
'You should leave her and marry me,' said Florence. 'I would not shout at a man. I would make a good wife for a man like you.'
She had been serious, but he laughed.
'You would be just as bad,' he said. 'When women marry, they start to complain. Everyone knows this.'
Then one time, when he was in trouble, the police talked to her. She told them that he was with her when he was not. Now he would have to do something for her.
One hot afternoon, they were in Mr JLB Matekoni's bedroom. 'Philemon,' she said to him, 'I want a gun. Can you get one for me?'
He laughed. 'Who do you want to shoot? Mr JLB Matekoni? Do you want to shoot him the next time he complains about your cooking? Hah!'
'No, I am not going to shoot anybody. I want to put the gun in someone's house. Then I will tell the police about the gun and they will come and find it.'
'So I won't get my gun back?'
'No. The police will take it. But they will also take the person who lives in the house. What happens if the police find a gun that you are not supposed to have?'
Philemon lit a cigarette and blew smoke towards Mr JLB Matekoni's ceiling.
'The police don't want people to have guns here,' he said. 'If they catch you with a gun, you go to prison.'
'I am glad to hear that,' said Florence.
'So how will I pay for this gun?' he asked. 'It will cost five hundred pula - maybe more. Someone has to go to South Africa to get one. You can't buy them in Botswana.'
'I haven't got five hundred pula,' she said. 'Why not steal the gun? You know where you can get one. Ask one of your boys to do it.' She paused, and then said, 'Remember that I helped you. That was not easy for me.'
He looked at her carefully. 'Do you really want this?'
'Yes,' she said. 'It's really important to me.'
He put out his cigarette.
'All right,' he said. 'I'll get you a gun. But remember, if anything goes wrong, you did not get the gun from me.'
'I shall say I found it,' said Florence. 'I shall say that it was lying in the bush near the prison. Maybe one of the prisoners left it there.'
'That sounds good,' said Philemon. 'When do you want it?'
'As soon as you can get it.' she replied.
'I can get you one tonight,' he said. 'Actually, I have an extra one. You can have that.'
She touched him gently. 'You are a very kind man. You can come and see me any time. I am always happy to see you, and make you happy.'
'You are a very fine girl,' he said, laughing. 'Very bad. Very clever.'
He gave her the gun, as he had promised. It was inside a paper package at the bottom of a white shopping bag. She took it out of the package and he started to explain how to use it, but she interrupted.
'I am not interested in that,' she said. 'All I am interested in is this gun, and the bullets.'
He gave her some bullets. She liked the way they felt. They would make fine jewellery, she thought, if you put them together on a string.
Philemon helped her to put the bullets into the gun, and to clean the gun afterwards so there would be no marks from her fingers. Then he kissed her and left. She missed him as soon as he had gone. If she went to his house and shot his wife, she wondered, would he marry her?
But she could never shoot anyone. She was a good person, she thought. She just had bad luck. That's why she had to do things that good people did not do. Or said they did not do - Florence knew that everybody did bad things sometimes. And she was only trying to save Mr JLB Matekoni from that fat detective woman, who shouldn't try to take what wasn't hers. A few years in prison would teach that woman a lesson.
'I have got a gun,' thought Florence. 'Now I need to put the gun into a house in Zebra Drive.'
She needed someone else to help her. Fortunately, a man called Paul had borrowed money from her two years ago. It was not a lot of money, but he had never paid it back. Perhaps he had forgotten about it, but Florence had not forgotten, and now she would remind him. And Paul had a wife who did not know about his secret visits to Mr JLB Matekoni's house. If he refused, she could say she was going to tell the wife.
When she reminded him of the money, Paul said he could not pay it back.
'My wife knows about every pula I spend,' he said. 'One of our children is always ill. We have to pay the hospital a lot of money. But I will pay you back one day.'
'I can forget the money if you do something for me,' she said. 'Just go to an empty house, break a window in the kitchen and go inside.'
'I am not a robber,' he said. 'I do not steal.'
'I am not asking you to steal. I want you to put something in the house. It's just a package that I want to keep in a safe place.'
At last he agreed. He would do it the next afternoon, when everybody was at work. She knew that the maid would not be there, and there was no dog.
She gave him the package. He did not know what it was, but it was heavy and he began to have doubts.
'Don't ask,' she said. 'Don't ask and you won't know.'
'It's a gun,' he thought. 'She wants me to put a gun in the house in Zebra Drive.'
'I don't want to carry this with me,' he said. 'It's very dangerous. I know it's a gun and I don't want the police to catch me with it. I will fetch it from you at the Matekoni house tomorrow.'
She thought for a moment. She could carry the gun to Mr JLB Matekoni's house in the shopping bag. Paul could take it from her there. The important thing was to put it in the Ramotswe house, and then, two days later, to make that telephone call to the police.
'All right,' she said. 'Come at 2.30 tomorrow. He will be at the garage then.' She put the package back in the shopping bag. 'You have been a good man. Now I want to make you happy.'
'No,' he said. 'I am too nervous to be happy. Maybe some other time.'
The following afternoon, Paul Monosopati, an employee of the Gaborone Sun Hotel, and a man who was expecting promotion, made a telephone call.
'Now listen to me, Rra,' he said to the man at the other end, 'I cannot speak for long. But I am against crime.'
'That's good,' said the policeman.
'If you go to a house on the way to the old airport, you will find a woman with a gun. She sells them. You will catch her if you go now. The gun does not belong to the man who owns the house, it is the woman's gun. She will have it with her in the kitchen, in a white shopping bag.'
He gave the address of the house and then put down the telephone. At the other end of the line, the policeman smiled. This would be an easy arrest, he thought. There should be a reward for good citizens who reported crimes like this, he thought. Five hundred pula, at least.
مشارکت کنندگان در این صفحه
تا کنون فردی در بازسازی این صفحه مشارکت نداشته است.
🖊 شما نیز می‌توانید برای مشارکت در ترجمه‌ی این صفحه یا اصلاح متن انگلیسی، به این لینک مراجعه بفرمایید.