سرفصل های مهم
فصل 05
توضیح مختصر
زمان مطالعه

12 دقیقه

سطح

ساده
دانلود اپلیکیشن «زیبوک»
این فصل را می‌توانید به بهترین شکل و با امکانات عالی در اپلیکیشن «زیبوک» بخوانید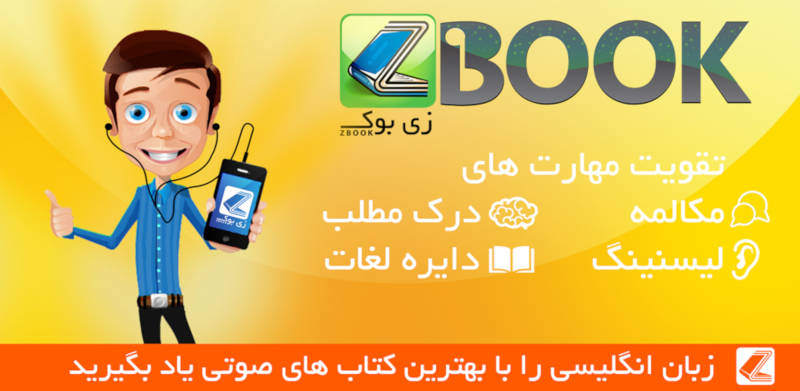 متن انگلیسی فصل
Chapter five
The Children's Story
On the day that Mma Ramotswe travelled to Silokwolela, Mr JLB Matekoni felt uncomfortable. He usually met Mma Ramotswe on Saturday mornings to help her with shopping or work around her house. Without her, Gaborone seemed empty. He decided he would visit Mma Potokwane at the orphan farm again. She was always happy to sit down and talk about things over a cup of tea.
Mma Potokwane greeted him as he parked his car.
'I am very glad that you came today,' said Mma Potokwane. 'I was going to phone you.'
'Is it your car? Or the water pump?' asked Mr JLB Matekoni.
'The pump. It is making a strange noise. It seems to be in pain.'
'Engines feel pain. They tell us by making a noise.'
'Then the pump needs help,' said Mma Potokwane. 'Can you look at it?'
'Of course,' said Mr JLB Matekoni.
It took him a long time, but at last he was able to fix the pump. It would need to be changed one day, but at least the noise had stopped.
Back in Mma Potokwane's office, he had a cup of tea and a piece of cake that the farm cooks had baked that morning. The orphans were well fed, unlike many in other African countries. Botswana was fortunate. Everyone had enough to eat.
'So you will be married soon,' said Mma Potokwane. 'You will have to behave yourself, Mr JLB Matekoni!'
He laughed, eating the last piece of his cake. 'Mma Ramotswe will watch me. She will make sure that I behave well.'
'Will you live in her house or yours?' asked Mma Potokwane.
'I think we will live in her house,' he said. 'It is a bit nicer than mine. It is in Zebra Drive, you know.'
'Yes, I have seen it,' said Mma Potokwane. 'It's quite big, isn't it? There will be room for children.'
'We have not been thinking of that,' said Mr JLB Matekoni. 'We are probably too old for children.'
Mr JLB Matekoni wondered if he would have the energy to take care of children. He wanted to fix engines during the day and spend his evenings with Mma Ramotswe. Children needed to be taken to school and put in the bath and taken to the hospital. Would he and Mma Ramotswe really want that?
'Of course,' said Mma Potokwane, watching him as she spoke, 'you could take an orphan as a foster child. You could give the children to Mma Ramotswe as a wedding gift. Women love children.'
'But…'
Mma Potokwane interrupted. 'There are two children who would be happy to live with you.'
'Two children? Two?'
'A brother and a sister. We do not want to separate them. The girl is twelve and the boy is five. Actually, you have met one of them already. The girl in the wheelchair.'
Mr JLB Matekoni said nothing. He remembered the child, who had been very polite and grateful. But would it not be rather difficult to look after a child in a wheelchair? Mma Potokwane had said nothing about this when she began talking about children. Then she had added an extra child - the brother - and now she appeared to believe that the wheelchair was not important. He stopped himself. He could be the one in that chair.
Mma Potokwane had been looking out of the window. Now she turned to him.
'Would you like me to call that child?' she asked. 'I am not trying to force you, Mr JLB Matekoni, but would you like to meet her again, and the little boy?'
The room was silent. Mr JLB Matekoni remembered how it was to be a child, back in the village, all those years ago. He remembered how the village mechanic had let him clean lorries and mend tyres, and by this kindness had helped him find his life's work. It was easy to make a difference in people's lives. 'Call them,' he said. 'I would like to see them.'
'You are a good man, Mr JLB Matekoni,' she said. 'I will ask someone to bring them here. They are in the fields now. But while we are waiting, I will tell you their story.'
The Basarwa, said Mma Potokwane, lead a hard life in the Kalahari. They have no cows, no houses to live in. When you wonder how you and I could live like that, you will know that these bushmen are special people.
A group of bushmen had come from the Kalahari to a village near Maun, hunting game. They had a camp a few kilometres outside the village. They had killed some animals and had plenty of meat, so they were happy to stay there, sleeping under the bushes.
There were several children, and one woman had just given birth to a baby boy. She was sleeping with him at her side, away from the others. She had a daughter, too, who was sleeping on the other side of her mother. While the mother was sleeping, a snake bit her. She died before the baby woke up.
The bushmen prepared to bury the mother that morning. But when a bushman woman dies, and she is still feeding a baby, they bury the baby too. There just isn't enough food for a baby without a mother.
The girl hid in the bush and watched them take her mother and her baby brother. They dug a shallow hole in the sand and put the mother in it. The other women cried and the men sang. The girl watched as they put her little brother in the hole too. Then they pushed sand over them both and went back to the camp.
The moment they had gone, the girl came out and started digging. Soon she had her brother in her arms. There was sand in his nose but he was still breathing. She ran through the bush to the road. A short time later, a Government lorry came past and stopped. The driver was probably surprised to see a girl standing at the side of the road with a baby in her arms. He couldn't understand what she said, but he took her to a hospital on the way to Francistown.
The baby was thin and the girl had TB, which was not unusual. They kept the children in the hospital for two months and gave the girl drugs. Then they let them go because beds in the TB rooms were needed for other sick people.
A nurse at the hospital was worried about the children, so she took them to her home and let them live in a small room. The nurse and her husband fed the children, but they had two children of their own and not much money.
The girl learned the Setswana language quickly. She discovered how to earn a few pula by collecting empty bottles from the side of the road and taking them back to the bottle shop. Sometimes she asked for money outside the railway station, but she preferred to earn it if she could. And although she was still a child herself, she was a good mother to the baby boy. She washed him and made clothes for him. She always carried him on her back and never let him out of her sight.
This went on for four years. Then the girl became ill. They took her back to the hospital and found that the TB had badly damaged her bones. After some time, she could not walk. The nurse found a wheelchair for her. Now she had to look after the boy from the wheelchair, and he did little things to help his sister.
The nurse and her husband had to move. The husband had a new job down in Lobatse. The nurse knew about the orphan farm, so she wrote to me. I said that we would take them, and I went to Francistown to get them just a few months ago. Now they are here with us, as you have seen.
That is their story, Mr JLB Matekoni. That is how they came here.
Mr JLB Matekoni said nothing. He looked at Mma Potokwane. The children's story had affected him deeply.
'They will be here in a few minutes,' said Mma Potokwane. 'Do you want me to say that you might be able to take them?' Mr JLB Matekoni closed his eyes. He had not spoken to Mma Ramotswe about it and it seemed wrong to surprise her with something like this. Was this a good way to start their marriage?
But here were the children. The girl in her wheelchair, smiling at him, and the boy standing there, looking so serious.
He took a deep breath. There were times in life when a person had to do something. This was probably one of those times.
'Would you children like to come and stay with me?' he said. 'Just for a week or two? Then we can see how things are.'
The girl looked at Mma Potokwane.
'Rra Matekoni will look after you well,' she said. 'You will be happy there.'
The girl turned to her brother and said something to him that the adults did not hear. The boy thought for a moment, and then smiled.
'You are very kind, Rra,' the girl said. 'We will be happy to come with you.'
Mma Potokwane shouted happily. 'Go and pack, children,' she said. 'Take some clean clothes.'
The girl turned her wheelchair round and left the room with her brother.
'What have I done?' asked Mr JLB Matekoni quietly.
'A very good thing,' Mma Potokwane said.
مشارکت کنندگان در این صفحه
تا کنون فردی در بازسازی این صفحه مشارکت نداشته است.
🖊 شما نیز می‌توانید برای مشارکت در ترجمه‌ی این صفحه یا اصلاح متن انگلیسی، به این لینک مراجعه بفرمایید.