سرفصل های مهم
فصل 12
توضیح مختصر
زمان مطالعه

12 دقیقه

سطح

متوسط
دانلود اپلیکیشن «زیبوک»
این فصل را می‌توانید به بهترین شکل و با امکانات عالی در اپلیکیشن «زیبوک» بخوانید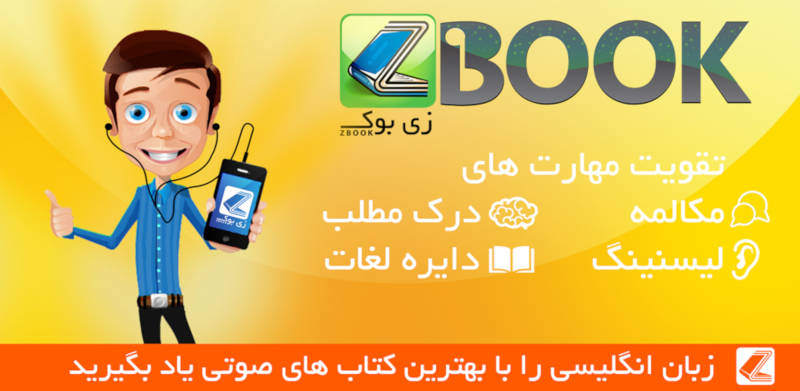 متن انگلیسی فصل
Chapter twelve
In the West Wing
Maxim had to go up to London at the end of June. It was the first time that I had been left alone at Manderley. I was sure that Maxim would have a terrible accident or even be killed. I was too worried to eat any lunch. At about two o'clock, Robert brought me a message. Maxim had arrived safely in London after a good journey. I felt happy again and also rather hungry. I went back into the dining-room and took an apple and some biscuits. Then I called Jasper and we went together into the woods.
As I sat there I felt happier than I had ever been at Manderley. I could not understand it. I had not wanted Maxim to go to London, but now I was glad to be alone.
I walked through the Happy Valley to the bay. The sea was very calm. Jasper ran up the rocks leading to the next bay.
'Not that way, Jasper,' I called. The dog took no notice.
Oh well, it doesn't matter, I thought. Maxim isn't here. And I climbed over the rocks after Jasper.
The tide was out and there was very little water in the bay. The white and green buoy was still there. I could read the name on it now: Je Reviens. A strange name for a boat - "I'll come back". And that boat would never come back now.
I walked slowly across the beach to the cottage. The sun was shining today and the cottage did not look frightening any more. I pushed open the door. Everything was exactly as before. There was a sound in the boat-house and Jasper ran up to the doorway, barking angrily.
'Is anybody there?' I said.
I looked through the door and saw Ben sitting by the wall. He looked very frightened.
'I think you should come out,' I said. 'Mr de Winter doesn't like people coming in here.'
Ben followed me out into the sunshine.
'I'm not doing anything wrong,' he said. 'You won't lock me up, will you?'
His whole body was shaking with fear and tears were rolling down his fat, round face.
'I didn't do anything. I didn't tell anyone,' he said.
'That's all right, Ben. No one's going to hurt you. But don't go into the cottage again.'
Ben smiled.
'You're not like the other one,' he said. 'She was tall and dark. She had eyes like a snake. She came here at night. She saw me once, looking at her. "You'll be locked up. People will hurt you," she said. But you won't lock me up, will you?'
'No, of course not, Ben,' I said.
Ben smiled again and went off down the beach to the sea. I went up towards the wood. Jasper followed me. When I looked back, Ben had gone. But I had a strange feeling that someone was watching me. Someone tall and dark, who watched and listened.
I started to run up the path and did not feel safe until I reached the lawn. The house stood there, safe and secure. The sun shone on something metal in the drive. A green sports car was parked there. I had never seen it before and I hoped the visitor did not want to stay to tea.
As I walked across the lawn, I looked up at the west wing. One of the shutters was open and a man stood at the window. Then another figure, dressed in black, closed the shutter. I was sure it was Mrs Danvers. But who was the man? And why had he come when Maxim was away in London?
I walked up the steps, through the hall and into the morning-room. I could smell cigarette smoke. Then I heard voices and, without thinking, I hid behind the door. I heard Mrs Danvers say, 'I expect she went into the library. Wait here while I go and see.'
She was talking about me of course. I did not know what to do. Jasper had moved towards the drawing-room, wagging his tail.
'Hallo, Jasper, old boy,' said a man's voice and Jasper ran back into the morning-room. The man followed. He saw me standing behind the door. I have never seen anyone more surprised.
'I beg your pardon,' the man said, looking down at me with a rather unpleasant smile. He was a big, handsome man, but his face was red and his eyes were a hard blue. His breath smelt of whisky.
'I'm so sorry,' he said. 'I called to see Danny. She's an old friend of mine.'
He lit a cigarette and looked round the room.
'How's old Max?' he asked.
'Maxim's very well, he's in London,' I said.
'What? He's left you all alone? That's not fair, is it?' The man gave an unpleasant laugh. I did not like him at all.
At that moment, Mrs Danvers came back. She looked at me angrily.
'Well, Danny,' the man said, 'aren't you going to introduce me to the new bride?'
'This is Mr Favell, Madam,' said Mrs Danvers.
'How do you do?' I said politely. 'Will you stay to tea?'
The man laughed again.
'Now isn't that kind, Danny,' he said. 'But I had better be going. Come and look at my car,' he said to me. 'It's a good car. Much faster than the one Max has.'
I did not like the way that Favell spoke about Maxim. I did not want to look at his car. But I followed him out into the hall.
'Goodbye, Danny. Take care of yourself. You know my telephone number.'
'Dear old Manderley,' Favell said as we walked out of the house. 'What do you think of it? Aren't you lonely living here?'
'I'm very fond of Manderley,' I said.
'I have enjoyed meeting you,' Favell said, standing by his car. 'But I'd rather you didn't tell Max about my visit. I'm afraid your husband doesn't like me very much. He might be cross with poor old Danny.'
'No, all right,' I said awkwardly. 'I won't say anything to Maxim.'
He got into the car and started the engine.
'That's very kind,' he said. 'Perhaps I'll come back and see you one day. Goodbye.'
Favell drove away noisily and much too fast. I walked slowly back to the house. Mrs Danvers had gone. I wondered who Favell was. He had certainly been to Manderley before. And, like Rebecca, he called Maxim 'Max'. Had Favell known Rebecca? What had he been doing in the west wing? There were some very valuable things in the house. Perhaps the man was a thief.
I decided to go up to the west wing. I must see that everything was all right. The house seemed very quiet as I began to walk up the stairs. My heart was beating in a strange, excited way.
I was again in the corridor where I had stood on my first morning at Manderley. I turned the handle of the nearest door and went inside. Everything was dark. I found the light and switched it on. I was surprised to see that the room was completely furnished. There was no dust and everything was clean and tidy. The room, a bedroom, was the most beautiful I had ever seen. There were flowers on the dressing table and on the table beside the bed. A satin dressing-gown lay on a chair. There was a pair of slippers under a chair.
I walked slowly into the middle of the room. No, it was not used. It was not lived in any more. The air was not fresh. Rebecca would never come back to this room again. I could hear the sea clearly. I went to the window and opened a shutter. Yes, I was standing at the window where I had seen Mrs Danvers and Favell.
I felt afraid and my legs began to tremble. I sat down on the stool by the dressing-table. I looked round the room, the most beautiful in Manderley. A room that was never used now.
I got up and went to the chair. I touched the satin dressing-gown. I picked up the slippers and held them in my hand.
On the bed lay Rebecca's nightdress. I went to the bed and held the nightdress to my face. It was cold and smelt of the flowers in the Happy Valley.
As I stood looking down at the bed, I heard a step behind me.
I turned quickly. It was Mrs Danvers. I shall never forget the look on her face. It was a look of strange, terrible excitement.
She came nearer and I could feel her breath on my face.
'Is there anything the matter, Madam? Are you feeling unwell?' Mrs Danvers said quietly.
'I did not expect to see you here, Mrs Danvers. I came up to fasten one of the shutters.'
'I will fasten it,' Mrs Danvers said.
Mrs Danvers came back from the window and stood beside me.
'You opened the shutter yourself, didn't you?' she said. 'You wanted to see this room, didn't you? Now you are here, let me show you everything.'
Her voice now was as soft and sweet as honey.
'It's a lovely room, isn't it? That was her bed. I keep it just as it was. This was her nightdress. She was wearing it the night before she died. These are her slippers.'
Mrs Danvers put the slippers back under the chair and walked across the room to a large wardrobe.
'All her evening clothes are here. Her furs, too. Mr de Winter was always buying clothes for her, beautiful clothes.'
Mrs Danvers held my arm tightly with her long thin fingers. Her eyes looked deep into mine.
'I blame myself for the accident,' she said. 'I was out that evening. When I came in, I heard she had gone down to the bay. I was worried. The wind was blowing hard. Mr de Winter came in at about eleven. The wind was blowing harder, and still she had not come back.
'I sat on my bed until after five. Then I put on my coat and went down to the bay. I saw at once that the boat had gone.'
Mrs Danvers' hand fell back to her side.
'That is why Mr de Winter doesn't use these rooms any more. Listen to the sea.'
Even with the shutters and windows closed, I could hear the dull, harsh sound of the sea in the bay.
'I come into these room and dust them every day,' Mrs Danvers said. 'If you want to come again, ask me. No one comes here but me.
'Sometimes I feel she is standing here, behind me. I feel her everywhere. In the morning-room and in the hall. You feel her too, don't you?'
I tried to smile, but I felt sick and ill.
'Do you think she can see us now?' Mrs Danvers asked me. 'Do you think the dead watch the living?'
'I don't know,' I said. 'I don't know.'
'Sometimes I think she watches you and Mr de Winter together,' Mrs Danvers whispered.
We stood there by the door, staring at one another. I could not take my eyes away from hers. Then I turned and walked into the corridor. I went down the stairs and through the door to the east wing. I pushed open the door to my own bedroom. I shut the door of the room and locked it.
Then I lay down on my bed and closed my eyes. I felt terribly sick.
مشارکت کنندگان در این صفحه
تا کنون فردی در بازسازی این صفحه مشارکت نداشته است.
🖊 شما نیز می‌توانید برای مشارکت در ترجمه‌ی این صفحه یا اصلاح متن انگلیسی، به این لینک مراجعه بفرمایید.