سرفصل های مهم
فصل 22
توضیح مختصر
زمان مطالعه

10 دقیقه

سطح

ساده
دانلود اپلیکیشن «زیبوک»
این فصل را می‌توانید به بهترین شکل و با امکانات عالی در اپلیکیشن «زیبوک» بخوانید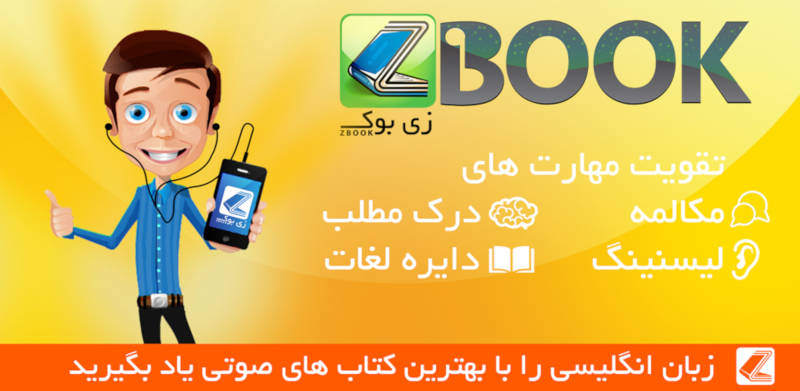 متن انگلیسی فصل
Chapter twenty two
Rebecca's Diary
Thank God for Favell's laugh. I saw a look of disgust come into Colonel Julyan's face.
'The man's drunk,' he said quickly. 'He doesn't know what he's saying.'
'Drunk, am I?' shouted Favell. 'Oh no, I'm not drunk. Max de Winter murdered Rebecca, and I'm going to prove it.'
'Wait a minute,' said Colonel Julyan. 'I want to hear your proof.'
'Proof?' said Favell. 'Aren't those holes in the boat enough proof for you?'
'Certainly not,' said Colonel Julyan. 'Unless you can find someone who saw him do it.'
'I'll get your proof for you,' shouted Favell. 'De Winter killed Rebecca because of me. He was jealous because she loved me. He went down to the cottage and killed her there. Wait a minute… I think I can find someone who saw him.'
I suddenly knew what Favell meant. Someone had seen it all happen - someone who was often down there in the bay - Ben.
'There's an idiot who was always around the cottage,' Favell said. 'He often slept on the beach. I'm sure he saw everything.'
'Can we get this man and question him?' asked Colonel Julyan.
'Of course,' said Maxim. 'His name is Ben. Could you go and get him, Frank? Take your car.' Frank went out quickly. Favell laughed angrily. His face was very red. 'You all help each other down here, don't you?' he said. 'Crawley knows the truth, I'm sure. He'll be there to hold the young bride's arm when Max is sentenced to death.'
Without warning, Maxim went up to Favell and hit him hard. Favell fell heavily to the floor. I wished that Maxim had not hit him. Favell got slowly to his feet, walked over to a small table and poured himself some whisky. I saw Colonel Julyan look thoughtfully at Maxim. Was he beginning to believe Favell's story?
The door opened and Frank came in.
'All right, Ben,' he said quietly. 'Don't be frightened.'
Ben stepped into the room and stared at everyone with his small eyes. Favell walked up to him.
'You know who I am, don't you?' he said. Ben did not answer.
'Come on,' said Favell. 'You've seen me in the cottage, haven't you?'
Ben held Frank's arm. 'I've never seen him,' he said. 'Is he going to take me away?'
'No, of course not,' said Colonel Julyan. 'Now listen to me, Ben. You remember the lady with the boat. Were you on the beach when she took her boat out for the last time?'
'You were there, weren't you?' said Favell, standing over Ben. 'You saw Mrs de Winter go into the cottage and Mr de Winter too. What happened then?'
Ben shook his head and moved back against the wall. 'I didn't see anything,' he said. He began to cry.
'You damned little idiot,' Favell said slowly.
'I think Ben can go home now, don't you, Colonel Julyan?' Maxim said. Frank took Ben out of the room as the Colonel nodded his head.
'That poor fellow was terrified,' he said. 'He's no use to you, Favell. I'm afraid you can't prove your story.'
Favell did not answer. Instead, he rang the bell and when Frith came in, he said, 'Ask Mrs Danvers to come here, Frith.'
'Isn't Mrs Danvers the housekeeper?' asked Colonel Julyan as Frith left the room.
'She was also Rebecca's friend. She knew her for years,' Favell said, with his unpleasant smile.
We all waited, watching the door. Then Mrs Danvers came in and shut the door behind her.
'Good evening, Mrs Danvers,' Colonel Julyan said. 'I would like to ask you a question. You knew the late Mrs de Winter well. Mr Favell has told us that Mrs de Winter was in love with him. Is that true?'
'No, it is not,' Mrs Danvers answered.
'Now, listen, Danny,' Favell began to shout, but Mrs Danvers took no notice.
'She was not in love with you, Mr Jack. Or with Mr de Winter. She was not in love with anyone. She thought men were fools. She amused herself with you, that was all.'
Maxim went very white. Favell stared at Mrs Danvers as though he did not understand her.
'Mrs Danvers,' Colonel Julyan said quietly, 'can you think of any reason why Mrs de Winter killed herself?'
Mrs Danvers shook her head. 'No, certainly not,' she said.
'There you are! What did I tell you?' Favell shouted.
'Be quiet, will you. Let Mrs Danvers read the note. She may understand it,' Colonel Julyan said. Mrs Danvers took the note, read it and then shook her head again.
'I don't know what she meant. If it was something important, she would have told me.'
'Can you tell us how Mrs de Winter spent that last day in London? Did she keep a diary?' asked Colonel Julyan.
'I've got her diary in my room,' Mrs Danvers replied. 'I kept all her things. I'll go and get it.'
'Well, de Winter,' said Colonel Julyan, 'do you mind us seeing this diary?'
'Of course not,' said Maxim. Once again, I saw Colonel Julyan give Maxim a hard look. This time Frank saw it too. Somehow I felt sure that the truth was in that diary.
Mrs Danvers came back with a small book in her hand.
'Here is the page for the day Mrs de Winter died,' she said. Colonel Julyan looked at it carefully.
'Yes,' he said, 'here it is. Hairdressers at twelve o'clock. Then lunch. And then - Baker - two o'clock. Who was Baker?' He looked at Maxim. Maxim shook his head.
'Baker?' repeated Mrs Danvers. 'She knew no one called Baker.'
'We must find out who this person was,' said Colonel Julyan. 'If he wasn't a friend, perhaps it was someone she was afraid of.'
'Mrs de Winter afraid?' said Mrs Danvers. 'She was afraid of nothing and no one. Only one thing worried her. That was the thought of illness, of dying slowly in her bed.'
'What does all this matter?' said Favell. 'If Baker was important Danny would know about him.' Mrs Danvers was turning the pages of the diary.
'There's a telephone number here at the back,' she said. 'And the name Baker again.'
'Well,' said Maxim, lighting a cigarette. 'Perhaps someone should phone that number. Would you mind, Frank?'
Frank took the diary without a word and went into the next room. He shut the door behind him. When he came back, he said, 'That was a doctor's number. Dr Baker used to live there, but he left six months ago. They gave me his new address. I have written it here.' And Frank held out a piece of paper.
It was then that Maxim looked at me. He looked at me like a man saying goodbye for the last time. That piece of paper was enough to hang Maxim.
I knew why Rebecca had gone to a doctor. I knew what she had wanted to tell Favell. Rebecca had been pregnant when she died. She had been going to have a child. It was the one clear proof that Rebecca had not killed herself.
I was sure that this was the truth. I knew Maxim thought so too.
'Well done, Frank,' said Maxim calmly. 'Where does the doctor live now?'
'In north London,' Frank replied. 'But he's not on the phone. He's a very well-known women's doctor.'
'Well,' said Colonel Julyan. 'There must have been something wrong with her after all.'
'I'll write him a letter,' Frank said.
'I don't think he would tell you anything,' Colonel Julyan answered. 'I think de Winter should see him and explain.'
'I'm ready to go,' said Maxim quietly. 'Shall I go up in the morning?'
'He's not going alone,' Favell said with a laugh. 'You go with him, Julyan. And I think I'd better go too. What time do we start?'
Colonel Julyan looked at Maxim.
'Nine o'clock?' he said. 'Perhaps you will take me in your car.'
'We'll meet at the crossroads just after nine,' Favell said. He walked to the door.
'I suppose you're not going to ask me to dinner, so I'll say goodbye. Come on, Danny. I'll see you in the morning, Max.'
Colonel Julyan came up to me and took my hand.
'Good night,' he said. 'Get your husband to bed early. Tomorrow will be a long day.' He held my hand for a moment, but he did not look into my eyes. He and Frank went out together. Maxim and I were alone at last.
'I'm coming with you tomorrow,' I said.
'Yes,' Maxim answered. 'We must be together as long as we can.'
I put my arms around him and held him. We did not say anything. Then Maxim held me tightly. We began to kiss each other, like guilty lovers who had never kissed before.
مشارکت کنندگان در این صفحه
تا کنون فردی در بازسازی این صفحه مشارکت نداشته است.
🖊 شما نیز می‌توانید برای مشارکت در ترجمه‌ی این صفحه یا اصلاح متن انگلیسی، به این لینک مراجعه بفرمایید.