سرفصل های مهم
فصل 16
توضیح مختصر
زمان مطالعه

11 دقیقه

سطح

ساده
دانلود اپلیکیشن «زیبوک»
این فصل را می‌توانید به بهترین شکل و با امکانات عالی در اپلیکیشن «زیبوک» بخوانید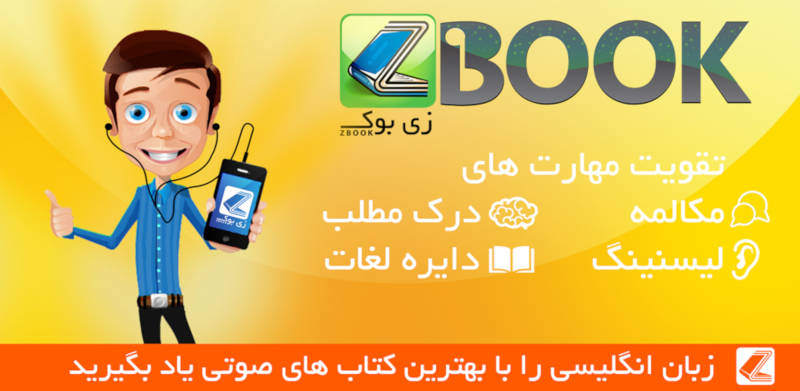 متن انگلیسی فصل
Chapter sixteen
'Why Don't You Jump?'
I fell asleep at about seven o'clock. When I woke up again, it was after eleven. Clarice had brought me some tea. It was cold now, but I drank it. Maxim's bed was empty. He had not come to bed at all. I sat up, looking straight in front of me.
My marriage was a failure. It had failed after only three months. I was too young for Maxim, I knew too little about the world. The fact that I loved him made no difference. It was not the sort of love he needed. Maxim was not in love with me. He had never loved me. He did not belong to me, he belonged to Rebecca. Rebecca was the real Mrs de Winter.
I could never be the mistress of Manderley. Wherever I walked, wherever I sat, I saw Rebecca. I knew her well. I knew her tall, slim figure, her small face and clear white skin. If I ever heard her voice, I would know it. Rebecca - always Rebecca. I would never escape from Rebecca. She was too strong for me.
I got out of bed and opened the curtains. Sunlight filled the room. I could not hide in my bedroom any longer. I had a bath, dressed and went downstairs. The servants had been very busy. The rooms were clean and tidy. The flowers had gone. Soon there would be nothing to remind us of the Fancy Dress Ball.
I met Robert in the dining-room.
'Good morning, Robert,' I said. 'Have you seen Mr de Winter anywhere?'
'He went out soon after breakfast, Madam. He has not been in since.'
I went into the small room behind the library and picked up the telephone. Perhaps Maxim was with Frank. I had to talk to Maxim. I had to explain about last night.
'Frank, it's me,' I said when he answered. 'Where's Maxim?'
'I don't know. I haven't seen him,' Frank said. 'How did he sleep? How was he at breakfast?'
'Frank,' I said slowly, 'Maxim did not come to bed last night.'
There was silence.
'I was afraid something like that would happen,' Frank said at last.
'Where do you think he's gone?' I asked. 'I must see him. I've got to explain about last night. Maxim thinks I did it as a joke.'
I could not stop my tears now. They poured down my face as I spoke.
'You mustn't talk like that,' Frank said. 'Let me come up and see you.'
'No,' I said. 'It has happened. Nothing can be changed now. Perhaps that's a good thing. I understand things more clearly now.'
'What do you mean?' said Frank, quickly.
'Maxim doesn't love me, he loves Rebecca,' I said. 'He's never forgotten her. He's never loved me, Frank. It's always Rebecca, Rebecca, Rebecca.'
I heard Frank cry out.
'I've got to come and see you,' he said.
I put down the telephone stood up. I did not want to see Frank. He could not help me. No one could help me, but myself.
Perhaps I would never see Maxim again. Perhaps Maxim had left me and would never come back. I could not get these thoughts out of my mind.
I went to the window and looked out. A fog had come up from the sea. I could not see the woods. It was very hot, but the sun was hidden behind the wall of fog. I could hear the sea and I could smell it in the fog. I walked out of the house and on to the lawn. I looked back at the house. One of the shutters in the west wing had been pulled back. Someone was standing there, looking down at me. For a moment, I thought that it was Maxim. Then the figure moved and I saw that it was Mrs Danvers.
I felt that she knew about my tears. She had planned all this to happen. This was her triumph - hers and Rebecca's.
I remembered Mrs Danvers smiling at me, like a devil. But she was a living woman like myself. She was not dead, like Rebecca. I could not speak to Rebecca, but I could speak to Mrs Danvers.
I walked back across the lawn. I went through the house, along the dark silent corridor of the west wing to Rebecca's room. I turned the handle of the door and went inside.
Mrs Danvers was still standing by the window. The shutter was folded back. She turned to me and I saw that her eyes were red with crying. There were dark shadows on her white face.
'You've done what you wanted, Mrs Danvers,' I said. 'You wanted this to happen, didn't you? Are you pleased now? Are you happy?'
She turned her head away from me.
'Why did you ever come to Manderley?' she said. 'Nobody wanted you. We were all right until you came.'
'You seem to forget that I love Mr de Winter,' I said.
'If you loved him, you would never have married him,' Mrs Danvers said.
'Why do you hate me?' I asked. 'What have I done to you?'
'You tried to take Mrs de Winter's place,' she said.
'But I changed nothing here. I left everything to you. I wanted to be friends with you,' I said.
She did not answer.
'Many people marry twice,' I said. 'My marriage to Mr de Winter isn't a crime. Haven't we a right to be happy?'
'Mr de Winter is not happy,' Mrs Danvers said, looking at me at last. 'Look into his eyes. He's in hell. He has looked like that ever since she died.'
'It's not true,' I said. 'It's not true. He was happy when we were in Italy together.'
'Well, he's a man, isn't he?' she said with a hard laugh. 'Every man likes to enjoy his honeymoon.'
I was suddenly very angry and not afraid of Mrs Danvers any more. I went up to her and shook her by the arm.
'How dare you speak to me like that? How dare you? You made me wear that dress last night. You wanted to hurt Mr de Winter. Do you think his pain and unhappiness will bring Mrs de Winter back?'
Mrs Danvers moved away from me.
'What do I care for his pain?' she said. 'He's never cared about mine. How do you think I've felt, watching you sit in her place, using the things she used? I hear the servants calling you Mrs de Winter. And all the time, the real Mrs de Winter, with her smile and her lovely face is lying cold and dead in the church.'
Mrs Danvers' face was twisted with pain. Her voice was loud and hard.
'Mr de Winter deserves his pain, marrying a young girl like you - and only ten months afterwards. Well, he's paying for it now. He knows she is watching him. My lady comes at night and watches him.
'I looked after her when she was a child. Did you know that?'
'No,' I said, 'no. What's the use of this, Mrs Danvers? I don't want to hear any more.'
Mrs Danvers did not seem to hear me. She went on speaking in a high, harsh voice.
'Mrs de Winter was a lovely child,' she said. 'When she was only twelve years old, the men could not stop looking at her. But even then, she cared for nothing and nobody. And that's how she was when she grew up. She was beaten in the end. But it wasn't a man. It wasn't a woman. The sea got her. The sea was too strong for her in the end.'
Mrs Danvers began to cry noisily, with her mouth open and her eyes dry.
'Mrs Danvers, you're not well. You ought to be in bed,' I said.
She looked at me angrily.
'Leave me alone. Why shouldn't I cry? What's it to do with you? You came here and thought you could take Mrs de Winter's place. You! Why, even the servants laughed at you when you came to Manderley.'
'You'd better stop this, Mrs Danvers,' I said. 'You'd better go to your room.'
'Yes. And then what will you do? You'll go to Mr de Winter and tell him that Mrs Danvers has been unkind to you. You'll go to him like you did when Mr Favell came here.
'Mr de Winter was jealous of Mr Favell when she was alive. He's jealous now. That shows you he's not forgotten her, doesn't it? Of course Mr de Winter was jealous. She didn't care. She only laughed. All the men fell in love with her, Mr de Winter, Mr Favell, Mr Crawley. It was like a game to her.'
'I don't want to know,' I said. 'I don't want to know.'
Mrs Danvers came close to me and put her face near to mine.
'It's no use, is it?' she said. 'She's the real Mrs de Winter, not you.'
I backed away from her, towards the window. She took my hand and held it.
'Why don't you go?' she said again. 'He doesn't want you, he never did. He can't forget her. He wants to be alone in the house again, with her.'
She pushed me towards the open window. I could see the stones of the terrace below. Beyond the terrace was a white wall of fog.
'Look down there,' Mrs Danvers said. 'It's easy, isn't it? Why don't you jump? It wouldn't hurt. It's not like drowning. Why don't you try it? Why don't you go?'
The fog came in through the open window, damp and thick. I held on to the window ledge with both hands.
'Don't be afraid,' said Mrs Danvers. 'I won't push you. You can jump. You're not happy. Mr de Winter doesn't love you. Why don't you jump now?'
The fog was thicker than before. There was fog below and all around me. If I jumped now, I would not see the stones. The fall would kill me. Maxim did not love me.
'Go on,' whispered Mrs Danvers. 'Go on, don't be afraid.'
I shut my eyes. My fingers ached from holding the ledge. The thick fog made me forget my unhappiness. I could forget about loving Maxim. I could forget about Rebecca. I would not have to think about Rebecca any more…
A loud explosion shook the window where we stood. The glass cracked. I opened my eyes and stared at Mrs Danvers. The first explosion was followed by another, then a third and a fourth.
'What is it?' I said. 'What has happened?'
Mrs Danvers let go my arm. She stared out of the window into the fog.
'It's the rockets,' she said. 'There must be a ship in trouble in the bay.'
We listened, staring into the white fog together. And then we heard the sound of footsteps on the terrace below us.
مشارکت کنندگان در این صفحه
تا کنون فردی در بازسازی این صفحه مشارکت نداشته است.
🖊 شما نیز می‌توانید برای مشارکت در ترجمه‌ی این صفحه یا اصلاح متن انگلیسی، به این لینک مراجعه بفرمایید.