سرفصل های مهم
فصل 04
توضیح مختصر
زمان مطالعه

10 دقیقه

سطح

متوسط
دانلود اپلیکیشن «زیبوک»
این فصل را می‌توانید به بهترین شکل و با امکانات عالی در اپلیکیشن «زیبوک» بخوانید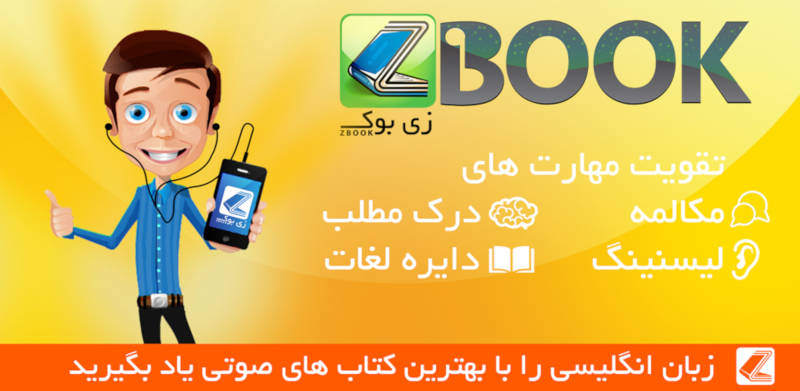 متن انگلیسی فصل
Chapter four
I Leave Monte Carlo
Two days later, everything had changed. Mrs Van Hopper and I were ready to leave Monte Carlo. All the trunks and bags were packed. All the drawers and cupboards were empty.
Mrs Van Hopper had read a letter from her daughter at breakfast. 'Helen is sailing for New York on Saturday. Her child's ill. We are going too. I'm tired of living here. How would you like to see New York?'
The thought of leaving Monte Carlo and Maxim de Winter was a terrible one. My unhappiness must have shown on my face.
'What a strange child you are,' Mrs Van Hopper said. 'I can't understand you. I thought you didn't like Monte Carlo.'
'I've got used to it,' I said.
'Well, you'll have to get used to New York, that's all. We're going on the same boat as Helen. You'll have to arrange everything at once. Go down to the hotel office now. You will be too busy to feel unhappy.'
She laughed unpleasantly at my sad face. She walked over to the telephone. She wanted to tell everyone that she was leaving.
I went into the bathroom and locked the door. I wanted to be alone for a few minutes. My happiness was at an end. By tomorrow evening, I should be on the train. The train would carry me away from Maxim, mile by mile. He would be sitting in the restaurant, reading perhaps and not thinking of me. Where would I say goodbye to him? In the lounge, with Mrs Van Hopper standing near? I was going and everything was over. We would say goodbye like two strangers.
Mrs Van Hopper knocked on the bathroom door.
'What are you doing in there?' she said. 'There's no time to dream this morning. There's too much to be done.'
I washed my face with cold water and came out of the bathroom at once. I spent the rest of the day packing and arranging the journey. In the evening, Mrs Van Hopper's friends came to say goodbye. We had dinner upstairs and Mrs Van Hopper went to bed early. I had not seen Maxim all day. I went down to the lounge at half past nine. A waiter saw me. He knew who I was looking for, of course.
'Mr de Winter is out this evening,' he told me. 'He will not be back before midnight.'
I walked slowly back up the stairs. Tomorrow would be too late. I should not be able to speak to him at all. That night I cried. My pillow was wet with tears. In the morning, my eyes were red and swollen.
'You haven't got a cold, have you?' said Mrs Van Hopper when she saw my face.
'No,' I said, 'I don't think so.' I tried not to look at her.
'I hate waiting around when everything is packed,' Mrs Van Hopper said bad temperedly. 'We ought to have gone on the earlier train.' She looked at her watch. 'I think we could still catch it. Go down to the reception desk and ask. Hurry up.'
So my last morning was to be taken away from me. I would not see Maxim. Suddenly, I made up my mind. Instead of going down to the reception desk, I ran up the stairs. I knew the number of his room. I knocked on the door.
'Come in,' Maxim shouted. I opened the door. He was having breakfast at a small table in his sitting-room. I stood by the door, feeling silly and awkward.
'What do you want?' he said. 'Is something wrong?'
'I've come to say goodbye,' I said. 'We're going this morning. In about an hour. I thought I would not see you again.'
Maxim stared at me. 'Why didn't you tell me about this before?' he said.
'Mrs Van Hopper only decided to leave yesterday. Her daughter sails for New York on Saturday and we're going with her. I don't want to go. I'll hate New York.'
'Why go there, then?'
'I have to. I work for her, you know that. I can't afford to leave her.'
'Sit down,' he said. 'Have some coffee.'
'I haven't time,' I told him. 'I should be downstairs now.'
'Never mind about that, I've got to talk to you.'
I sat down at the table.
'So Mrs Van Hopper wants to go home,' said Maxim. 'So do I. She goes to New York and I go to Manderley. Which do you prefer? You can take your choice.'
'Please don't joke about it,' I said. 'I must say goodbye now.'
'I'm not joking,' said Maxim. 'Either you go to America with Mrs Van Hopper or you come home to Manderley with me.'
'Do you want a secretary?' I asked, not understanding him.
'No, I'm asking you to marry me, you little fool.'
I sat with my hands in my lap, watching him drink his coffee.
'You can't marry me,' I said at last. 'I'm different from you. I don't belong to your kind of world. I don't belong to a place like Manderley.'
'What do you know about Manderley?' Maxim said. 'I want you to marry me. Are you going to?'
I sat there, staring at him. I could not think clearly.
'The idea doesn't seem to please you,' Maxim said. 'I'm sorry, I thought you loved me.'
'I do love you,' I said, 'I do. I've been crying all night. I thought I would never see you again.'
When I said this, Maxim laughed and put his hand over mine.
'One day I'll remind you of those words. It's a pity you have to grow up,' he said.
Was Maxim laughing at me? Was it all a joke?
He saw the look on my face. 'I haven't done this very well, have I?' Maxim said. 'Men don't usually propose at breakfast. But I'll take you to Venice for our honeymoon. We'll travel round Italy for a time. Then, in the spring, we'll go back to Manderley. I want to show you Manderley so much.'
Maxim wanted to show me Manderley. Suddenly I believed everything. I would be Maxim's wife. We would walk in the gardens of Manderley together. We would walk through that hidden valley to the sea. Mrs de Winter - I would be Mrs de Winter.
'Am I going to tell Mrs Van Hopper or are you?' said Maxim with a smile.
I had forgotten all about Mrs Van Hopper. 'You tell her,' I said. 'She'll be so angry.'
We got up from the table and walked out of the room together. Maxim took my hand. 'I'm forty-two,' he said. 'That must seem very old to you.'
'Oh, no,' I said. 'I don't like young men.' I was still afraid that Maxim would change his mind.
We came to the door of Mrs Van Hopper's rooms.
'I think I'll talk to her alone,' Maxim said. 'I'll tell her we are getting married very soon. We'll have a quiet wedding. Everything can be arranged in a few days.'
'Of course,' I said. 'I don't want a lot of fuss.'
I opened the door.
'Is that you?' called Mrs Van Hopper. 'Where have you been? What have you been doing all this time?'
I did not know whether to laugh or cry. Maxim walked towards the sitting-room.
'I'm afraid it's all my fault,' he said and then he shut the door. I went into my bedroom and waited.
I wondered what Maxim was saying to Mrs Van Hopper. Was he saying, 'I love her. I want to marry her at once.'?
Love. Maxim had not said anything to me about love. He had said we would get married. But he had not said that he loved me. He had loved Rebecca, of course. How could he love me, after her? I would be a companion for him. Someone to make him laugh perhaps.
The book of poems was beside me, on the bed. I opened it. I read again, 'Max, from Rebecca.' She was dead. But the writing still looked fresh and alive.
I took some scissors and cut the page out of the book. I tore up the page. I lit a match and set fire to the pieces. The paper twisted, blackened and turned to ashes. The letter "R" was the last to be burnt. Then the flame destroyed it. I washed my hands. I felt better, much better now.
As I stood there, the door opened and Maxim came in.
'Everything is all right,' he said. 'She could not speak at first. She was too surprised. Go in and talk to her. I'm going downstairs to arrange about her train. I don't want her to come to the wedding.'
Maxim was smiling, but he said nothing about being happy. He said nothing about love. I walked slowly into Mrs Van Hopper's bedroom. She was standing by the window, smoking a cigarette. She turned round and looked at me carefully.
'Well,' she said, 'you are more clever than I thought. How did you do it?'
I did not know what to say. Mrs Van Hopper was smiling, but there was no kindness in her smile. 'It was lucky for you that I was ill,' she said. 'You certainly made the most of your time. He tells me that he wants to marry you in a few days. Well, I can't stop you. He's much older than you, you know.'
'He's only forty-two,' I said. 'I know what I'm doing.' Mrs Van Hopper looked at me again with the same unpleasant smile.
'I hope you do. You won't find it easy to look after Manderley. You haven't any experience and you're too shy. Max de Winter is very attractive, of course. But I think you're making a big mistake.'
I did not say anything. I was young and shy, I knew that. But I was going to be Mrs de Winter. I was going to live at Manderley. And I was going to make Maxim happy.
Mrs Van Hopper put out her cigarette. She walked slowly towards me.
'Of course,' she said, 'you know why he is marrying you, don't you? He's not in love with you. The truth is he's lonely by himself at Manderley. He can't live in that empty house without Rebecca. He's marrying you because he can't go on living there alone.'
مشارکت کنندگان در این صفحه
تا کنون فردی در بازسازی این صفحه مشارکت نداشته است.
🖊 شما نیز می‌توانید برای مشارکت در ترجمه‌ی این صفحه یا اصلاح متن انگلیسی، به این لینک مراجعه بفرمایید.