سرفصل های مهم
فصل 05
توضیح مختصر
زمان مطالعه

12 دقیقه

سطح

متوسط
دانلود اپلیکیشن «زیبوک»
این فصل را می‌توانید به بهترین شکل و با امکانات عالی در اپلیکیشن «زیبوک» بخوانید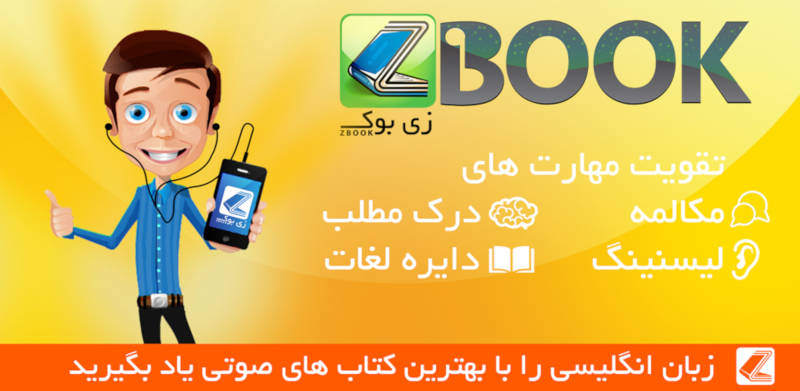 متن انگلیسی فصل
Chapter five
I Come to Manderley
Wе саmе to Manderley early in May. It was the best time of year, before the heat of summer. When we left London, it was raining hard. I remember Maxim saying, 'This is London rain. The sun will be shining for you when we come to Manderley.'
He was right. Long before we reached Manderley, there was blue sky over our heads. I was glad to see the sun. I welcomed it as a sign of happiness.
'Feeling better?' said Maxim, looking at me. I smiled at him and took his hand. It was so easy for Maxim. He was going back to his own home. But for me, everything was new and strange. I was going to Manderley for the first time. And I was going there as the second wife of Maxim de Winter.
'Only two more miles,' said Maxim at last. 'Can you see those trees on the hill in front of us? Manderley is in the valley beyond those trees.'
I tried to smile but suddenly I felt lonely and afraid. I was like a child on her first day at school.
Turning a corner, we came to a crossroads and the beginning of a high wall.
'Here we are,' Maxim said. 'Manderley at last.' I could hear the excitement in his voice.
The road turned again. On the left, were two high iron gates and beside them a small lodge. The gates were wide open for us. People were looking out of the windows of the lodge. They were looking at me. I sat back in my seat. I wanted to hide from their curious eyes.
'You mustn't mind if people stare at you,' Maxim said. 'They are all very interested in you. Don't worry. Be yourself and everyone at Manderley will love you. Mrs Danvers looks after the house. She's been housekeeper here for years. Leave everything to her. She may be rather strange at first, but don't worry about that. She will soon get used to you.'
We were going along the drive now that led up to the house. The drive turned and twisted like a snake. The tall trees met over our heads. Only a little sunlight came through their thick branches. Everything was very quiet. On and on we went. Then suddenly the trees came to an end. The sun shone again. Beautiful high bushes covered with bright red flowers stood on either side of us.
We were not far from the house now. The drive widened. We turned the last corner and there was Manderley. The old house was perfect. It was built in a small hollow and its grey stones glowed in the sunlight. Smooth green lawns surrounded the house. Beyond the lawns were gardens and beyond the gardens, the sea.
Maxim drove up to the wide stone steps and stopped the car in front of them. At the top of the steps, a big door stood wide open. I saw that the hall beyond was full of people. I could see their faces, all turned towards us. I was suddenly shy and afraid again. 'What's the matter?' I said. 'Who are all those people?'
'I'm sorry,' Maxim said. 'This must be Mrs Danvers' idea. Everyone who works at Manderley is here. Don't look so frightened. You won't have to say anything. I'll do it all.'
An old man with a kind face came down the steps.
'Well, here we are, Frith,' said Maxim. 'Everyone well?'
'Yes, thank you, sir,' said Frith. 'We are all very glad to see you at home again. We hope you are well. And Madam too, of course.'
'Yes, we are both well, thank you, Frith. But we're tired from the drive and we want our tea. I didn't expect all these people.'
'Mrs Danvers' orders, sir,' said Frith.
'I thought so,' Maxim said. 'Come on,' he said to me. 'It won't take long and then you can have your tea in peace.'
We went together up the wide stone steps. Inside the open door, the servants stood in two lines. A tall, thin woman dressed in black came towards us. Her pale, thin face was hard. There was no welcome in her dark eyes. The hand she placed in mine was cold and heavy, like something dead.
'This is Mrs Danvers, our housekeeper,' said Maxim. The woman began to speak in a cold, lifeless voice. I remember nothing of what she said. I suppose she was welcoming me to Manderley. As I thanked her, Mrs Danvers looked at me with her hard, dark eyes. I dropped my gloves on the floor and Mrs Danvers picked them up with a twisted little smile on her lips. She could see that I was awkward and shy, and a little afraid of my new life at Manderley.
Maxim noticed nothing. He thanked Mrs Danvers quickly and took me into the library for tea. We were alone at last.
A dog ran up from the fireside to greet us. He went first to Maxim and then sat down beside me. I was glad of the dog's friendly welcome. The library was a large comfortable room. Its walls were covered with books from the floor to the ceiling. Comfortable chairs stood on either side of a great open fireplace. From its long windows I could see the lawns and beyond the lawns, the sea. There was a quiet peace in the room. It was a place for rest, for reading and for quiet thinking.
Tea was brought to us by Frith and a younger servant. There was a special table and a snow-white cloth to cover it. The teapot and kettle were of silver and the china was very fine. There were sandwiches, bread and butter and several kinds of cake. There was far too much food for two people. But this was the tea served at Manderley every day.
Maxim sat in a chair by the fire reading the letters that had been waiting for him. Now and again, he looked up at me and smiled. I leant back in my chair, drinking my tea and trying to feel at home. It was true. Manderley was my home now - my home and Maxim's. But somehow I still could not believe it.
My thoughts were interrupted by the opening of the door. It was Frith.
'Excuse me, Madam,' he said. 'Mrs Danvers asked if you would like to see your room.'
Maxim looked up from his letters. 'What do the rooms in the east wing look like now?' he said.
'Very nice indeed, sir,' Frith replied. 'I think you will be very comfortable there.'
'Have you been making changes?' I asked.
'Oh, nothing much,' said Maxim. 'They have been getting the rooms in the east wing ready for us. There is a lovely view of the rose-garden from there. You go and make friends with Mrs Danvers. I'll come up later.'
I got up slowly and went out with Frith into the hall. I did not want to be alone with Mrs Danvers. The hall seemed very big, and my footsteps sounded very loud on the stone floor.
Mrs Danvers was standing at the top of the wide flight of stairs. Her dark eyes watched me as I walked slowly up the stairs towards her. 'I hope I haven't kept you waiting,' I said.
'It is my duty to wait for you, Madam,' Mrs Danvers said. 'I'm here to carry out your orders.'
She led me along a wide passage. We passed through doors and up and down wide stairs. At last Mrs Danvers opened a door leading into a small room. This room led into a large, light bedroom with wide windows. I went at once to a window and looked out. The rose-garden lay below me. Beyond the rose-garden, the smooth grass stretched to the woods.
'You can't see the sea from here,' I said, turning to Mrs Danvers.
'No, not from this wing,' she answered, 'and you can't hear it either. You would never know the sea was so near.'
Mrs Danvers spoke in a strange way, as though this was somehow important to her.
'I'm sorry about that; I like the sea,' I said. 'But this is a very charming room. I'm sure I shall be comfortable here.'
'Mr de Winter gave very careful orders in his letter about this room. The rooms here have been specially arranged for you.'
'Then this was not his bedroom before?'
'Oh, no, Madam. He has never used this room.'
There was silence. I did not know what to say. I wished Mrs Danvers would go away.
'I suppose you have been at Manderley for many years,' I said.
'Yes, Madam. I came here when the first Mrs de Winter was a bride.' Her voice was suddenly harsh. There was some colour in her pale face now. And for a moment I saw a look of hatred in her eyes.
'Mrs Danvers,' I heard myself saying, 'I hope we shall be friends. This sort of life is new to me. I do want to make Mr de Winter happy. I know I can leave the housekeeping to you. I shan't want to make any changes.'
'Very well,' she said. 'I hope you will be satisfied. I have been looking after the house for the past year. When the late Mrs de Winter was alive, there were lots of parties and visitors, of course. She liked to look after everything herself.'
'I would rather leave it to you, Mrs Danvers,' I said. 'And I'm sure we'll be very comfortable in these rooms.'
'Mr de Winter said you would rather be on this side of the house. They used the rooms in the west wing when Mrs de Winter was alive. The windows there look down to the sea.'
There was a sound outside the door and Mrs Danvers stopped talking. Maxim came into the room.
'Well, what do you think?' Maxim said to me. 'I hope you like the rooms. I think you've done very well, Mrs Danvers.'
'Thank you, sir,' she said. Then she turned and went quietly out of the room.
Maxim walked to the window. 'I love the rose-garden,' he said. 'There's something very quiet and peaceful about this room. How did you get on with Mrs Danvers? She's a strange woman in many ways. I think that some of the young servants are afraid of her.'
'I expect we'll get on well when she knows me better,' I said. 'She may not like me at first, of course.'
'Not like you? Why shouldn't she like you?' said Maxim and he came across the room and kissed me gently.
'Let's forget about Mrs Danvers,' he said. 'Come along, and I'll show you Manderley.'
I felt happier as I walked through the house with Maxim. We looked at the pictures in the long gallery and at most of the rooms downstairs. Maxim put his arm round my shoulder. I began to feel that Manderley really was my home.
After dinner, we sat in the library. The curtains were drawn and more logs put on the fire. It was new for us to sit together quietly like this. In Italy we had walked about in the evenings, or gone for a drive. Maxim sat in the chair to the left of the fireplace.
He picked up the paper. He put a cushion behind his head and lit a cigarette.
This is what he always did, I thought. This is what he did before he knew me. It is what he has done every evening for years.
Maxim did not look at me. He went on reading his paper. He was comfortable, the master of his house. I poured myself another cup of coffee. I bent down to the dog and stroked its soft ears.
Suddenly I shivered as though a door had opened behind me. Someone else had sat in my chair. Someone else had poured coffee and stroked the dog. I was sitting in Rebecca's chair. I was leaning against Rebecca's cushion. The dog, Jasper, came to me because in the past he had come to Rebecca.
مشارکت کنندگان در این صفحه
تا کنون فردی در بازسازی این صفحه مشارکت نداشته است.
🖊 شما نیز می‌توانید برای مشارکت در ترجمه‌ی این صفحه یا اصلاح متن انگلیسی، به این لینک مراجعه بفرمایید.