سرفصل های مهم
فصل 15
توضیح مختصر
زمان مطالعه

11 دقیقه

سطح

متوسط
دانلود اپلیکیشن «زیبوک»
این فصل را می‌توانید به بهترین شکل و با امکانات عالی در اپلیکیشن «زیبوک» بخوانید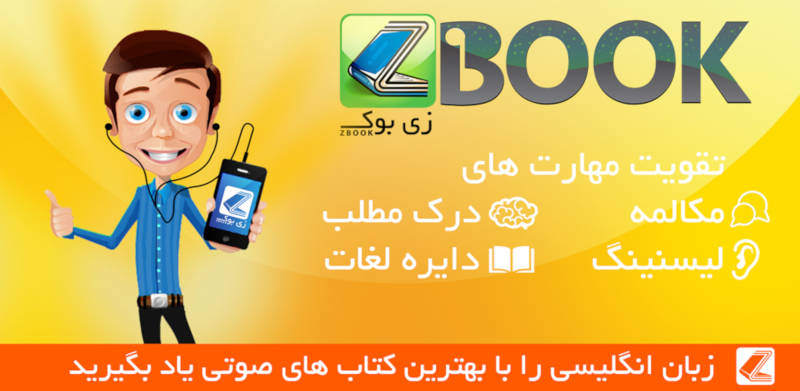 متن انگلیسی فصل
Chapter fifteen
Miss Caroline de Winter
On the day of the Ball, Maxim and I had lunch with Frank. My dress and the wig had arrived and they both looked perfect. Maxim and Frank asked me about my costume but I told them nothing. The secret made me feel excited and important.
'You won't know it's me,' I told them. 'You will both have the surprise of your lives.'
Maxim and I went back to the house after lunch. The band had arrived and we welcomed the men. The afternoon seemed very long. I thought about going for a walk. Then suddenly, it was tea-time and Beatrice and her husband, Giles, had arrived.
'This is like old times,' said Beatrice, looking around. 'Everything is as beautiful as ever. What's everyone going to wear? I suppose you refuse to wear fancy dress, Maxim?'
'Of course,' Maxim said. 'I prefer to be comfortable.'
'I'm going to dress as an Arab,' said Giles. 'I got the idea from a friend.'
'What about you, Mrs Lacy?' Frank said to Beatrice.
'I'm in Eastern dress, too. I'm wearing a veil and lots of jewellery. I'll be cool and comfortable. That's all that matters.'
Beatrice turned to me.
'And what is our hostess going to wear?' she asked. 'The Ball is for you, after all. We all expect you to wear something really special.'
'Don't ask her,' said Maxim. 'She won't tell anyone. She's had the dress made in London.'
'It's quite simple really,' I said.
'What fun it all is,' said Beatrice. 'I'm getting excited already.'
'You've got her to thank for it,' said Maxim, smiling at me.
Everyone looked at me and smiled. I felt pleased and happy. This Ball was for me because I was a bride, the new Mrs de Winter. Manderley had been made into a place of light and beauty, just for me.
'What's the time?' I said. 'I think we ought to be getting ready.'
I found Clarice waiting for me in my bedroom, her face full of excitement. I locked the door and took the dress from its box. It fitted perfectly. I looked at myself in the mirror. I smiled. I felt different already. I was someone more exciting and interesting than my usual self.
'Give me the wig, Clarice,' I said. 'Be careful, the curls mustn't be flat.'
I brushed back my own straight hair. Carefully, I put the wig in place. I looked in the mirror again. The wig and the tightly fitting dress made me almost beautiful.
'Oh, Clarice,' I said. 'What will Mr de Winter say?'
There was a knock on the door.
'Who's there?' I called. 'You can't come in.'
'It's me, my dear,' said Beatrice. 'Are you ready? I want to have a look at you.'
'No, no,' I said, 'you can't come in. Tell Maxim that he can't come in either. I'll come down when I'm ready.'
I looked in the mirror again. My eyes looked larger and the curls made a soft cloud round my head. I lifted the skirt of the dress in my hands.
'Unlock the door,' I said to Clarice. 'I'm going down.'
I stood in the gallery and looked down on the hall below.
There was Giles in his white Arab costume. Beatrice was wearing a long green dress. Frank was dressed as a sailor. Only Maxim was wearing evening clothes.
'I don't know what she's doing,' I heard Maxim say. 'What's the time, Frank? She must be down soon.'
I looked up at the picture of Caroline de Winter. Yes, her dress was exactly like mine and she had the same curled hair. The band was playing softly in the gallery.
'Beat the drum,' I said, 'and call out: Miss Caroline de Winter.'
The drum sounded. Everyone looked up.
'Miss Caroline de Winter,' the man shouted.
I stood at the top of the stairs, smiling. I expected everyone to laugh and clap as I walked down the stairs.
Nobody laughed. Nobody clapped. They all stared at me without moving. I smiled at Maxim.
'How do you do, Mr de Winter?' I said.
Maxim stared up at me. His face was completely white. Something was wrong. Why was Maxim looking like that? He moved towards the stairs.
'What the hell do you think you're doing?' he said.
His eyes were on fire with anger.
'It's the picture,' I said. 'The one in the gallery.'
There was a long silence. Still nobody moved.
'What is it?' I said. 'What have I done?'
When Maxim answered, his voice was cold and hard. 'Go and take off that dress! It doesn't matter what you wear. Any evening dress will do. Go quickly, before anyone comes.' I could not speak. I stood staring at Maxim. 'What are you standing there for?' he asked me. 'Didn't you hear what I said?'
I turned and ran up the stairs. My eyes were full of tears. I did not know what I was doing. The door to the west wing was open. Mrs Danvers was standing there. I shall never forget the terrible look on her face. It was a look of joy - of joy and the most terrible hate. She stood there, smiling at me.
Then I ran from her, back to my room, tripping and nearly falling over my long skirt.
Clarice was waiting for me in my bedroom. She had heard what had happened. When she saw my face, Clarice started to cry.
'It doesn't matter, Clarice,' I said. 'Help me take off this dress. Quickly.'
'What will you wear, Madam?' Clarice asked me. 'I don't know,' I said. 'Leave me alone now. I'll be all right. Go down and enjoy the party. Don't tell anyone what has happened.'
After Clarice had gone, someone knocked at the door. It opened and Beatrice came in.
'My dear,' she said, 'are you all right?' I put a hand up to my head and took off the wig. 'Of course I knew at once that it was a mistake,' Beatrice said. 'You could not have known.'
'Known what?' I said, turning to look at her.
'Why, about your costume. It was exactly what Rebecca wore at the last Fancy Dress Ball here. As you stood on the stairs, I thought for one terrible moment…'
'I ought to have known,' I said.
I was thinking of Mrs Danvers. She had planned this. She had known what would happen.
'How could you know?' said Beatrice. 'But it was a terrible shock to Maxim. He thinks that you did it as a joke. He thinks that is why you kept your dress a secret. But he will understand when you speak to him. I'm going to tell everyone that your dress didn't fit.'
I did not say anything.
'Now, what can you wear?' Beatrice said. 'Here, this blue dress is very pretty. Put this on.'
'No,' I said. 'I'm not going down.'
Beatrice stared at me before she spoke.
'But, my dear, you must. It will look so strange.'
I felt very tired.
'What does it matter?' I said.
Beatrice looked shocked at my words.
'Think of Maxim. You must come down for him,' she said.
'I can't, I can't,' I answered.
Beatrice stared at me.
'I must go down now,' she said at last. 'They will be waiting for me at dinner. I'll tell Maxim you'll be down in a minute, shall I?'
I did not answer and Beatrice walked slowly to the door and went out.
After a long time I got up from the bed where I was sitting. I walked across to the window. I could see the coloured lights in the trees. I walked back to the dressing-table and looked at my white face and red eyes in the mirror. Then slowly I washed my face and combed my hair. I put the white dress and the wig back into the box. I never wanted to see them again. I picked up the blue dress and put it on.
When I was ready, I opened the door and walked along the corridor. Everything was still and quiet. Then I heard the sound of voices. The door of the dining-room was open. The guests were coming out of dinner. Someone laughed.
I walked slowly down the stairs to meet them.
I remember very little of the first party at Manderley. It was the first and the last we ever held there. I remember that Frank tried to make me drink a little champagne. I remember Beatrice smiling at me. I remember dancing with Giles.
The band played and people danced. I stood there smiling at everyone. Maxim stood beside me. His eyes were cold and hard, not the eyes of the man I knew and loved. All through that long night, Maxim never looked at me.
Once, Beatrice came up to me and said, 'Why don't you sit down? You look like death.'
What was the time? I did not know. The night passed, hour after hour. Then at last Giles came up to me and said, 'Come and look at the fireworks on the terrace.'
I remember standing on the terrace and staring up at the sky. The fireworks rose into the sky and turned into stars and flowers. The sky was red and gold. Every window of the house was coloured by the falling lights. The grey walls of Manderley looked heavy and dark.
Then suddenly, the sky was dark too. The fireworks were over. I heard the sound of cars starting in the drive. 'They're beginning to go,' I thought. 'Thank God, they're beginning to go.'
People came up to me to say goodbye.
'Such a wonderful party,' they said. 'Thank you so much for a wonderful evening. The best party I've been to for a long time.'
I shook hands with them all. I smiled.
'I'm so glad, so glad,' I said. I could think of no other words.
Maxim had gone with Frank to stand in the drive. Beatrice Came up to me.
'Well done, my dear,' she said. 'The Ball was a great success. No one had any idea about… you know. You must go to bed now. You look very tired. Have your breakfast in bed.'
'Yes. Yes, perhaps I shall,' I said.
'I'll tell Maxim you've gone up to bed, shall I?'
'Yes, please, Beatrice.'
'All right, my dear. Sleep well.'
I walked slowly into the house. The lights had been turned off. The rooms were empty. I went up the stairs and along the corridor to my room. It was almost light now and a bird had started to sing. I undressed slowly and got into bed. I lay back and closed my eyes.
My body was tired, but my mind would not rest. I wondered how long Maxim would be. The little clock by my bed ticked away the minutes. I lay on my side, watching it. An hour went by. But Maxim did not come.
مشارکت کنندگان در این صفحه
تا کنون فردی در بازسازی این صفحه مشارکت نداشته است.
🖊 شما نیز می‌توانید برای مشارکت در ترجمه‌ی این صفحه یا اصلاح متن انگلیسی، به این لینک مراجعه بفرمایید.