سرفصل های مهم
فصل 17
توضیح مختصر
زمان مطالعه

9 دقیقه

سطح

متوسط
دانلود اپلیکیشن «زیبوک»
این فصل را می‌توانید به بهترین شکل و با امکانات عالی در اپلیکیشن «زیبوک» بخوانید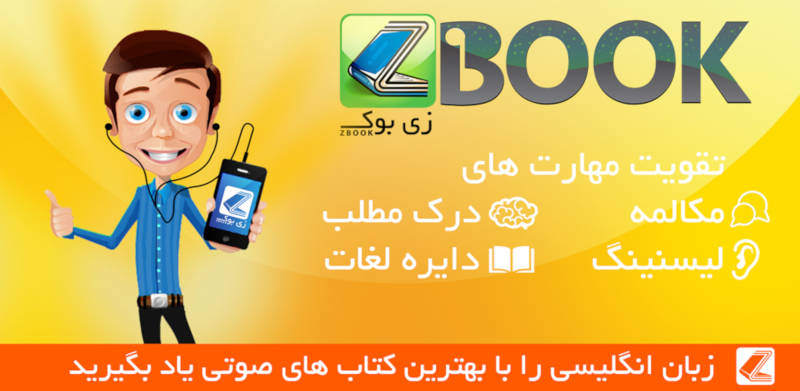 متن انگلیسی فصل
Chapter seventeen
Rebecca Has Won
It was Maxim down on the terrace. I could not see him, but I could hear his voice. I heard Frith answer from the hall.
'A ship's hit the rocks in the bay,' Maxim called out. 'The fog is terrible out there. Tell Mrs Danvers to have food and drink ready for the men. I'm going back to the bay to see if I can do anything.'
Mrs Danvers moved back from the window.
'We had better go down,' she said in her usual voice. 'Frith will be looking for me. Be careful of your hands. I am going to close the window.'
Then she went to the door and held it open for me.
'When you see Mr de Winter, Madam, please tell him there will be a hot meal ready for the men at any time.'
I stared at her.
'Yes,' I said. 'Yes, Mrs Danvers.'
She turned her back on me and went along the corridor. I walked slowly out of the room. I felt as though I had just woken up from a long sleep. When I reached the hall, I saw Frith.
'Did you hear the rockets, Madam?' he said. 'Mr de Winter's gone down to the bay. He went across the lawn only a few minutes ago.'
I went out on to the terrace. The fog was beginning to clear and I could see the woods again. I looked up at the window above my head. It looked very high. I suddenly felt very hot. My head ached and my hands were wet. I stood very still. Then for the first time I realized that Maxim had not gone away. I had heard his voice and he was down there in the bay. Maxim was safe. Nothing else mattered if Maxim was safe.
I began to walk along the path through the woods. The fog had almost gone now. When I came to the bay, I could see the ship at once. She was on the rocks about two miles from the shore. There were some small boats near her.
I climbed up the path to the cliffs above the bay. Frank was there talking to a coast-guard, but I could not see Maxim.
'They're going to send a diver down soon, Mrs de Winter,' said the coastguard. 'They want to see if they can get the ship off the rocks.'
'Have you seen Maxim?' I asked Frank.
'He's taken one of the sailors to hospital,' Frank told me. 'The man was hurt. Maxim is always a great help at times like this. What are you going to do? Can I walk back with you to the house?'
'I think I'll stay here. I want to see the diver go down,' I said.
'Very well,' Frank said. 'I shall be at the office if you want me.'
The coastguard looked at his watch.
'Well, I must be getting along too,' he said. 'Good afternoon.'
The sea was calm now. The diver went down and came up again. Nothing else happened. It was very hot. I sat on the cliffs for a long time doing nothing, thinking of nothing.
When I looked at my watch again, it was three o'clock. I got up and walked down the hill to the bay. When I came to the other side, I saw Ben. He stood there, smiling at me.
'Seen the big ship?' he said.
'Yes,' I said. 'She's on the rocks, isn't she?'
'She'll break up,' he said. 'The big ship won't go down like the little one. She won't come back, will she?'
'Who?' I asked him.
'Her,' he said. 'The other one.'
I did not know what Ben meant. I left him and walked towards the path through the woods. I did not look at the cottage. As I went up the path, a strange fear began to fill my heart.
The house looked very peaceful. Manderley was a place of safety and looked more beautiful than I had ever seen it. I felt, for the first time, that it was my home. I belonged to Manderley and Manderley belonged to me.
I went through the house and into the library. Jasper was not there. He must have gone out with Maxim. I suddenly felt very hungry, and so I asked Robert to bring in the tea. I still had a strange feeling of fear in my heart. I felt that I was waiting for something - something terrible.
As I sat drinking my tea, Robert came back into the room.
'Captain Searle, the harbour-master, is on the phone, Madam,' he told me. 'He wants to come here and speak to Mr de Winter at once. He says it's very important.'
'Mr de Winter is not back yet, Robert,' I told him. 'Ask Captain Searle to come up and wait.'
Robert went out of the room with the message. I wondered what Captain Searle wanted to say. It must be something to do with the ship out in the bay. But why did he want to see Maxim?
Captain Searle came into the library about fifteen minutes later. He looked at me with his bright blue eyes.
'I'm afraid I've got some bad news for Mr de Winter. I don't know how to tell him.'
'What sort of news, Captain Searle?' I asked him.
'Well, Mrs de Winter, it's not very pleasant. When we sent the diver down to look at the ship, he found something else. It was a little sailing boat. It's the boat that belonged to the late Mrs de Winter.'
'I'm sorry,' I said. 'Must you tell Mr de Winter? Can't the boat be left there?'
'The man found something else,' Captain Searle answered slowly. 'The cabin door was closed, so he broke a window and looked in. Then he got a terrible fright. There was a body in there on the cabin floor. I must tell your husband, Mrs de Winter. The police will have to know too.'
This was the reason for the strange fear in my heart. Someone had been in the boat with Rebecca that night.
'Do we have to tell him?' I asked.
'I've got to do my duty,' Captain Searle said. He stopped. The door had opened. It was Maxim.
'Hello,' he said. 'Is something the matter, Captain Searle?'
I felt very afraid. I went out of the room quickly and shut the door behind me. Jasper was in the hall and he walked out on to the terrace with me. I sat down. I must not fail Maxim now.
I sat on the terrace until I heard Captain Searle's car drive away. Then I stood up and walked slowly back to the library.
Maxim was standing by the window. I went and stood beside him. I took his hand and held it against my face.
'I want to help you, Maxim,' I said. 'I've grown up, you know. I'm not a child any more.'
Maxim put his arm round me and held me closely.
'I was angry with you last night, wasn't I?' he said.
'Maxim,' I asked him, 'can't we start again?'
'It's too late, my darling, too late,' he said. 'We've lost our chance of happiness. Something has happened. Something I've dreamt about, night after night. I knew we could never be happy.'
Maxim held both my hands and looked into my face.
'Rebecca has won,' he said.
I stared at him. My heart began to beat fast. What was Maxim trying to tell me?
'I always knew this would happen,' Maxim said. 'Rebecca has kept us apart all this time. I remember how she looked at me before she died. I remember her smile. She knew this would happen. She knew she would win in the end.'
'Maxim,' I whispered. 'What are you trying to tell me? Captain Searle told me about the boat. There was someone sailing with Rebecca. You have to find out who it was. That's it, isn't it, Maxim?'
'No,' he said, 'you don't understand. There was no one with Rebecca. She was alone.'
I stood there watching his face, watching his eyes.
'It's Rebecca's body lying there on the cabin floor.'
'No,' I said. 'No!'
'The woman buried in the church is not Rebecca. I always knew that,' Maxim said. 'Rebecca was not drowned. I killed her. I shot Rebecca in the cottage. I carried her body to the cabin, took the boat out that night and sank it. It's Rebecca who's lying there on the cabin floor. Will you look into my eyes and tell me that you love me now?'
مشارکت کنندگان در این صفحه
تا کنون فردی در بازسازی این صفحه مشارکت نداشته است.
🖊 شما نیز می‌توانید برای مشارکت در ترجمه‌ی این صفحه یا اصلاح متن انگلیسی، به این لینک مراجعه بفرمایید.