سرفصل های مهم
فصل 01
توضیح مختصر
زمان مطالعه

10 دقیقه

سطح

ساده
دانلود اپلیکیشن «زیبوک»
این فصل را می‌توانید به بهترین شکل و با امکانات عالی در اپلیکیشن «زیبوک» بخوانید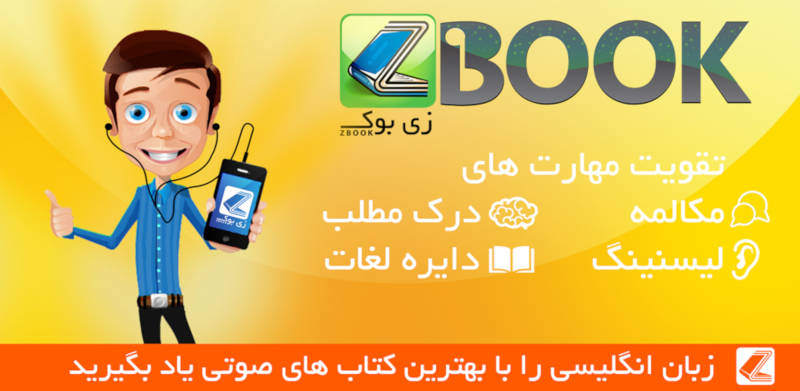 متن انگلیسی فصل
Chapter one
Vernon
The Raquin family lived in the town of Vernon, in Normandy. Madame Raquin had a small drapers shop in the town, where she worked hard for nearly twenty-five years. Madame Raquin's business was successful and she was able to save money. Then her husband died and Madame Raquin became a widow. A few years later, she decided to sell her business and have an easier life.
After she had sold the business, Madame Raquin had quite a lot of money. With some of this money, she was able to rent a little house with a garden. The house stood on a bank of the River Seine. The pretty garden went down to the river and the house was surrounded by fields and trees.
Madame Raquin was now more than fifty years old and she lived happily in her quiet little house with her son, Camille, and her niece, Therese. Camille Raquin was twenty years old and Therese was a few years younger. Camille Raquin had been ill all his life. He was small and thin, with a pale, blotchy face.
Camille's mother had spoilt her son when he was a child. She had worried about him and she had done everything for him. He had had many illnesses and she had looked after him with great care. She still treated him as if he was a sickly child.
Camille had often been too ill to go to school and he had not been well educated. His empty mind was as weak as his body. Camille's mother wanted her son to stay at home with her for ever. But he wanted to meet other people. When he was eighteen, Camille had got a job as a clerk in a small office. The boring work pleased the stupid young man.
Camille thought of nothing and no one but himself. His mother did everything for him, but he did not love her. He was now a selfish and vain young man. Camille was a man, but his body was as weak as a child's. His pale face, with its thin red beard, always had a stupid, angry expression. But Madame Raquin's feelings for her son had never changed. She had loved the sickly child. Now she loved the selfish, stupid, young man. This love made Camille angry with his mother and he was often rude to her. Madame Raquin did not care. Her love for her son was the most important thing in her life. She would always look after Camille.
Therese Raquin was Madame Raquin's niece. Therese's father had been a captain in the French army. He had spent many years fighting in North Africa. In Algeria, he had met and married Therese's mother, a beautiful Algerian woman.
Sixteen years ago, Madame Raquin had been surprised when her brother had come to her house in Vernon. He was holding a two-year-old child in his arms.
'Here is Therese, my little daughter,' Captain Degans had said to his sister. 'The poor child's mother is dead, so I've brought my Therese home to France, and to you. I must soon return to the army in Algeria. There is no one to look after my daughter there. You are Therese's aunt and I'm asking you to help me. I'm giving my Therese to you. Please will you look after her?'
Madame Raquin smiled. 'I've always wanted a daughter,' she said. 'Leave the dear little girl with me. I shall love her as I love my own child. She can take my married name - Raquin. Your Therese and my Camille will grow up together in a safe and happy home.'
Therese grew up strong and healthy, but her aunt treated the girl like her sickly cousin. Madame Raquin kept both children in warm rooms. Sometimes she made Therese take Camille's medicine.
'Therese,' Madame Raquin often said to her niece, 'Camille is ill again. Sit quietly by the fire so that Camille can sleep.'
Therese had grown into an unusual-looking young woman. She had thick black hair and large dark eyes. Her face was pale and she had a long nose and pale thin lips. Sometimes, eighteen-year-old Therese looked very plain. But at other times she looked very beautiful.
Every evening, Camille came home from his office to eat the meal that his mother had made for him. Then the young man sat looking at books until it was time to sleep.
Therese never read books and Camille thought that she was stupid. The two young people almost never spoke to each other.
Every evening, Therese would sit calmly and silently. The young woman wanted to run and dance, but she did not. Sometimes she sewed some clothes. Sometimes she did nothing. Sometimes Therese just sat looking at the flames of the fire. Francois, Madame Raquin's big tabby cat, sat and stared at the fire too.
Madame Raquin was pleased with her quiet, family life. She was happy and cheerful. Every evening, she did her sewing and made careful plans for the family's future.
'I'm so pleased that your father brought you to us,' Madame Raquin said to Therese one evening. 'And I'll be very happy when you and Camille marry. That is my dearest wish, Therese. And I know that you will be happy together. But we'll wait until you are twenty-one, my dear.'
Therese nodded, but she said nothing. She looked across the room at Camille, but he had fallen asleep.
On warm days in the summer, Therese sometimes went down to the river. She lay in the long grass on the river bank. She looked like a cat who is waiting to catch a mouse.
Therese loved to feel the heat of the sun. She loved to watch the water of the river and listen to the sound that it made. Therese felt more alive. But she kept all these strong feelings to herself. No one ever knew her thoughts.
In the Raquins' little house by the fast-flowing river, every day was the same. Every day was quiet and peaceful.
Camille sometimes became angry with his mother. She was always worried about his health. Sometimes on summer evenings, Camille would take Therese walking by the river. He held her hand and pulled her along the path. He laughed at her and tried to make her angry. Sometimes he pushed her off the path.
One evening, Camille pushed his cousin so hard that she fell to the ground. Therese jumped up as quickly as a cat. Her eyes were bright with anger and she hit Camille hard with her fists. The sickly young man fell to the ground and looked up at the girl in surprise. He was very frightened. He never tried to make Therese angry again.
Soon Therese was twenty-one and it was time for her to marry Camille. Madame Raquin spoke kindly to her young niece when they were alone.
'You don't remember your father or your mother, my dear,' Madame Raquin said. 'Your father was a brave soldier and he fought and died for his country. I never knew the lady who became his wife. But she must have been beautiful, like you, Therese.
'Your father and mother only had a short time together,' Madame Raquin went on. 'I hope that you and my son will be married for many happy years!'
Therese stood up and kissed her aunt. But the strange, quiet girl did not say a word.
And so Camille and Therese were married. On the night of her wedding, Therese did not go to her own bedroom.
She walked quietly into her cousin's bedroom. That was the only way that her life changed.
The next morning, Camille walked downstairs as calmly as usual. He took no notice of his wife. Therese behaved as she had always done. She was silent and her face did not show her thoughts or feelings.
مشارکت کنندگان در این صفحه
تا کنون فردی در بازسازی این صفحه مشارکت نداشته است.
🖊 شما نیز می‌توانید برای مشارکت در ترجمه‌ی این صفحه یا اصلاح متن انگلیسی، به این لینک مراجعه بفرمایید.