سرفصل های مهم
فصل 10
توضیح مختصر
زمان مطالعه

13 دقیقه

سطح

ساده
دانلود اپلیکیشن «زیبوک»
این فصل را می‌توانید به بهترین شکل و با امکانات عالی در اپلیکیشن «زیبوک» بخوانید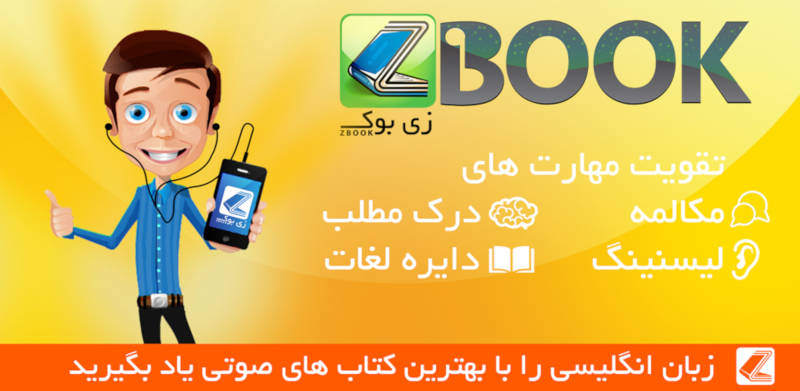 متن انگلیسی فصل
Chapter TEN
The Ghost
Laurent and Therese's wedding night was bad, but the nights that followed it were worse. They now both knew the truth. They would never escape from Camille. Their fear turned to anger, and everything that they said or did made the anger worse.
Before their marriage, Therese had been nervous and excited. Laurent had been calm and cheerful. He had eaten, drunk and slept like an animal. Nothing had worried him. Now he had become as nervous and frightened as Therese. He could not sleep. Terrible pictures of Camille were always in Laurent's mind. He was not sorry that he had killed his friend. But he was afraid of what was happening to himself.
In the daytime, he promised to be strong. But at night, when he was locked in the house with Therese, Camille was there too. Laurent saw frightening shadows in the corners of every room. His thoughts were making his body weak. His desire for Therese and his fears were making him mad.
Therese felt half-mad too. When she was a child, she had hidden her thoughts and feelings. After meeting Laurent, she showed the feelings that were in her heart. Now she felt guilty about Camille's death. She wanted to tell everyone what had happened on the river.
Laurent became afraid that Therese would tell Madame Raquin everything. His fear made him angry with Therese. When they were alone, he began to shout at her and beat her. He hit her again and again.
The guilty lovers could not lie in the bed. They sat by the fire or walked around the room. Sometimes they slept in the chairs. But they were terrified of lying together in the bed. In the mornings, their bodies were stiff and cold. Their faces were pale and blotchy. They both thought that they could see the terrible corpse of Camille. The drowned man was always between them.
A week passed in this way. Laurent and Therese fell asleep during the day and they were awake all night. The guilty lovers both pretended that this life and their behaviour was normal. But they were mad.
One evening, they were so tired that they lay down on the bed. The next night, they got under the bedclothes, but they did not touch each other. Therese lay down on one side of the bed, near the wall. Then Laurent lay down on the other side of the bed. There was a wide space between them. This space was for Camille. They believed that his corpse lay between them. They could feel the damp body. They were terrified of touching it.
Sometimes Laurent thought of holding Therese in his arms but the drowned man stopped him. Laurent thought that Camille was jealous of him.
One night, Laurent tried to kiss Therese. But she turned away from him and her body shook with fear.
'Why are you shaking?' he shouted. 'Are you afraid of Camille? Yes, you are, aren't you? You're afraid that he will come and pull you out of this bed! I'll take you to his grave one night. You can see his corpse for yourself. Then you will know that he can't harm you. Come! Kiss me! That will make you forget him!'
They kissed, but Therese's lips were as cold as ice. Laurent started to shake with cold too. Laurent could not kill Camille for a second time. Camille was a ghost. Laurent realized that Therese was not a widow. She was still married - married to a drowned man. Camille had destroyed them. They would never make love again. As they moved apart, they began to cry.
After Laurent and Therese were married, the domino games continued on Thursday evenings. The Michauds and Grivet came to the shop in the arcade as usual. Old Michaud and Grivet had been afraid that the domino games would end after Camille's death. They were delighted when they all met at the drapers shop as before.
Therese hated the visitors, but Laurent told her to be polite to them. Old Michaud had been a Police Commissioner in Paris and Olivier still worked for the police. The Michauds were important friends.
Laurent and Therese's days and nights had now changed completely. At night, they were terrified. But when day came, they pretended that they were happily married.
Every morning, Laurent got up and dressed quickly. After he had eaten his breakfast, he was ready for the day.
'Goodbye. I'll see you this evening,' he said cheerfully to Therese and Madame Raquin. And he went to his office at the Orleans Railway Company.
Spring had come and Laurent walked by the river. He enjoyed looking at the trees and the water. He enjoyed breathing the cool, clean air. He stayed in his office all day, but he did very little work.
In the evenings, as he walked back to the shop, his fears returned. Terror was waiting for him in the arcade.
After Laurent left every morning, Therese felt cheerful too. She cleaned the house and the shop and kept busy all day. Then Therese would cook lunch for Madame Raquin and herself.
In the afternoons, Therese would sit down behind the counter. The terrors of the night seemed very far away. She looked out of the shop window, into the arcade. Then she dreamt that she was buried in a cold grave with many other people. But she was alive and they were dead. This strange idea did not frighten her. She felt calm and safe. Sometimes Suzanne Michaud came to see Therese. Later, Therese would cook Laurent's dinner. Then the fears of the night would return.
The evenings were very quiet. Laurent and Therese stayed in the sitting-room until it was very late. They did not speak to each other, but they listened to Madame Raquin telling them stories of her life in Vernon. She told Therese and Laurent her plans for their future too.
Madame Raquin sat in the light of the lamp. The young people sat in the shadows, looking at the old woman. But they never looked at each other. The sound of the old woman's voice almost stopped their fears.
On Thursday evenings, Laurent and Therese did not think about the terrors of the night because their friends were in the house. Therese would sometimes talk and laugh and Laurent would tell jokes.
But soon the guilty lovers had something different to worry about. Madame Raquin had been ill for some time. She could not move about easily and sometimes she could not speak clearly.
Laurent and Therese were worried. They were not sorry for the poor old woman, but they were sorry for themselves. The terrors of the night now began at six o'clock, when Laurent came home.
They looked after the old woman well. Everyone told Laurent and Therese that they were good and kind to Madame Raquin. But she became weaker every day.
After four months, Laurent made a decision. He wanted to change his life. He had married Therese and stayed with her because he wanted the Raquins' money. But now he had an idea to make his life more enjoyable.
'I've something to tell you,' he said to the two women one evening. 'I've told my manager that I'm leaving the office. I don't want to work as a clerk any more. I'm going to start painting again. I've always wanted to be an artist.'
Therese looked unhappy. She knew that Laurent wanted money and she did not want to give it to him.
'How much money will you earn?' Therese asked. 'The shop doesn't make much money, you know.'
Laurent looked at his wife. She understood him at once.
'Well,' she began, 'I might be able to give you a little money each month
'Of course, Laurent must have some money,' Madame Raquin said kindly. 'He could be a great artist. He needs your help, Therese.'
'I'll have to rent a studio,' Laurent said quickly. 'Just a small one at first. Then I must buy new paints and brushes. One hundred francs a month would be enough.'
Laurent rented a studio the next day. Two weeks later, he left his job at the Orleans Railway Company.
The studio was small, but Laurent could be alone there. He did not start painting immediately. He did nothing. One day, Therese visited him in the studio, but he pretended to be out. In the evening, he told her that he had spent the day at the Louvre museum.
After a few weeks, Laurent bought paints and canvases and started to work. He could not pay for a model, so he drew and painted pictures from his imagination.
Laurent usually painted in the mornings. In the afternoons, he walked around Paris. On one of these walks he met an old friend. The man was a successful artist and he was making a lot of money.
'Why, it's you, Laurent!' the painter cried in a surprised voice. 'I didn't recognize you. You've become thin and pale.'
'I got married,' Laurent said. 'And I've started painting again.'
'Well, your marriage must be very successful,' the artist said, with a laugh. 'You look very well and you are better dressed too! Let me see what you are painting.'
'Come to my studio now,' Laurent said. 'I'm starting a big picture.'
The artist was very surprised by Laurent's work. 'These drawings of faces are very good,' he said to Laurent. 'Your work is much better now.'
The artist looked at the painting again.
'There is something strange about the faces,' he said. 'The faces are of men and women, but they all look the same. Change some of them. Then they will be good.'
When his friend had left, Laurent looked at the painting carefully. His face became pale and he suddenly felt very cold.
The faces were all the same - they all looked like Camille!
Laurent picked up a new canvas and drew another face. Again, it was Camille's face who looked back at him.
With a cry of terror, Laurent picked up a knife. He began to cut the pictures into many pieces. He could never be an artist. He would never paint again.
Laurent looked down at his hand. Whatever he tried to do, every painting would look like Camille. Camille would always be with him in his studio.
مشارکت کنندگان در این صفحه
تا کنون فردی در بازسازی این صفحه مشارکت نداشته است.
🖊 شما نیز می‌توانید برای مشارکت در ترجمه‌ی این صفحه یا اصلاح متن انگلیسی، به این لینک مراجعه بفرمایید.