سرفصل های مهم
فصل 09
توضیح مختصر
زمان مطالعه

13 دقیقه

سطح

ساده
دانلود اپلیکیشن «زیبوک»
این فصل را می‌توانید به بهترین شکل و با امکانات عالی در اپلیکیشن «زیبوک» بخوانید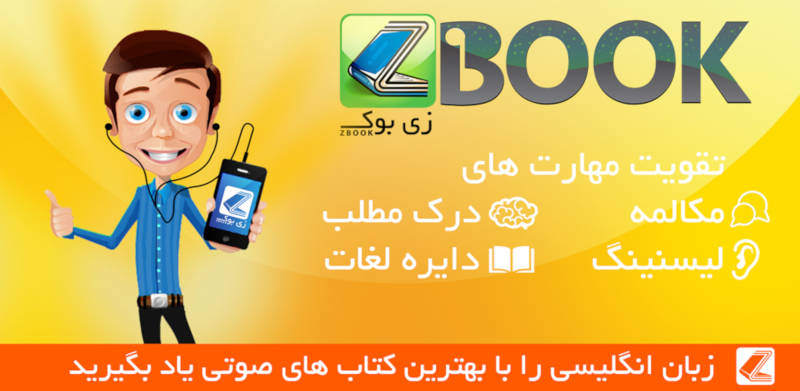 متن انگلیسی فصل
Chapter nine
The Wedding Night
The day of the wedding had come at last. Laurent and Therese woke up in their own rooms. They were both very happy. Their last night of fear was over.
It was December and very cold. Laurent was pleased that he was leaving his small, cold attic for ever.
'I will be warmer tonight,' he said to himself, smiling.
Madame Raquin had given him five hundred francs and he had spent most of the money on new clothes. Now, the young man washed and dressed carefully. As he was putting on his shirt, he felt a sharp pain in his neck. The old bite- mark made by Camille's teeth looked red and sore. Every time that he moved, Laurent felt a sharp pain.
When he was ready, Laurent got into a cab and went to the town hall. At the town hall, the official asked Laurent and Therese if they wanted to marry each other. After Therese and Laurent had both agreed, the official spoke the rest of the words of the marriage ceremony, and the two young people signed a paper. Laurent and Therese were calm and quiet. They felt as if they were in a dream. They were married! They could forget about the past.
At six o'clock, Laurent, Therese and Madame Raquin met their friends in a cafe outside Paris. The new husband and wife could not believe what was happening. That night, they would sleep together in the same bed, and everyone would be happy. Therese and Laurent believed that their future would be comfortable and happy. They were too tired to think clearly. Madame Raquin was very happy. And she also believed that she would have a safe and comfortable future.
By half past nine, everyone returned to the little drapers shop. Therese went into her bedroom with Suzanne and Madame Raquin. Laurent stayed in the sitting-room with the men. He listened to Grivet's jokes and said nothing.
At last, Suzanne and Madame Raquin came out of the bedroom.
'Your wife is waiting for you,' the old woman said to Laurent.
Laurent stood up and shook his friends' hands. Then he walked into the bedroom like a drunken man.
Laurent shut the bedroom door behind him and looked across the room at Therese.
A bright fire was burning in the fireplace and a lighted lamp stood on a little table. All the bedclothes on the bed were smooth and white. There were big vases full of roses and the sweet smell of the red flowers filled the bedroom. The room was a place for love - a place of calm and peace.
Therese was sitting on a small chair on the right of the fireplace and she was staring at the flames. She did not look at Laurent when he came into the room. Her white petticoats looked very bright in the light from the fire.
Laurent took off his coat and waistcoat. He walked towards Therese and kissed her on the shoulder. As his lips touched her skin, Therese's body shook. She turned and looked at Laurent with fear and disgust.
Laurent sat in a chair on the left side of the fireplace. Both lovers sat completely still for five minutes.
It was almost two years since Therese and Laurent had first been alone in this room. They had not made love since Therese's visit to Laurent's little attic. They had waited until this night - their wedding night. Now they could hold each other and kiss each other. But they did not. Their desire had turned to horror and disgust. They had killed a man and waited a long time for this moment. There was nothing to stop them loving each other, except their own feelings.
'Therese,' Laurent said, very quietly, 'do you remember those afternoons when we were in this room? I wanted to stay with you and fall asleep in your arms. And tonight that dream is coming true.'
Therese looked up at Laurent. This man was her husband now. But did she know him? In the fire-light, Laurent's face looked red. It looked as if it was covered with blood. Therese turned away.
'All our plans have succeeded, Therese,' Laurent went on. 'This is the beginning of our life together. Camille has gone for ever.'
Laurent made a terrible mistake when he said Camille's name. Immediately, the lovers felt that the ghost of the drowned man had come into the room. They felt that the corpse was sitting between them.
The bedroom was warm and smelled sweetly. But there was also the cold damp smell of death. They could not forget what they had done.
Therese looked at her new husband with fear and hate. Laurent realized that he had made a mistake and he began to talk about other things - the roses, the fire, anything that he could see. Therese tried to answer him. They were both afraid of their thoughts. They were both afraid of silence.
They could think of nothing and no one but Camille. Whatever they said aloud, the guilty lovers could not stop thinking about his death. Finally, they stopped talking. But the voices in their heads would not be silent.
'We killed Camille and his corpse is here between us. It will never go away.'
'Did - did you see him in the morgue?' Therese asked quietly.
'Yes,' Laurent replied.
'Was his body badly injured?' Therese asked.
Laurent remembered the terrible body of the drowned man, but he did not answer. He stood up and walked towards the bed. Then he walked back and held out his arms to Therese.
'Kiss me!' he said.
Therese stood up too. She leant against the wall. She tried to move her head away as Laurent came towards her.
'Kiss me. Kiss me,' he repeated.
Then Therese saw the mark on Laurent's neck. 'What's that?' she asked.
'It's - it's where Camille bit me,' Laurent said quickly. 'Kiss me, Therese. Kiss me there! Take away the pain.'
'Oh, no, no!' Therese cried. 'Not there. There's blood on it!'
She fell back down onto her chair. Laurent bent down and held her head in his big hands. He made her press her lips against the mark on his neck. Therese did not move until Laurent let her go. Then she wiped her hand across her mouth and spat into the fire.
Laurent turned away. He walked around the room for almost an hour. Therese sat in the chair without moving. They both knew the truth. When they had killed Camille, they had killed their desire for each other too.
The flames of the fire were weaker now and the room had become darker. As Laurent turned, he thought that he saw something in the corner of the room. Camille was there! He was standing in the dark shadow between the fireplace and a cupboard! His face was green and twisted.
'Look there!' Laurent cried, pointing at the shadows in the corner of the room. 'Look! It's Camille!'
'It's his portrait - the picture that you painted of him,' Therese replied very quietly. 'My aunt forgot to take it to her room.'
'His portrait?' Laurent repeated.
The portrait looked exactly like the face of Camille's corpse in the morgue.
'Take it off the wall! Take it away!' Laurent whispered.
'No, I can't,' Therese replied. 'I can't touch it. You must do it.'
But neither of them were able to touch the picture. They were too frightened.
Laurent started walking around the room again. Again and again, he looked at the portrait of Camille. Laurent was going mad with terror and despair.
Then Laurent heard a scratching noise. He thought that the sound was coming from the portrait and he turned round quickly. Then he realized where the sound was coming from. Something was scratching at the door which led to the stairs. The drowned man was trying to get into the room!
The sound became louder and then there was a cry - the cry of a cat! Madame Raquin's cat, Francois, had been asleep in the bedroom all this time. Now he was awake and he wanted to get out. Laurent moved towards the cat and Francois jumped onto a chair. The cat lifted his back and stood there. He looked at Laurent with his big green eyes.
Laurent did not like cats and he hated Francois.
'Don't hurt him! Therese cried.
A terrible idea had come into Laurent's mind.
'The ghost of Camille has entered the cat,' he thought. 'I must kill Francois.'
Laurent remembered how, more than a year ago, Therese had made noises like the cat. Did Francois really know the truth about them?
Laurent wanted to throw the cat out of the window. But he was too afraid to touch the angry animal with the bright green eyes.
The cat watched Laurent move across the room. Laurent opened the door and the cat ran out, crying loudly.
Therese watched as Laurent walked between the bed and the window. They did not want to get into the bed together. They did not want to touch each other. And that is how they spent the first night of their marriage.
Daylight came, bright and cold. Laurent felt calmer now. He took the portrait of Camille off the wall and turned it round. Laurent no longer felt afraid of the picture.
Therese went to the bed and pulled back the bedclothes. Her aunt must not know the truth. She must not know that they had not slept in the bed.
'I hope that we are going to get some sleep tonight,' Laurent said angrily. 'We've been behaving like frightened children. That can't happen again. It's all your fault. Try to be more cheerful tonight, do you understand?'
'I'll try,' Therese said quietly.
Laurent laughed, but he did not know why.
مشارکت کنندگان در این صفحه
تا کنون فردی در بازسازی این صفحه مشارکت نداشته است.
🖊 شما نیز می‌توانید برای مشارکت در ترجمه‌ی این صفحه یا اصلاح متن انگلیسی، به این لینک مراجعه بفرمایید.