سرفصل های مهم
فصل 06
توضیح مختصر
زمان مطالعه

16 دقیقه

سطح

ساده
دانلود اپلیکیشن «زیبوک»
این فصل را می‌توانید به بهترین شکل و با امکانات عالی در اپلیکیشن «زیبوک» بخوانید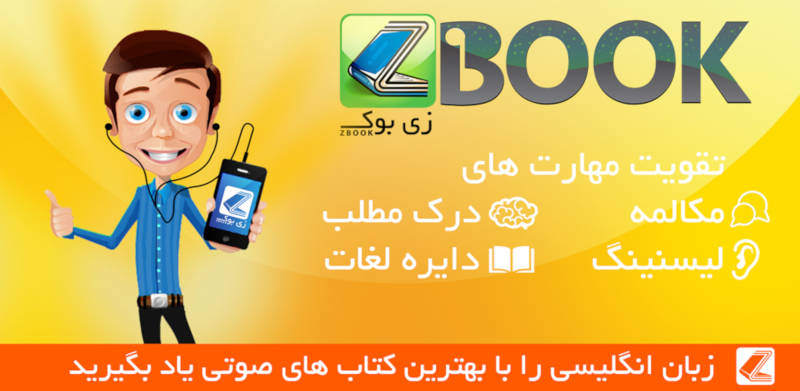 متن انگلیسی فصل
Chapter six
The Accident
Therese, Laurent and Camille sat on the terrace and looked down at the many people below them. Waiters were running about, serving customers with food and wine. Girls wearing brightly-coloured dresses were dancing and shouting. There were some students who were watching the girls and laughing at them.
The sun was setting now and the sky was as red as fire. Far away, the hills above the city were blue.
Laurent started to call for a waiter, but then he stopped.
'Why don't we go for a boat-trip on the river?' Laurent said suddenly to Camille. 'Then we can come back and eat here later.'
'Therese is hungry now,' Camille said.
'I can wait,' his wife replied quietly.
The three friends walked down the steps of the terrace and spoke to a waiter. They ordered their meal and told him that they would return in an hour.
The owner of the cafe hired out boats. Laurent chose a very narrow rowing-boat and the cafe-owner untied the rope that held it to the river bank.
Camille and Therese looked at the boat.
'Is this boat big enough for all of us?' Camille said. 'We'll have to sit very still, or one of us will fall in!'
'Are you frightened?' Laurent asked, laughing.
'No, of course not,' Camille replied.
But Camille could not swim and he was afraid of water. He got into the little boat very carefully and sat at the far end of it. Laurent turned towards Therese. As she stood on the bank beside the boat, he whispered to her.
'Don't be afraid. I'm going to push him into the river.
Don't worry. I'll do everything.'
Therese's face became very pale. She could not move.
'Therese is frightened,' Camille said with a laugh. 'Look at her, Laurent! Will she get in the boat or not?'
Camille's words made Therese angry. She jumped into the boat and sat at the opposite end to Camille. Laurent sat down in the middle of the boat and picked up the oars. As he pulled the oars, the boat moved away from the bank and towards some small islands. Soon the boat was in the middle of the River Seine.
The sun was very low now and the sky was getting dark. The black shadows of the trees fell across the water. It was colder too. Laurent stopped rowing and the fast-flowing river moved the boat along. Laurent, Camille and Therese sat in silence as the sky and the river became darker.
Camille was lying on his back. He put his hand into the fast-flowing water of the Seine. 'That's cold!' he said. 'I wouldn't like to fall in there!'
Laurent did not answer. He was sitting completely still, with his big hands on his knees. Therese sat at the other end of the boat. Her body was stiff with fear.
Now their boat was moving into a narrow space between two of the small islands. There were no other boats here. Laurent stood up and moved to the end of the boat where Camille was sitting. He put his hands on Camille's waist.
'What are you doing?' the young man said, laughing. 'Be careful, Laurent! I shall fall into the water!'
Then Camille saw the cold, cruel expression on Laurent's face and he was terrified. Laurent put one hand around the weak young man's throat. Camille shouted out.
'Help me! Therese!'
Therese sat very still. She held onto the sides of the boat with both of her hands. She wanted to shut her eyes, but she could not. The little boat moved from side to side.
'Therese!' Camille cried out again.
Therese could not watch what was happening. She felt shocked and ill. She fell down into the bottom of the boat and began to cry.
Camille held the sides of the boat tightly, but Laurent pulled his hands away. Then he picked up Camille and held the weak young man like a child. As Laurent bent his head forward, Camille bit him on his neck. With a cry of pain, Laurent threw Camille into the water. Camille screamed two or three times, as his head came up out of the water. Then there was silence.
Laurent moved quickly. He took hold of Therese and pushed the narrow rowing-boat over. As the boat rolled over, Laurent and Therese fell into the cold water.
'Help! Help!' Laurent shouted loudly.
Laurent was strong and a good swimmer. He was in no danger. He easily held Therese in his arms as he swam to the river bank. Some men in another boat heard his cries and they rowed towards Laurent and Therese as fast as they could.
Laurent and Therese were soon safely on the bank. Therese had fainted but Laurent jumped into the water again. He began to look for Camille. He looked under the rowing-boat and around it. But he was careful to look in the wrong places. Laurent came back to the river bank alone.
'It was my fault!' Laurent cried. 'My friend Camille moved in the boat too much. Then he stood up! I should have stopped him. He didn't understand the danger. The boat turned over. As Camille fell into the water, he called out to me. "Help my Therese!" he shouted.'
'Yes, we saw it all!' some of the young men said.
This was not true. The young men had not seen anything, but they wanted to feel important. They helped Laurent to turn his rowing-boat over again so that it lay safely in the water once more.
'The poor woman has fainted,' said one of the young men, looking at Therese. 'Someone must look after her.'
The young men tied the narrow rowing-boat to their own boat and pulled Laurent and Therese back to the cafe. Very soon, everyone in Saint-Ouen knew about the accident. They knew that Laurent's friend - Therese's husband - had fallen into the river and disappeared.
The young men described the accident exactly as Laurent had told them the story. Everyone thought that the young men had seen the accident and so everyone believed Laurent's story. The owner of the cafe and his wife were kind people. They gave Laurent some dry clothes. Therese could not stop crying and shaking and they put her into a bed.
Laurent left Therese in Saint-Ouen and went back to Paris alone. He wanted to tell Madame Raquin the terrible news himself. He did not want Therese to tell Camille's mother. He wanted Therese to become calm and think more clearly.
'Therese will say too much,' he thought. 'She might make a mistake and tell Madame Raquin the truth.'
Laurent went back into Paris on an omnibus. As he rode back into the city, he thought of the story that he was going to tell Madame Raquin. He was a little worried, but he was happy too. Laurent was sure that people would believe his story. It had been a perfect murder. No one would ever know the truth.
Laurent got off the omnibus when it reached Paris. Then he took a cab to Old Michaud's house. Laurent had decided that he did not want to tell Madame Raquin about Camille's death himself. It would be safer to have Michaud with him.
It was now nine o'clock in the evening and Michaud was having dinner with Olivier and Suzanne. Laurent told them his terrible story. He pretended to be shocked and unhappy.
He wept as he walked up and down the Michauds' dining- room.
'I've come to you for help,' Laurent said with tears in his eyes. 'You are the Raquins' closest friends. Those two poor women! Therese is suffering already. Madame Raquin will suffer too, when she hears the terrible news of her son's death. I don't know what Madame Raquin will do. Please come with me, so that we can tell her together.'
Olivier stared at Laurent but he said nothing. Laurent suddenly felt a little afraid of the police official. But Olivier believed Laurent's story.
'Oh, poor Camille!' Old Michaud cried. 'What a terrible accident! How will Madame Raquin live without her son? She loved Camille so much!
'You came to us,' the old man went on. 'That was the right thing to do. We are Madame's friends. We'll go with you at once.'
They went together to the Passage du Pont-Neuf. When they arrived at the arcade, Old Michaud stopped Laurent.
'Wait here,' the old man said. 'If Madame Raquin sees you without Camille and Therese, she'll know that something terrible has happened. Wait here for us.'
Laurent waited for half an hour. He walked up and down the damp, narrow street outside the drapers shop. Suddenly, he felt very hungry. He went into a bakers shop, bought some cakes and ate them quickly.
In the little drapers shop, Madame Raquin listened to Old Michaud tell the story of her son's death. She screamed and wept. The mother thought only of her poor son who had drowned in the fast-moving water of the River Seine. She had saved his life so many times when he had been a child. And now he had died without her. He had drowned in cold dirty water. As she thought about it, Madame Raquin wanted to die too.
Old Michaud and Olivier left Suzanne with the old woman and went to find Laurent. Then the three men took a cab back to Saint-Ouen. The journey was terrible for all of them and no one spoke.
In the cafe by the river bank, Therese could not get out of bed. Her body was shaking and her skin was burning hot. She had a fever. Therese was terrified that she might confess to the murder. So she had made herself ill. Her mouth and eyes were tightly shut and her body was curled in the bed like a baby.
In her mind, Therese could see her lover, Laurent. She could see him murdering her husband, Camille. It was like a terrible dream. She saw the murder happening again and again. She thought that she could see Camille rising up out of the dirty water and coming towards her.
Old Michaud tried to talk to Therese, but she turned her face away and began to weep again.
'Let her sleep, sir,' the cafe owner said. 'She needs to rest.'
In the cafe, a police officer was asking questions about the accident. When Olivier told the officer that he was an important police official, no one asked any more questions.
Several people said that they had seen the accident happen. But they were only repeating Laurent's lies. Everyone believed Laurent's story. He was not going to be accused of any crime. He had nothing to fear now, and he knew this.
'We can't leave poor Therese here,' Laurent said to the Michauds. 'We must take her back to Paris with us.'
Laurent went upstairs to talk to Therese. He repeated her name several times. When Therese heard her lover's voice, she gave a cry and opened her eyes. She looked terribly ill, but she sat up and looked at Laurent.
The cafe-owner's wife helped Therese to get dressed.
Then Therese walked slowly downstairs and Olivier helped her into the cab.
On the way home, no one spoke. It was dark inside the cab and Laurent held Therese's hand tightly. Therese was very frightened and she sat very still. But she did not take her hand away. When the cab stopped, Laurent whispered to Therese.
'Be strong, Therese,' he said. 'Remember. We have a long time to wait.'
'Oh, I'll remember,' she replied quietly.
Laurent went with her to the shop and left her there with Olivier. Madame Raquin was in her bedroom where Suzanne had been looking after her. Suzanne came down the stairs and took Therese up to her own bedroom. The young widow fell onto her bed and lay still.
It was now after midnight. Laurent walked back through the empty streets to the house where he lived. Everything had gone well and he felt pleased with himself. Camille was dead and no one thought that he had been murdered.
'Everything is perfect,' Laurent said to himself. 'I've killed Camille but no one knows that I'm his murderer. Now I must wait for a few months and live alone. Then I can marry Therese and we can begin our new life together.'
Laurent felt very tired as he walked up the stairs. When he reached his little attic room, he lay down on his bed and fell asleep at once. The murderer slept well that night.
مشارکت کنندگان در این صفحه
تا کنون فردی در بازسازی این صفحه مشارکت نداشته است.
🖊 شما نیز می‌توانید برای مشارکت در ترجمه‌ی این صفحه یا اصلاح متن انگلیسی، به این لینک مراجعه بفرمایید.