سرفصل های مهم
فصل 04
توضیح مختصر
زمان مطالعه

12 دقیقه

سطح

ساده
دانلود اپلیکیشن «زیبوک»
این فصل را می‌توانید به بهترین شکل و با امکانات عالی در اپلیکیشن «زیبوک» بخوانید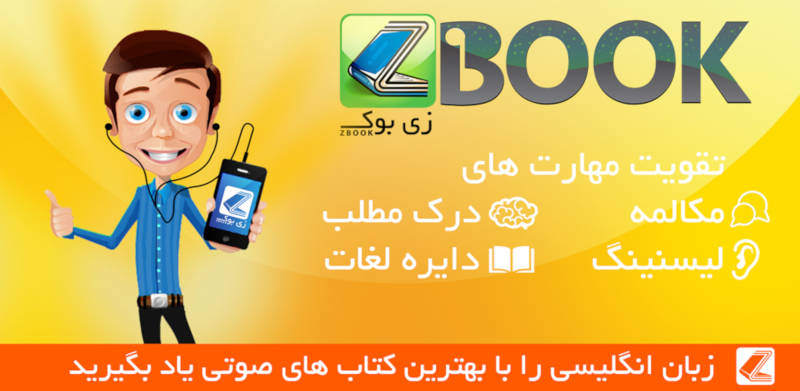 متن انگلیسی فصل
Chapter four
Love
From the evening that the painting was finished, Laurent and Therese made love whenever they were alone. They felt as if they had been lovers for years. Therese made careful plans. She could not leave the house, so Laurent came to the Passage du Pont-Neuf.
'We can meet here, in my bedroom,' Therese said calmly. Then she pointed at a door across the corridor. 'Behind that door, there are some stone stairs. They lead down to a little alley which goes into the arcade. I'll leave that door open for you.'
'When shall I come?' Laurent asked. He was surprised by Therese's behaviour. She was calm and careful. She knew exactly what to do.
'You must leave your office in the afternoon,' Therese said to her lover. 'Madame Raquin will be serving in the shop and Camille will be at work. Be careful when you go into the alley. No one must see you. Come tomorrow.'
The next day, Laurent told his manager at the railway office that he had to leave work for two hours. He walked to the Passage du Pont-Neuf and went towards the drapers shop. When no one was looking, Laurent walked quickly into the alley behind the shop. He ran up the stone stairs.
The door opened and the light of a lamp shone onto Therese, who was standing at the top of the stairs. She was wearing only her white petticoats. Her thick black hair was tied behind her head.
As Laurent stepped inside, she shut the door and put her arms around him. She smelt of violets.
Laurent was amazed. He had never seen Therese like this before. She was strong and beautiful. Her eyes shone with the madness of love and her body shone in the light.
From their first kiss, Therese had shown Laurent how passionate she was. No one had taught her how to be a lover, but she understood how to love a man.
Therese was a married woman, but her husband was weak and cold. Camille had no desire for his wife. Now, with her strong and passionate lover, Therese's mind and body were awake for the first time.
Laurent had never known a woman like Therese. She almost frightened him. When Laurent left Therese that afternoon, he walked like a drunken man.
Laurent decided that he would not visit Therese again. It was too dangerous. Then he thought of her holding out her arms to him and welcoming him to her bed. He knew that he could not keep away from her. From that day, Therese became part of Laurent's life.
Therese was completely happy and she had no fear. She told Laurent all her thoughts. She told him everything that had ever happened to her.
'I've been unhappy all my life,' Therese said one day. 'I was a strong and healthy child. But I was treated like that weak, sickly Camille. My aunt made me drink his medicine. I slept in the same room as him.
'Madame Raquin has been kind to me,' Therese went on. 'She looked after me, when my father could not. But I wanted fresh air, not hot rooms. I wanted to run and dance and shout. But I had to sit quietly all day, because of Camille. I liked the little house by the river at Vernon. I liked the river too. It was strong and powerful, like you.
'My mother was Algerian,' she continued. 'I'm sure that she was a passionate woman. I am passionate too. You know that now. But the Raquins turned me into a silent, stupid thing. Sometimes I was mad with anger. I often thought about throwing myself into the river. I thought about running away from Vernon. But I did nothing. The Raquins' kindness almost destroyed me. But then we came to this dark, damp hole. We came to this awful shop. My mind was dead.'
Therese was so excited, that she had begun to shout.
'Don't make so much noise!' Laurent whispered. 'Madame Raquin will hear you!'
Therese laughed, but she stopped talking for a moment and walked about the room. Then she went up to Laurent and held his strong hands in her two small hands.
'Why did I marry Camille?' she said. 'He has never been a real husband to me. He has never loved me like you do. I was afraid of you at first. I could not show my feelings. I waited for you to do something. But now I have you - and I love you! My heart is alive. My mind is alive. I'm alive! Madame Raquin can come up to this room. I don't care!'
Laurent was not very happy about his visits to the Passage du Pont-Neuf. But he returned every afternoon, week after week. He had to see Therese and make love to her. He could not stay away.
Then, one day Madame Raquin came up to the bedroom when Laurent was there.
Therese had been upstairs for three hours and her aunt was worried about her. Laurent heard the old lady coming up the spiral staircase. He jumped off the bed and started to pick up his clothes.
Therese laughed. She pushed him and his clothes onto the end of the bed.
Then she threw the bedclothes and her petticoats on top of him.
'Stay there and don't move,' she said.
Therese got back onto the bed, just as the door opened. She covered her body with the bedclothes and pretended to be asleep.
'Therese, my dear, are you ill?' Madame Raquin asked her niece kindly.
Therese opened her eyes slowly and turned her head towards her aunt.
'I have a terrible headache,' she said in a quiet voice. 'Please leave me. I want to sleep.'
Madame Raquin left the room without saying another word. The lovers laughed and kissed each other.
'You see, we've nothing to fear,' Therese said. 'No one can see what is happening between us. They cannot see how we love each other!'
On another afternoon, Francois the cat was with them. He sat in the middle of the bedroom and watched the lovers with his bright green eyes.
'Look at Francois,' Therese said. 'Do you think that he understands? Does he know that we are lovers? Perhaps he'll tell Camille everything this evening!'
'Cats can't speak,' Laurent said quickly. He did not like cats and he was a little afraid of Francois.
'How can you be sure?' Therese said with a laugh. 'Think of all the stories that Francois could tell about us! He watches us with his big green eyes. He has seen us make love many times.'
Laurent looked at the cat and felt afraid.
'Look, this is what Francois will do,' Therese said. She stood up and held up her hands. She made the noise of a cat.
'He'll stand on his back legs and point at us with his feet like this,' Therese said. 'Then he'll say, "Laurent and Therese were kissing each other in the bedroom this afternoon. They thought that I did not understand, but I did. Put them into prison at once!'"
Therese laughed again and moved her body like a cat. Francois stared at her with his green eyes and Laurent thought that the cat was smiling.
Laurent got up quickly, opened the door, and put the cat into the corridor. He was afraid of the animal and sometimes a little afraid of Therese too. He did not understand her.
Laurent thought that his life was perfect. Every afternoon, he made love with Therese in the bedroom above the drapers shop. Every evening, he left work with his good friend Camille, and walked back to the Passage du Pont-Neuf.
Madame Raquin always greeted Laurent cheerfully. She treated him as her own son and gave him a good dinner every day.
In the evenings, Laurent talked to Therese politely, but she never smiled at him when they all sat together.
Laurent was now the wife's lover, the husband's friend and the mother's spoilt child. He had everything that he wanted and he was part of the family too. He did not think about the future - he was enjoying himself too much.
Therese was nervous about her affair with Laurent. But she was used to hiding her feelings. She had been hiding her feelings for most of her life. She knew that she and Laurent were doing wrong. But she enjoyed deceiving Camille and his mother. When Laurent was in the house, Therese's face became plain and cold. She spoke to her lover rudely. But when Laurent was not in the house, Therese could show her happiness. She sometimes sang and she often laughed.
Therese bought flowers and put them in her bedroom. She put new wallpaper on the walls. She asked her aunt for new carpets and new curtains. She wanted fine new furniture.
She did all these things to please Laurent.
'Camille and Laurent are good friends,' thought Madame Raquin. 'I feel as if I have two sons, not one.'
Therese's face was calm and still. But her mind was full of thoughts of her lover and their afternoons of love-making. The young woman laughed to herself. She was happy that she was deceiving her husband and her aunt.
When Camille and Madame Raquin went downstairs, Therese jumped up from her chair and kissed her lover on his lips. When she heard the Raquins coming back to the sitting- room, she sat down again. Her face became completely still and calm once again.
On Thursday evenings, Therese talked to the visitors and played dominoes cheerfully. Laurent behaved well too and the others all enjoyed his company.
As the visitors got ready to leave, Therese and Laurent whispered together. They made plans for their next meeting. Sometimes they were alone for a few seconds and she kissed him.
This life of passion and calm lasted for eight months. Therese was never bored. She no longer felt cold and dead inside. And Laurent was happy and well-fed.
مشارکت کنندگان در این صفحه
تا کنون فردی در بازسازی این صفحه مشارکت نداشته است.
🖊 شما نیز می‌توانید برای مشارکت در ترجمه‌ی این صفحه یا اصلاح متن انگلیسی، به این لینک مراجعه بفرمایید.