سرفصل های مهم
فصل 12
توضیح مختصر
زمان مطالعه

15 دقیقه

سطح

ساده
دانلود اپلیکیشن «زیبوک»
این فصل را می‌توانید به بهترین شکل و با امکانات عالی در اپلیکیشن «زیبوک» بخوانید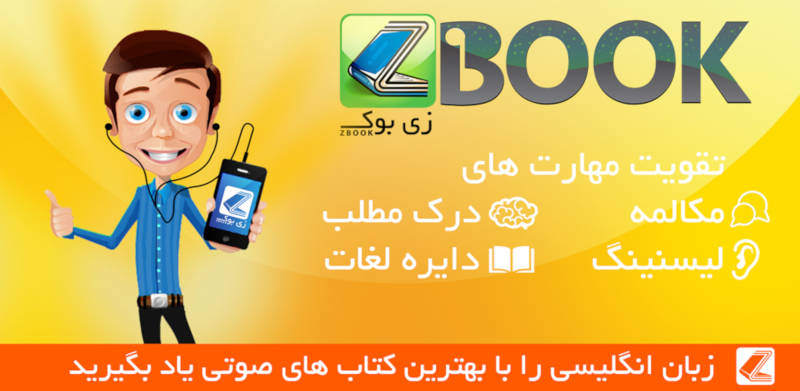 متن انگلیسی فصل
Chapter twelve
Punishment
Madame Raquin's life was terrible. She wanted to die.
She decided that she would stop eating. She refused all food. She wanted to kill herself. Therese tried to make her aunt eat some food, but the old woman would not open her mouth.
'Leave her alone,' Laurent shouted at his wife. 'If the old woman wants to die, let her die.'
When she heard these words, Madame Raquin made a decision. She did not want to die now. She did not want to make the murderers' lives easier. She decided to live.
Madame Raquin wanted revenge. And she believed that she would not have long to wait. The murderers would soon be punished. Laurent and Therese were slowly destroying each other.
Therese and Laurent wanted to escape from each other. They wanted to run away, but they could not. If they ran away, their friends would think again about Camille's death. They would remember that Laurent had been Camille's best friend. They would think about how and why Laurent and Therese got married. Then they would think that Laurent and Therese were guilty of a crime. The murderers would be caught, brought back to Paris, and executed.
One day, Therese asked Suzanne Michaud to come and serve in the shop with her. Suzanne was delighted and the two women sat behind the counter, talking all day. Madame Raquin and Francois sat upstairs.
The drapers shop had very few customers now. All the goods were old and dirty. Therese did not care about her customers or the business at all. Sometimes she went out in the afternoon and left Suzanne to look after the shop. When Therese returned to the Passage du Pont-Neuf in the evening, she looked very tired.
Laurent had nothing to do and he was very bored. He could not paint, because every face that he painted looked like Camille. Sometimes Laurent walked along by the River Seine. Sometimes he slept all day in his studio. The mark left by Camille's teeth on Laurent's neck was still painful. The bite-mark had not disappeared. Laurent saw it every day and remembered how he had murdered Camille.
Laurent hated his wife and he hated Madame Raquin. And his hatred of Madame Raquin's tabby cat, Francis, became stronger and stronger.
The cat sat on Madame Raquin's knees all day. He watched Laurent with his big green eyes. Laurent began to think that Francois knew all about the murder of Camille.
One evening, Laurent decided to kill the animal. He picked up the cat and opened the sitting-room window. Immediately, Madame Raquin understood what Laurent was going to do. Two tears ran down her pale face.
Francois fought Laurent and tried to bite him. But the poor cat could not get away. Laurent threw the animal out of the window. Francois's head hit the high black wall and, with one terrible cry, he died.
Poor Madame Raquin had cried when her son died. And now she cried when she saw Francois die.
Laurent soon had other things to worry him. Therese had became very quiet. She no longer tried to please her aunt. Therese also stopped quarrelling with her husband. Sometimes she did not speak to him at all.
Then Therese started to go out of the house four or five times a week. Laurent did not trust his wife. He was afraid that she would go the police and tell them about the murder of Camille. He thought that she would confess to the crime. Laurent decided to follow Therese and find out what she was doing.
Early one morning, Laurent sat down outside a wine-shop near the Passage du Pont-Neuf and waited. After half an hour, Therese came out of the arcade. She was dressed in brightly-coloured clothes and her black hair hung about her shoulders. She lifted her dress as she walked and everyone could see her white stockings and black shoes. She smiled at all the men as she walked along.
Laurent followed his wife carefully. She was walking more quickly now. A police officer passed her and Therese smiled at him. Laurent was terrified. Therese was going to tell the police officer everything! But she walked on until she came to a little cafe. The tables outside the cafe were crowded with students and young women. Therese sat down at one of the tables and greeted all the young people. The men and women were drinking wine, smoking cigars and kissing each other.
Therese spoke to a waiter and ordered a drink. Then she started to talk to a fair-haired young man. When they had finished their drinks, Therese and the young man got up and walked away. Therese was holding the young man's arm.
Laurent followed them and saw them go into a cheap hotel. A few minutes later, Therese and the young man were standing together by an open window. The fair-haired man put his arms round Therese and kissed her.
'Therese is making love to strangers and they are paying her,' Laurent said to himself. 'I don't care. I'll ask Therese for a few thousand francs when she gets home this evening.'
That night, Therese came home late. Laurent did not say that he had seen her at the cafe with the young man.
Therese looked tired and she smelt of cigar smoke and wine. She ate nothing at dinner.
'I want you to give me some money,' Laurent said. 'Five thousand francs will be enough.'
Therese refused. 'No. You'll soon want more,' she replied. 'We're spending too much money. You've got no job. The shop isn't making any money now. I give you an allowance of one hundred francs a month and I pay for all your food. That's more than enough.'
'I want five thousand francs,' Laurent said again.
'We've bought everything for you for four years!' Therese shouted. 'There's a word for a man who women pay for!'
'You've learnt that word from your new friends,' Laurent said. But he did not say more. He did not tell Therese that he had seen her with her new friends.
Therese looked at her husband with anger in her dark, shining eyes. 'At least my new friends are not murderers,' she said quietly.
Laurent's face became very pale. 'I don't want to quarrel any more,' he said. 'Give me the money.' 'No.'
Laurent jumped up and Therese thought that he was going to hit her. 'You're making me mad!' he shouted. 'I shall go to the police and tell them everything.'
Therese stood up too. 'Very well,' she said. 'Let's go to the police together.'
'Yes. We'll go together,' Laurent replied.
But when they got downstairs they both stopped. They were too afraid to go any further. Therese was the first to speak.
'You can have the money,' she said. 'I don't care.'
She left the room and came back a few minutes later with five thousand francs.
Laurent now had money and he began to enjoy himself.
He went out with women. He got drunk in wine-shops and sometimes he stayed out all night. But nothing made him feel happy. Laurent did not care for food and kisses any more. And when he returned home to Therese and Madame Raquin, he felt afraid again. After a few weeks, he decided not to spend any more money.
Then Therese stopped going out and meeting men. Nothing made her happy now. She stayed in the house, wore dirty clothes and did not wash herself.
The two murderers were together in the house all day. They began to quarrel again. They both said that they would go to the police and confess. They watched each other with fear in their eyes. Therese began to wish that Laurent was dead. And Laurent began to wish that Therese was dead. Only a second murder could save them.
Laurent decided to kill Therese because he hated and feared her. Therese decided to kill her husband for the same reasons. Their plans were exactly the same. First, murder, then escape with Therese's money. Therese had hidden the money, but Laurent knew where it was.
Laurent bought some prussic acid - a powerful poison. Therese took a sharp knife from the kitchen and hid it in the pocket of her dress.
Thursday evening arrived and the domino players walked cheerfully up the stairs to the room over the drapers shop. They had been meeting together every Thursday for four years. They had never thought that anything was wrong in the Raquins' home. And they did not think that anything was wrong on this day. They were sure that the Raquins were all happy.
Therese and Suzanne talked together, as usual. Grivet told his silly jokes, as usual. Laurent laughed loudly at all of Grivet's stories, as usual.
Madame Raquin waited and watched. Soon the murderers would be punished for their crime. She hoped that she would live long enough to see them punished.
That evening, the friends stayed much later than usual. It was half past eleven when they finished their last game of dominoes. Grivet and the Michauds got ready to leave.
'This is such a happy place. We never want to go home,' Old Michaud said and he smiled at Madame Raquin.
'I'll be here tomorrow at nine o'clock,' Suzanne said to Therese.
'No,' Therese said quickly. 'I'll be out tomorrow morning. Come in the afternoon.'
Therese and Laurent went downstairs with their visitors and locked the door of the shop. Their hands were shaking and they did not look at each other. Then they went upstairs and sat down at the table. They did not look at Madame Raquin.
Suddenly Laurent said, 'Well, are we going to bed?'
'Yes, we're going to bed,' Therese replied. She stood up and picked up the water jug. 'I'll prepare a drink for us before you take aunt to her bed.'
'No. I'll make a drink tonight,' Laurent said quickly. He turned away from his wife and filled a glass with water from the jug. He poured the poison into the glass and then put in some sugar.
As Laurent turned away from her, Therese pulled the knife out of her pocket.
They both turned towards each other at the same moment. Therese looked at the glass and then Laurent saw the knife in his wife's hand. Madame Raquin sat and watched.
Suddenly, Therese and Laurent began to cry. They stood completely still, looking at each other for the last time. Then Therese took the glass, drank half of the poisoned water and gave the glass back to Laurent. He drank too.
As they fell down to the floor together, Therese's mouth touched the mark on Laurent's neck.
Laurent and Therese lay on the sitting-room floor all night. The light from the lamp shone down on their twisted bodies.
For almost twelve hours, Madame Raquin stared at the corpses of the murderers. She could not move and she could not cry out. But she had a look of terrible joy in her eyes. She was happy. Her son's murderers had their punishment at last.
مشارکت کنندگان در این صفحه
تا کنون فردی در بازسازی این صفحه مشارکت نداشته است.
🖊 شما نیز می‌توانید برای مشارکت در ترجمه‌ی این صفحه یا اصلاح متن انگلیسی، به این لینک مراجعه بفرمایید.