سرفصل های مهم
فصل 05
توضیح مختصر
زمان مطالعه

19 دقیقه

سطح

ساده
دانلود اپلیکیشن «زیبوک»
این فصل را می‌توانید به بهترین شکل و با امکانات عالی در اپلیکیشن «زیبوک» بخوانید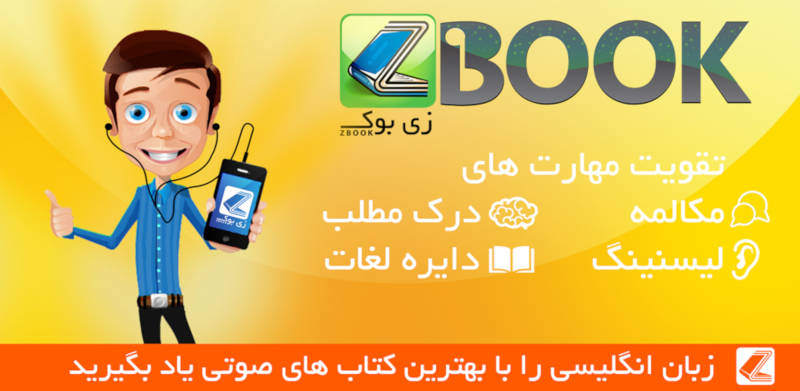 متن انگلیسی فصل
Chapter five
Saint-Ouen
One afternoon, Laurent's manager spoke to the young man angrily.
'You've been spending too much time away from the office,' the manager said. 'We pay clerks to work, not to go out every afternoon. You must stay in the office all day. If you leave your desk again, you'll lose your job.'
Laurent was going to see Therese that afternoon, but he did not want to lose his job. He needed the money. He knew that his father would not give him an allowance now. Laurent did not move from his desk all day.
In the evening, he went quickly to the Passage du Pont- Neuf. Therese looked at him angrily, but he was not able to speak to her alone for some time. When Laurent was alone with Therese for a few minutes, he spoke to her quietly.
'We can't meet again!' Laurent whispered. 'My manager won't let me leave the office.'
Then Camille came back into the room and Laurent could not say anything more.
Therese did not sleep that night. She lay in the bed beside Camille and tried to think of a plan. On Thursday, she told Laurent when she wanted to see him, but he did not come.
Two weeks passed. Therese had only one thought in her mind - she wanted to be alone with Laurent again.
Laurent was like a wild animal in a cage. He was half-mad because he could not hold Therese. Laurent loved her and he could not live without her. He had never felt like this before. His desire for Therese was very strong. He needed her in the same way that he needed food and drink. He could not go to the Passage du Pont-Neuf in the evenings now. He was frightened that he would show his feelings. He thought that Camille and his mother would find out about his affair with Therese.
Then Therese wrote to Laurent. She told him to stay at home the next evening. She would come to his room at eight o'clock.
The next afternoon, Laurent spoke to Camille as they were leaving the office of the Orleans Railway Company.
'I'm sorry, my friend,' he said. 'But I'm very tired. I think that I'll go home. I will not dine with you tonight.'
Therese told Madame Raquin that she had to go out.
'A lady bought several things this morning but she didn't pay for all of them,' Therese said. 'I know where the customer lives, so I'm going to her house. I'll get the money. I'll be out for about two hours, I think.'
Madame Raquin did not like losing money. 'Very well, my dear,' she said to Therese. 'But be careful. You don't go out in the evenings very often.'
Therese put on her coat, hat and gloves and went towards the house where Laurent lived. She walked quickly, pushing people out of her way. Therese's face and hands were very hot and she walked like a drunken woman.
Therese ran up the stairs of the house where Laurent lived. When she reached the sixth floor, she was breathing very fast. Laurent was standing there, waiting for her. Therese ran into the attic and her wide skirts almost filled the little room. She took off her hat and fell onto the bed.
The little attic had a skylight in the roof. The cold evening air came in through the window and cooled the room and the two lovers. They stayed together until the bell of a church clock rang ten times. Therese wished that she had not heard it. She got up slowly, found her hat and put it on. Then she sat down on the bed again. Laurent knelt on the floor in front of her.
'I must go,' Therese said. 'Goodbye.' But she did not move.
'Don't just say goodbye. Tell me when you are coming back,' said Laurent.
Therese looked into her lover's eyes. 'I don't think that I can come back,' she said.
'So we must say goodbye for ever?' Laurent asked quietly.
'I don't want to say goodbye,' Therese replied. Then she repeated, 'I must go.'
Laurent thought about Camille, but he did not want to say his name.
'I don't dislike him, but he is a problem,' Laurent said. 'Why can't he go away? Can't you send him on a journey?'
'A journey?' Therese said sadly. 'Camille will never leave the Passage du Pont-Neuf. He will never leave home until he goes on his last journey - the journey that no one comes back from. You know what I mean. But he'll live longer than all of us. Sickly people always live the longest.'
'I want to spend the whole night with you,' said Laurent. 'I want to sleep with you every night. I want to be with you forever. I want to be your husband.'
Therese kissed Laurent and then she began to cry.
'Help me to be strong!' Therese cried. 'Say that you love me and that one day we'll be together. Please tell me that you need me!'
'I do need you. Come back tomorrow,' Laurent said.
'That is not possible,' Therese replied. 'But perhaps I'll tell Camille everything and then I'll leave him. I'll come back here and live with you. I don't care what people say about me. I want you to be happy.'
Laurent began to think more clearly. Therese could not live with him in his little attic. It was too small. And if she left the Passage du Pont-Neuf, he could never visit the Raquins again.
Laurent spoke slowly. 'If your husband was dead, we could be happy together.'
'If… if he was dead,' Therese repeated. She looked down at her lover. Her eyes looked very dark in her pale face.
'Sometimes, people die suddenly,' she said. 'But there might be a problem for the family later.'
'I'm not stupid,' Laurent said quickly. 'I want to live with you and love you in peace. Perhaps your husband could have an accident. People have accidents every day. But we must be careful. I'll think of a plan.'
They both stood up and Therese walked to the door. Laurent put his arms around her.
'You are mine, aren't you?' he said. 'You belong to me?'
'Yes, I belong to you. Do what you like with me,' Therese replied.
They stood there silently for a moment. Their love for each other was wild and dangerous. Then Therese pulled herself away from Laurent's arms and ran down the stairs.
Laurent lay down on the bed again. The bedclothes were warm and smelt of violets. He lay on his back and looked up through the skylight at the square of dark blue sky. He did not sleep that night. Before Therese's visit, he had not thought of killing Camille. Now, because of his desire for Therese, he could only think of killing her husband. He thought about what could go wrong. He thought about what would happen to Therese and himself. He thought about his father.
'Perhaps my father will live for another ten years,' Laurent said to himself. 'And when he dies, I might not get his money. I can't go on living in this room, working in the office, and living on cheap food for ever. But if Camille was dead, I could marry Therese. Madame Raquin would call me her son and I'd get her money. And I might get my father's money too, when he is dead.'
Laurent wanted Therese. He did not want to share Therese with her husband, Camille. If Camille disappeared, Laurent could become Therese's husband. Camille must be killed. But no one must know who had killed him.
'I must kill him. I must kill him,' Laurent said to himself again and again, until he fell asleep.
Therese got home at eleven o'clock. She could not remember getting back to the Passage du Pont-Neuf. She felt cold and very ill. Madame Raquin and Camille were worried about her, but Therese would not answer any of their questions.
Therese's body shook with cold and fear when she got into bed with Camille. He fell asleep at once and lay there with his mouth open. Therese hated him. Camille was her husband and she wished that he was dead.
Three weeks passed. Once again, Laurent started visiting the shop every evening. Madame Raquin welcomed him as usual, but she said that he looked tired. Therese did not speak to Laurent. She made herself look as ugly and stupid as Camille. Madame Raquin was worried by the girl's silence.
'Take no notice of Therese's cold behaviour,' the old woman said to Laurent one day. 'Sometimes, she is not friendly, but she has a warm heart.'
The lovers did not make plans to meet each other. Their faces were calm, but their hearts were full of anger and fear. They could not speak to each other about their true feelings - feelings of murder and desire.
Sometimes, when they were alone, Laurent and Therese held each other's hands for a moment. They held hands so tightly, that they hurt each other. But they did nothing more. They were waiting.
One Thursday evening, Old Michaud, the retired police commissioner, began to talk about unsolved crimes.
'I could tell you about some terrible crimes - including murder - that are still unsolved,' the old man said.
'Do you mean that there are killers walking in the streets?' Grivet cried. 'Are there murderers who have never been caught?'
'They have not been caught, because no one knows that they are murderers,' Olivier said. 'We try to find them, but the police can't catch everyone. There are some murderers who will never be caught. Their crimes will never be solved. These murderers are too clever.'
Laurent and Therese listened to this conversation, but they did not say anything. They looked at each other and Therese shook with fear.
Sometimes, on Sundays, when the weather was fine, Camille made Therese walk with him along the wide streets of Paris. The stupid young man liked people to look at his beautiful wife. But Therese hated going out with her husband.
Madame Raquin was always worried when Therese and Camille left the Passage du Pont-Neuf. She would follow them slowly to the end of the arcade and then call out, 'Be careful! There is a lot of traffic in Paris these days. So many people have accidents. Look where you are going!'
Then the old woman would walk very slowly back to the shop and she would worry until Camille and Therese returned.
Laurent began to go with Therese and Camille on these Sunday walks. Sometimes, the three of them left Paris and found a cafe on the banks of the Seine. They would have a meal and walk by the water.
Therese loved to walk by the River Seine. She loved to sit on the grass and put her hand in the water. She loved to breathe the warm, sweet air.
One Sunday in the autumn, Camille, Therese and Laurent left the arcade at eleven o'clock. On this day, the sky was blue and the sun was warm. Laurent, Camille and Therese were going on a longer visit. They rode in a cab across Paris and then they walked to Saint-Ouen. When they reached this small town to the north of Paris, Camille and Therese walked along the warm, dusty road beside the River Seine. Camille had one hand on his wife's arm. In his other hand, he held a parasol over Therese's head. Laurent walked behind them. Sometimes he looked down at the road. Sometimes he looked at his lover.
The three young people walked along one bank of the river. Then they went over a little bridge to a small island and looked for a comfortable place to sit down. They found a quiet place, where grass was growing under tall trees. Red leaves had fallen from the trees. The leaves made a dry, crunching noise as the young people walked over them. The island was quiet and peaceful. The cool green water of the river flowed round and past the island.
Camille sat down on the soft grass. Therese dropped down onto the ground and her wide skirts spread round her in a big circle. Laurent lay on his stomach and looked at Therese. He could just see one of her legs beneath her wide skirts. Her leg was slim and beautiful, with its white stocking and black shoe.
The three of them - Laurent, Camille and Therese - stayed on the island for three hours. They waited for the cool of the evening.
At first Camille told the others silly stories, but at last, he fell asleep. He lay on the ground, with his hat over his eyes and his mouth wide open.
Laurent moved closer to Therese. He kissed her shoe and then her leg. Therese smelt of violets and desire burned through Laurent's body like fire. He wanted to hold his lover in his arms, but he could not. Camille might wake up.
Laurent thought that Therese was asleep. He stood up, went over to a tree and leant against it. Then he saw that Therese was not asleep, her black eyes were wide open. Laurent stared down at her, but she did not look at him.
Laurent looked at Camille. The silly, weak young man looked ugly and stupid and Laurent hated him. He lifted his foot above Camille's face and Therese gave a cry. Laurent put his foot back on the ground. It would be stupid to murder Camille like that. Laurent walked down to the fast-flowing river and stared at the water. Then suddenly, he had a plan.
'I can murder Camille and never be caught,' Laurent thought. 'Then I'll be able to enjoy the rest of my life with Therese. My plan is perfect!'
Laurent woke his sleeping friend and told him to stand up. Therese stood up too and shook the red leaves from her dress.
'Let's go and get something to eat. I'm hungry,' Laurent said.
They left the island and walked along little roads that were full of happy, laughing people. The sun was not so bright now and the air was getting cooler. Camille and Laurent walked together and Therese walked more slowly behind them. She was sure that Laurent had a plan and she felt very frightened. Therese's legs shook and she felt weak.
'Come on!' Camille shouted to Therese. 'I'm hungry. Aren't you?'
'Yes,' Therese replied, but she was not hungry. She was too frightened.
They soon found a cheap little cafe on the river bank. The lower floor of the cafe was full of customers, so they went upstairs to a terrace.
مشارکت کنندگان در این صفحه
تا کنون فردی در بازسازی این صفحه مشارکت نداشته است.
🖊 شما نیز می‌توانید برای مشارکت در ترجمه‌ی این صفحه یا اصلاح متن انگلیسی، به این لینک مراجعه بفرمایید.