سرفصل های مهم
فصل 03
توضیح مختصر
زمان مطالعه

13 دقیقه

سطح

ساده
دانلود اپلیکیشن «زیبوک»
این فصل را می‌توانید به بهترین شکل و با امکانات عالی در اپلیکیشن «زیبوک» بخوانید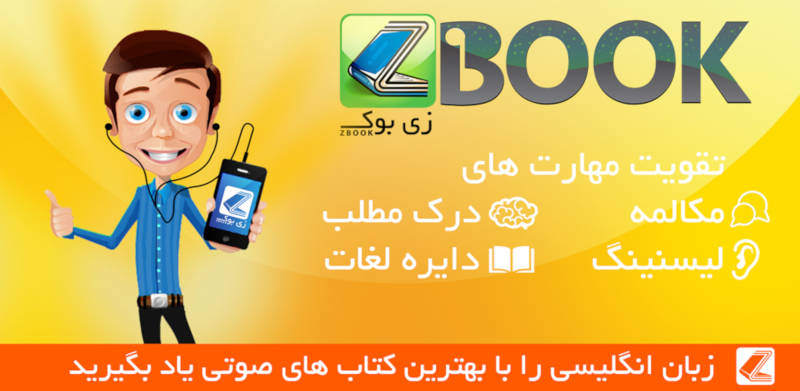 متن انگلیسی فصل
Chapter three
A New Visitor
One Thursday evening, Camille returned from his office with a tall young man who had a black beard and thick black hair.
As usual, Madame Raquin and Therese were sitting in the shop.
'Well, Mother,' Camille said. 'Do you recognize this fine young man? You used to give him bread and butter when we lived in Vernon!'
Madame Raquin looked at the man and shook her head.
'No, Camille. I don't know this gentleman,' she said.
Therese stared at the visitor too.
'Well, it's a long time since you saw him,' Camille said with a laugh. 'It was twenty years ago. This is little Laurent, the son of Old Laurent, the farmer. Laurent used to go to school with me in Vernon. He came to our house nearly every day!'
'I'm sorry that I didn't recognize you!' Madame Raquin said to the visitor and she smiled. 'I'm very pleased to see you, Laurent. Welcome to our home. I can't call you "little Laurent" now. You are too tall! Sit down and tell me where you met Camille.'
'I work at the Orleans Railway Station, here in Paris,' Laurent replied with a smile. He sat down and looked around him happily.
'We both work for the same company - the Orleans Railway Company - but I didn't see Laurent until today,' said Camille. 'The office is very big and many people work there.
'Laurent's father sent him away to a school to study law,' Camille went on. 'But Laurent didn't want to be a lawyer. So then he studied art and painted pictures instead. Now he's got a job at the railway company. Laurent is doing very well there. He earns one thousand five hundred francs a month!'
Camille turned to Laurent. 'You must have dinner with us,' he said.
'I'd be delighted to dine with you,' Laurent replied.
Madame Raquin went upstairs to cook the dinner and Laurent sat in the shop with Camille and Therese.
Therese stared at Laurent without speaking. Camille's friend was tall and very powerful. His body looked firm and strong. He did not look like her weak, pale husband. Therese looked down at Laurent's big hands, then up to his short, broad neck. She looked at the young man's round, healthy face. She looked at his red smiling lips and his thick black hair. Laurent was the first real man that Therese had ever seen. Her body shook with excitement.
'You must remember Therese, my wife,' Camille said. 'She's my little cousin. She used to play with us in Vernon!'
'I recognized her immediately,' Laurent said, looking into Therese's eyes.
Therese felt that Laurent could see into her heart. She smiled, stood up quickly and went upstairs to help her aunt.
At dinner, Camille asked his friend about his life in Paris.
'Well, at the beginning, I told my father that I wanted to study law,' Laurent said with a smile. 'He paid me an allowance of one hundred francs a month. But I soon stopped studying law and I began to paint instead. I had met a friend who was an artist. I had been to school with this artist, who now had a studio in Paris. I was much happier when I was painting. But then my father found out that I wasn't studying law. He refused to give me any more money.'
Madame Raquin went into the kitchen to prepare tea. Camille and Therese stared at Laurent in surprise.
'So did you get work as an artist?' Camille asked.
Laurent laughed. 'No. I'm afraid that I didn't,' he said. 'But I enjoyed myself for a time. I stayed all day in my friend's studio. There were always lots of beautiful models there. My favourite model was a woman with long red hair and a fine body.'
Camille's eyes and mouth were now wide open. 'Did the model take some of her clothes off?' he asked.
'Yes, she did,' Laurent said. He looked at Therese as he spoke. Her face had become extremely pale.
'But my life as an artist wasn't successful,' Laurent went on. 'I couldn't earn enough money by painting. So I got a job in the railway office as a clerk. It's easy work and I make enough money to buy food. I'm glad that I'm not a farmer, like my father! I haven't seen the old man for years.'
Laurent was lazy and selfish. He liked to eat good food, do very little work and make love to women. Then he was completely happy. He tried not to smile as he looked at the surprised faces of Camille and Therese.
Therese's eyes were like two black holes in her pale face. Her mouth was open and she sat completely still. She was listening to every word that Laurent said.
'I've got an idea!' Laurent said to Camille suddenly. 'I'll paint your portrait. I'll come here for two hours every evening. The painting will be finished in a week.'
Camille was delighted. 'You can have dinner with us every evening, Laurent!' he said. 'I'll curl my hair and wear my best coat for the portrait.'
It was now eight o'clock and the Thursday visitors soon arrived to play dominoes. Camille introduced Laurent to Grivet and the Michauds and then they all sat down round the table. Laurent was careful. He behaved well. He laughed and told stories. He was soon everyone's friend.
The shop-bell rang once, but Therese did not leave her chair. She sat with the others, playing and talking, until eleven o'clock.
Therese did not look at Laurent again, but she felt uncomfortable and afraid. Laurent took no notice of her.
From that day, Laurent visited the Raquins every evening. The Raquins' sitting-room was warm and he always dined with them.
The young man was delighted. It was good luck that he had met Camille again. Laurent lived in a very small attic at the top of an old house. The room was cold and he had very little money for food. He usually spent the evenings sitting in a cheap cafe, smoking a cigar and drinking one glass of coffee with brandy.
Now Laurent had a new home and a comfortable place to sit every evening. He ate dinner with the Raquins and enjoyed their company until ten o'clock. Then he walked slowly home to his little attic.
One evening, Laurent brought his easel and paints to the Passage du Pont-Neuf. He prepared his canvas and started to work on his portrait of Camille. Laurent had decided to paint the picture in Camille and Therese's bedroom.
'Good strong light comes through the window there,' he said. 'The sitting-room is too dark.'
Laurent was a very bad artist. He could not draw well. It took him three days to draw Camille's head. Then, on the fourth day, Laurent began to put paint on the portrait. He put spots and short lines of paint all over the canvas. Laurent's painting was worse than his drawing. The paints that he put on the canvas soon all became a dirty green colour.
The Raquins had never seen an artist working before. They thought that Laurent was very clever. Camille was very pleased with the portrait and he did not know how bad it was.
Therese stayed close to Laurent all the time. Every evening, she went into the bedroom and watched the young man working. She sat very still and did not say a word. Laurent noticed all this and now he began to think about his future.
'Therese is a young woman who needs a lover,' Laurent said to himself on his way home one evening. 'Her husband doesn't please her. She's a passionate woman - she has very strong feelings. Her eyes show this. And she's bored in that shop. She likes me. One day, she'll find a lover. Perhaps that lover should be me. I'll kiss her and see what happens.'
Laurent walked on and then he thought again.
'Therese Raquin is not beautiful and I don't love her,' he said to himself. 'But she might be an interesting lover. However, I must be careful. The Passage du Pont-Neuf is an awful place to live. But I enjoy going there in the evenings. The sitting-room is warm and comfortable and Madame Raquin is a good cook. I don't want to lose all that. I must think carefully before I do anything.'
Finally, Laurent made a decision - he would try to seduce Therese.
'I'll wait until we're alone,' he said to himself, 'and then I'll kiss her. She won't tell her husband. But if Camille finds out, I can knock him down and leave!'
Several evenings passed, but Laurent could not kiss Therese. He was never alone with her.
At last the portrait was finished and Laurent and the Raquin family looked at it together. The picture was very bad, but the Raquins did not understand that. Laurent had made the painting of Camille's face look very strange. The face was covered in green and brown paint and the mouth was twisted. It looked like the face of a drowned man.
But stupid Camille was delighted. 'You've made me look very unusual,' the vain young man said to Laurent. 'Now I'm going to buy two bottles of champagne and we can all have a drink together!'
He ran downstairs and out of the shop. A few minutes later, the shop-bell rang and Madame Raquin went to serve a customer in the shop.
Therese stayed in the bedroom, looking at the portrait of Camille. Laurent was collecting his brushes and paints. Seconds passed. Suddenly, the young man turned round. Therese was standing very close behind him.
Therese and Laurent looked at each other for a few moments. Their faces were only inches apart. Then Laurent pulled Therese towards him. He put his hand in her hair and pulled her head back as he kissed her hard on the lips.
At first, she fought him. She tried to push him away and hit him. Then suddenly she stopped fighting him and fell to the floor. Neither of them said a word. Their love-making was silent and brutal. And it changed their lives for ever.
مشارکت کنندگان در این صفحه
تا کنون فردی در بازسازی این صفحه مشارکت نداشته است.
🖊 شما نیز می‌توانید برای مشارکت در ترجمه‌ی این صفحه یا اصلاح متن انگلیسی، به این لینک مراجعه بفرمایید.